Circle Jerks
Fillmore Auditorium
February 25, 2022
Photos by Raymond Ahner.
After an almost two year delay (and after a teaser of what was to come at Punk Rock Bowling in October of 2021), the reunited Circle Jerks finally kicked off their much anticipated tour recently, and pulled their "vintage" tour bus up to The Fillmore in San Francisco, giving the nearly sold-out venue a healthy dose of American hardcore.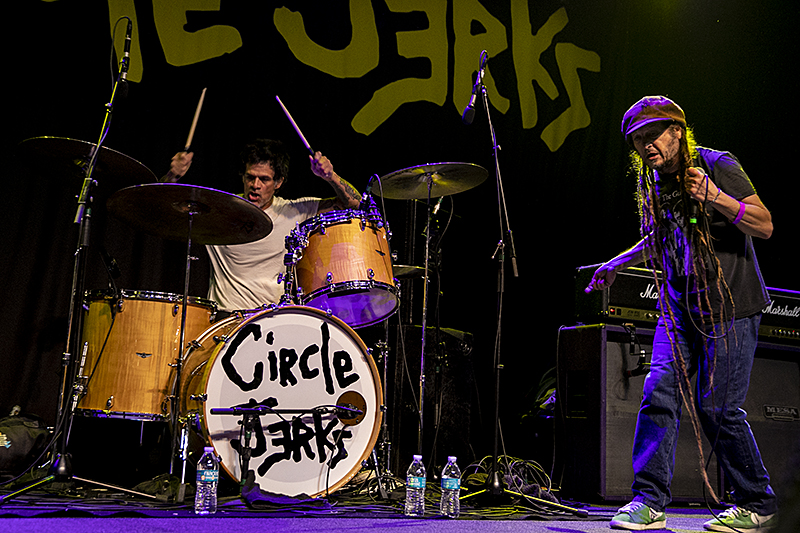 Casually strolling onto the stage while surveying the audience, frontman Keith Morris introduced the latest incarnation of the band (Greg Hetson on guitar, Zander Schloss on bass, and Joey Castillo on drums) before tearing into "Deny Everything."  From there, Morris and the band tore through a thirty-plus song setlist that featured songs from almost every era of the band. Highlights included "Beverly Hills," "When the Shit Hits the Fan," "Wild in the Streets," and, of course, "Live Fast Die Young." Closing their set with the classic "Red Tape," the band took a very brief break before returning with a three -ong encore, wrapping up the evening with "Question Authority."
Support for the Circle Jerks came from The Adolescents, the long running Orange County punk band whose history is almost as storied as that of the Circle Jerks. With frontman Tony Reflex singing through a mask, the band ripped through 18 songs in approximately 45 minutes; highlights included "Amoeba,"  "American Lockdown," a blistering cover of the Subhumans "Fuck You," and "Kids of the Black Hole."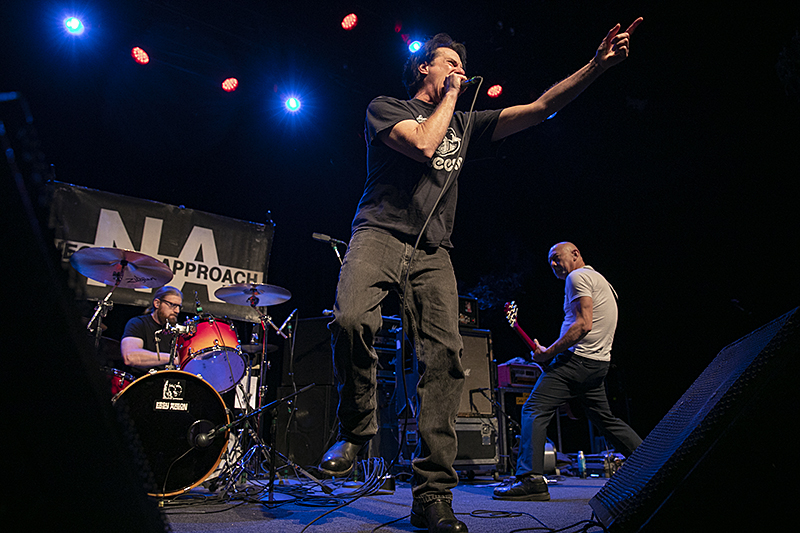 Opening the show on this evening were Detroit punk pioneers Negative Approach, whose way too brief  eight song 30 minute set was the perfect way to get the crowd to the front of the stage, and primed for the headliners.
Here's a slideshow with more photos by Raymond Ahner of all three bands:




























Links: