Killswitch Engage
Warfield
February 23, 2022
Photos by Raymond Ahner.
Fans had been waiting for a long time to finally see the incredible metalcore double-headlining bill of Killswitch Engage and August Burns Red, with the tour being postponed multiple times over the past couple of years due to the COVID-19 pandemic.
Killswitch Engage (KSE) headlined the night with a furious 18-song set that spanned their entire career, with plenty of surprises thrown in. The band opened the set with the crushing stomp of "Unleashed," which featured plenty of dueling guitars from Adam Dutkiewicz and Joel Stroetzel. What makes a band like KSE so captivating live is their ability to switch between the two different sides of extreme metal: crushing atonal riffs with growling vocals and melodic harmonies with clean vocals. This was on full display a few songs later during "My Last Serenade," which featured some impressive performances from frontman Jesse Leach. It's this dichotomy between the brutal and the beautiful that colors much of their music, making for plenty of unpredictable and dynamic songs.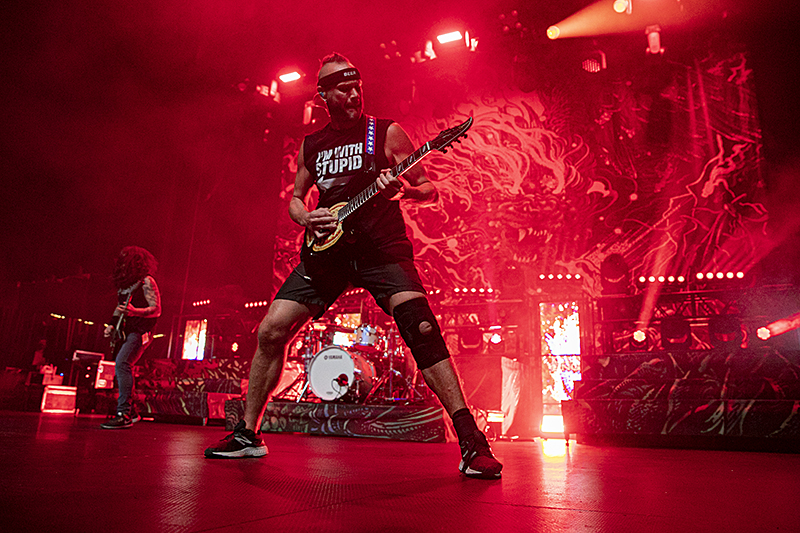 KSE alternated between old and new songs, playing a few rare gems like the blistering "Reckoning," which again featured plenty of tasty melodic leads from Dutkiewicz. You could tell by the friendly banter between songs that the band was overjoyed to finally be back on tour playing to their fans. Another surprising setlist choice came in the form of the brutal "Irreversal," an old song from their self-titled debut album and a perfect showcase for the formidable drum skills of Justin Foley, whose blistering blast beats drove the song.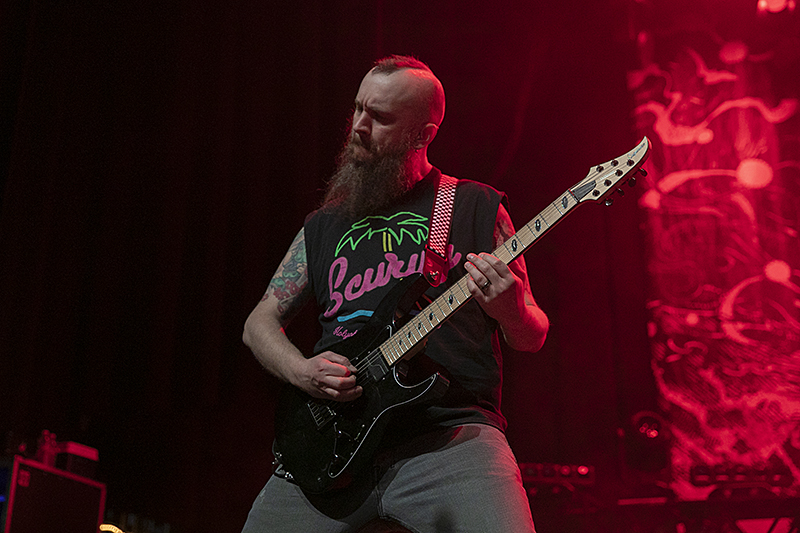 KSE fans had been wondering all night if former lead singer Howard Jones, who is currently fronting tourmates Light the Torch, would come on stage to perform with the band, and that is exactly what happened for the band's encore. With Jones and Leach sharing vocal duties, the band ripped through two of their biggest hits: "Rose of Sharyn" and "The End of Heartache," a totally fitting way to close out a great night of live music.
August Burns Red (ABR) are known for their intricate and technical take on metalcore, and this was certainly the case on Wednesday night as the band tore through a short set that consisted of new and old songs. The band unleashed the rapid-fire "The Truth of a Liar" as the opening song, featuring plenty of inhuman drumming from Matt Greiner and plenty of winding guitar leads from JB Brubaker.What separates ABR from the rest of the metalcore pack is their interesting use of rhythmic variations and odd timing.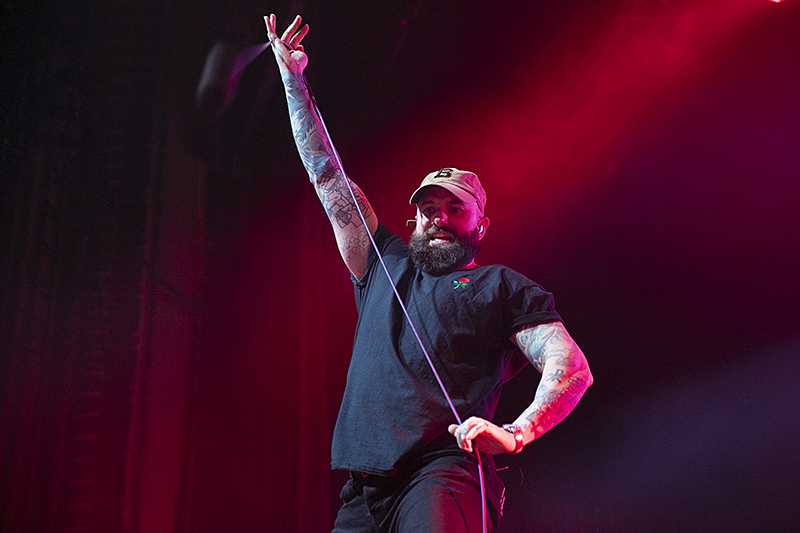 This makes songs like "Meddler" and "Provision" have an interesting sound, with each section shifting its rhythmic pattern to keep the listener engaged. Of course, it's easy to be engaged live as lead singer Jake Luhrs is one of the most charismatic and captivating frontmen in the metal world, possessing an incredible ability to get the crowd into just about every song.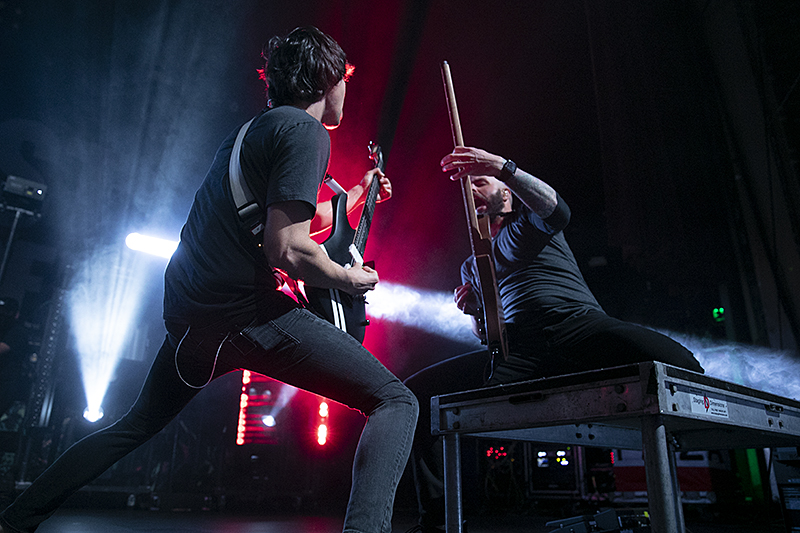 The biggest surprise of ABR's set was a rendition of The Legend of Zelda Theme from the beloved video game franchise. The instrumental was also a chance for bassist Dustin Davidson to show off his formidable guitar skills as he played many of the leads.
Light the Torch, fronted by Howard Jones (formerly of KSE) opened the night with a short set of pounding metalcore. While Jones still provides his trademark soaring vocal melodies, the band has a much different sound than KSE, focusing more on soaring choruses and a streamlined set of guitar riffs in a more accessible fashion.
Here's a slideshow of the bands by Raymond Ahner: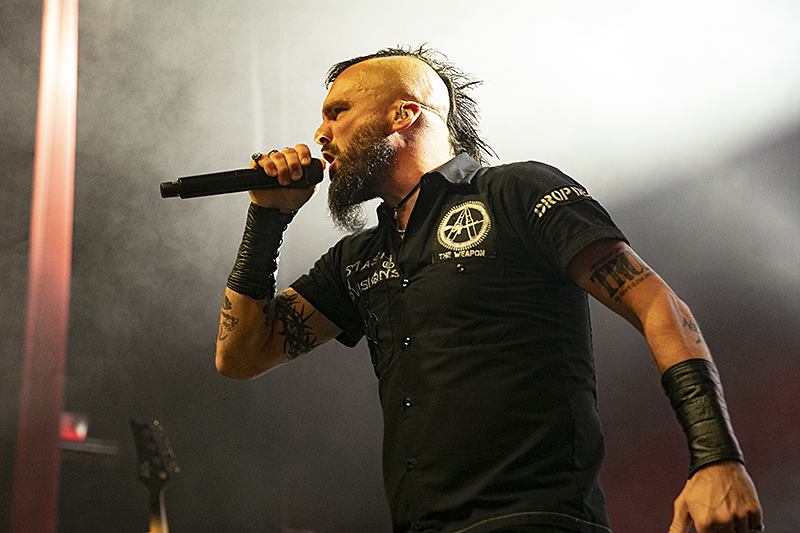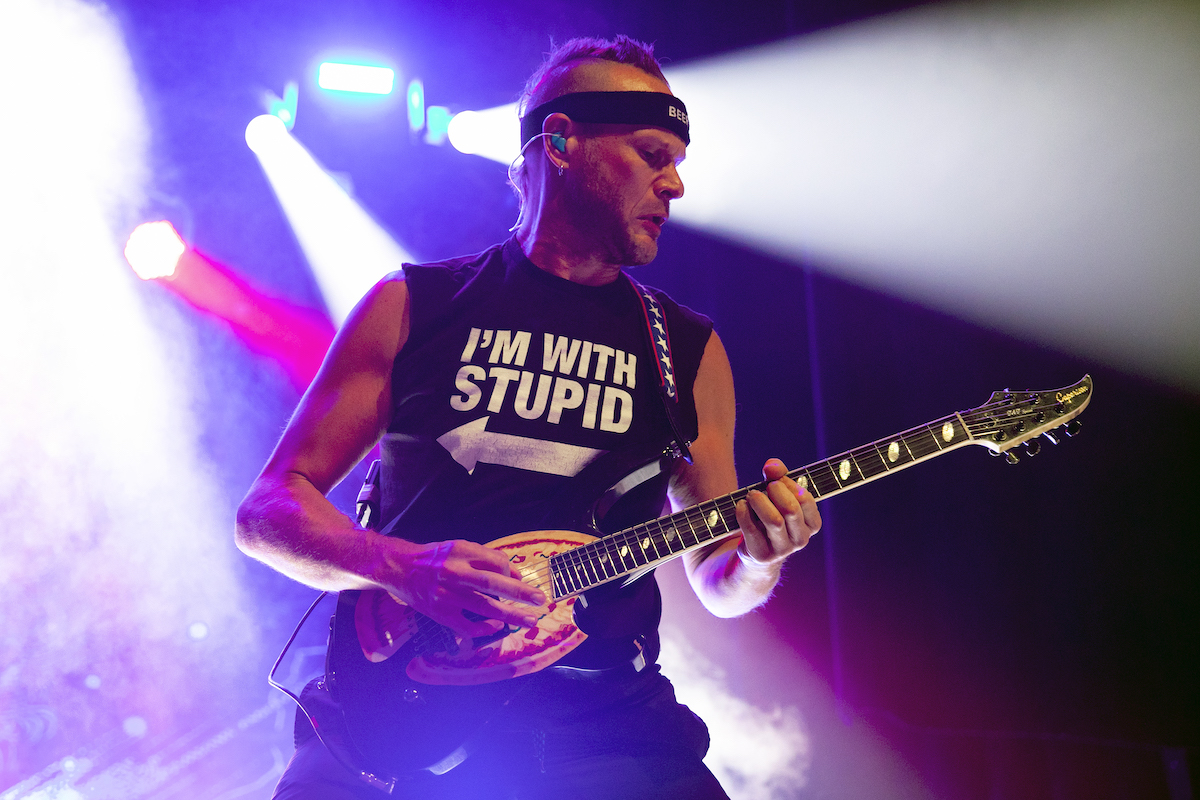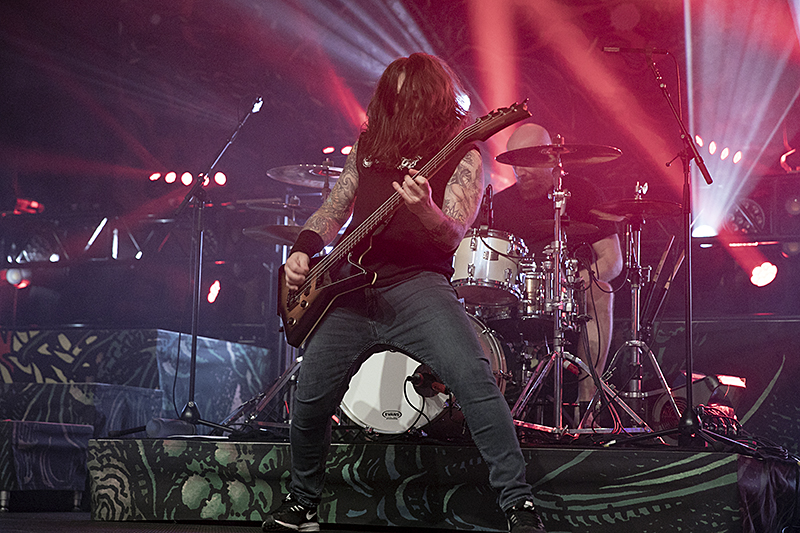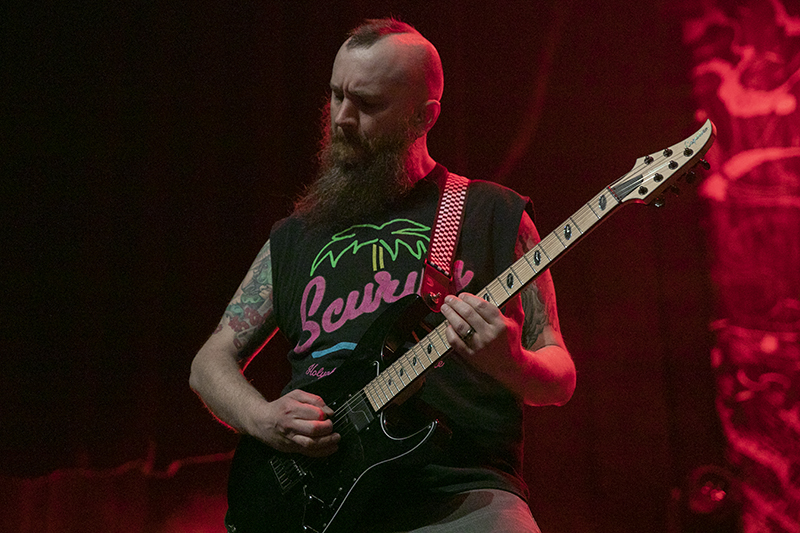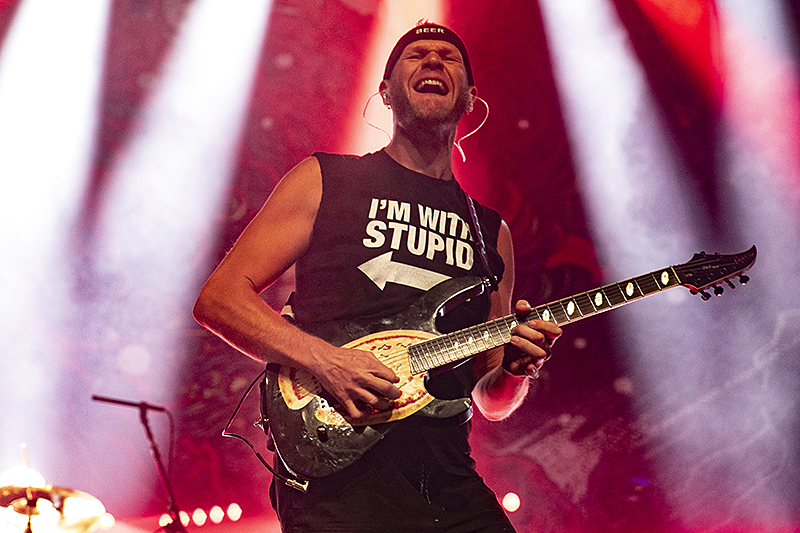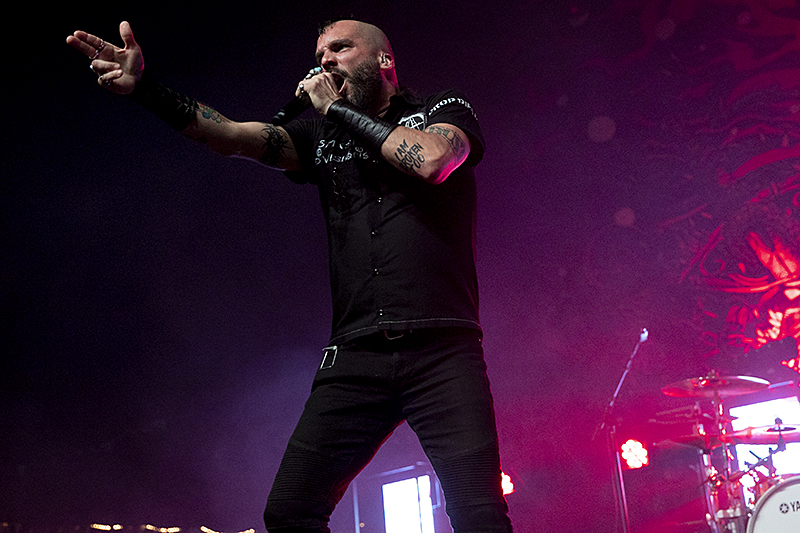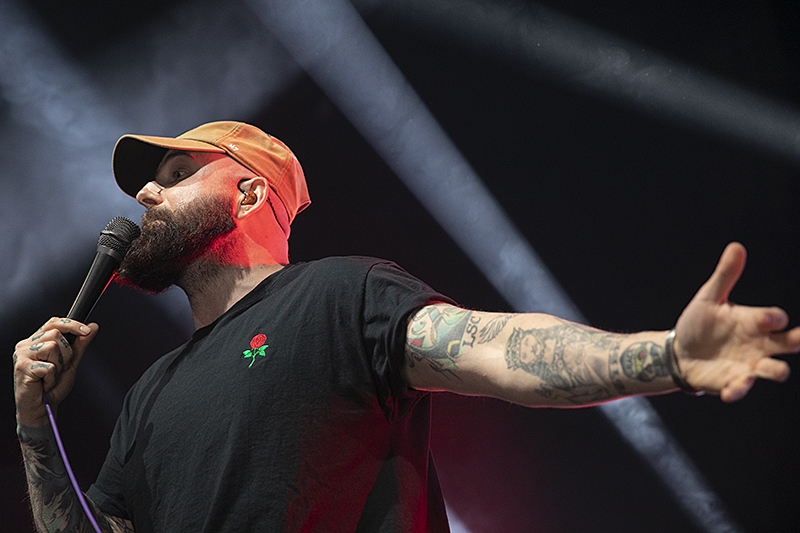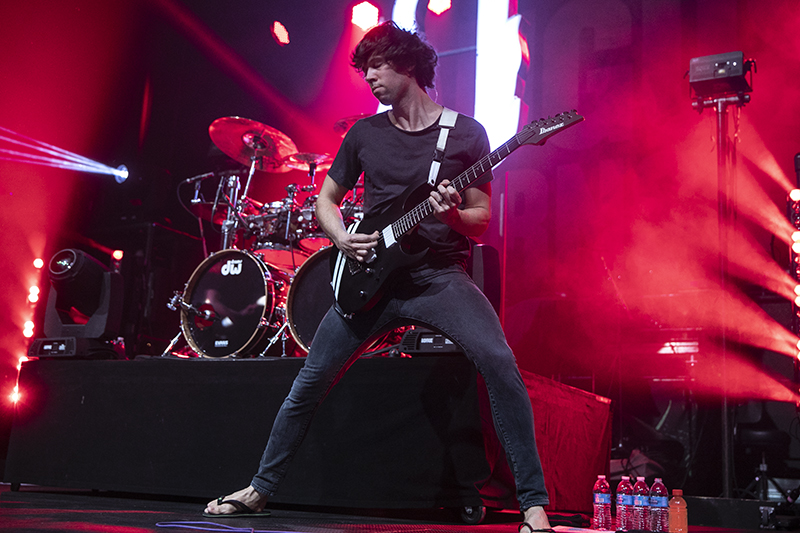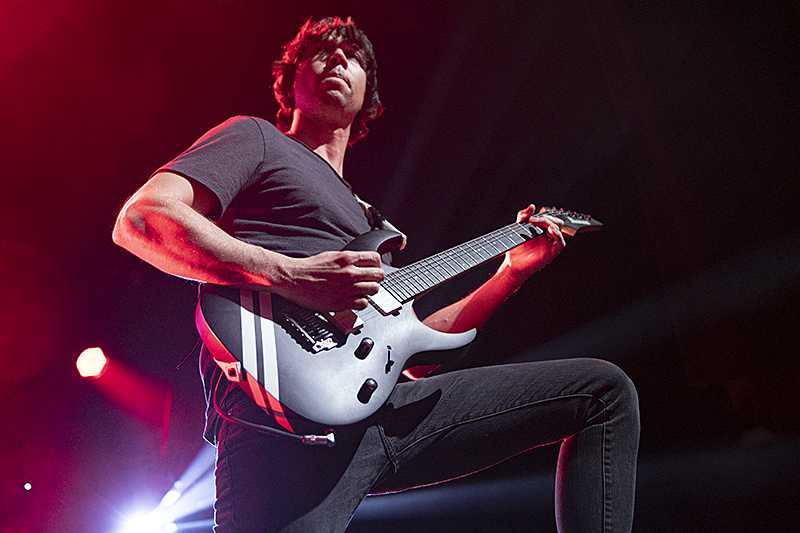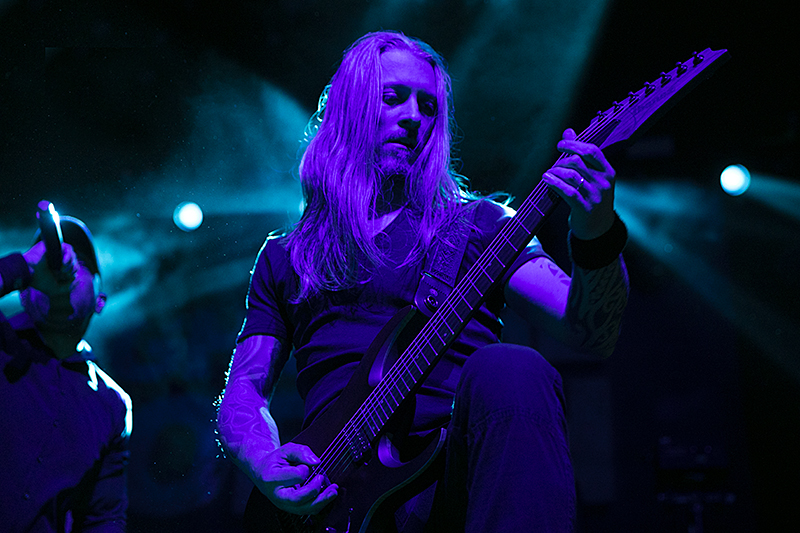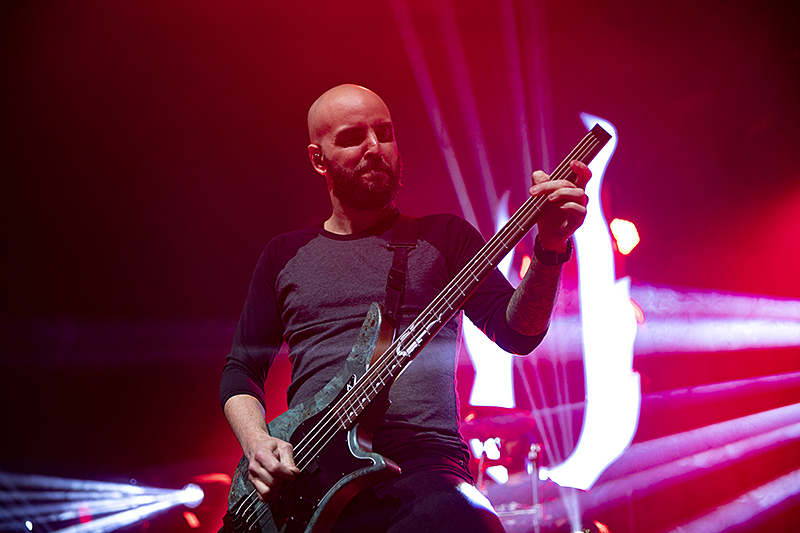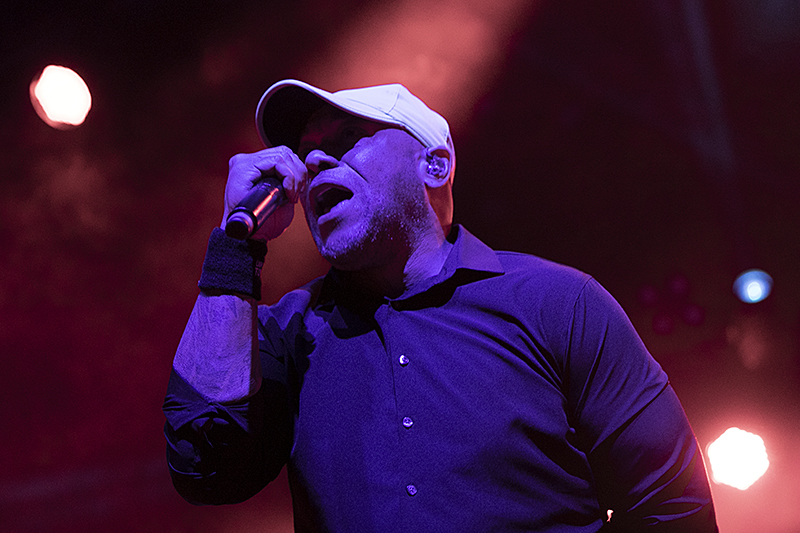 Links:
Setlists:
Killswitch Engage
Unleashed| Hate by Design | Know Your Enemy | My Last Serenade | I Am Broken Too | Reckoning | In Due Time | Daylight Dies | This Fire | As Sure as the Sun Will Rise | The Crownless King | Irreversal | Always | My Curse | Strength of the Mind | Rose of Sharyn (with Howard Jones) | The End of Heartache (with Howard Jones) | The Signal Fire (with Howard Jones)
August Burns Red
The Truth of a Liar | Meddler | Paramount | Provision| Invisible Enemy | Defender | Bloodletter| The Legend of Zelda Theme (Koji Kondo cover) | Marianas Trench | Composure | White Washed