Chelsea Wolfe
Regency Ballroom
November 16, 2019
Photos by Raymond Ahner
Singer-Songwriter Chelsea Wolfe recently released her sixth studio album, entitled Birthplace of Violence, which, although not a departure from her neo folk-metal sound, definitely has a much more intimate and stripped-down acoustic feel to it. Chelsea has been touring in support of the record and brought her American Darkness Tour to the Regency Ballroom in San Francisco.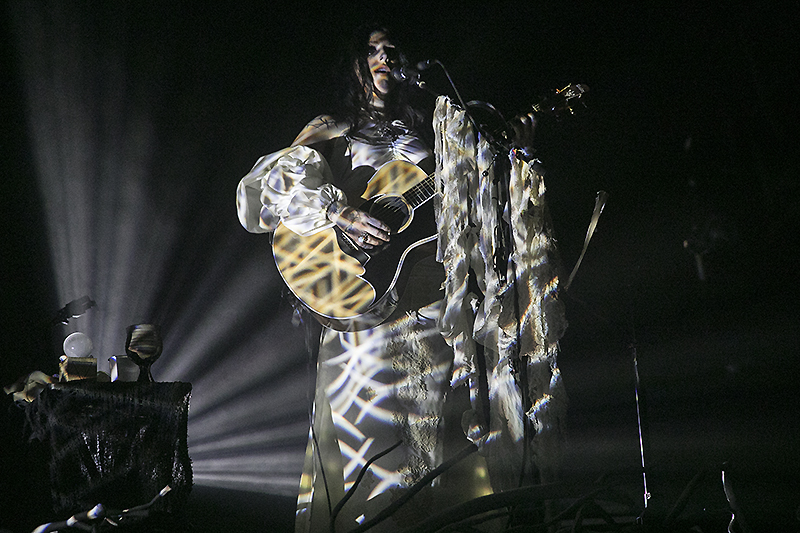 Wolfe took the stage with her acoustic guitar in a white gown, surrounded by a semi-circle of antlers and candles. With just one collaborator in the background, she opened her set with "Flatlands," with her soft and ethereal voice sounding big in the otherwise near silent room. From there, she delivered two songs from the latest record, "American Darkness," and "Birthplace of Violence."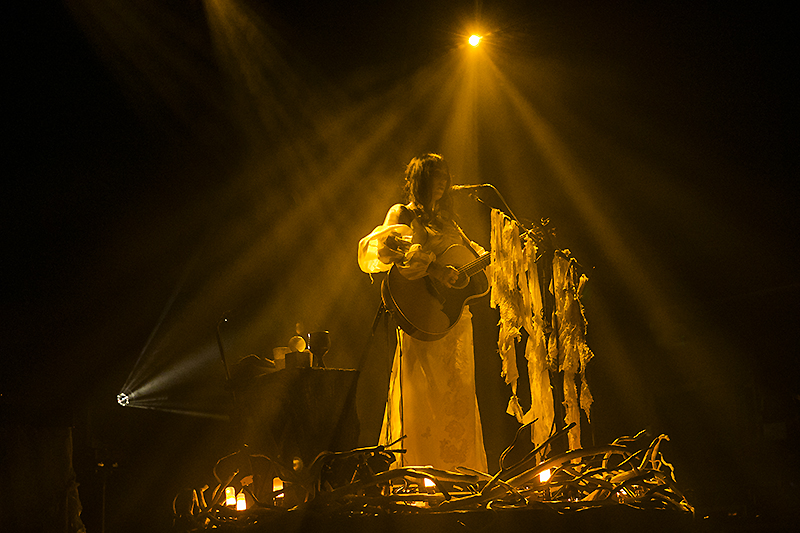 Other highlights from her 75-minute, 17 song set included "Be All Things," "Cousin of the Antichrist," and "Preface to a Dream Play." Chelsea also performed Roky Erickson's "Night of the Vampire" and as well as a cover of Joni Mitchell's "Woodstock."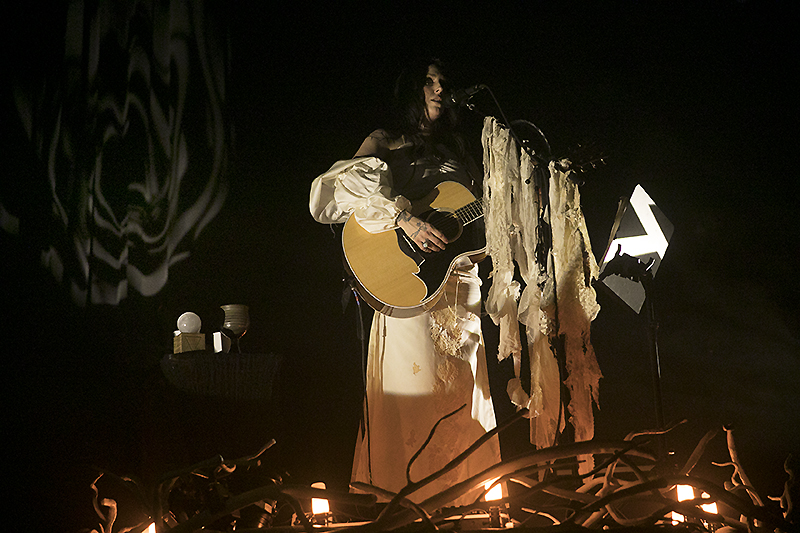 Closing her set with a diaphanous a capella version "The Way We Used To," Chelsea Wolfe definitely left her fans wanting more, and hopefully she will be back soon.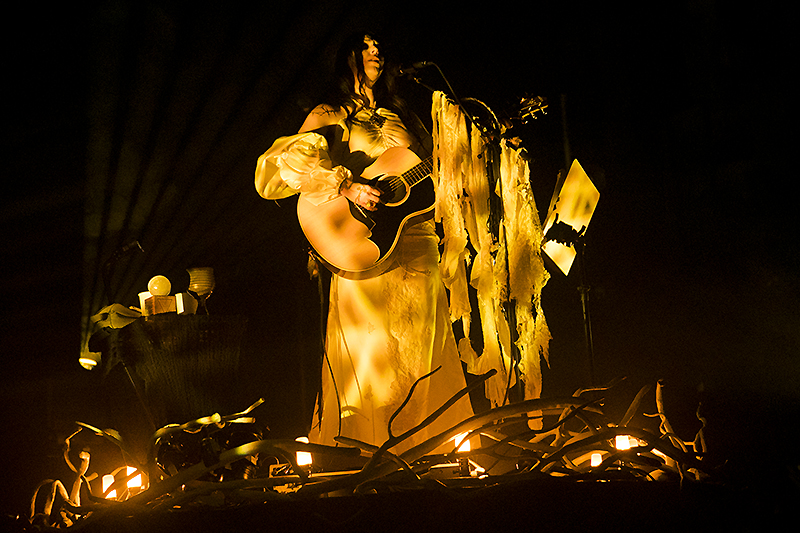 Setlist: Flatlands | American Darkness | Birth of Violence | The Mother Road | Erde | Sick | Be All Things | Cousins of the Antichrist | Pale on Pale | Night of the Vampire (Roky Erickson cover) | Deranged for Rock & Roll | Woodstock (Joni Mitchell cover) | Boyfriend | Little Grave | Preface to a Dream Play | Highway || The Way We Used To