Bush
Concord Pavilion, Concord
August 7, 2019
Photos by Raymond Ahner.
Although it was only for one night, the 1990s returned to the Concord Pavilion last week, as Bush, Live, and Our Lady Peace brought the Altimate Tour to a packed house on a balmy Wednesday evening. They also brought some of the biggest MTV and radio hits of the decade and judging from the crowd's reaction, some of those songs were sorely missed.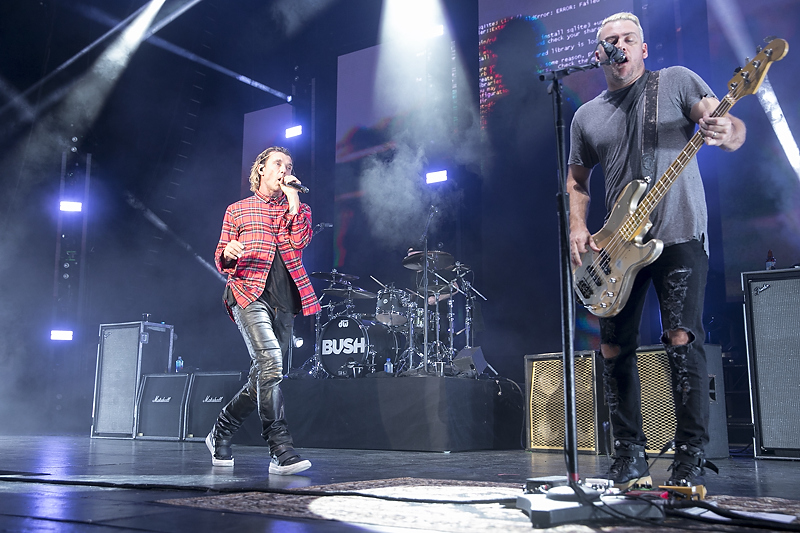 Opening their headlining set with "Machinehead," Bush was full of energy and were clearly enjoying themselves, right from the opening note. Singer Gavin Rossdale immediately made his way to the front of the stage, flinging his guitar around while interacting and posing for the fans in the front rows. From there the band tore through some of the most well-known songs, including "Everything Zen," "Swallowed," and "Glycerine," before closing out the evening with "Comedown."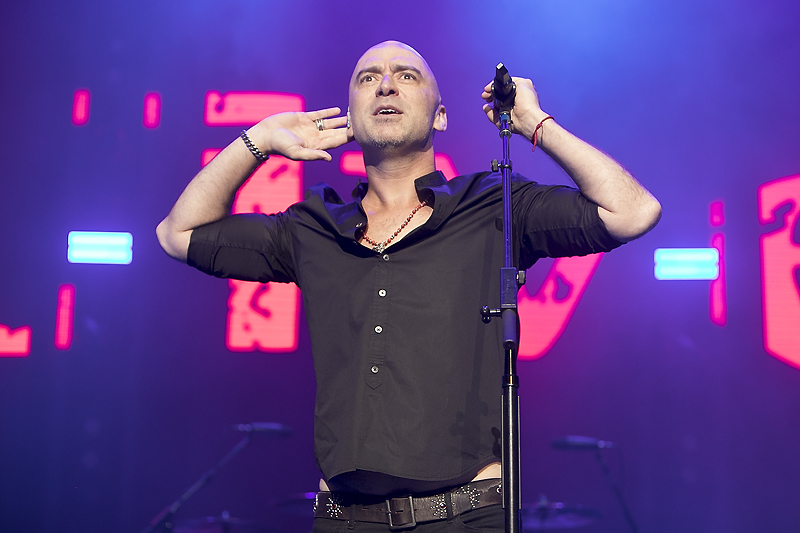 Direct support for Bush came from another big name from the 90s in Live. The band just celebrated the twenty-fifth anniversary of their monumental album Throwing Copper, and wasted no time playing some of the biggest hits from the eight times platinum record, including "I Alone," "All Over You," and "Shit Towne." Frontman Ed Kowalczyk also performed a couple of songs on his own, including "Heaven," which he dedicated to all the mothers and daughters in the audience. After a couple of covers, including R.E.M.'s "Losing My Religion," the band wrapped up their strong but brief set with "Lightning Crashes."
Opening the shows on the Altimate Tour is Toronto's Our Lady Peace, who, although owning the tough task of getting the still filtering in crowd out of their seats, did just that with a brief but rocking set.
Here's a slideshow with more photos of all three bands by Raymond Ahner:
This slideshow requires JavaScript.
Bush:
Setlist: Machinehead | The Chemicals Between Us | This Is War | Everything Zen | Swallowed | Body | The Sound of Winter | Bullet Holes | Little Things | Glycerine | Comedown
Find out more about Bush here.
Live:
Setlist: All Over You | Selling the Drama | Losing My Religion (R.E.M. cover) | Shit Towne | The Dolphin's Cry | Paint It Black (The Rolling Stones cover) | Lakini's Juice | I Alone | White, Discussion | Heaven | Turn My Head | Lightning Crashes
Check out Live on their website.
Our Lady Peace:
Setlist: Drop Me in the Water | Superman's Dead | Innocent / Maps | Clumsy | Starseed | Somewhere Out There
Everything you want to know about Our Lady Peace can be found here.