Bob Mould
August Hall
October 1, 2021
Photos by Raymond Ahner
Supporting his latest album Blue Hearts, which was released almost a year ago, iconic musician Bob Mould recently kicked off his Distortion and Blue Hearts! tour, stopping off at August Hall in San Francisco for an evening of punk rock influenced protest songs. With a stripped down production and a top notch bassist and drummer behind him, the emphasis was purely on the music.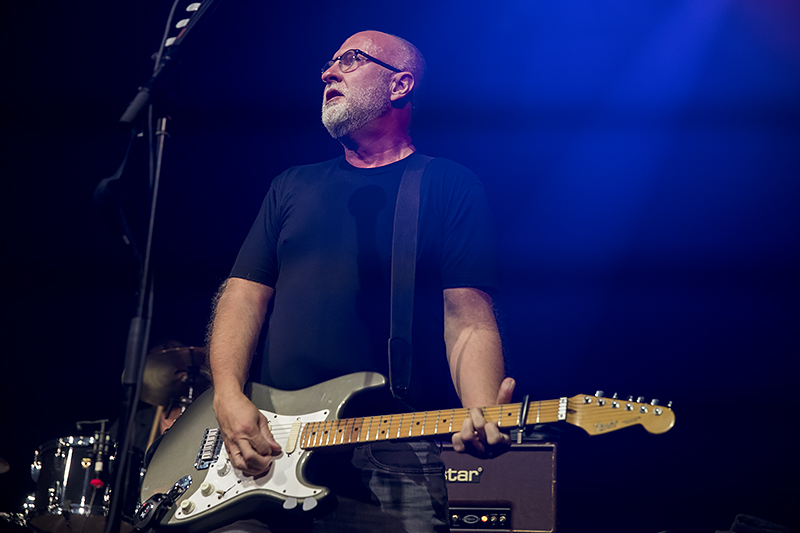 Aa the lights dimmed and the three-piece band hit the stage, Mould took his mask off, hung it on the microphone stand, asked the crowd "Should We Do This?," and immediately launched into "Next Generation," off the new album. Mould was clearly pumped up to be in front of a live audience, and when he wasn't behind the microphone he spent most of his time pacing and stomping around the stage. With bassist Jason Narducy and drummer Jon Wurster, both of whom are longtime bandmates and played on the new record, the trio's energy matched the energy of the music, and was infectious in the packed room.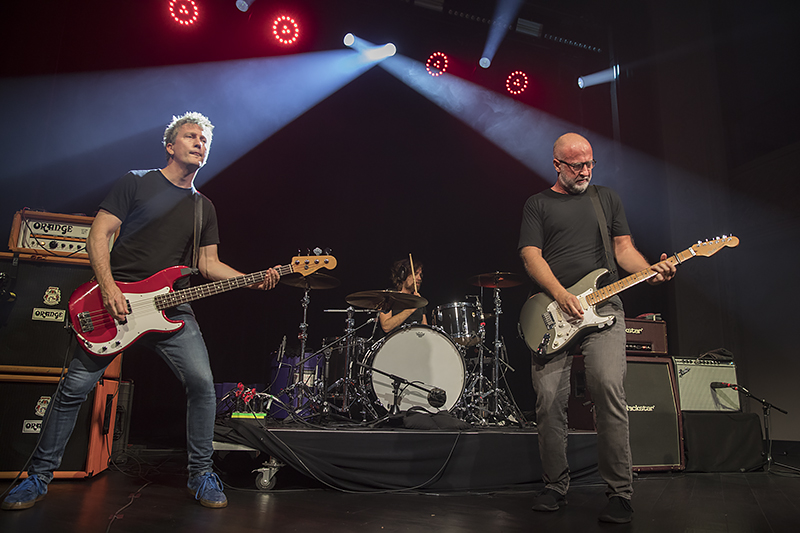 The setlist for the evening was heavy on Blue Hearts material, and highlights included "American Crisis," "Fireball," "Siberian Butterfly," and "Forecast of Rain." Of course the crowd wanted to hear a few Husker Du songs, and Mould and his band did not disappoint, playing "Celebrated Summer," "Hardly Getting Over It," and "Something I Learned Today." They also threw in the Sugar classic "I Can't Change Your Mind."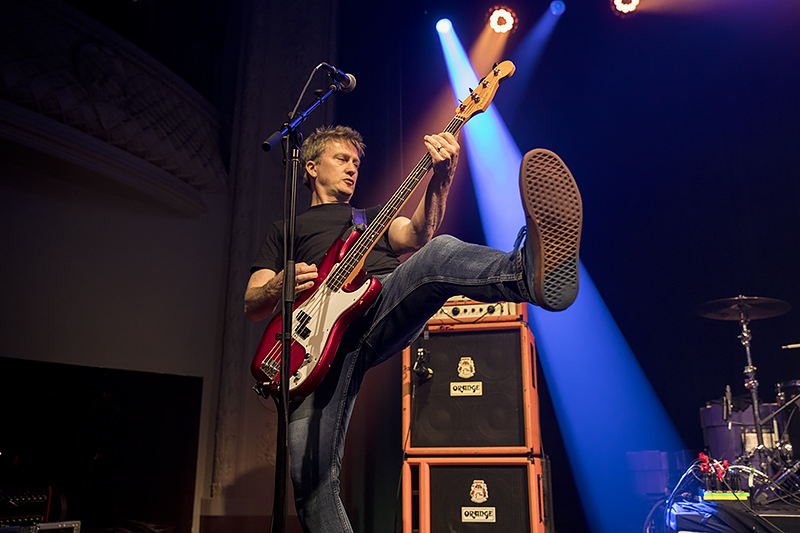 Wrapping up the evening with a one-two-three punch of Husker Du songs "Flip Your Wig," "I Apologize," and "Makes No Sense At All," it was quite apparent that Bob Mould is still quite on top of his game, and still has a lot of energy and music to give the world.
Support for Bob Mould came from Los Angeles based band Moaning, who's synth heavy based beats were the perfect openers.
Here's a slideshow with more photos of both bands by Raymond Ahner:
[smartslider3 slider="12″]
Links: