Halloween Meltdown
Mosswood Park
October 16, 2021
All photos by Raymond Ahner
With sixteen bands on the two day line-up, the first Halloween Meltdown took place at Mosswood Park in Oakland recently and celebrated the rich diversity of the Bay Area's music scene. The weekend was hosted by the legendary John Waters, and headlined by the Osees and The Mummies.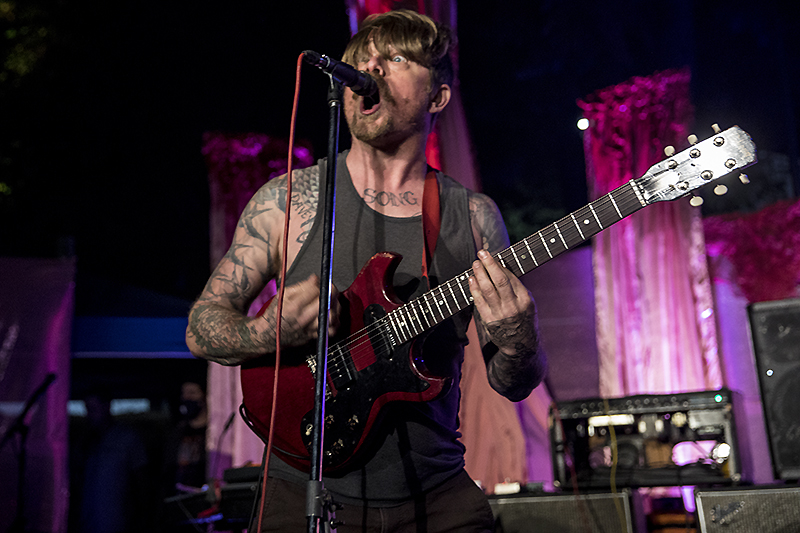 Day one of the festival kicked off with Naked Roommate, Drug Apartments, and Chaki the Funk Wizard, before the costume contest. The day really kicked into high gear with Black Flag cover band Bodhi's War, who brought the crowd down to the bottom of the amphitheatre and kicking up the dust. After a synth inspired set by Bay Area post-wave band Body Double, it was the Sheastie Girls who really pumped up the crowd. Covering every era of the Beastie Boys catalog, complete with the appropriate costumes, the girls had the crowd jumping up and down and trying to get on the stage. Just when things couldn't get any more frantic, the headliners, the Osees, put on a rocking, two drummer set that was the perfect way to end day one.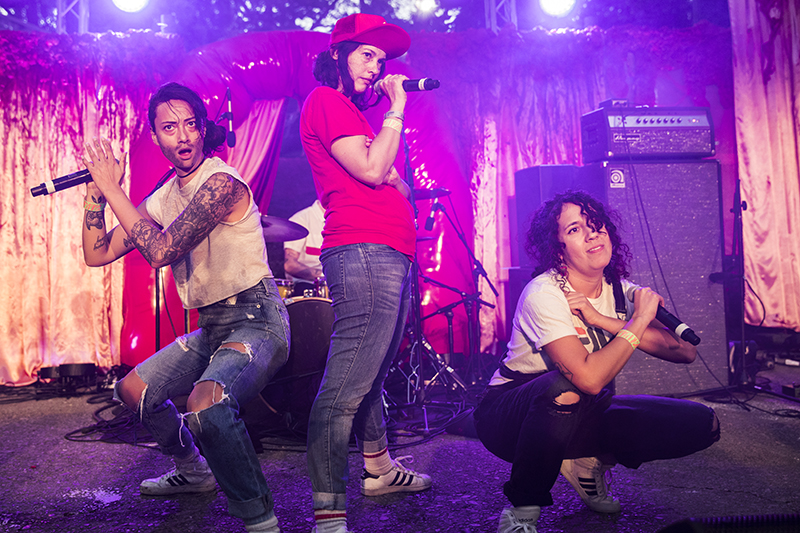 Although day two started off with a little drizzle, the amphitheatre was just as full by the time the Teutonics hit the stage. From there Th' Losin' Streaks brought the house down with a set of garage punk, Seth Bogart put on a campy and cheeky set of pop-punk, and The Gories showed everyone how it was done, blasting through an almost hour long set of classic of Detroit garage rock, as the skies opened up and rain started to come down. Of course it was the headliners The Mummies that people were most looking forward to all weekend, and the band did not disappoint, ripping through a chaotic set their fans could not get enough of.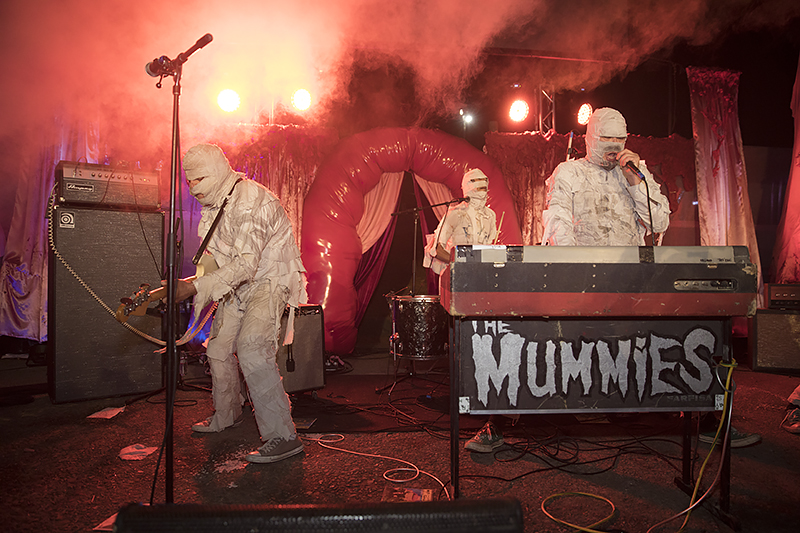 Overall, The Halloween Meltdown was definitely a success, leaving everyone looking for the Summer version, The Mosswood Meltdown, which will take place in July of 2022.
Here's a slideshow with more photos by Raymond Ahner of Halloween Meltdown:

Bodhi's War


Osees


Th' Losing Streaks


The Gories


Bodhi's War


The Gories


Th' Losing Streaks


The Gories


Seth Bogart


Th' Losing Streaks


The Mummies


Seth Bogart


Th' Losing Streaks


The Mummies


The Gories


Beastie Girls


The Mummies


Seth Bogart


Bodhi's War


The Mummies

Band Links: