Rebellion
Angelo Moore & Del the Funky Homosapien
Angelo Moore, the talented, animated frontman of the legendary LA funk/punks Fishbone is back in a big way with the new single "Rebellion" (Ropeadope Records).
Working with an all-star cast (dubbed The Brand New Step) which calls on the might of members of Ween and Thievery Corporation, as well as legendary bay area rapper Del The Funky Homosapien,  "Rebellion" is a blatant call to action given the political implications of the ever growing and ever agitated BLM movement.
Considering the government's glacial progress on race relations in this country in the wake of civil rights violations against people of color (see most recently the lack of direct charges against police in the death of Breonna Taylor), "Rebellion" is both timely and more importantly a powerful message that people of color are fed up and demand change. As Angelo plainly states, "This is a rebellion….it ain't a truce!"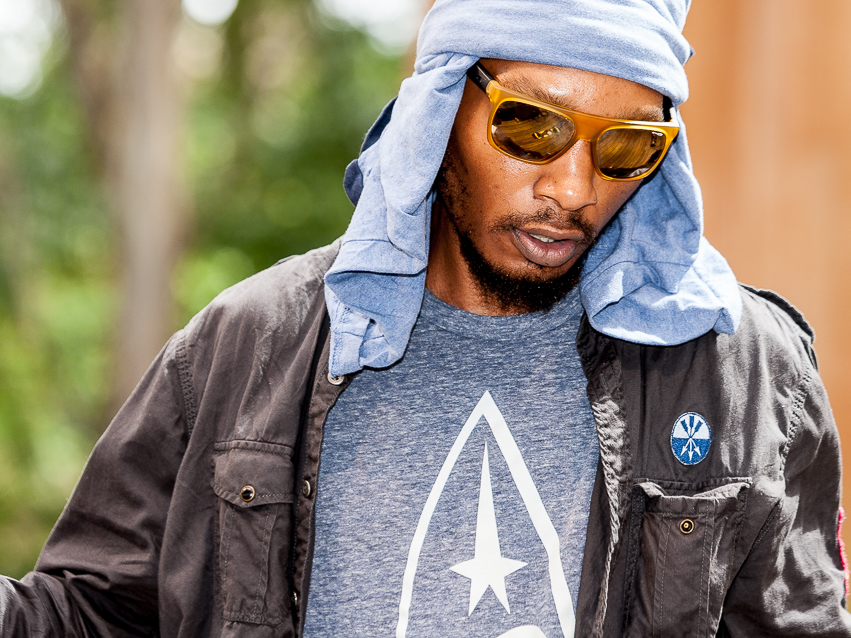 Musically "Rebellion" hits just as hard as the concrete that police often restrain peaceful protesters against but does so in a positive way. Bright horn blasts and wah-drenched guitars colorfully hold up the message doled out by Angelo, and driven home with the smooth delivery of Del. The collaboration between the pair is an undeniably effective splash of reality to the face of the current political climate of deflection and denial.
The "Rebellion" release also comes in the form of a "Votar Azul Remix," which carries all of the foundational elements of the straight release, but in a more laid-back package that accentuates the funk of the bass line and texture of the horns.
Regardless of which version of "Rebellion" you choose to manifest into your brain, the message and music are more than worth a listen. This is the type of societal consciousness raising that started in the 60s, grew through the 80s and 90s with the likes of Public Enemy, and really needs to be heard and acted upon today with the biggest election of our time less than 50 days away.
For more information, go here.
Photo of Angelo Moore by Tom Dellinger. Photo of Del the Funky Homosapien by Jeff ~Spirer
Listen to "Rebellion":
[bandcamp width=100% height=42 track=1486121524 size=small bgcol=ffffff linkcol=0687f5]