William DuVall
The Cornerstone, Berkeley
February 26, 2020
Photos by Phil Kampel
It's a rare opportunity to see someone who has performed as a major tour headliner do their thing in an intimate setting about the size of a school gymnasium. William DuVall provided that opportunity at The Cornerstone in Berkeley, stripping it all down to just his voice and his acoustic guitar to the delight of those in attendance.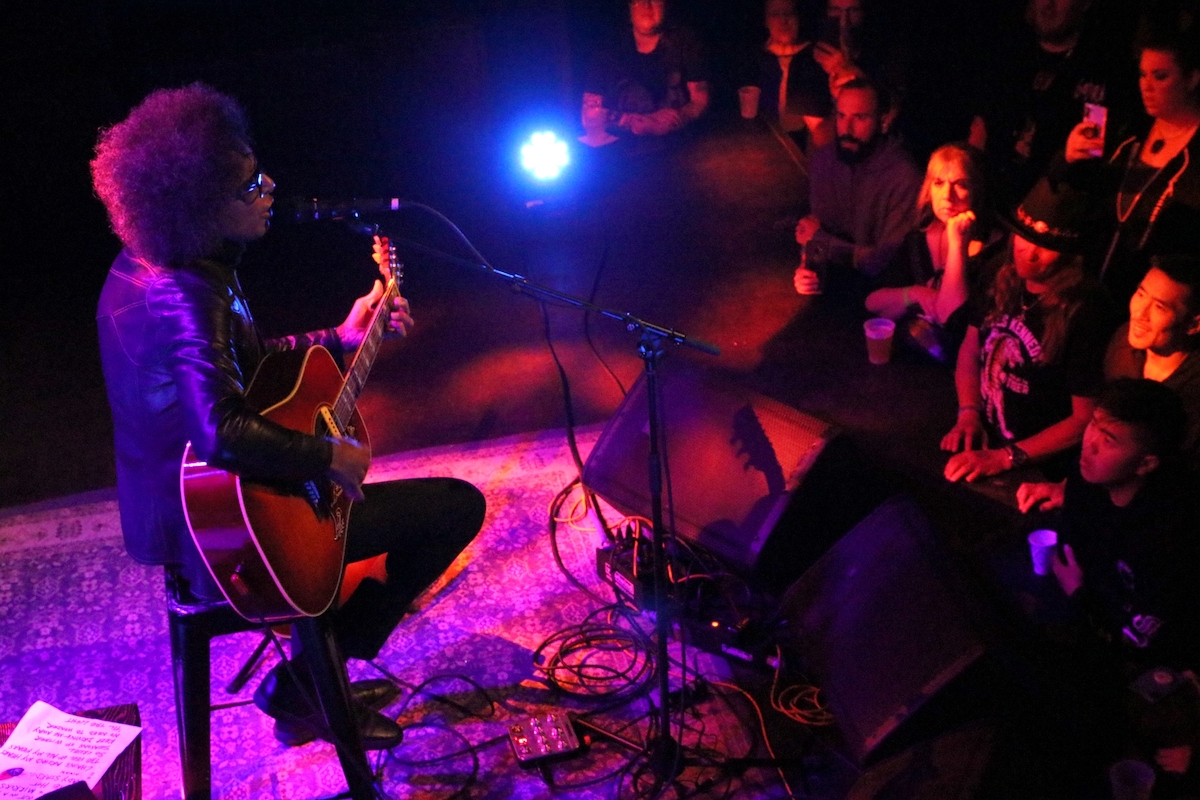 DuVall, who is most widely known as the singer/guitar player counterpart to Jerry Cantrell in the dark and heavy-handed Alice In Chains, is taking a respite from rock stardom to go grassroots in support of his solo album One Alone which was released in October of 2019.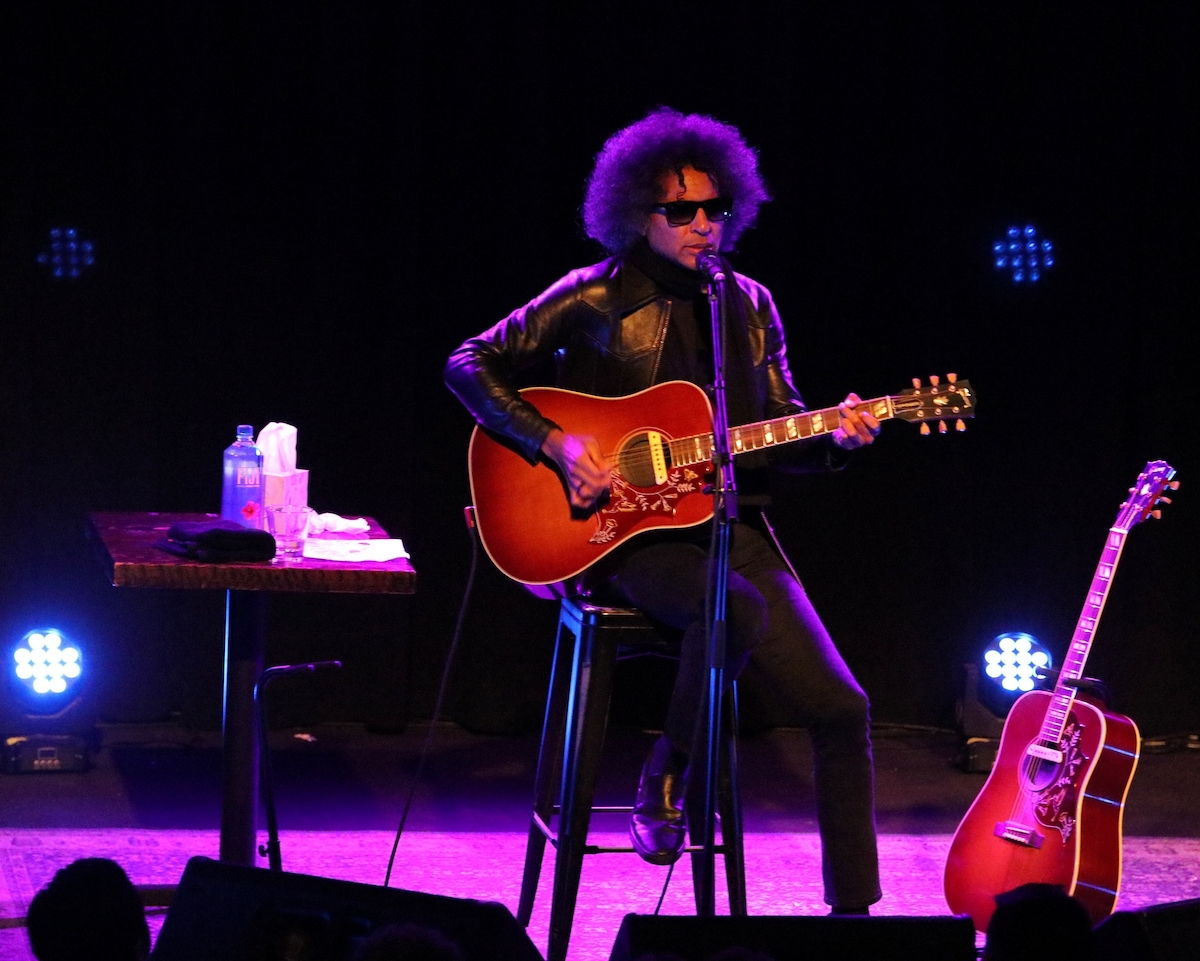 From the start DuVall seemed completely at ease in a solo acoustic setting. Perched on a stool with no surrounding band he started into 'The 3 Wishes' (One Alone), which is a richly layered dirge that could easily be mistaken for being an Alice In Chains staple. Through the cheers from the cozy gathering, it was very evident that DuVall was having a blast.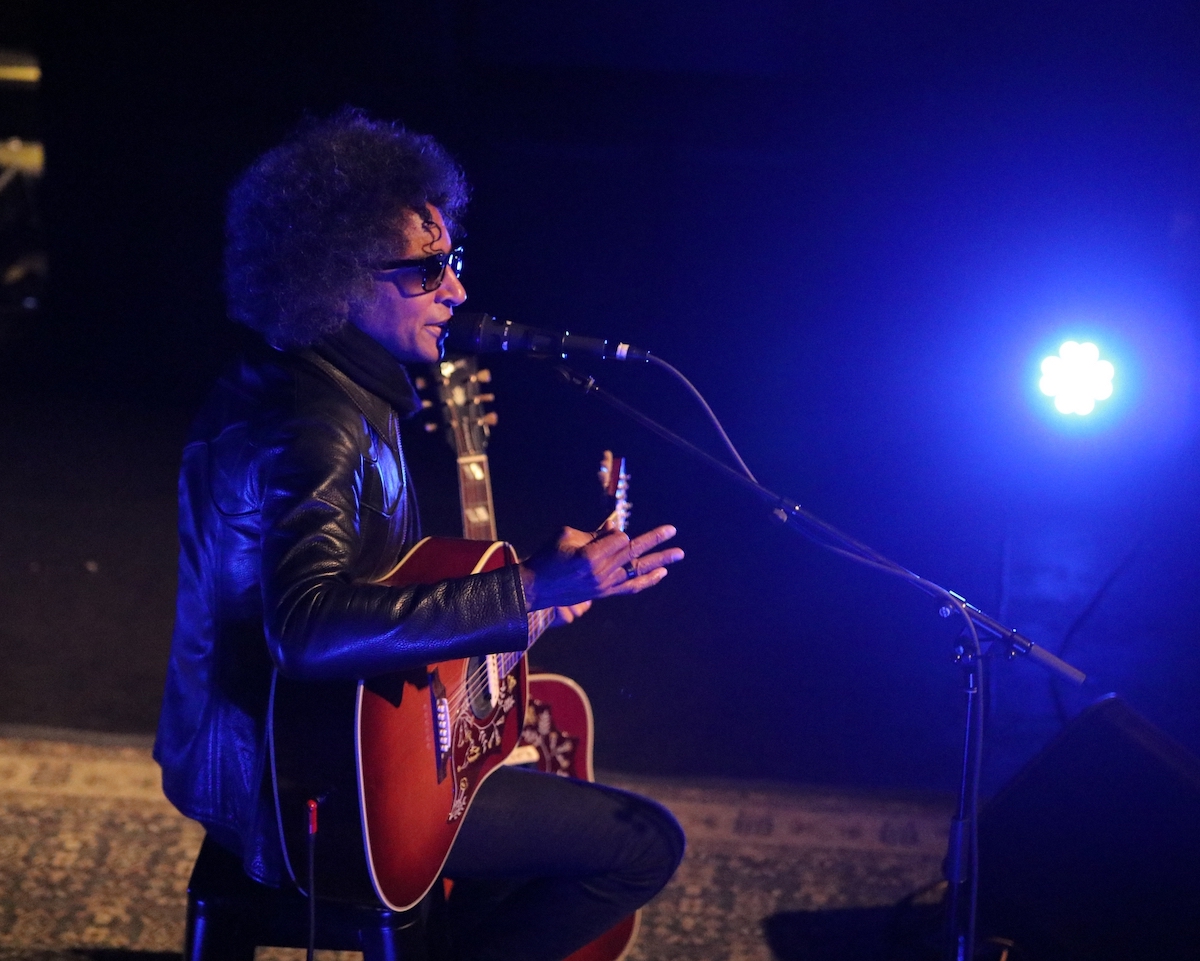 Later in the set he confirmed the fact, saying that solo tour has been the most fun he has had in a while; getting to know himself, his fans, and his music in ways that are not otherwise possible.  Being a mere three feet from the crowd, DuVall reveled in telling stories about his 'other projects' (including his teenage punk band Neon Christ) and joking with fans about his battles with drinking 'fire water' when he was coming up.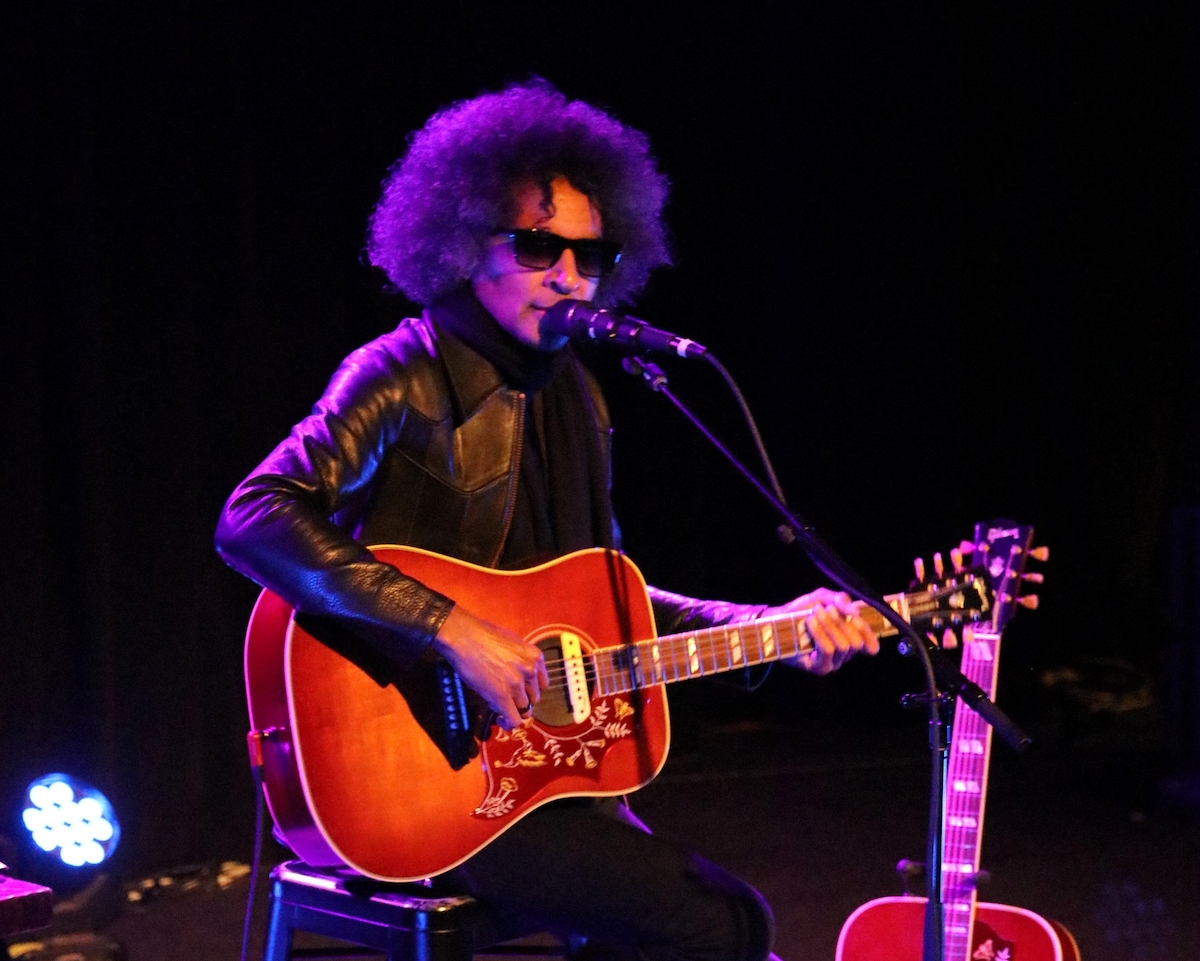 Performance wise, he was on point. No matter what songs he played, the performance always sounded like the songs were his. Putting the imprint of his soaring voice over the top of his very tasteful and skilled guitar playing, made the entire set feel very familiar.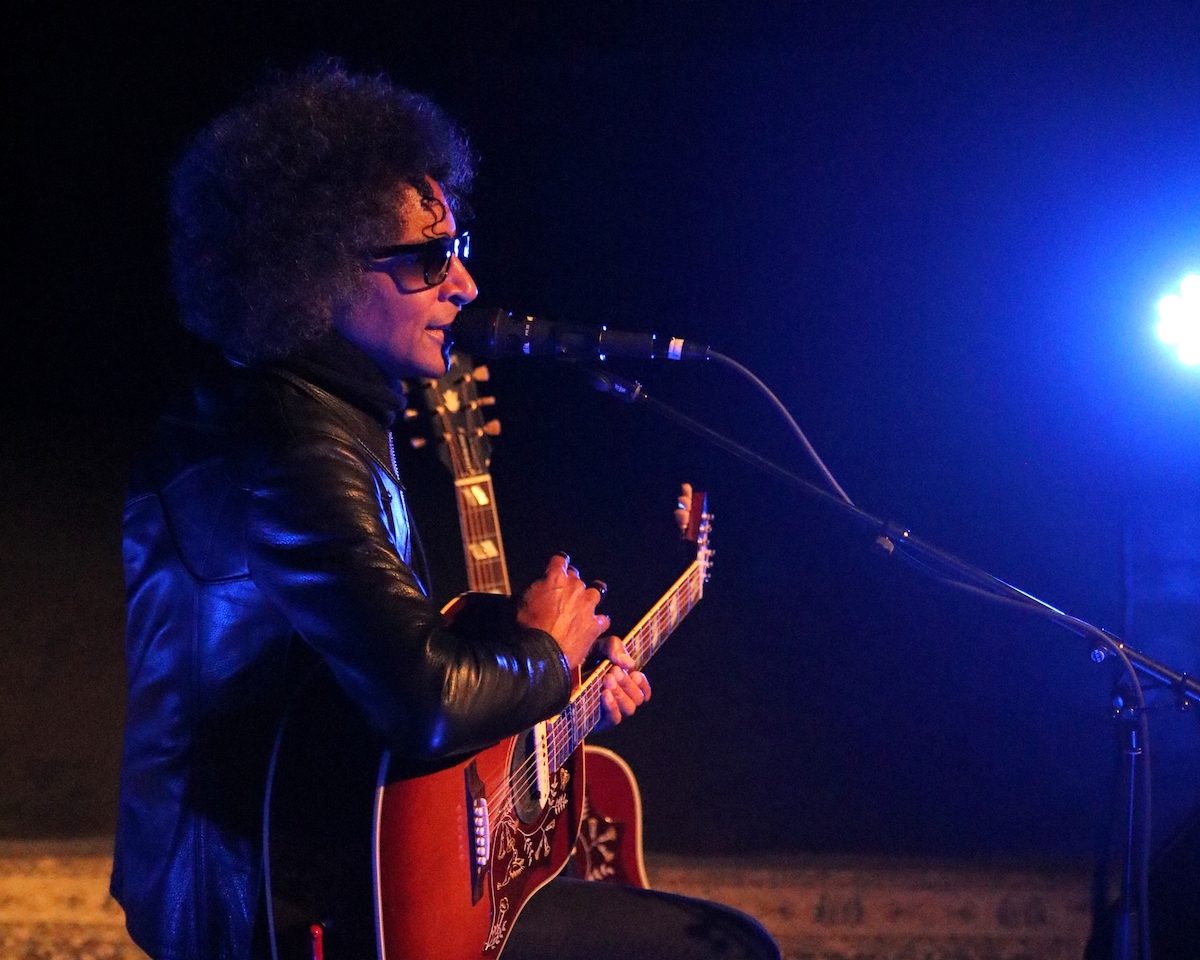 Regardless of whether he was tapping into Aerosmith for a jaw-dropping rendition of 'Seasons of Wither,', conjuring David Bowie with 'Lady Stardust' (a song he stated was very important to him), or sweeping through the deep textures of One Alone, DuVall was all flying colors under the scrutiny of the musical nakedness of just voice and acoustic guitar.
Probably the peak of the evening was when DuVall reached back and ran through the floaty goodness of 'No Need To Wonder' from the debut album of his old band Comes With The Fall (2000). His whole set delivered in a manner that still had a heaviness that rocked the Cornerstone to its foundation. A true testimony to a musician that loves to work his craft.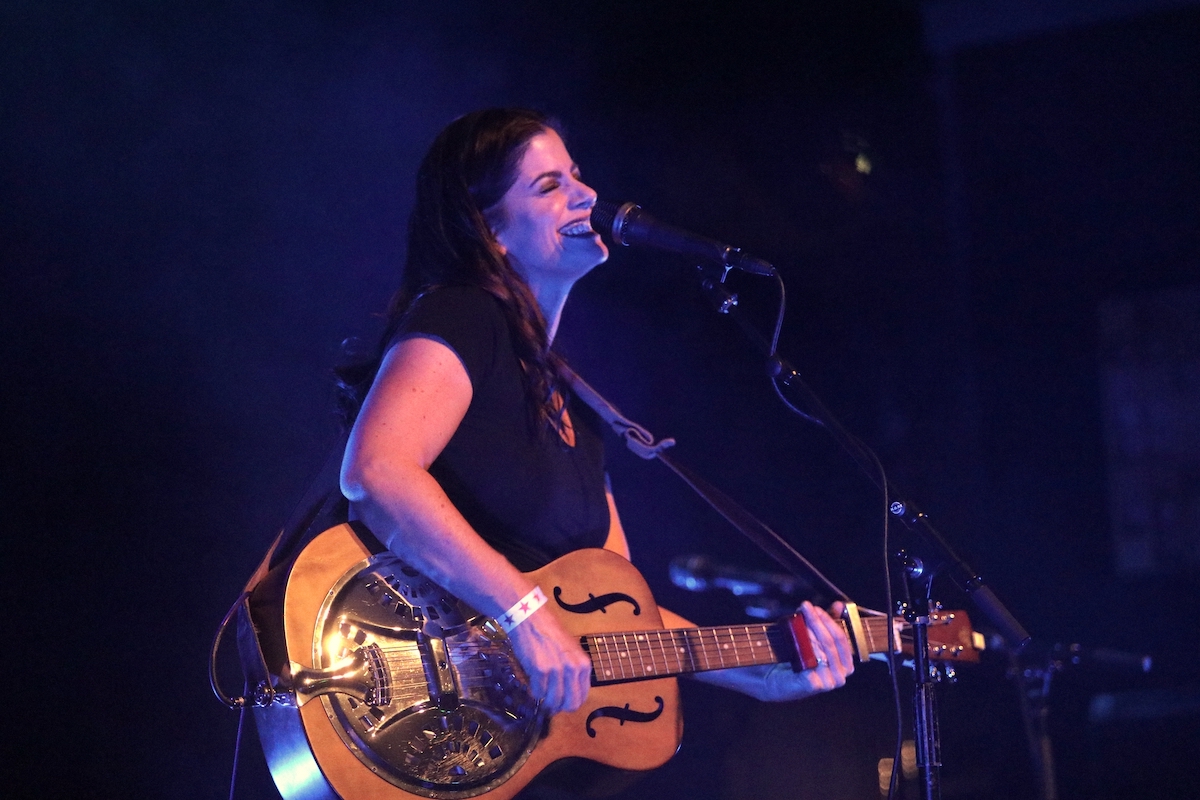 Opening up for Duvall was Sacramento's blues chanteuse Katie Knipp, who is up for a 2020 SAMMIE (Sacramento Area Music) award for best blues artist.   She excels in a one-woman show setting as was the case at the Cornerstone.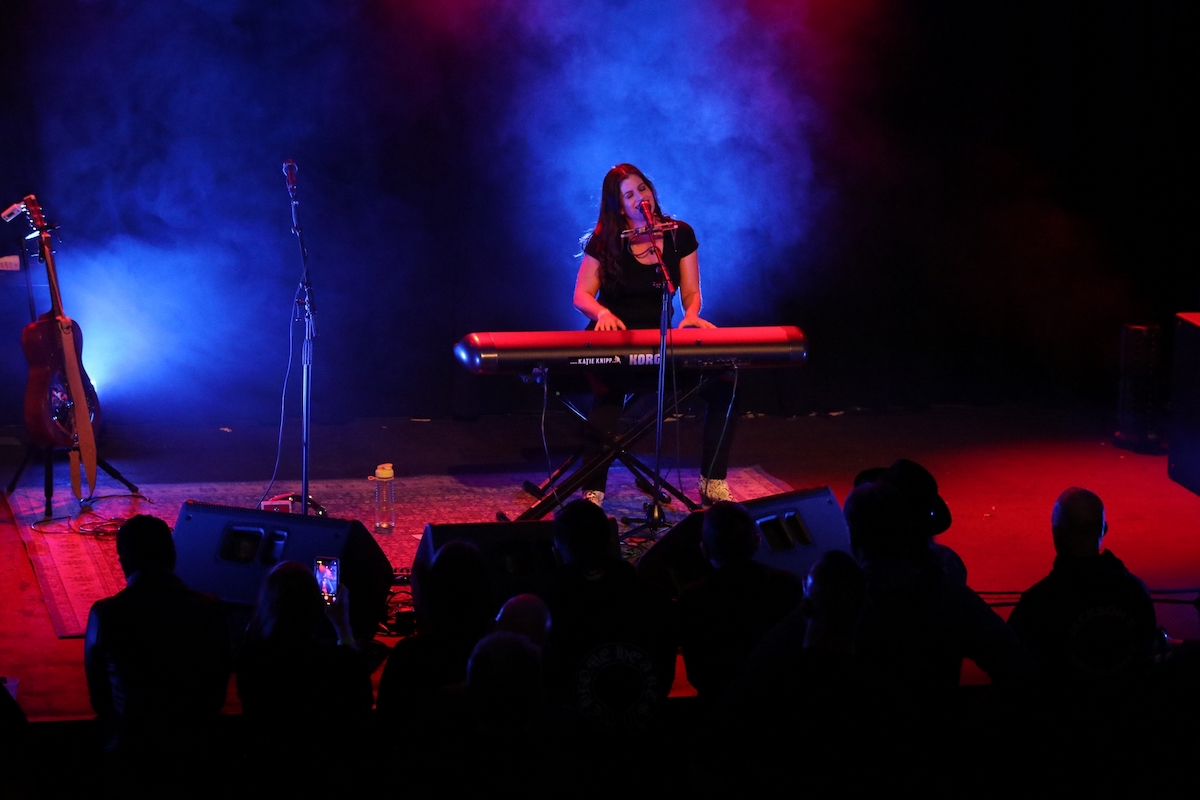 Bringing a big smile and an infectious drama club quirkiness onstage, Knipp infuses lots of energy in her songs.  The amount of fun she has with the crowd was particularly evident on "Sad Eyed Lover".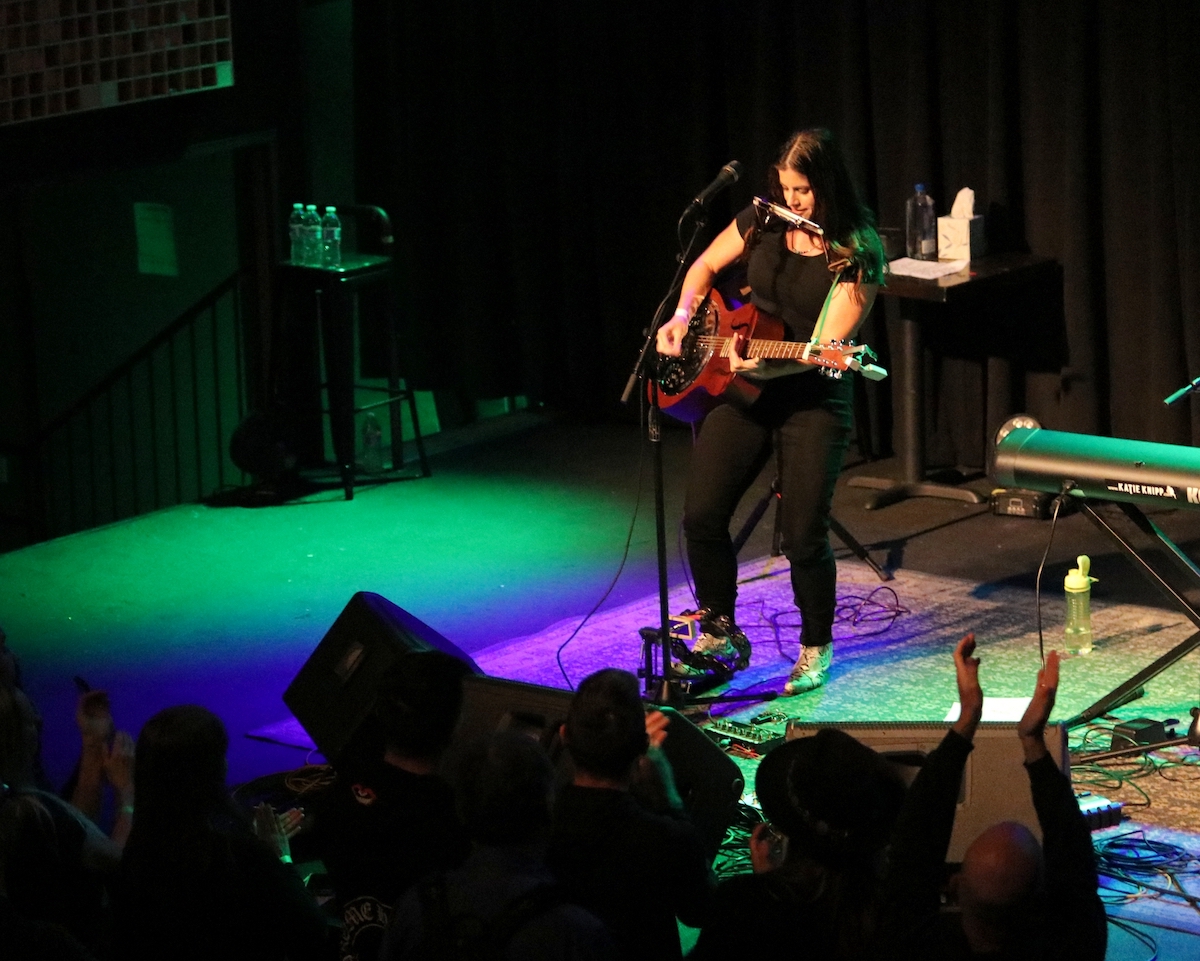 Alternating songs using a slide on her Dobro, and sitting down behind a keyboard, the constant to Katie Knipp's solid performance was the powerful warbling blues vocals she belted out.  Her delta blues styling on "Ya Make It So Hard to Sing the Blues" was a high point, with an ambling guitar sound reminiscent of Zeppelin's "When the Levee Breaks".
William DuVall:
Katie Knipp: