The Mission
The Chapel, San Francisco
September 24, 2023
Photos by Raymond Ahner
After unfortunately having to postpone their North American tour for a year, The Mission (aka The Mission UK) more than made up for the wait at The Chapel in San Francisco. The band currently comprises of lone constant member Wayne Hussey on vocals and 12-string guitar, Simon Hinkler on lead guitar, Craig Adams on bass, and Alex Baum on drums, who only recently joined but was a powerhouse to watch throughout the evening.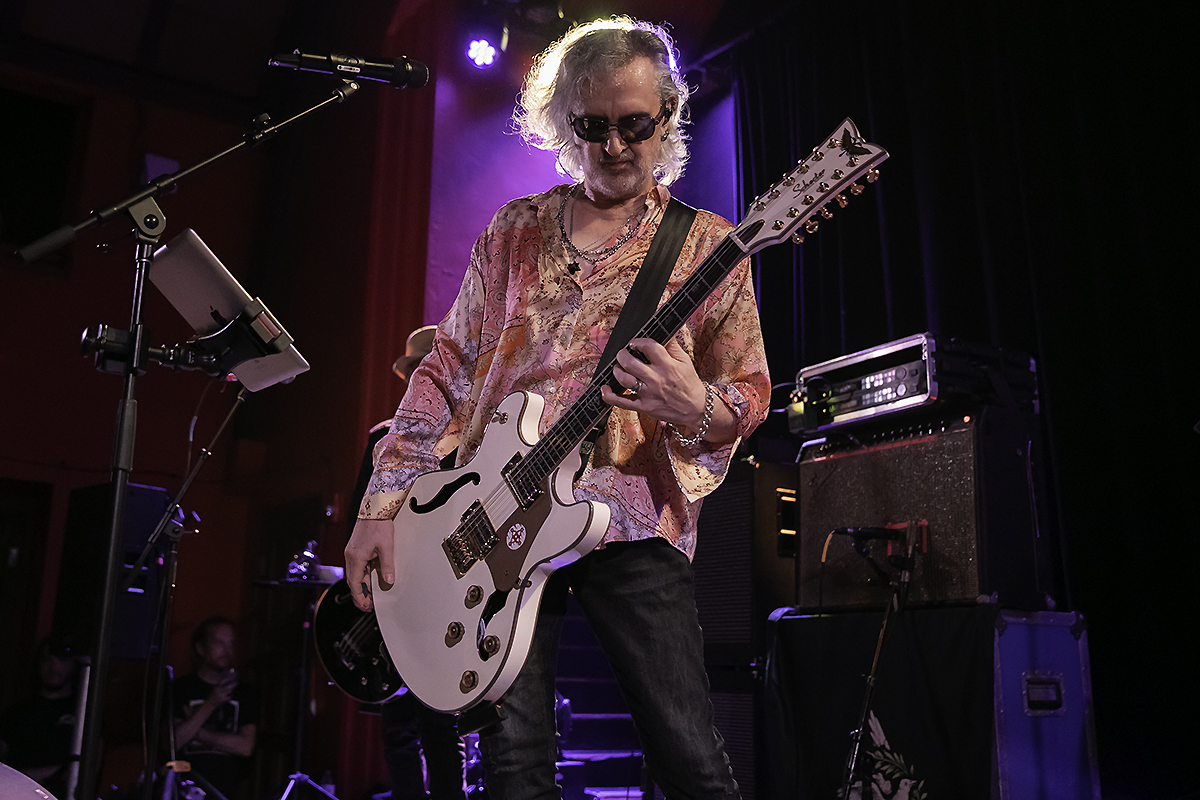 Opening with "Beyond The Pale" from their second album, 1988's Children, the band spent the rest of the evening exploring nearly every nook and cranny of their discography, leaving barely any stones unturned. While their most recent album, 2016's Another Fall From Grace, did have its brilliant song "Met-Amor-Phosis" performed during the encore, Hussey and the band seemed far more intent on digging deep in their catalogue than focusing primarily on one or two albums. It was a move that I applauded. Hell, they even performed "Grotesque" from their criminally underrated God Is A Bullet album from 2007. I had no idea what song would come next in their setlist.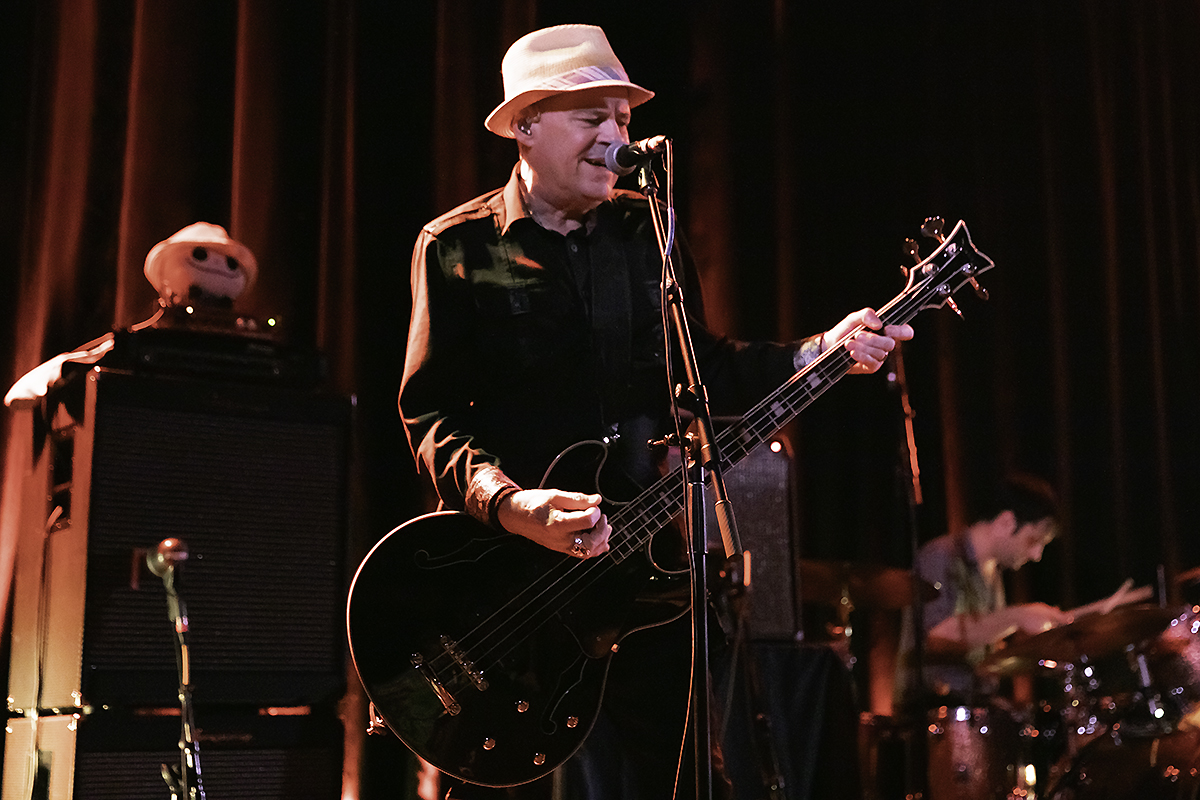 There was a moment during their set where the band's backing tracks stopped working, causing the band to think on their feet and play something that didn't require any backing tracks. And what a song that they chose: a bullet train of a rendition of "1969" by The Stooges. The most interesting thing about the band playing it was that this isn't the first band that Wayne Hussey and Craig Adams had played this song in. It was an early live staple in their previous band, The Sisters Of Mercy, and to see The Mission played it felt like a glimpse back into those days. It was one of the highlights of the evening for me.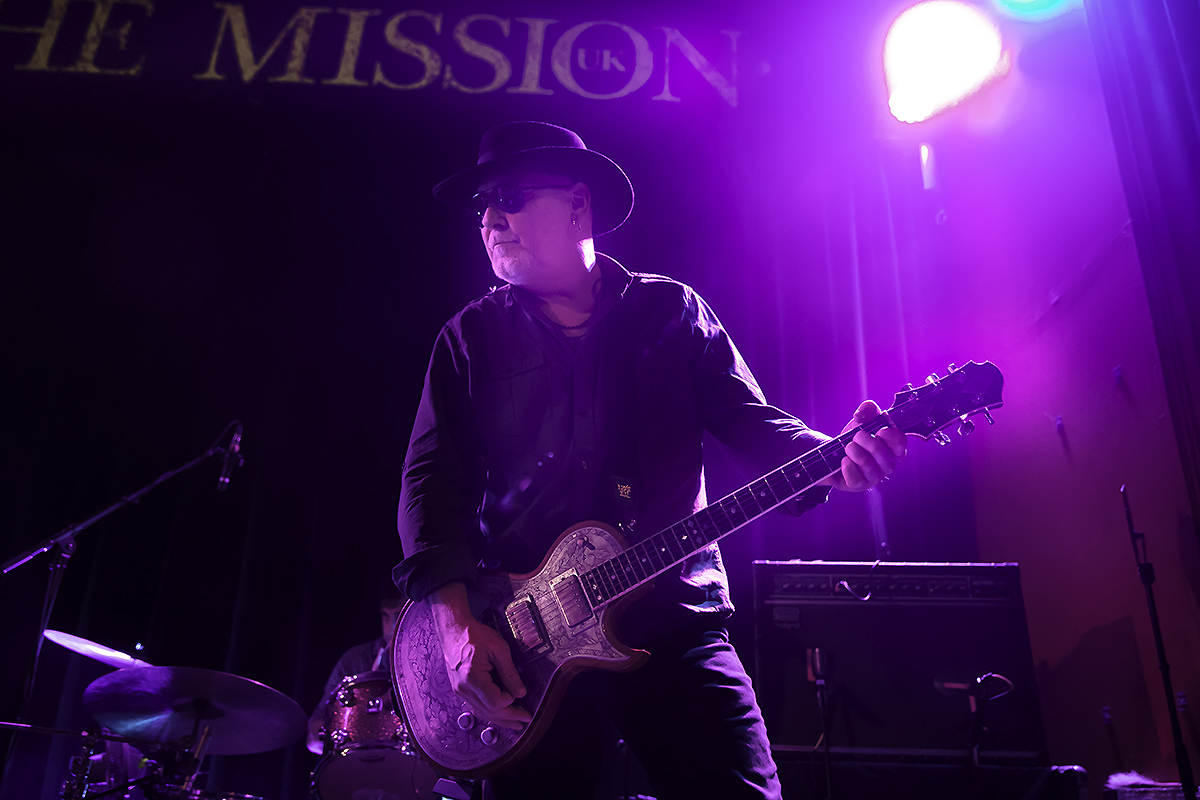 Something about The Mission that always set them apart from other bands with the "goth" label is that their compositions were always more sprawling and sweeping than something by Alien Sex Fiend or Bauhaus. Songs like the aforementioned "Beyond The Pale," "Deliverance," or "Tower Of Strength" (all of which were played by the band) feel just as much like mission statements (no pun intended) as they do songs. They're centered around huge, sweeping choruses with grand declarations that extend past the five-minute mark.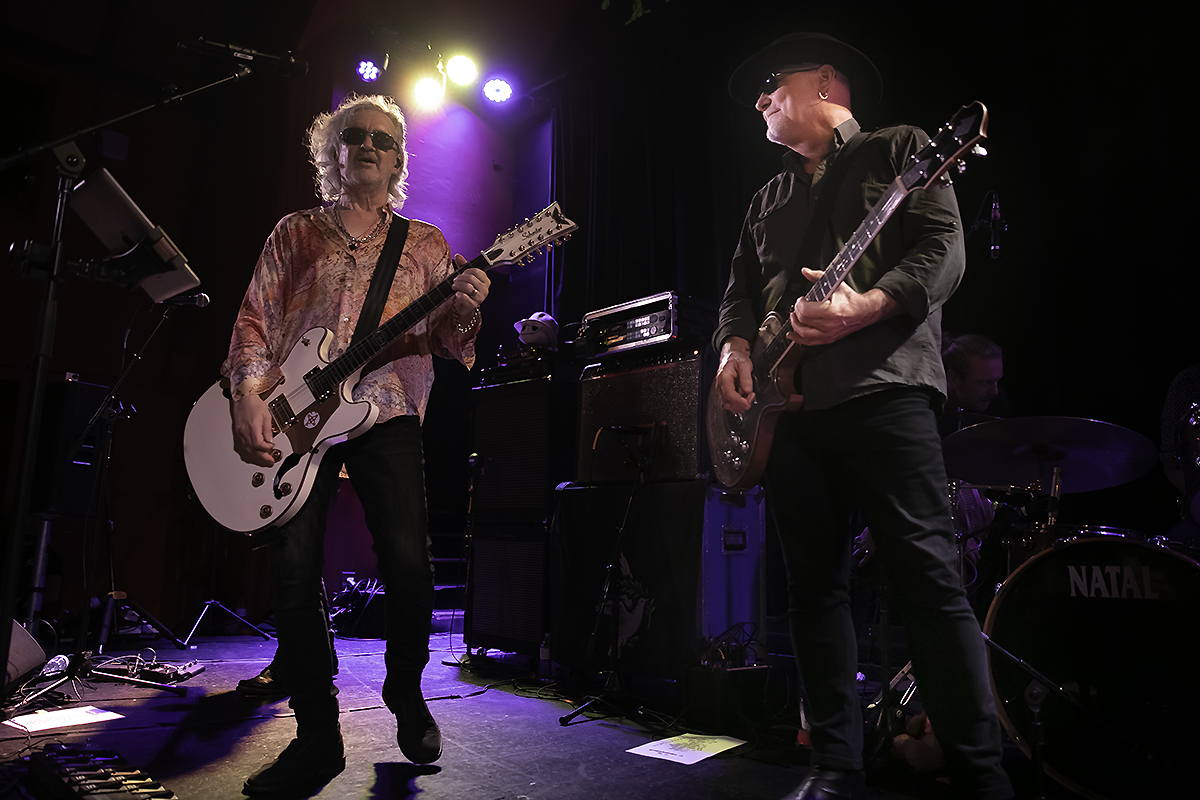 I'm not going to lie: going into this show, my knowledge of the band and their output was nothing compared to a lot of the people surrounding me throughout the evening. But I did leave the show with a feeling that this is a band that I need to dive into the discography of. Wayne commanded the crowd with his gorgeous signature Schechter 12-string guitar, making sure to extend his microphone into the crowd during "Deliverance" and sing directly at members of the audience, including one woman who seemingly spent the entirety of the show standing on someone's shoulders. You could tell how much The Mission meant to the audience and how much the audience meant to The Mission.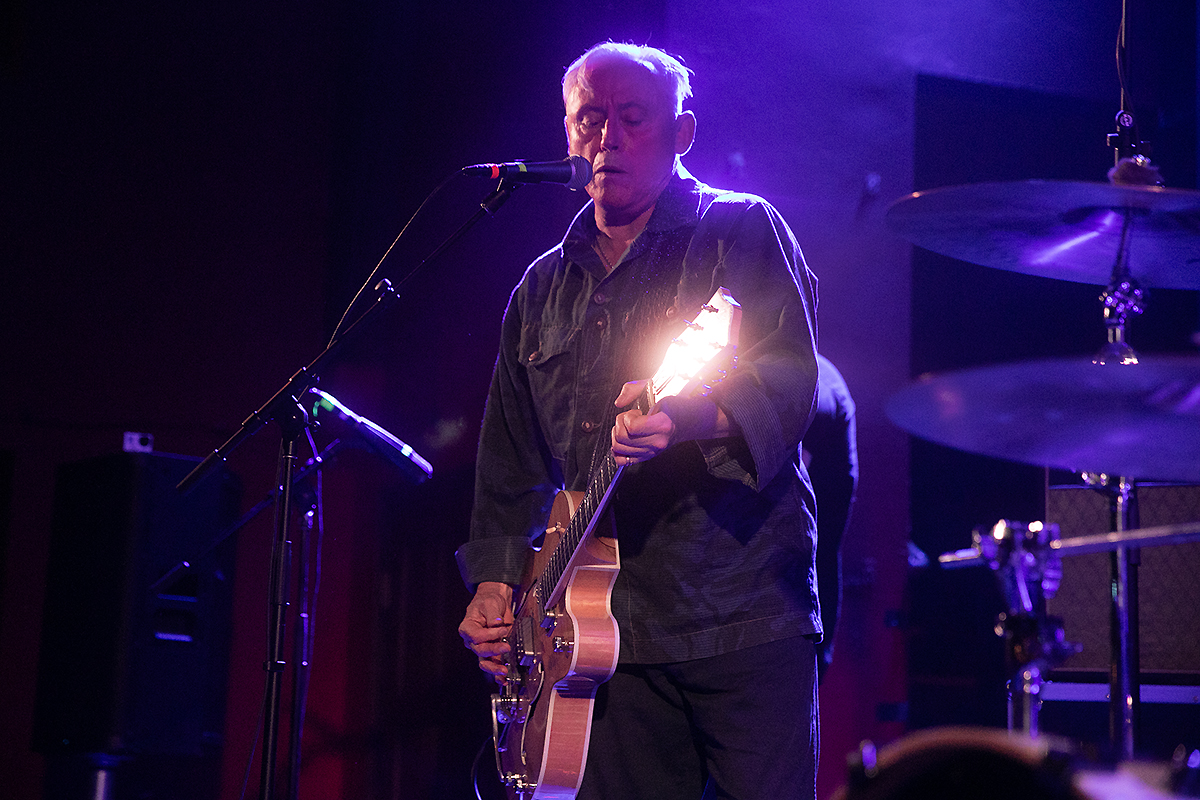 Opening the evening was Theatre Of Hate, a band best known for their blistering 1982 debut album Westworld, as well as the singles that the band put out around that time. Fronted by Kirk Brandon on vocals and guitar, and featuring Stan Stammers on bass and Mike Kelly on drums, the line-up is finalized by John "Boy" Lennard on saxophone. I seem to be one of the people who generally can't stand saxophone in post-punk music unless it's played by Daniel Ash or Pearl Thompson, but damn did Lennard kill it. The set was the fastest of the evening, with Stan Stammers being my main focal point. At one point the band during their set (which focused primarily on their early singles and Westworld), they played "Grapes Of Wrath" by Spear Of Destiny, another band that Brandon and Stammers were in together, which was a jaw-dropping surprise for me.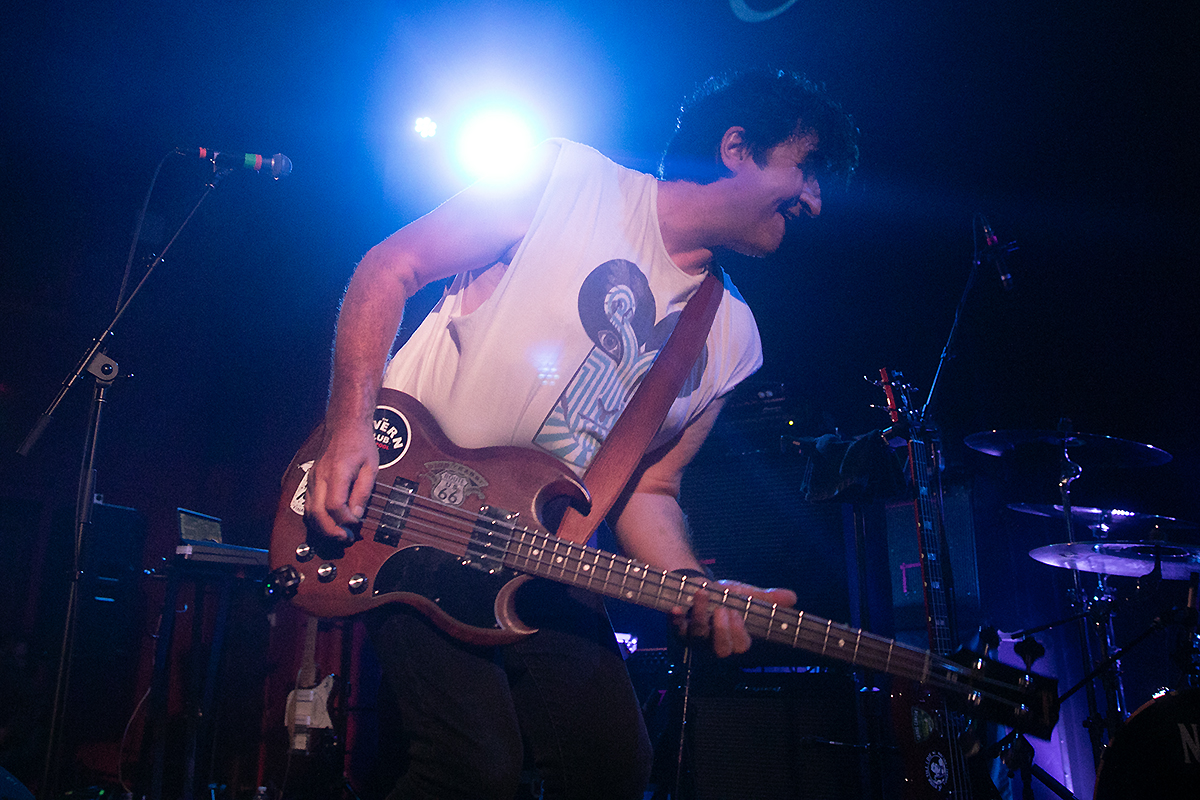 Playing second that evening was The Chameleons, a band fronted by Mark Burgess, a bassist whose reputation all but precedes him. Following various band tensions, Burgess has finally been joined onstage again by original guitarist Reg Smithies (who also designed all of the band's album covers), as well as guitarist Chris Oliver and drummer Stephen Rice. The Chameleons are a band that many of my closest friends are head over heels about, and while I did enjoy their set, I didn't personally see what all of the gushing is about. The songs are well-written and Burgess's basslines and Smithie's guitar parts and tones are definitely the highlights, but I couldn't help but feel that something was missing for me to truly connect with them the same way that so many others have.
Here's more photos of all three bands by Raymond Ahner: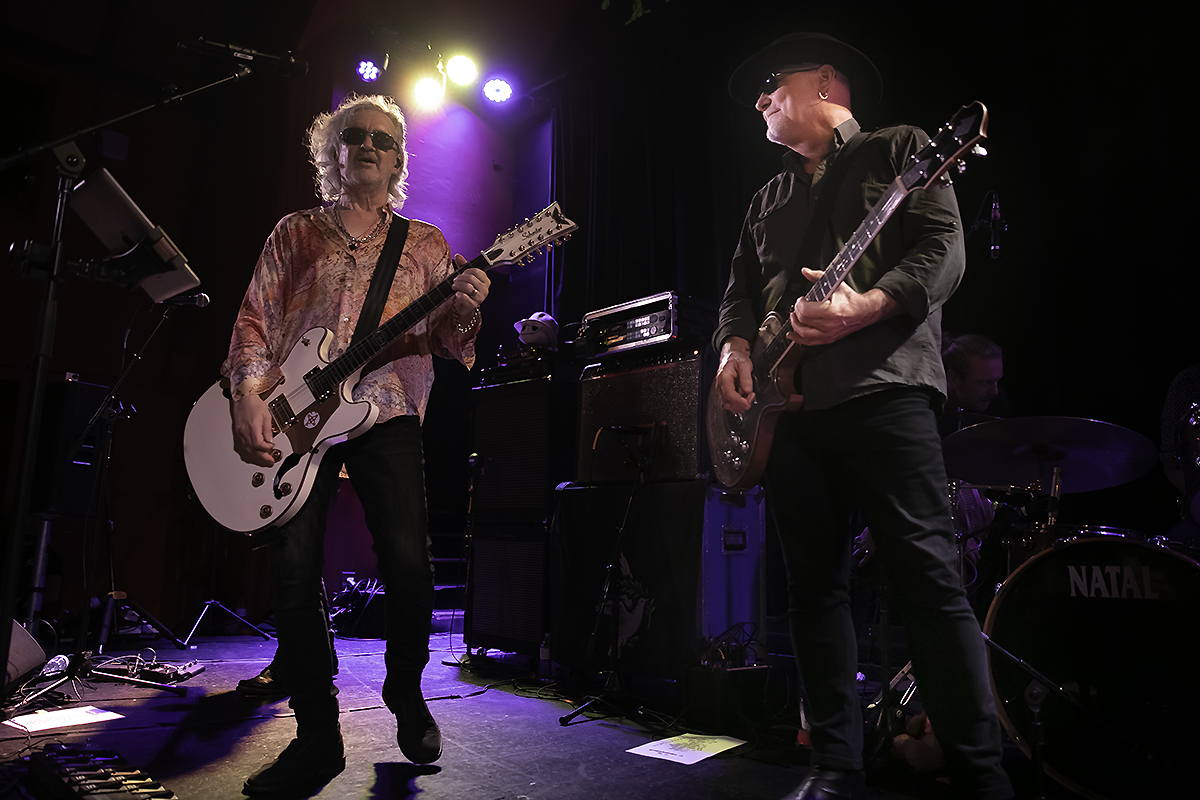 Links: