The Darkness
Regency Ballroom
March 16, 2022
All photos by Raymond Ahner
After the pandemic put the brakes on their 2020 world tour, Britain's The Darkness announced in late 2021 that they would finally be making it back across the pond. The band are currently in the midst of a 34-date US. tour, and recently pulled into the Regency Ballroom in San Francisco. And judging from the fans' reaction, it was about time.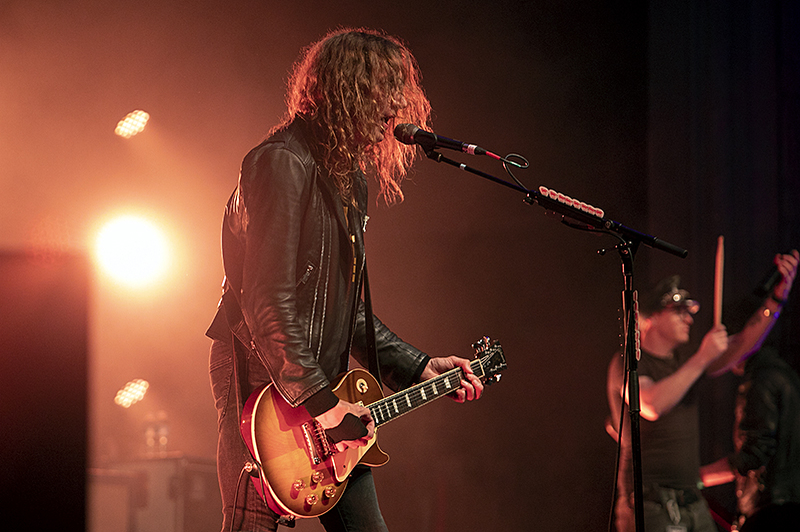 Led by vocalist/guitarist Justin Hawkins, the band wasted no time in kicking things into high gear. They opened with "Welcome Tae Glasgae," and from there the undeniable energy they put into every show rubbed off on the crowd, many of whom were holding bouquets of flowers to try and give to the enigmatic frontman. "One Way Ticket" was up next, complete with bassist Frankie Poullain on the cowbell.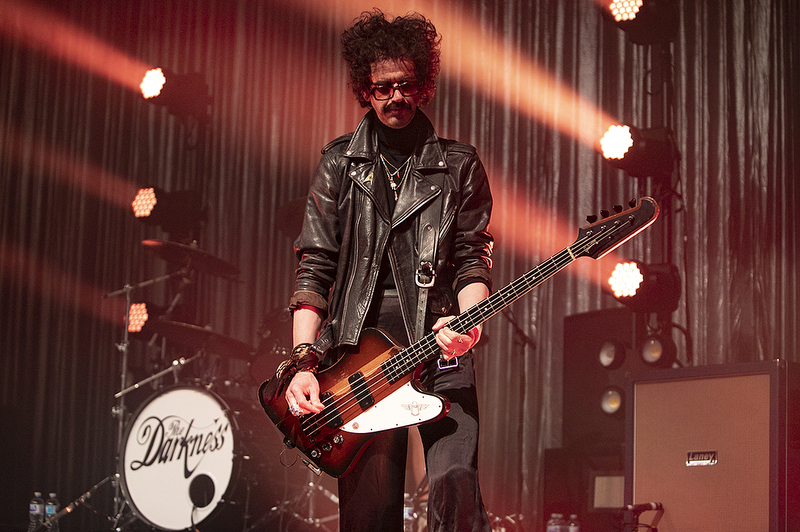 The Darkness tore their way through a 15-song setlist, highlighted by  "Japanese Prisoner of Love," "Love is Only a Feeling,"  "Heart Explodes," and "Get Your Hands Off My Woman." They then left the stage, but it was quite clear that they were not done quite yet. There was still one song that their fans needed to hear, and the band did not disappoint, returning to the stage for a rowdy version "I Believe in a Thing Called Love."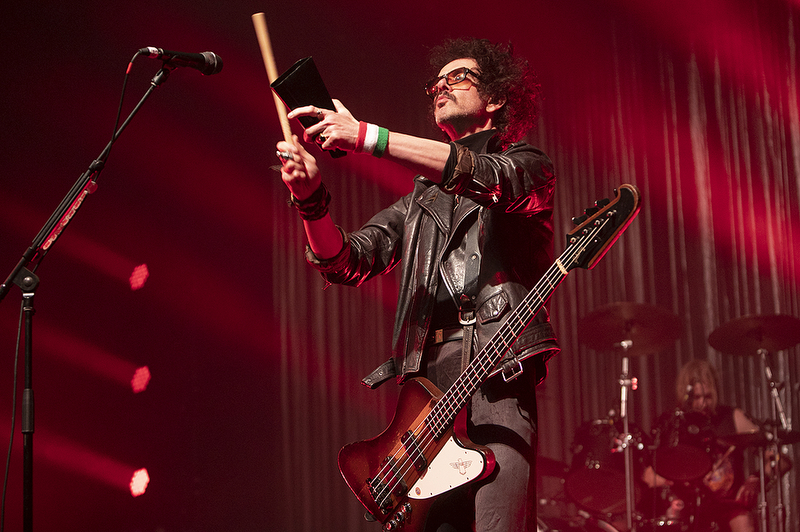 When it was all said and done, The Darkness only confirmed what everyone else has already known, and that is that they are not quite done yet.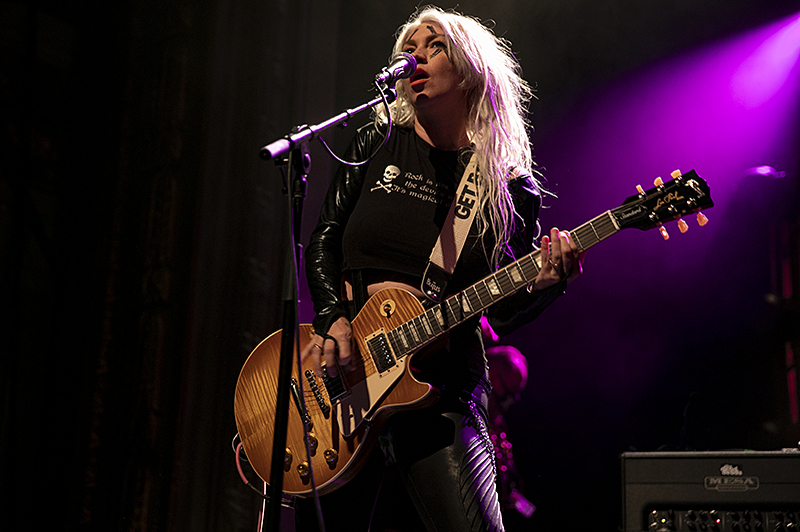 Supporting The Darkness on this tour are The Dead Deads, an all female trio from Nashville. With a sound that is one part The Pixies, and one part Weezer (with a touch of Led Zeppelin thrown in) they are the perfect band to prime the crowd for the headliners.
Here's a slideshow with more photos of both bands by Raymond Ahner:







Links: