Bauhaus
The Masonic
May 22, 2022
All photos by Raymond Ahner (IG – raymond_ahner)
After announcing their first tour in over 16 years earlier this spring, post-punk icons Bauhaus finally hit the road, and after a smashingly successful appearance at the Cruel World Festival, as well as a tour opening show in Portland, the band finally returned to San Francisco, playing two nights at the Masonic Auditorium. SF Sonic was on hand for night one, where they put on a spectacular performance, digging deep into their back-catalogue of songs, while keeping their fans 110 percent engaged for the entire evening.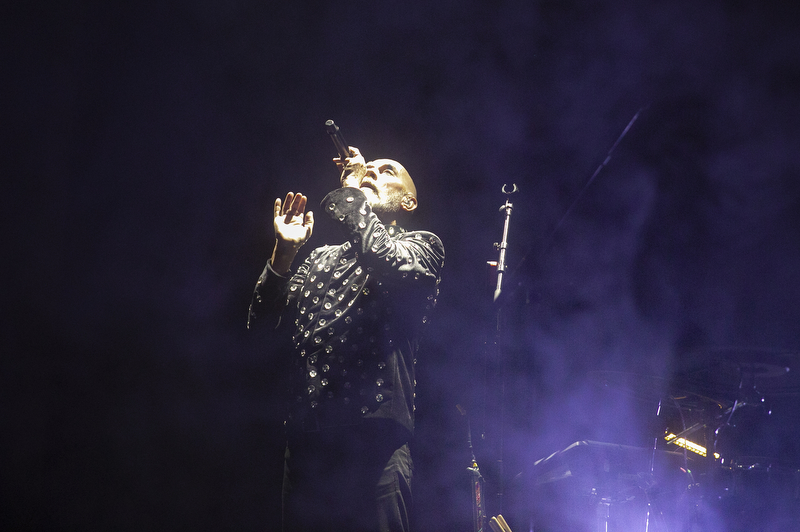 Opening their 1hr and 15 minute set with "Rose Garden Funeral of Sores," it was quite apparent that Bauhaus hasn't lost a step since they last toured.  Frontman Peter Murphy commanded the stage as he played off of the energy of the fans in the front row. Guitarist Daniel Ash, with both his signature death rock guitar tone and his swagger still intact, roamed the stage interacting with his band members while not missing a single note. The band tore through "Double Dare" and "In the Flat Field" with the surgically precise rhythm section of David J. on bass and Kevin Haskins on drums keeping the songs sounding as sonically huge as they did when they were first recorded.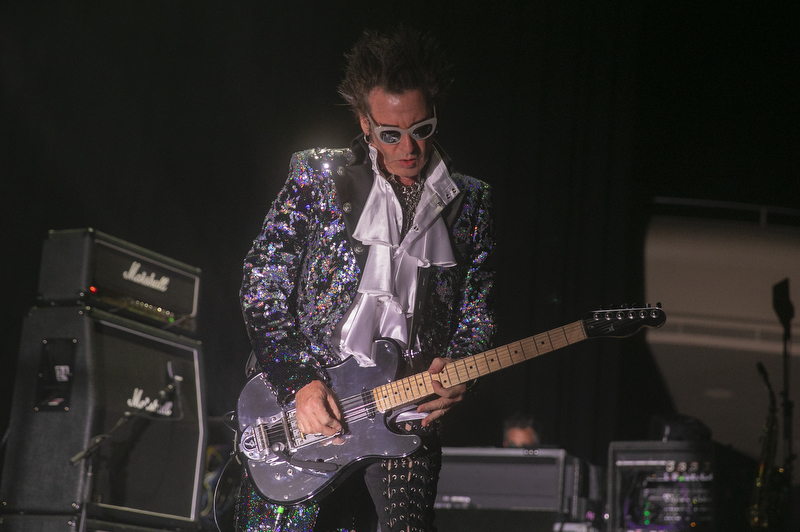 As good as Bauhaus were as a whole, it was Peter Murphy who brought everything together. With his almost over the top Shakespearean like movements, his body language told the story of the song just as much as the lyrics, leaving it almost unnecessary to address the near sold out crowd between songs.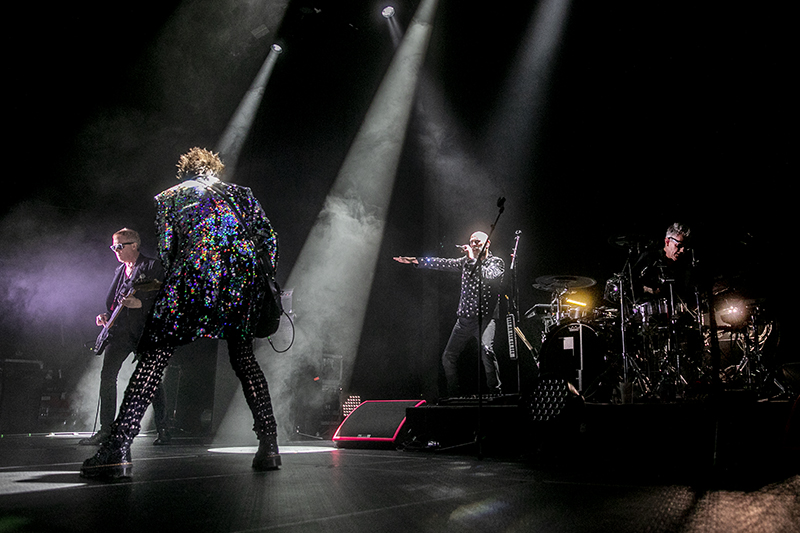 Highlights from the band's set included, "She's In Parties," "Kick in the Eye," and, of course, the gothic anthem "Bela Lugosi's Dead." Bauhaus wrapped up their set with "Dark Entries," with Ash's razor sharp opening riff giving the song even more of a kick.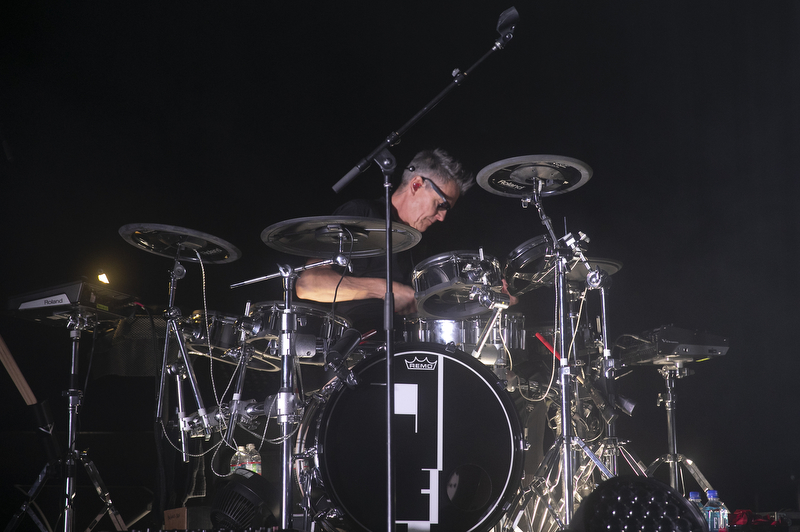 After a brief break, the band returned to the stage for the one-two- punch of "Sister Midnight," (Iggy Pop) "Telegram Sam," (T.Rex,) and "Ziggy Stardust." (David Bowie) It was the perfect way to end a perfect evening, and undoubtedly left their fans wanting more, which we will hopefully get in the not so distant future.
Here's a slideshow with more photos of Bauhaus by Raymond Ahner: