Melvins
The Cornerstone, Berkeley
September 8, 2019
Photos by Raymond Ahner
The Melvins kicked off a huge ten-week, fifty-plus show tour earlier this month, and recently stopped off at Cornerstone Craft Beer and Live Music in Berkeley, for a show that sold out months in advance. With tour-mates Redd Kross supporting them, the evening proved to be well worth the wait.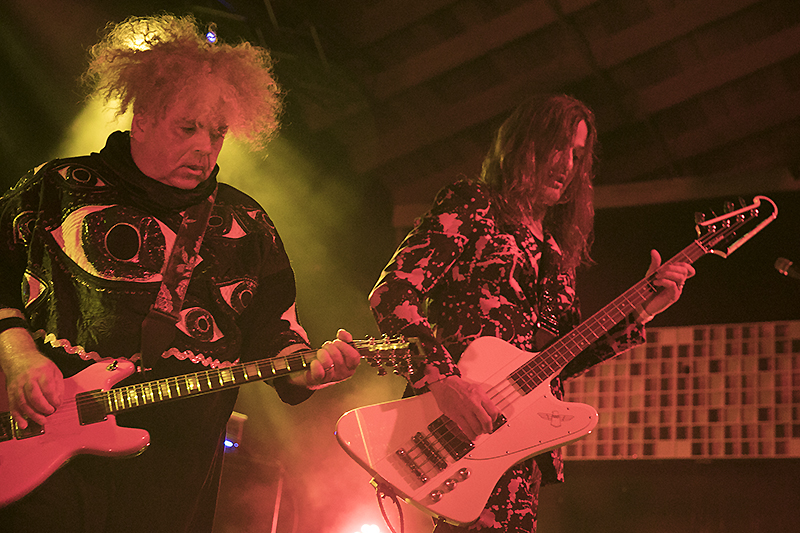 With bassist Steve McDonald back in the line-up and performing as a three-piece, the Melvins kicked off their set with "Seasame Street Meat," from the Hold It In record, which ironically was recorded with Butthole Surfers bassist Jeff Pinkus, who is also a seminal member of the band's ever-rotating and evolving line-up, having last played live with the band while they were supporting The Raconteurs for a few dates earlier this summer. McDonald and drummer Dale Crover are pulling double duty on this tour and are each playing with Redd Kross as well.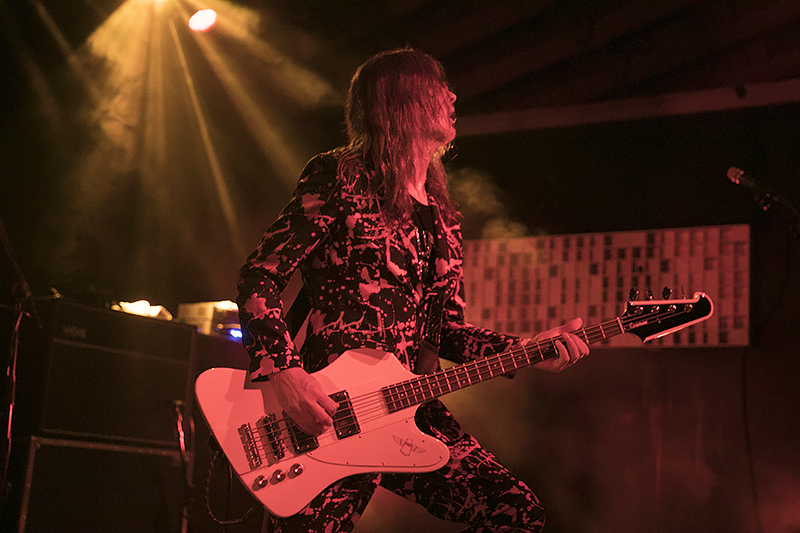 Letting the music do the talking, the band steamrolled their way through a sixty-five-minute, eighteen-song setlist that spanned their entire career. Just as their set wound down with an epic version of "With Teeth," they welcomed back Redd Kross members Jeff McDonald and Jason Shapiro for a cover of Red Kross' "Standing in Front of Poseur," and a ripping version of KISS' "Duece."
Having just released their seventh studio record Beyond the Door earlier this Summer, Redd Kross delivered a high energy set of their own, highlighted by "Beyond the Door," "Switchblade Sister," and the second song from the new release, "Fighting," which Steve McDonald introduced with a spin on the classic Robin Zander line "This Next One Is The First Song On Our New Album." With the ever driving guitar of Jason Shapiro and sync of brothers  Jeff and Steve, it's a no brainer for them to share the bill with the Melvins.
Here's a slideshow with more photos of the Melvins and Redd Kross by Raymond Ahner:
Find out more about The Melvins here.
Check out Redd Kross on their website.