Regina Spektor
The Warfield
March 5, 2023
Photos by Ashleigh Castro
Opening with the acapella "Ain't No Cover," which was recorded for her Live at the Bull Moose EP, Regina Spektor patted her microphone with two of her finger tips while she crooned, her singing lead to scat style which accentuated highlight words within the lyrics. She looked elegant in a colorful flowing dress with tapered sleeves, and Spektor eventually shared that the vivid outfit was "borrowed like all nice things." Whether borrowed or not Spektor wore the dress like it was made for her.
Spektor walked toward the piano as the crowd cheered in encouragement. She got comfortable next to her hot tea for the next song, "Folding Chair," an energetic and lighthearted tune narrating contemplation on the beach. Spektor even animates the song with dolphin vocal tones and concludes the melody with a sweet "I love you." Her voice is so unique to her, and the audience loves to hear her sing, especially repeating those "I love yous" in such an adorable way.
Love is a feeling one gets when listening to Spektor's music. When focused intently on her music, it's powerful enough to bring tears to listeners eyes as they hear the detailed poetic lyrics overlaying cascading moody keys.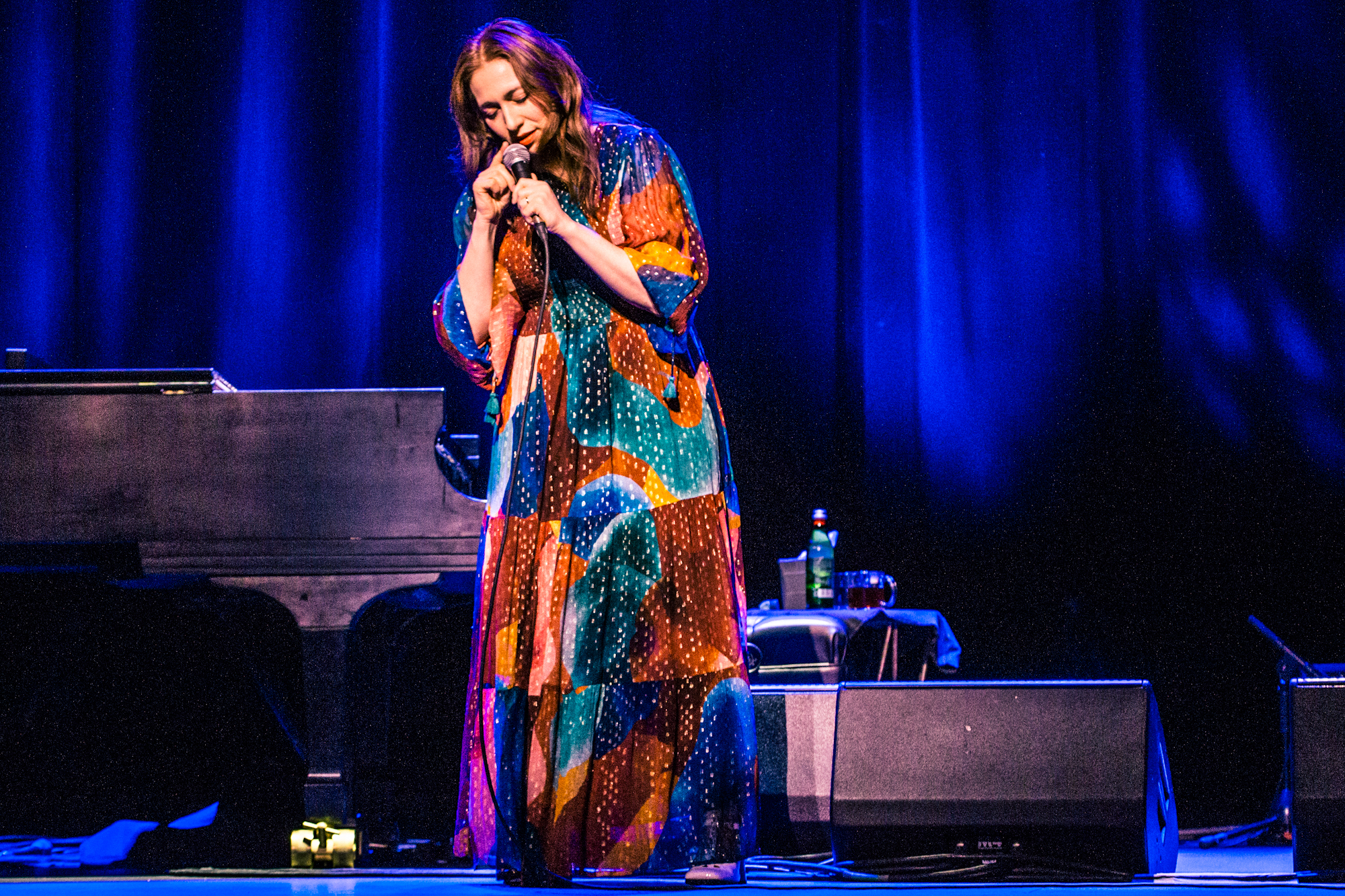 Spektor can use most anything as an instrument, demonstrated in songs such as "Poor Little Rich Boy," in which she uses a wooden chair that she hits with a stick. She has a candid sense of humor making fun of herself for writing such complex lyrics that are a challenge to remember, though her talent of retaining her detailed stories while playing a multitude of instruments never ceases to amaze.
She made a smooth transition into the song "Ballad of a Politician" by segueing from "Poor Little Rich Boy," stating that "Politics are where the poor little rich boys go!"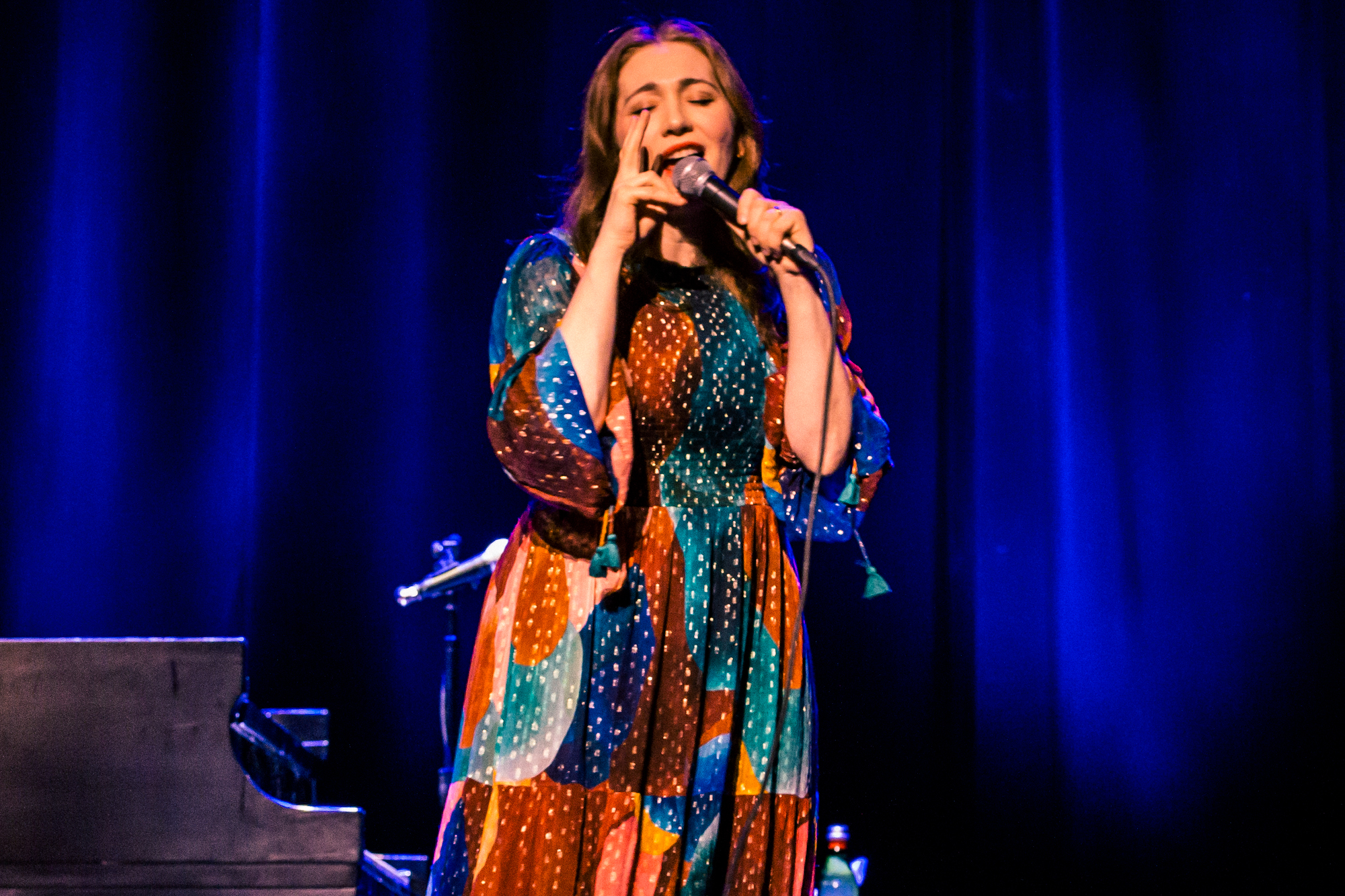 This led to her playing the song "Après Moi," which earned Spektor a standing ovation after she dedicated the song to the people of Ukraine. "Après Moi" translates to "After Me" in English. This is one of her most powerful songs, invoking the energy of a torrential flood as her fingers rush up and down the keyboard with her eyes closed. Concluding the song the Russian-born musician recites lyrics in Russian from a poem by Boris Pasternak; there are various translations though this is the most common – "February. Get ink, shed tears/ Write of it, sob your heart out, sing/While torrential slush that roars/Burns in the blackness of the spring."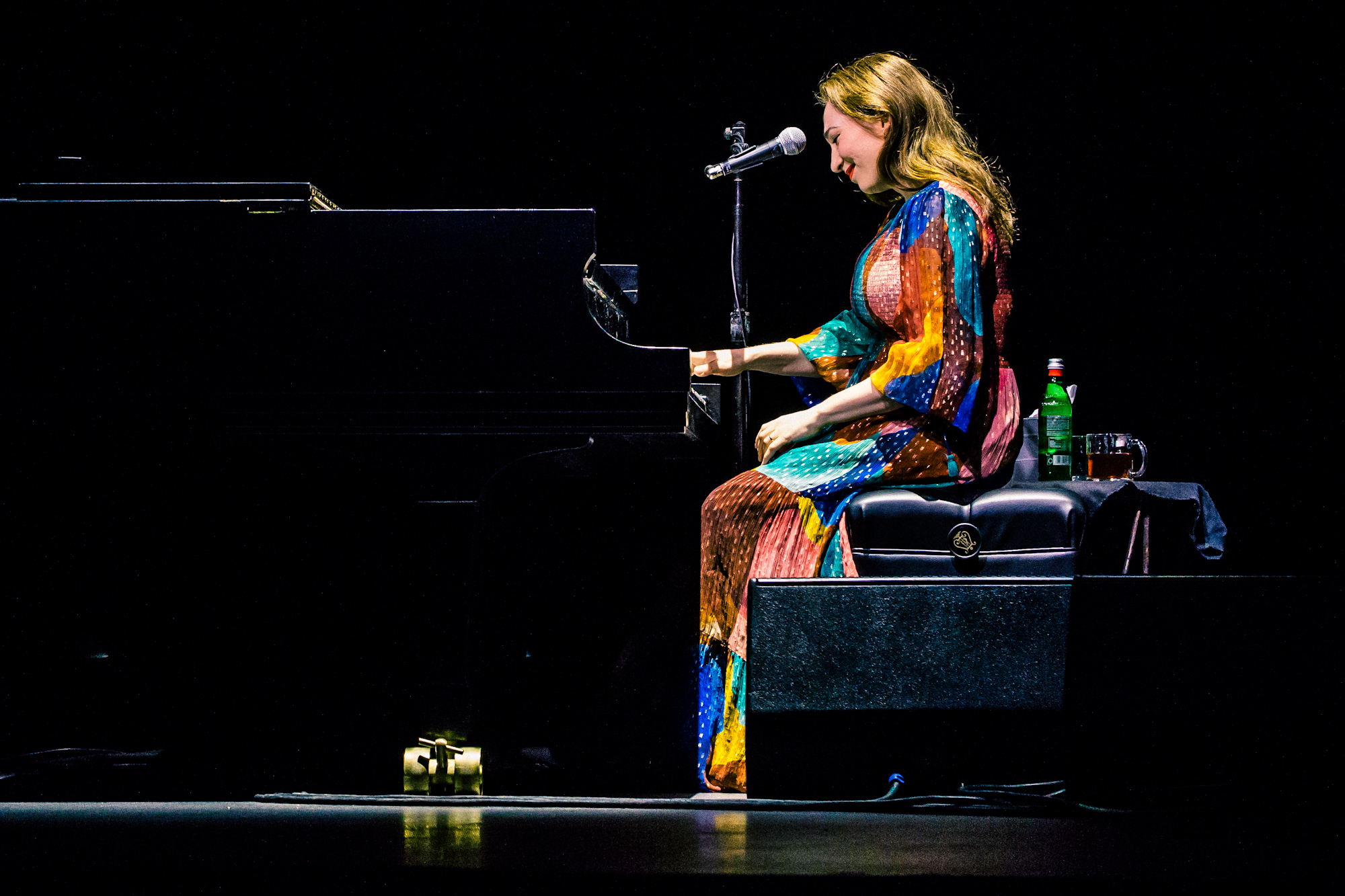 During this tour, Spektor offers a commemorative t-shirt that serves to raise money for Ukraine. All of the proceeds of the Loveology Charity T-Shirt go back to Ukraine TrustChain.