Aterciopelados and Los Amigos Invisibles
UC Theatre, Berkeley
April 27, 2019
Photos by Paul Piazza
On a recent spring Saturday night, a pair of legendary Latin music groups appeared at the UC Theatre in Berkeley. Aterciopelados of Columbia and Los Amigos Invisibles of Venezuela shared a double-bill that drew a packed house of adoring Latin music fans to the beautiful room on University Ave.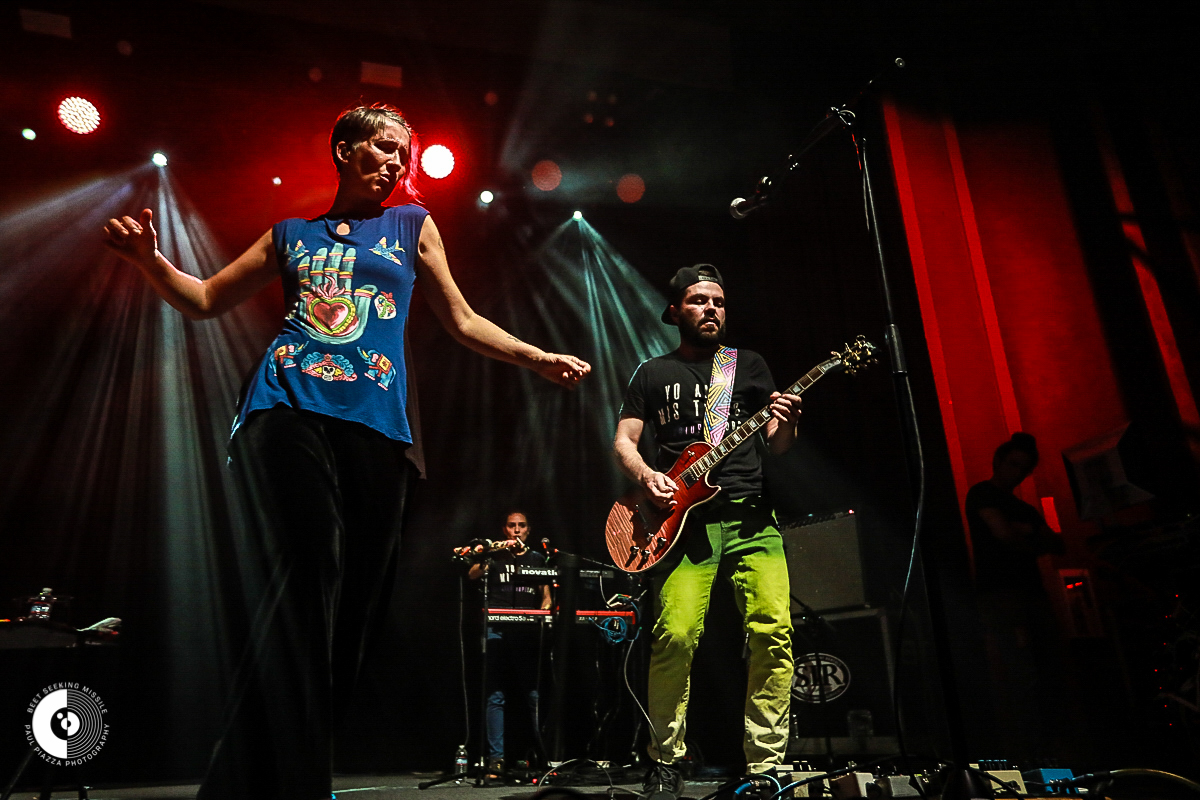 Aterciopelados were one of the first bands from Columbia to gain international notice and are considered pioneers in the development of Latin alternative music. They fuse rock with a variety of Columbian and Latin American sounds and it's all distilled in the masterful creativity of the band's founders and leaders, vocalist/guitarist Andrea Echeverri and bassist Hector Buitrago. The pair began collaborating in 1992 and have won four Latin Grammys, including most recently for 2018's Claroscura, which won Best Alternative Music album.
The band's name means "The Velvety Ones" in English. And Indeed, Echeverri's vocals and the band's rhythms can be smooth, but the thematic content is often charged with socially pointed messages. The group have taken on a number of issues in their native land, ranging from women's rights, to clean water and the displacement of native peoples. Their 2008 album Rio thematically addressed the issue of access to water being a fundamental right for all Columbians. It's a powerful album.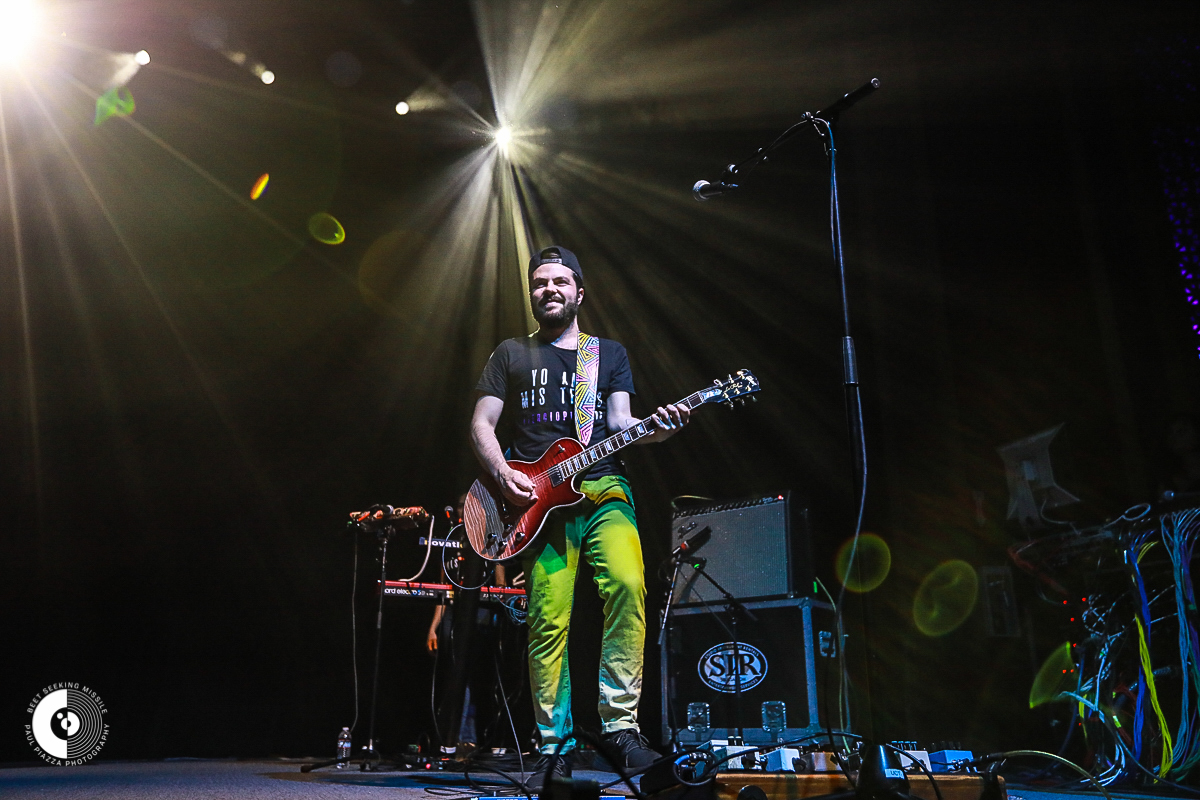 On this night, the band were in excellent form, with Echeverri leading the charge with a high energy presence that had her working the stage masterfully while at times playing unique instruments, like a colorfully painted maraca in the shape of a uterus. To say she is a dynamic performance artist, who is also a badass frontwoman, is an understatement.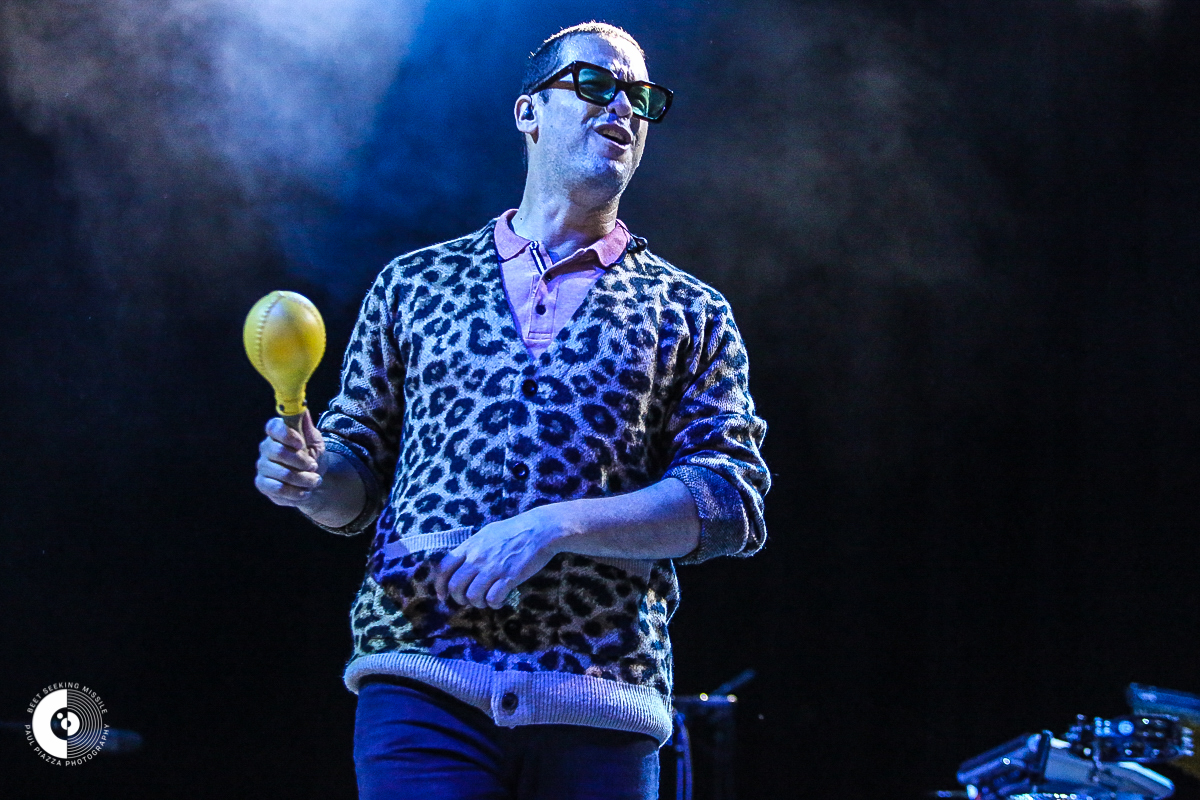 Los Amigos Invisibles are an Argentinian band that blends funk, acid jazz and disco with Latin rhythms. The band puts on an explosive and dynamic show. They were signed by David Byrne to his Luaka Bop Records label in 1995. This collaboration lasted for four albums and garnered a couple of Latin Grammy nominations.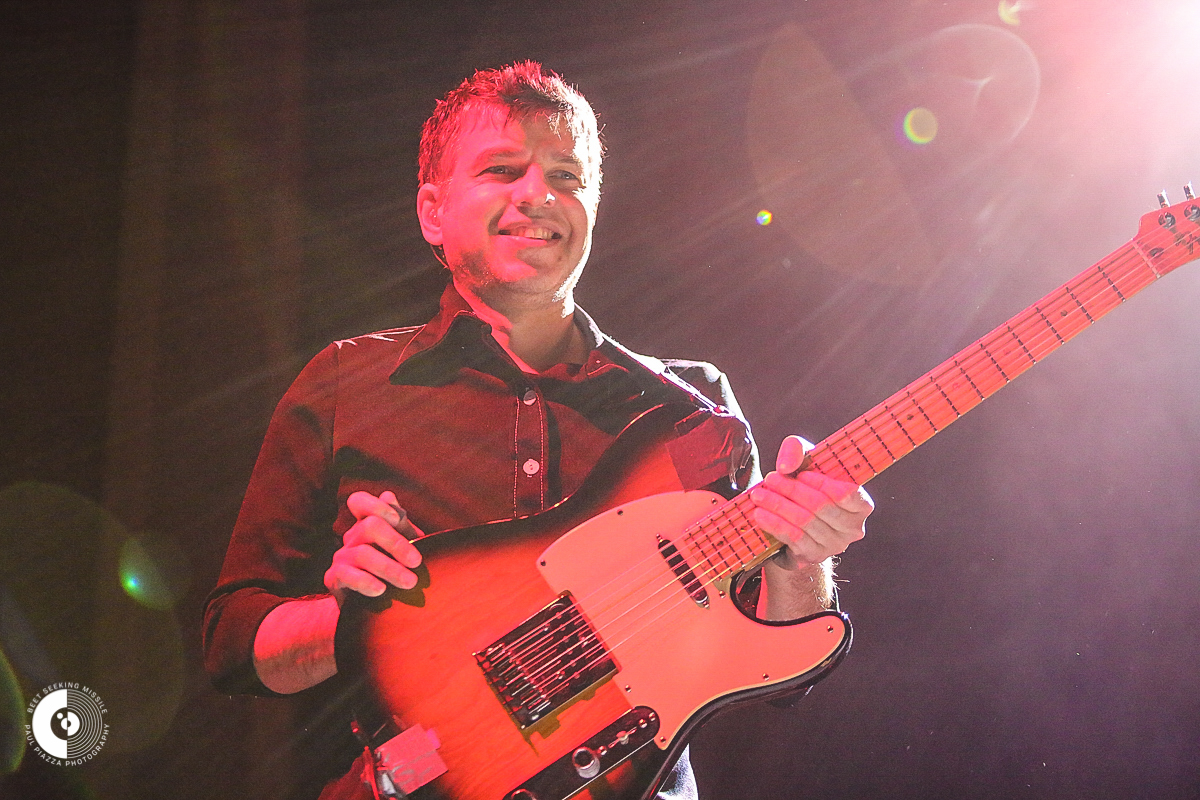 After ending their contract with Luaka Bop, the band started their own record label called Gozadero Records. The band won a Latin Grammy for their album Commercial in 2009 and then followed that up with an album called Not So Commercial in 2011. Most recently, they released an album in 2017 called El Paradise. They are masters at blending genres and making the listener guess at their next move.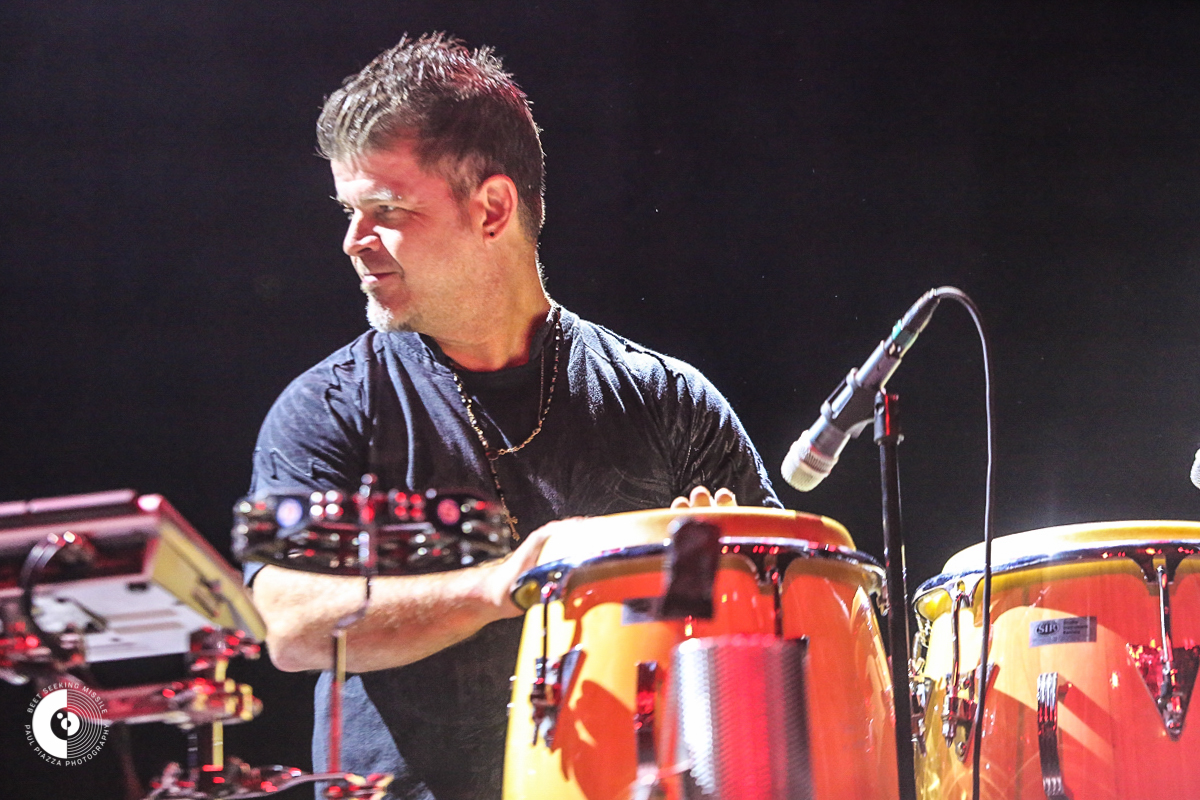 The band kept frenetic tempos with frontman Julio Briceno (aka Chilius) and bassist Jose Rafael Torres (aka Catire) inciting the crowd from the front of the stage with percussionist Mauricio Arcas (aka Maurimix) accenting things heavily from the back. Their set was solid and lively but also somewhat marred by an over exuberant lighting technician who kept strobe flashing the audience throughout their performance, which was an unnecessary and rather painfully distracting distortion. Echevveri came out and joined the band for a song near the end of their set, which naturally caused the energy in the room to max out.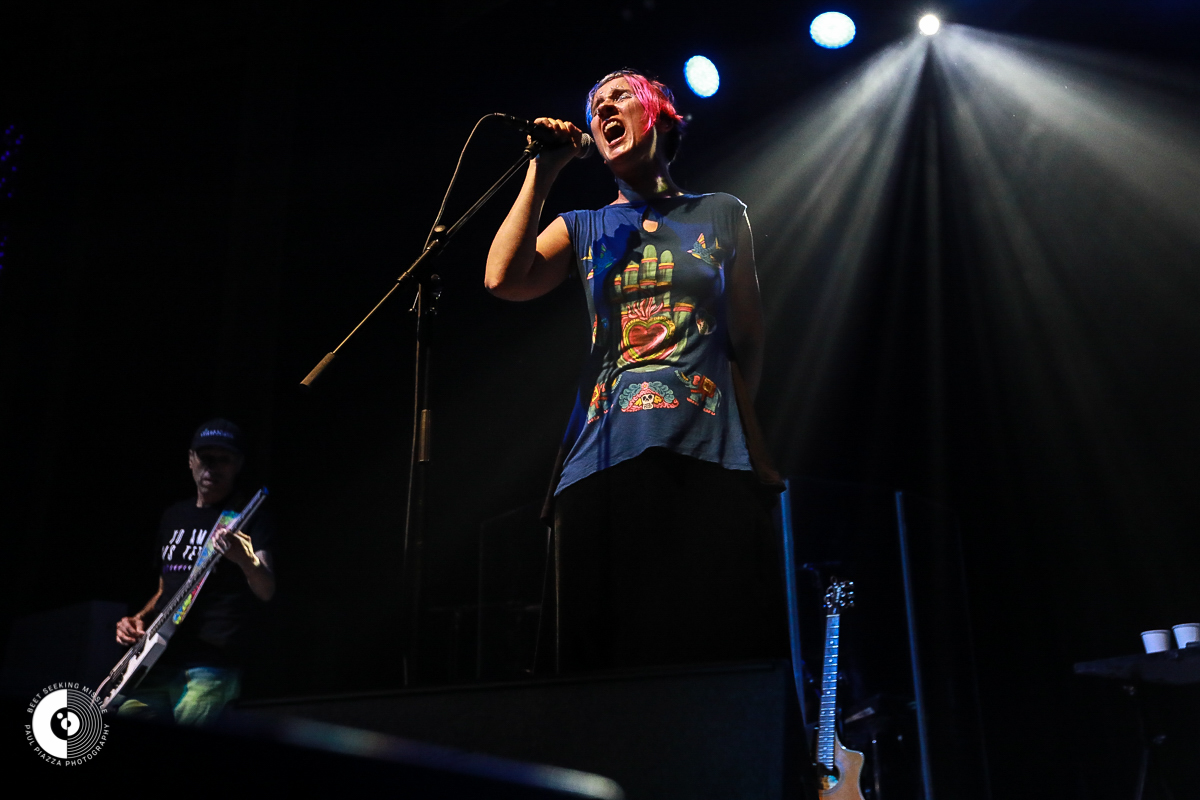 Both bands continue to be at the forefront of creativity and have a worldwide following that continues to expand as they tour in the United States. Both of their very deep catalogs of music are well worth checking out.
Find out more about Aterciopelados on their website.
Check out Los Amigos Invisibles here.