Howard Jones and Midge Ure
Bimbo's 365 Club
June 22, 2022
Photos by Tyler King
When I pulled up to Bimbo's 365 Club in San Francisco on the evening of June 22, the line was stretching around the block. For anyone who may have been passing by on the street, you may have thought that the massive line to get into the venue was for a modern act, but I knew exactly who I was going to see: synth pop and new wave heavyweight Howard Jones. I last saw him in the summer of 2019, and I was eager to see him once more. I remembered his live show having a feeling of energy and consummate musicianship that I was eager to relive.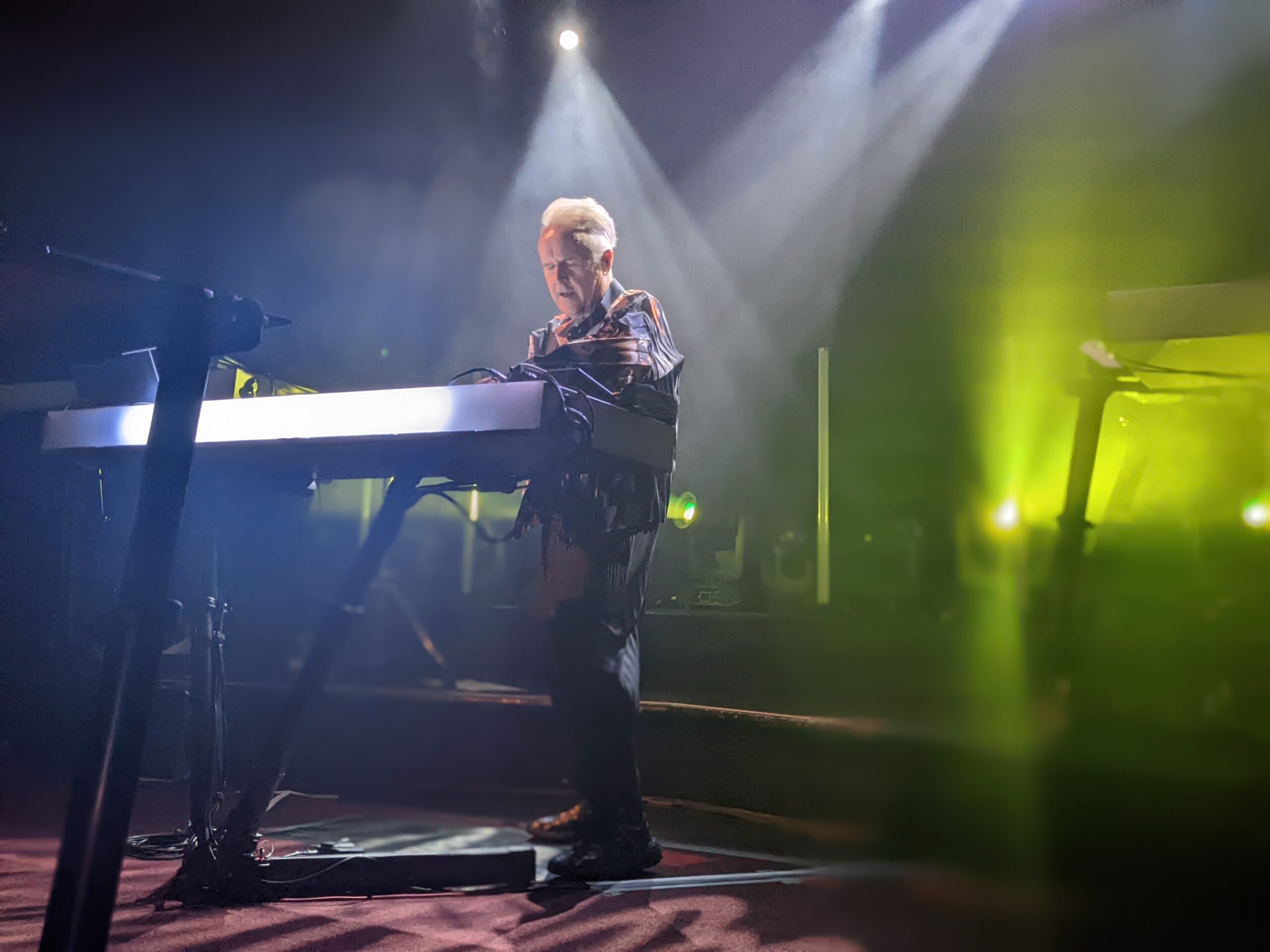 Howard eventually took the stage with his band, comprised of frequent collaborator Robbie Bronnimann on keyboards, Robin Boult on guitar, Nick Beggs on bass, and Dan Burton on keyboards and electronic percussion. The band almost immediately launched into an incredibly energetic version of "Pearl In The Shell" from his debut album Human's Lib, with Howard running onstage to a massive round of applause before picking up a keytar to join in. The first four songs from the set were from his debut, with everyone onstage keeping the energy up, each song building up on the momentum from the one before it.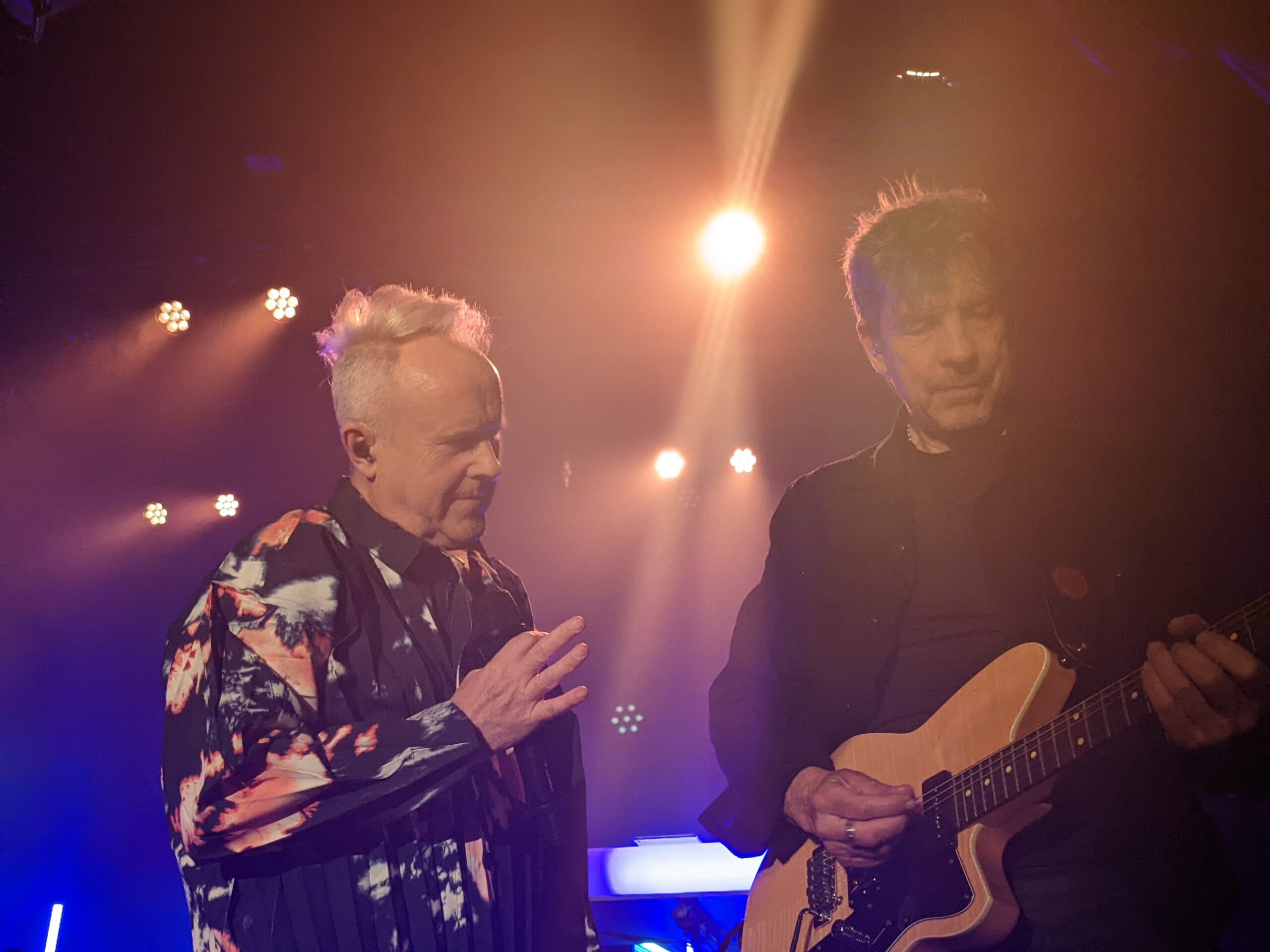 Closing out the first section of the performance was "The One To Love You," the opening track on Howard's most recent album, 2019's Transform. If you were a casual fan and had no idea about the nearly forty years of time that had passed between this song and the one before it, you probably wouldn't have known of it: Howard's music is such that, despite his biggest hits coming from an era that's known for it's "dated sound," his music truly has a sense of timelessness to it. I feel that the reasoning for it is that at the heart of every song of his is just that: the song. Sure, he was utilizing at-the-time cutting edge technology, but it always felt like the song came first, and any synth wizardry or gadgetry on them was a secondary thought.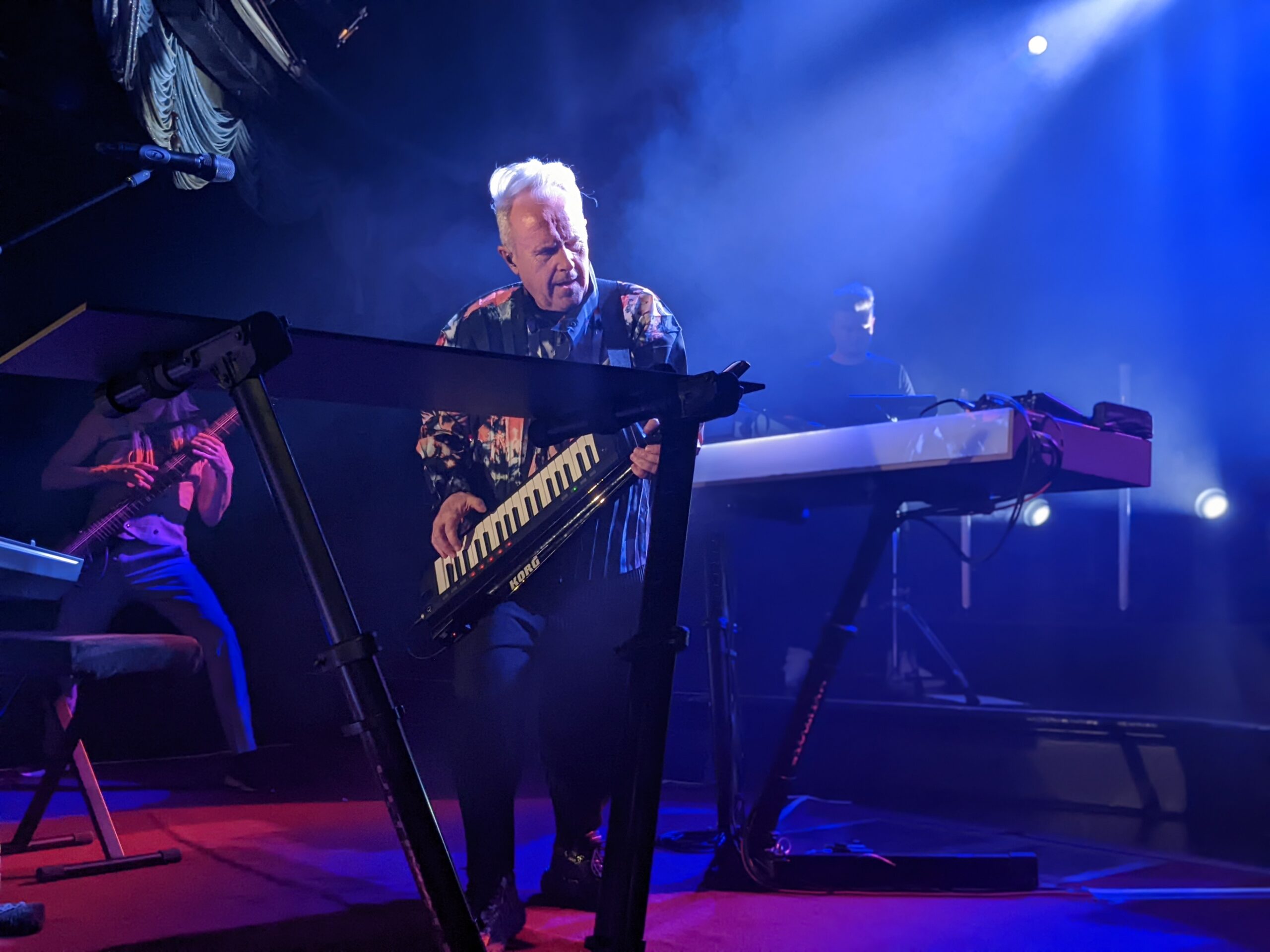 Driving that point home was the next section of the set, where Howard sat at the large stationary keyboard at the front of the stage while Robin strapped on a 12-string acoustic guitar and Nick strapping on a Fender precision bass. The trio played three songs in this stripped-down trio, a line-up that has toured worldwide as an acoustic trio. The first song in this set was "Life In One Day," which found the audience nearly screaming back the lyrics of the song to the men onstage, Howard being visibly taken aback, his voice being drowned out at multiple points by the audience. He made sure once the song was done to tell the crowd how much he appreciated them, and thanking them for helping to keep him on the road after all of these years. It was a truly touching moment.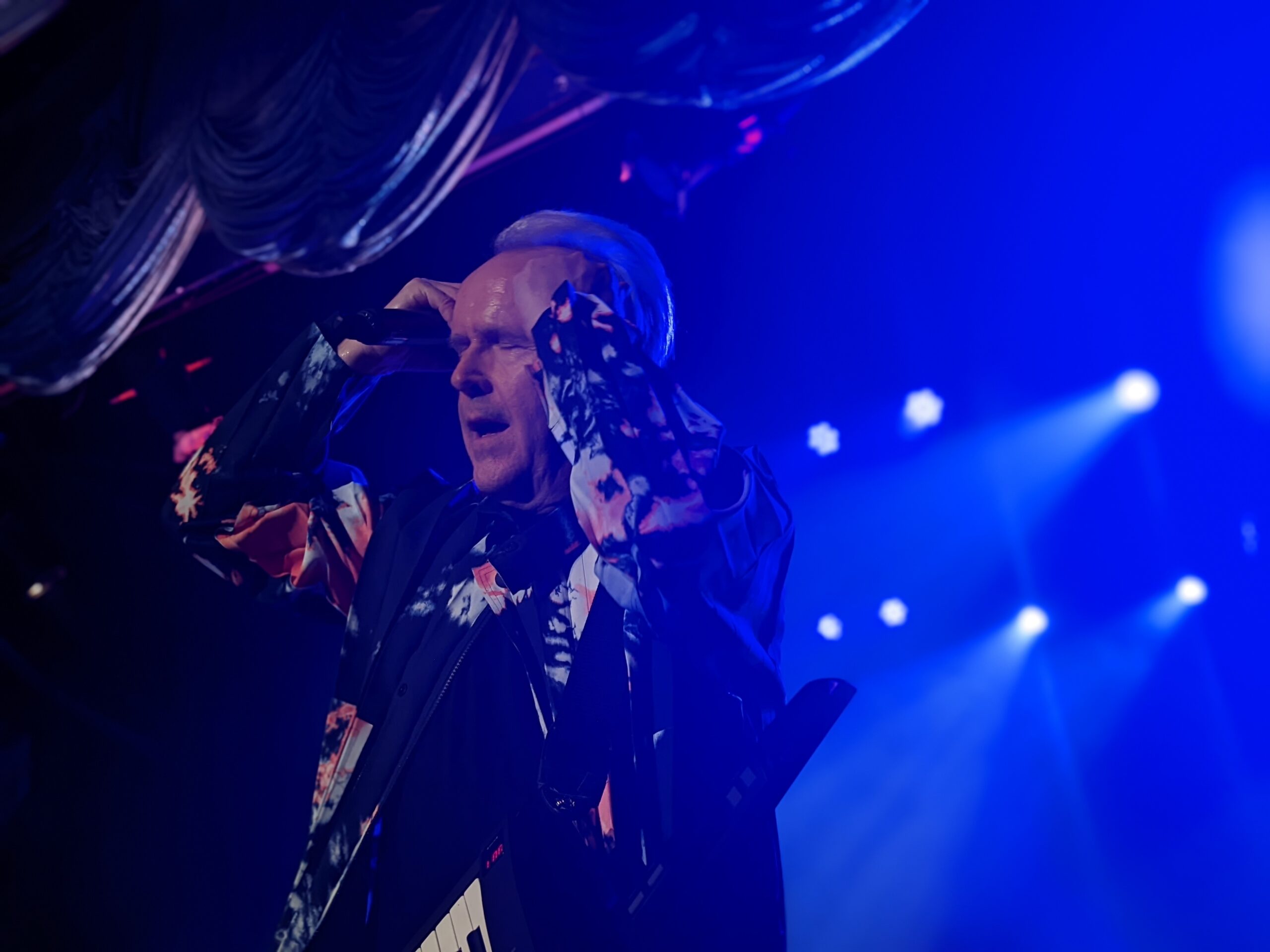 The biggest blind side of the set came for the next song, when Howard introduced Nick as having been a bassist for the band Kajagoogoo. Immediately I knew why I had had a sneaking suspicion that I had seen him before! Howard said that this was the first night of the tour with Nick on the lineup, as had contracted COVID shortly before the tour, and he said they were going to play a song by Nick's previous band. Soon Howard, Nick, and Robin were performing "Too Shy" by Kajagoogoo, and I have to admit that Howard's voice fit the song perfectly (watch out Limahl!).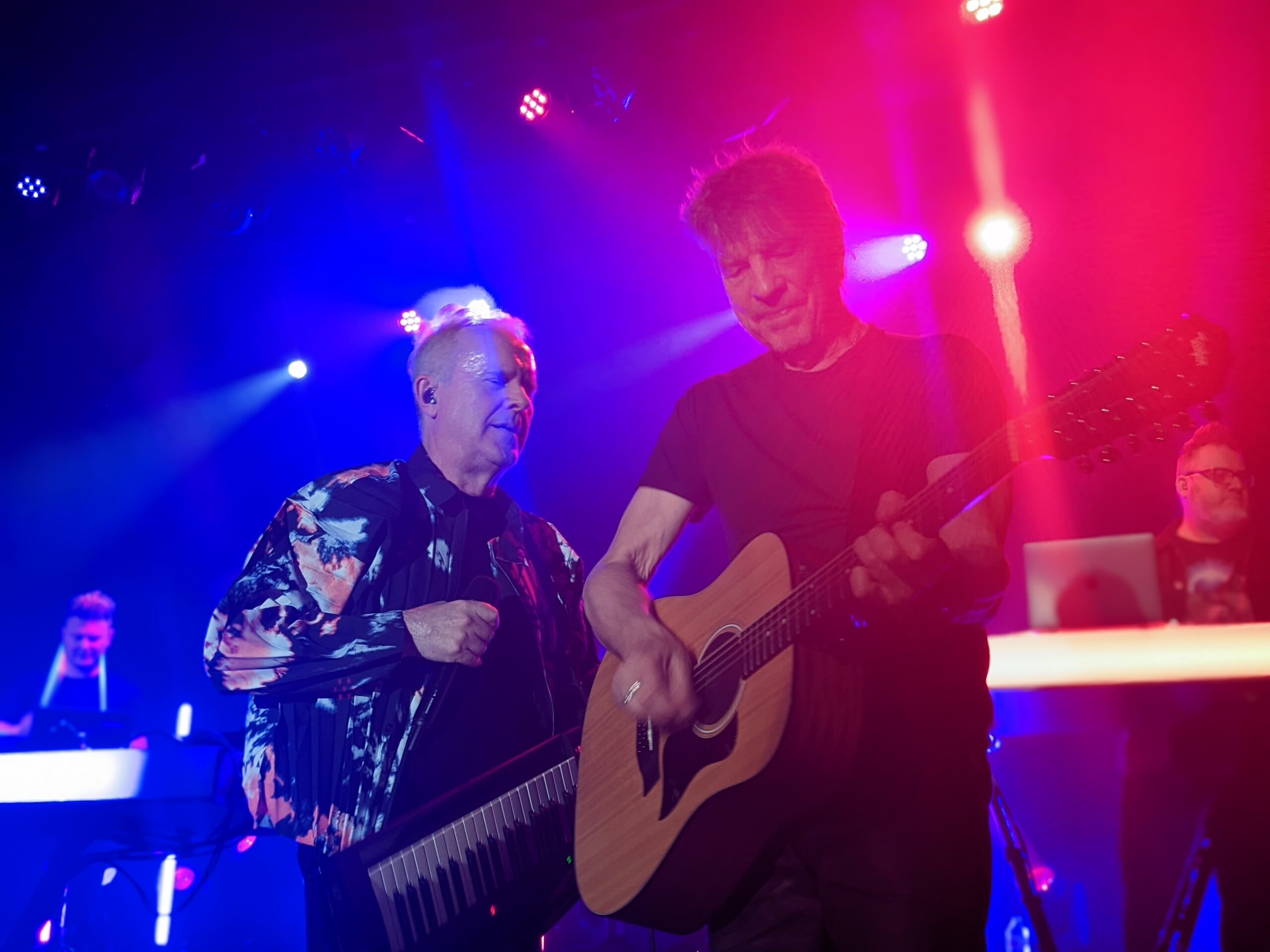 Soon the rest of the band came onstage to continue on the show. A few more songs in, Howard introduced a new song from his upcoming album Dialogue, titled "Celebrate It Together," stating that during lockdown he had written the music, but was afraid of writing the lyrics out of fear that they would turn out too "doom and gloom." The audience laughed, before Howard quickly stated, "Not that there's anything wrong with doom and gloom. There's a time and space for that. I just don't occupy that space." And honestly, truer words have never been said. Howard Jones's lyrics are generally full of optimism, and about seeing things from different perspectives. Even when he writes about sex, he does it from a point of view of wanting to do so to cast away fear and break down barriers. His music has an overall sense of positivity and optimism that "Celebrate It Together" captured perfectly. Paired with another new song that he played towards the end of his set, a recent single titled "Who You Really Want To Be," I can't wait for the new album.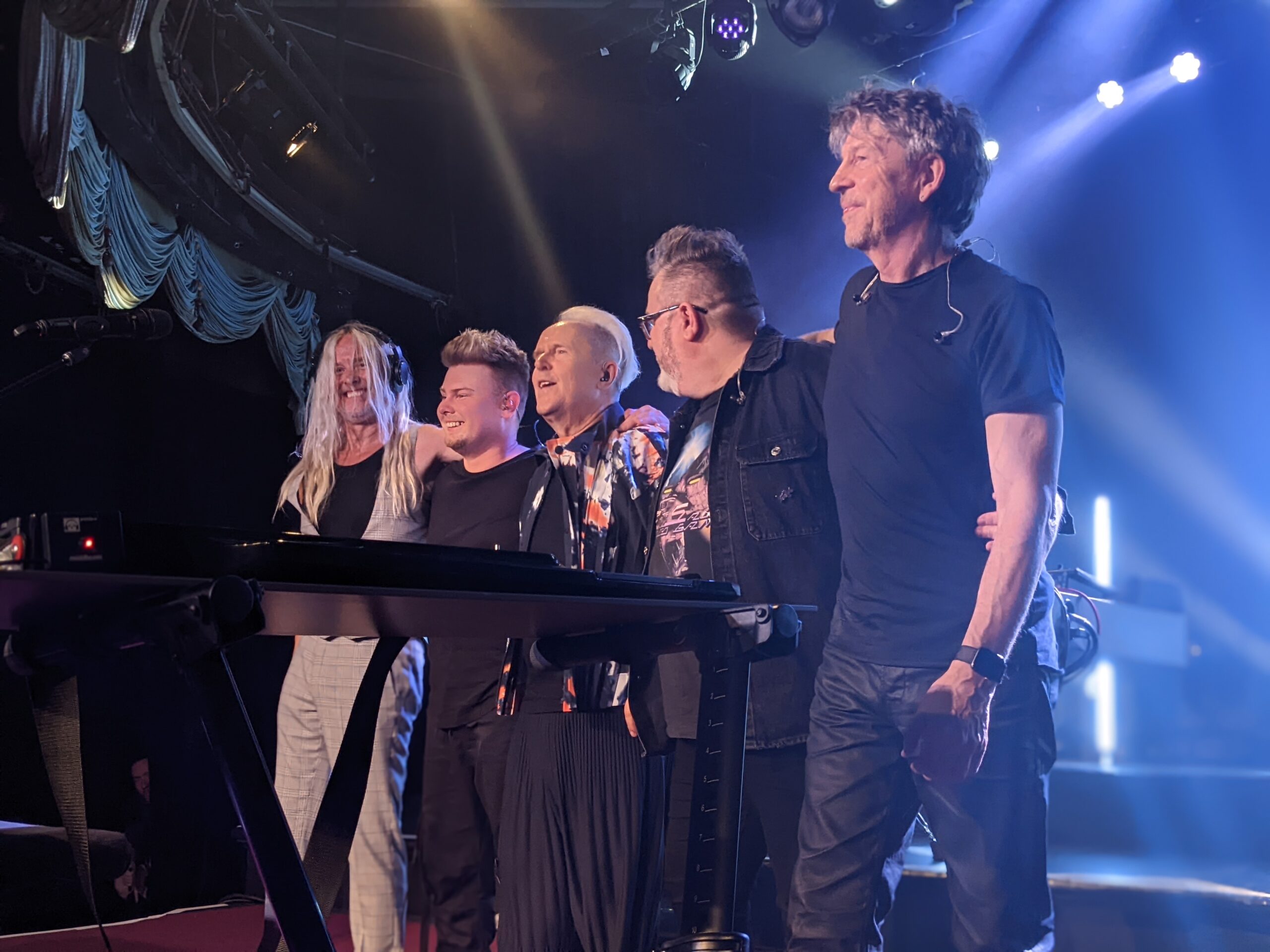 Howard closed his set with the song that he said became his mantra over quarantine: "Things Can Only Get Better." Talk about the song to end the main set with. A culmination of all of the hopefulness that exists throughout his entire catalogue, this song finds his optimism distilled down to a singular phrase, and it worked wonders. Howard and his band were firing on all cylinders during this swanky, funky synth pop gem, the audience singing back the chant of "ohhh's" during the chorus. It felt like a true moment of unity between the band and the crowd. Yes, Howard would come onstage alone to play a single song for the encore, "Hide And Seek," but it felt more like a post-script to the perfect statement that had been made minutes before. Things can only get better. And so they will.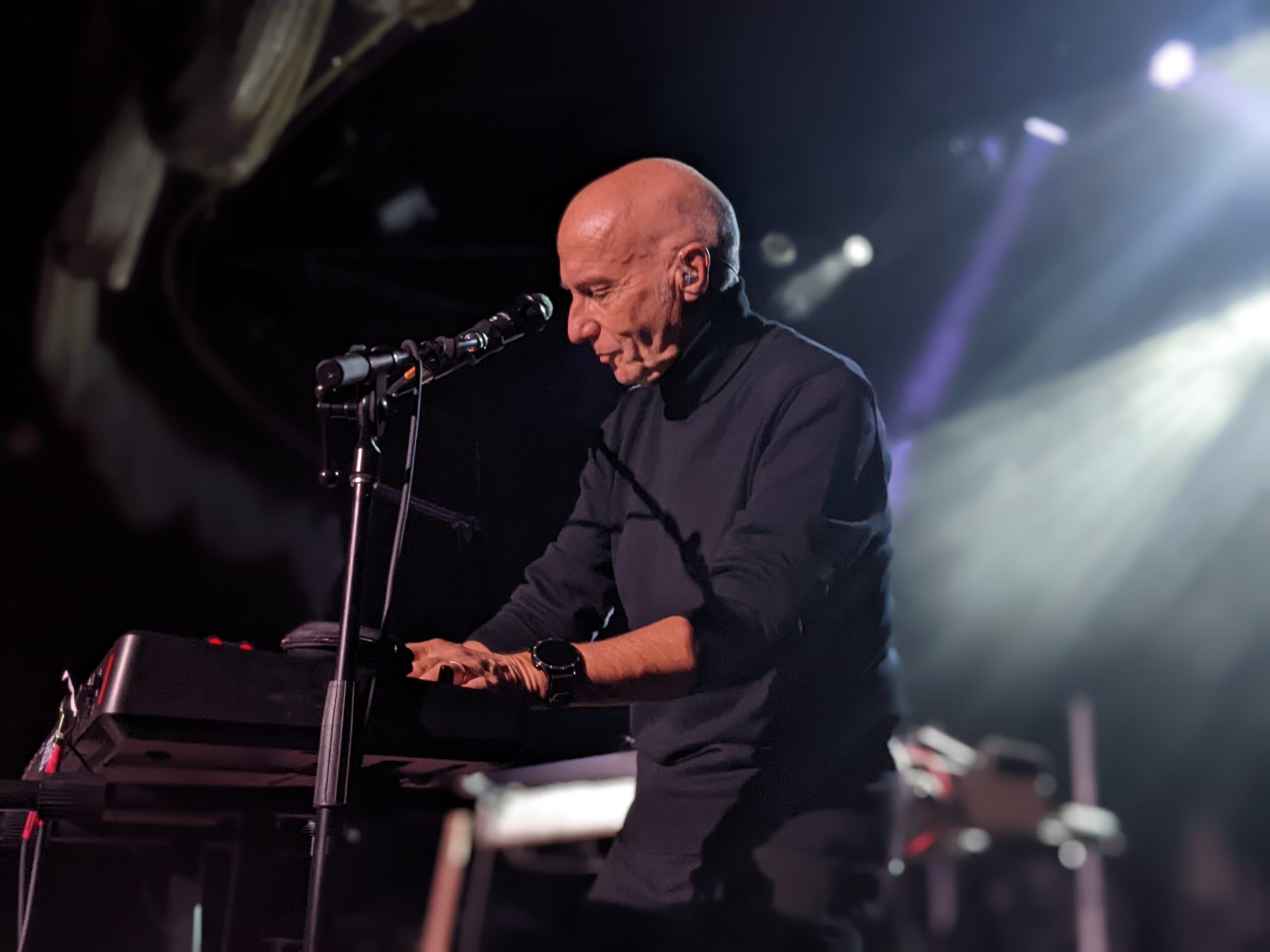 And then there was the opener, Midge Ure, a legend in his own right. From fronting the band Ultravox during their most commercially successful period to co-writing the first Visage album to co-organizing Band Aid, Live Aid, and Live 8, the man's resume is an incredibly impressive one. Joined onstage by Dan Burton from Howard Jones's band, Midge opened his set with "Dear God," which saw him on guitar and vocals. Well, he would have played guitar earlier in the song had his amp been working. A guitar tech ran onstage and had to plug it into a different outlet to get power running to it, but as soon as the amp was powered up and Midge's Boss Blues Driver pedal was on, his guitar roared into life, creating a true sense of triumph that underscored the emotional lyrics coming out of his mouth.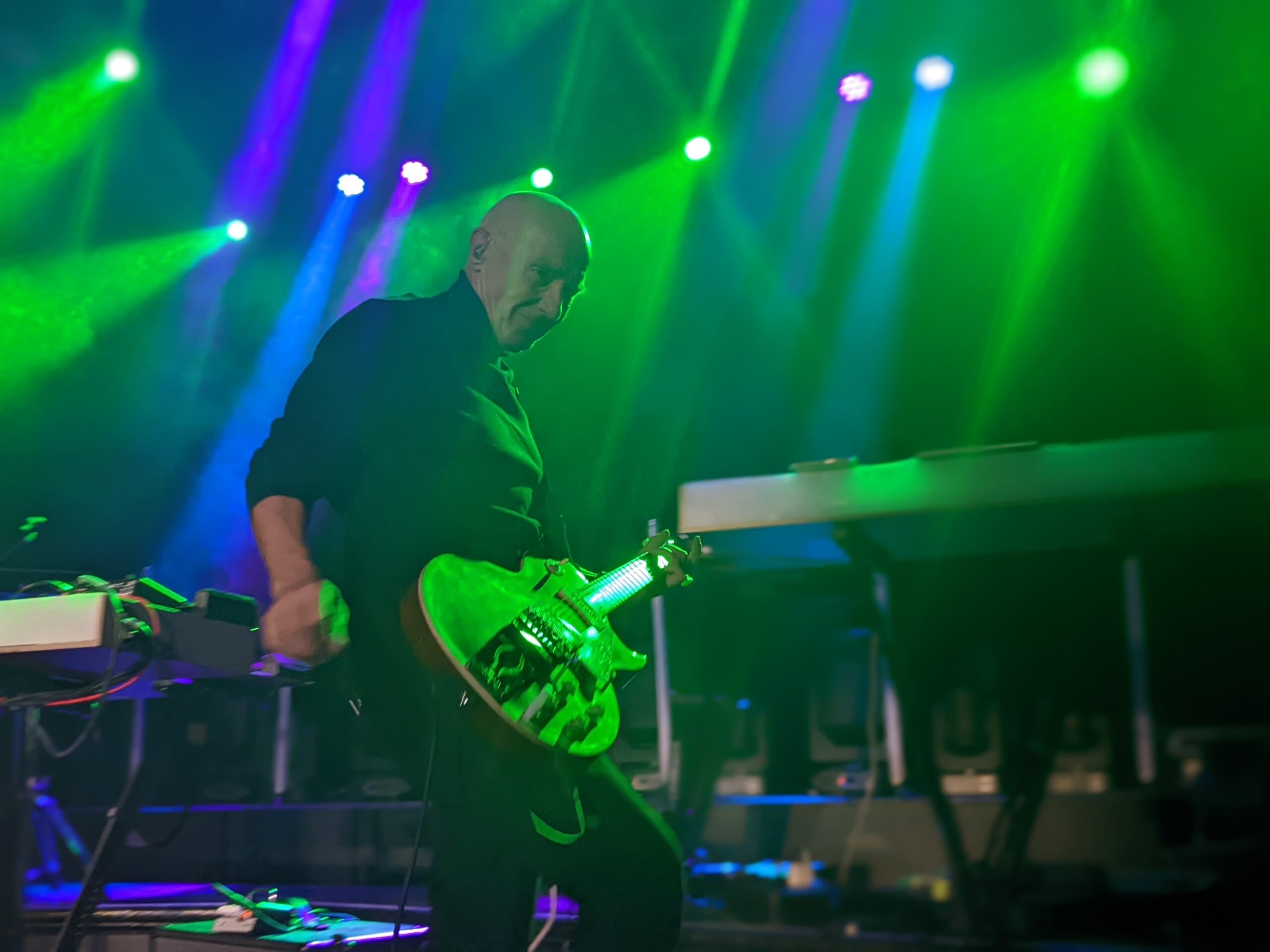 The rest of Midge Ure's set was made up almost entirely of material from the his first four albums with Ultravox, with performances of David Bowie's "The Man Who Sold The World" and Visage's "Fade To Grey" making up the rest of it. Having been a fan of Ultravox for some time now, particularly the "Midge Ure era," it truly was a revelation seeing him perform these songs. What surprised me the most about his set was his voice: I would expect after nearly four decades that it wouldn't be what it once was, but it still has the power and delivery that makes songs like "Vienna" and "Dancing With Tears In My Eyes" so impactful. I can only hope that he does his own North American headlining tour before too long, as his opening set felt far too short.
Links: