Greta Van Fleet
Golden 1 Center, Sacramento
March 28, 2023
Photos by Paul Piazza
Greta Van Fleet recently concluded their world tour at Sacramento's Golden 1 Center. The Michigan quartet, who have risen through the rock 'n' roll and contemporary music ranks over the last decade with a dynamic sound that has evolved from beginnings that drew comparisons with Led Zeppelin to their current state where they have found an all-encompassing musical hard-rocking and melodic niche.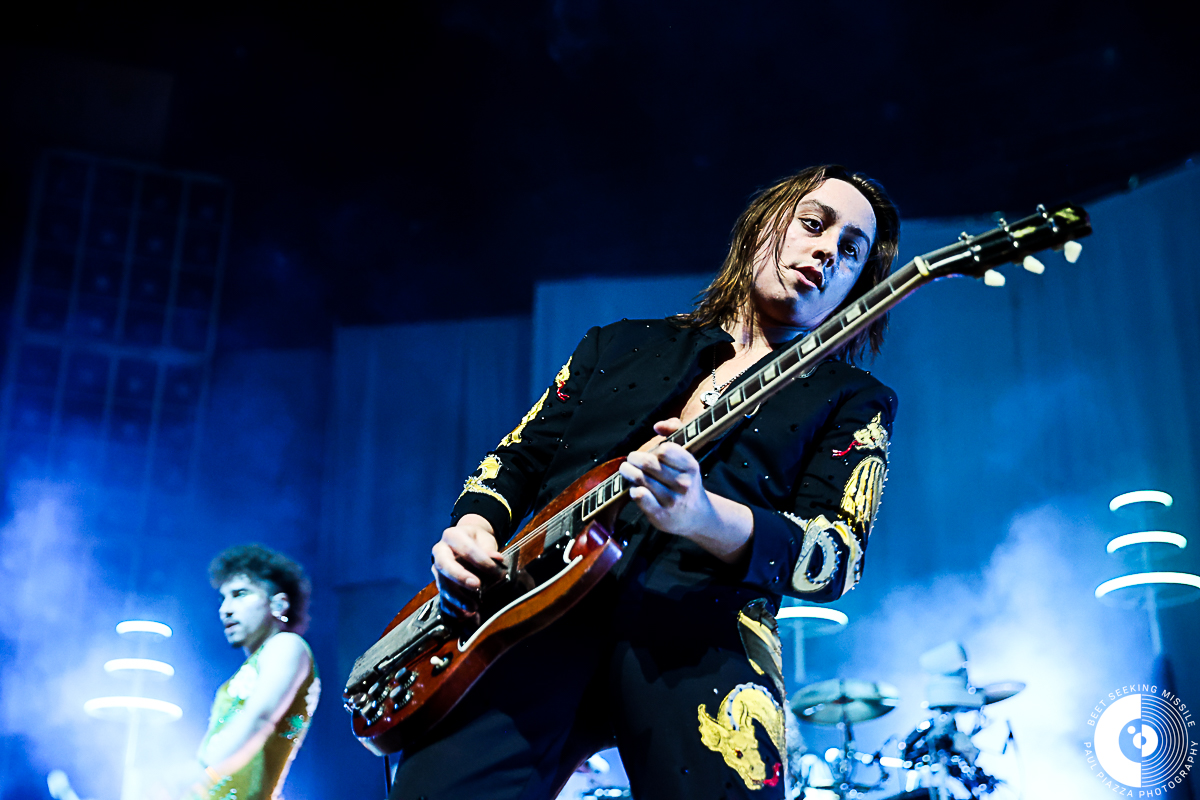 Comprising the three brothers Jake Kiszka (guitar),  Josh Kiszka (vocals) and Sam Kiszka (bass/keyboards), plus drummer Danny Wagner, the quartet have been together since high school in 2012. They released an EP called Black Smoke Rising in 2017 which immediately received a lot of attention for its catchy riffs and powerhouse vocals. They quickly followed this up later the same year with an EP entitled From the Fires.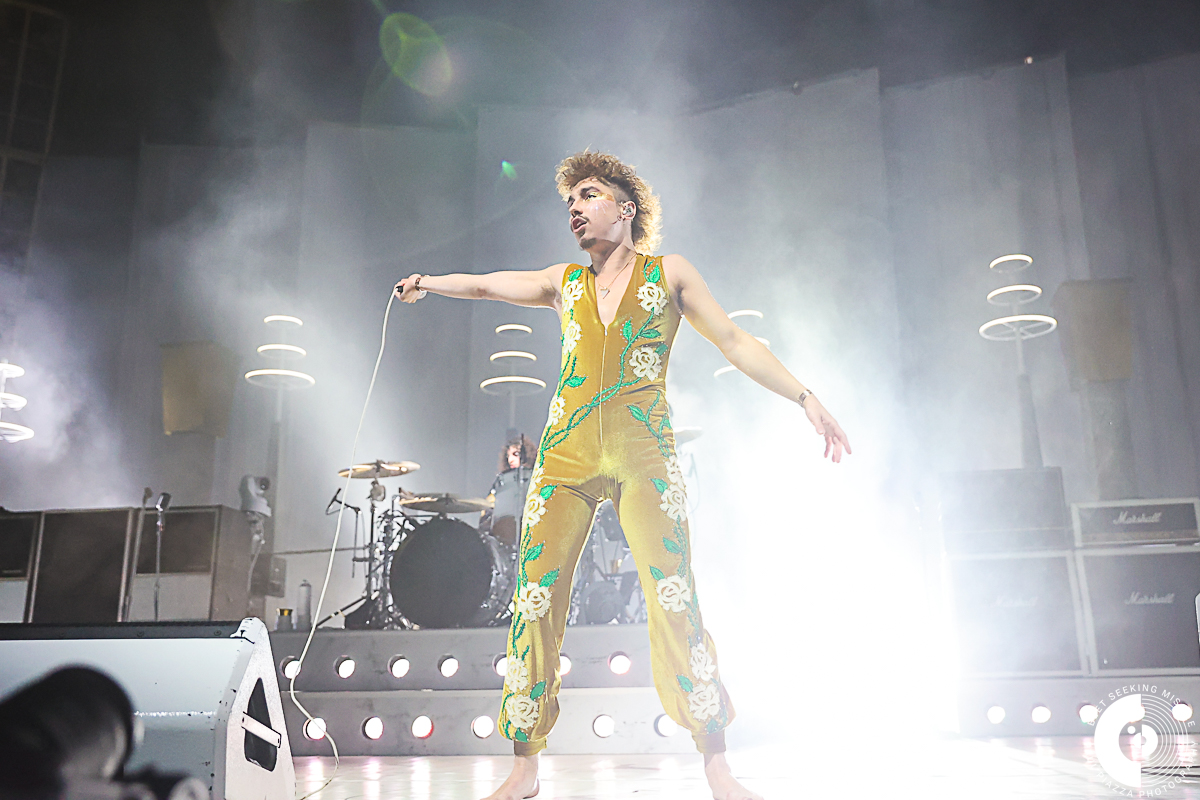 These led to their full-length debut album Anthem of the Peaceful Army which was released in 2018 and its follow-up, 2021's The Battle of Garden's Gate. Songs from each of these releases were featured at Golden 1, but the band also debuted four brand new, previously unheard songs, which will very likely appear on their forthcoming third album. It was a nice surprise for the sold-out crowd, many of whom knew the words to every song played that night.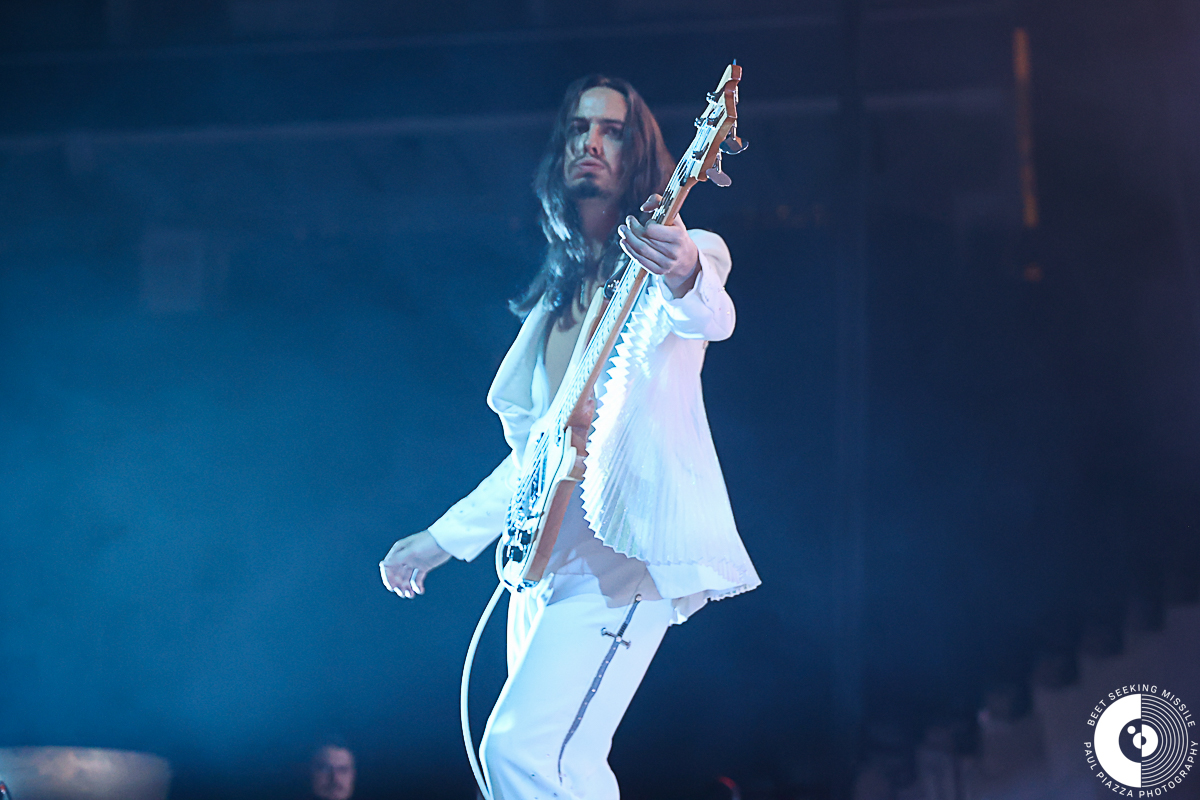 It's evident the band have developed a very strong following as they have toured and recorded. There was a rather large contingent of general admission floor ticket holders who camped out all night the previous evening in the rain to secure better spot up close for the show. That's dedication. The band appear to be developing a blend of followers that leans toward the younger generation, many of whom were decked out 70s styles that were reminiscent of the fashions in the film Almost Famous. For their part, guitarist Jake had on a black, dragon-patterned suit that could have been straight out of Jimmy Page's closet and vocalist Josh had a sequin emboldened jumper and some golden Bowie-esque face paint. There was also a fair share of middle-aged folks in the arena who were there to see the show, not to chaperone.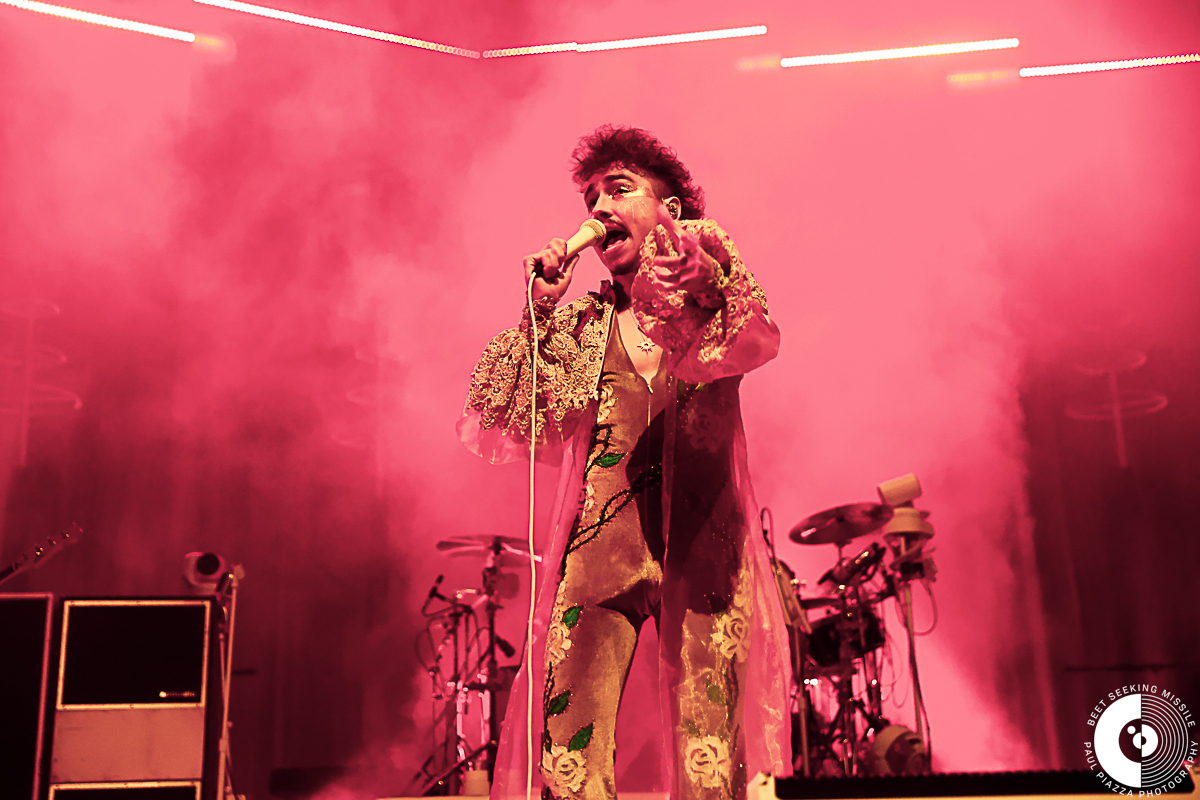 The band poured themselves into a fifteen-song setlist that exceeded two hours and bassist/keyboardist Sam was particular impressive with his masterful versatility while Jake and Josh held the commanded the spotlight for much of the night. The fraternal twins are talents in their own right. Jake worked stage left relentlessly all night, while Josh stayed mostly in the middle and hitting some tremendous falsetto notes throughout.  Drummer Wagner held it together and also had the ubiquitous lengthy drum solo midway through the set. All in all, this will be a band to watch for years to come as they continue to develop a style that becomes more and more their own.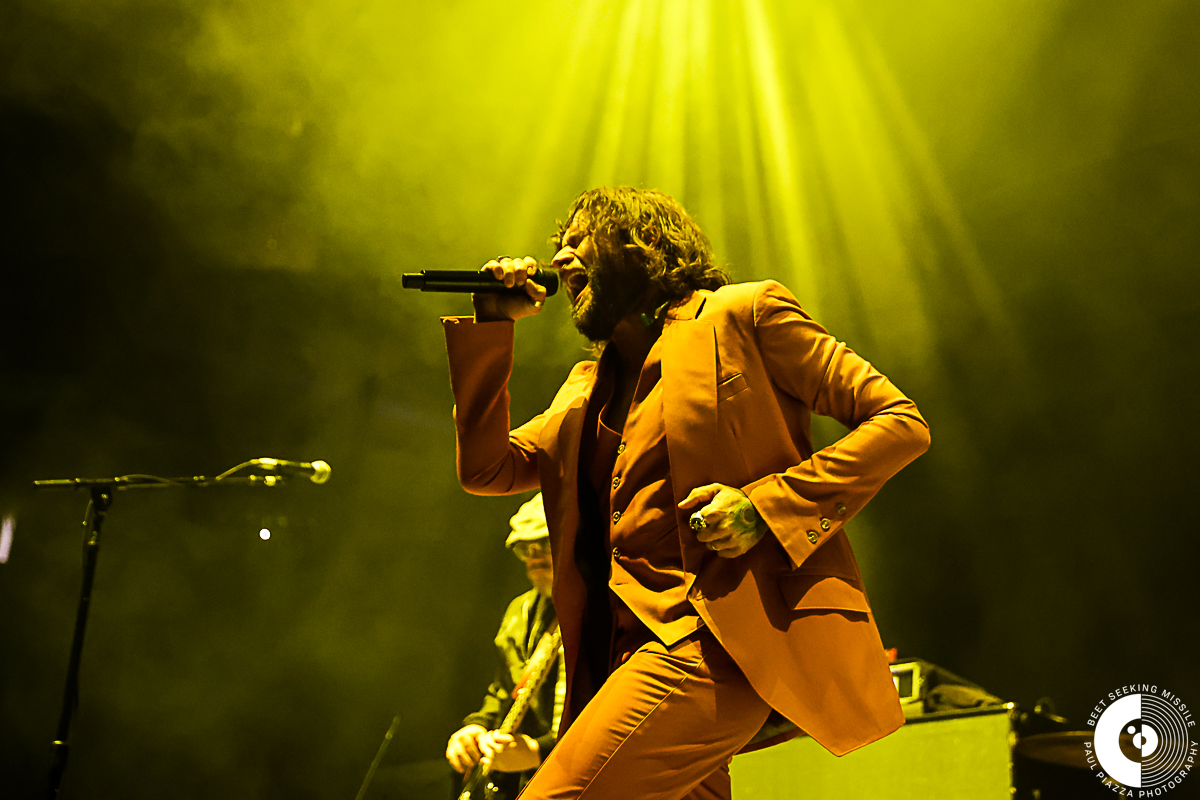 Opening the show were Rival Sons, who blasted through a passionate 45-minute set with a fire that shows why they keep landing slots like this and the final Black Sabbath before it. They are also set to be the opener for the upcoming Smashing Pumpkins/Stone Temple Pilots tour. Vocalist Jay Buchanan is a powerhouse and his soaring vocals on "Feral Roots" literally shook the room with emotion. Guitarist Scott Holiday, who has an angular style of playing was also quite good. It must be mentioned that he plays some unique guitars made by the nearby Elk Grove guitar company Kauer Guitars. It must also be mentioned that drummer Michael Miley, who is the spark plug of the band, wore the Sacramento Kings jersey of All-Star power forward/center Damontas Sabonis, who is also the Energizer for his squad.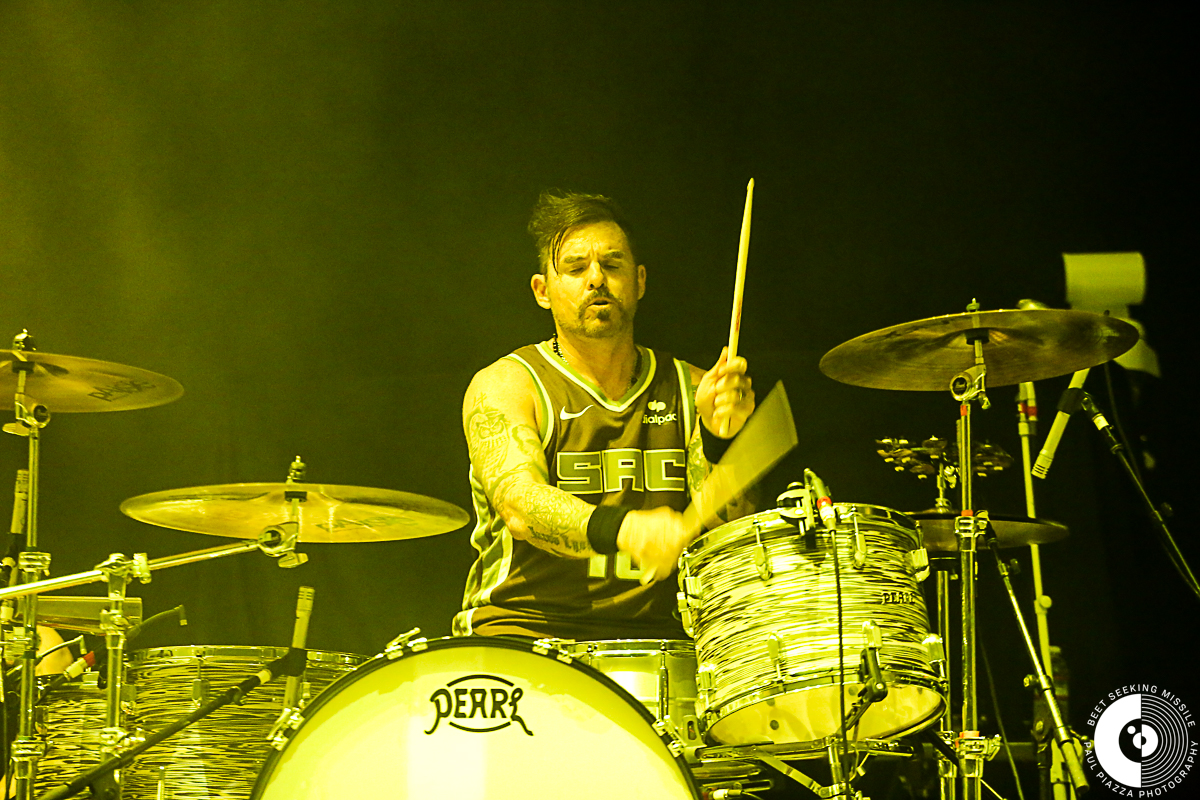 There are some who are puzzled that Rival Sons haven't become a bigger act with all of their great music and incredible opportunities as opener, but up close they seemed pleased with where they are and will continue to persevere with some upcoming new music.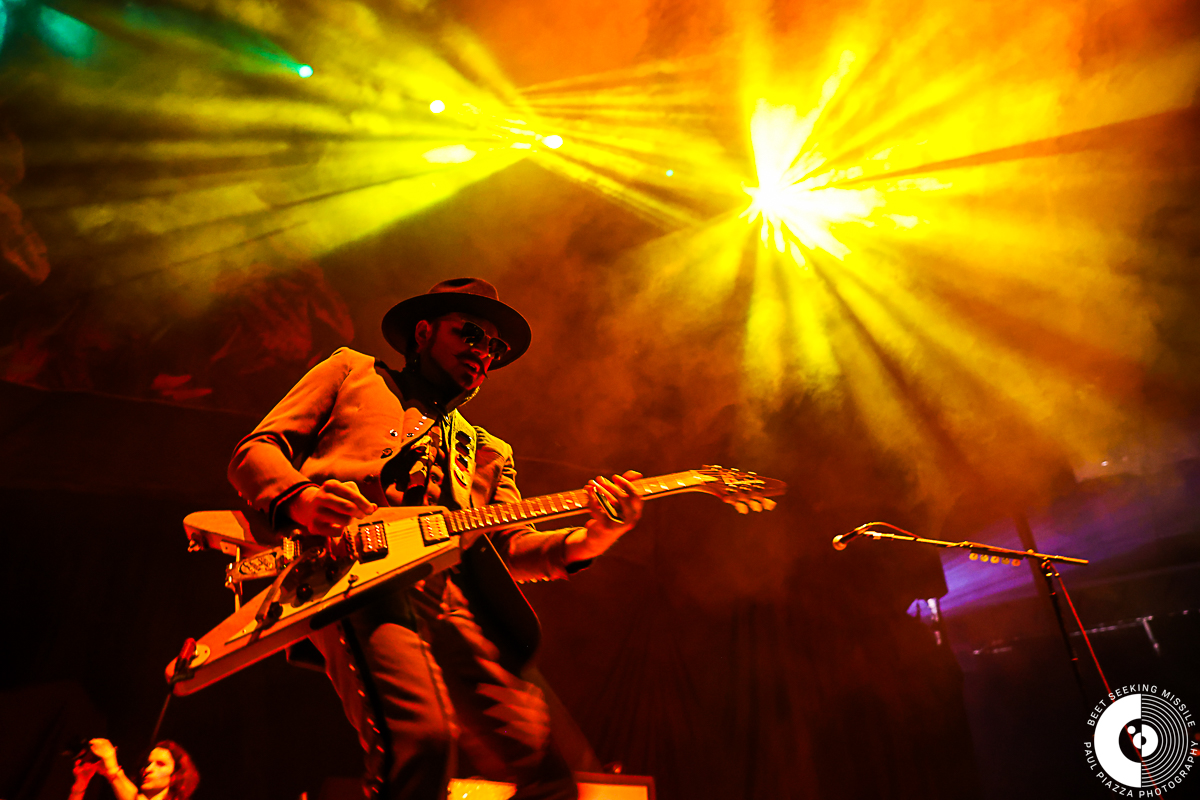 Meanwhile, Greta Van Fleet looks to have an unlimited ceiling at the present time. Either way, rock n' roll is still alive and well despite many trying to claim that it isn't.
Links: