Golden Road Gathering
El Dorado County Fairgrounds, Placerville
May 12-14 2023
Photos by Paul Piazza
The very first Golden Road Gathering made its debut at the El Dorado County Fairgrounds in Placerville recently. With comfortably warm weather, tons of great bands, and a happy crowd who felt feverishly ready to get the west coast festival season revved up, the event turned out to be a fantastic and well-run event that exceeded all expectations.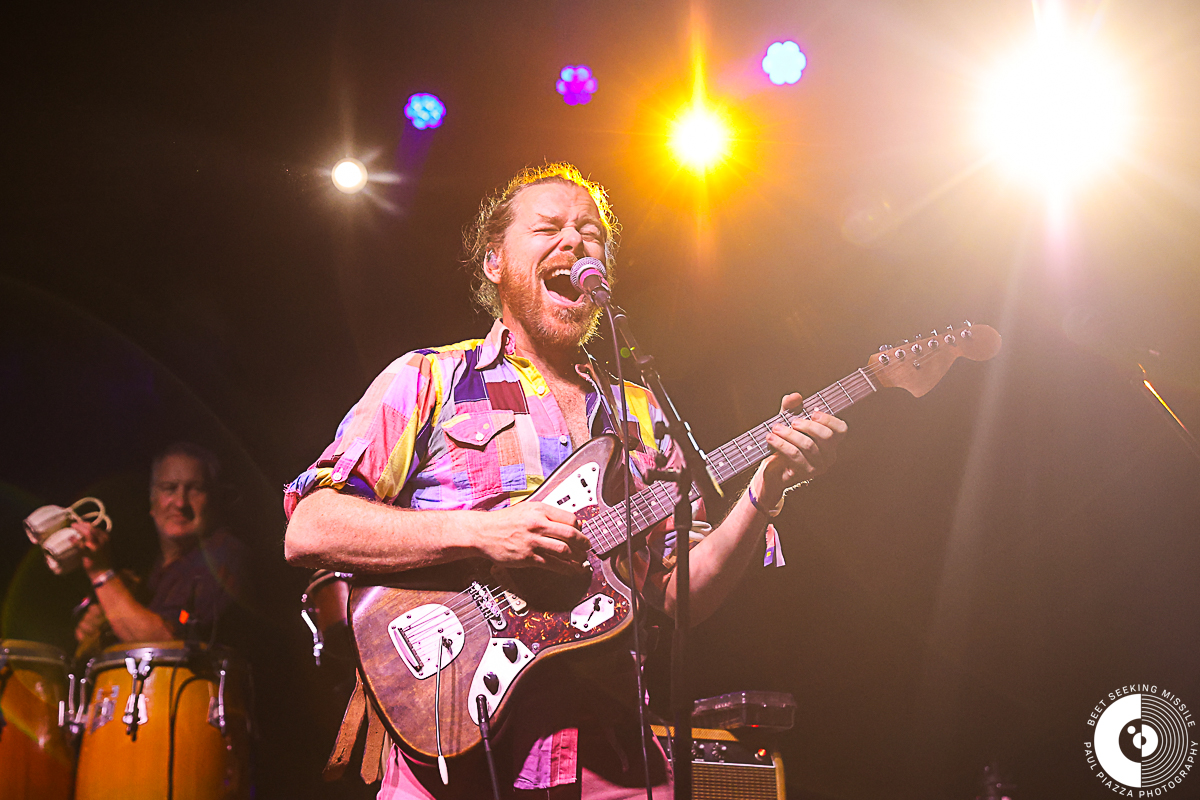 Part of that may have been that the music hungry crowds were treated to amazing sets of sounds all weekend long. Friday night's headliners, The California Honeydrops made the most of one of their first big festival headlining spots. The band, who blend sweet soul with a touch of jazz and rock and deliver all of it with colorful joy, absolutely captivated the crowd. They played newer and older tunes as well as a few traditional numbers that held a sweet sway over audience. It has been amazing watching them evolve. Keep an eye on this band.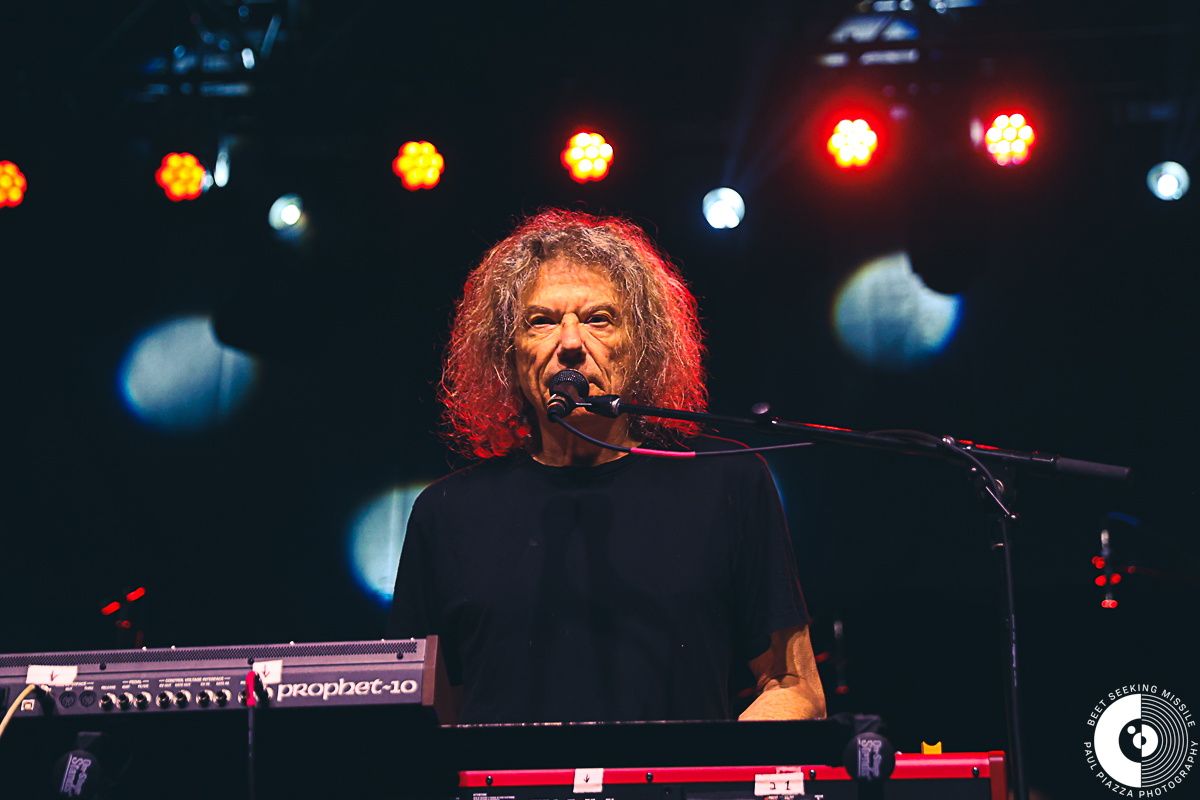 Saturday night's headliner set, Remain in Light featuring Jerry Harrison and Adrian Belew of the Talking Heads, was an absolute barn burner.  With the band Cool, Cool, Cool (who had played an incendiary set earlier in the day) backing them up and laying down the groove, Harrison and Belew took flight with a set of soaring Talking Heads tracks that had the audience dancing their socks off.
Literally. It was fierce and beautiful. This is one of the most amazing things happening anywhere in live music currently with two musicians who have a collective history that is simply astonishing, and they look to be having a blast bringing reviving these timeless tunes. Harrison has written and played with Talking Heads and Modern Lovers. Belew has written and performed with David Bowie, Frank Zappa, King Crimson, and the Talking Heads, who he joined during the Remain in Light period. That record, which was considered by many the best album of 1980, was called "scary, funny music to which you can dance and think, think and dance, dance and think, ad infinitum" by the legendary Village voice music critic Robert Christgau. Hearing it live is on another level entirely as the Cool, Cool, Cool kids aced it and Harrison and Belew passionately injected their full spirit into the performance. This was something to behold.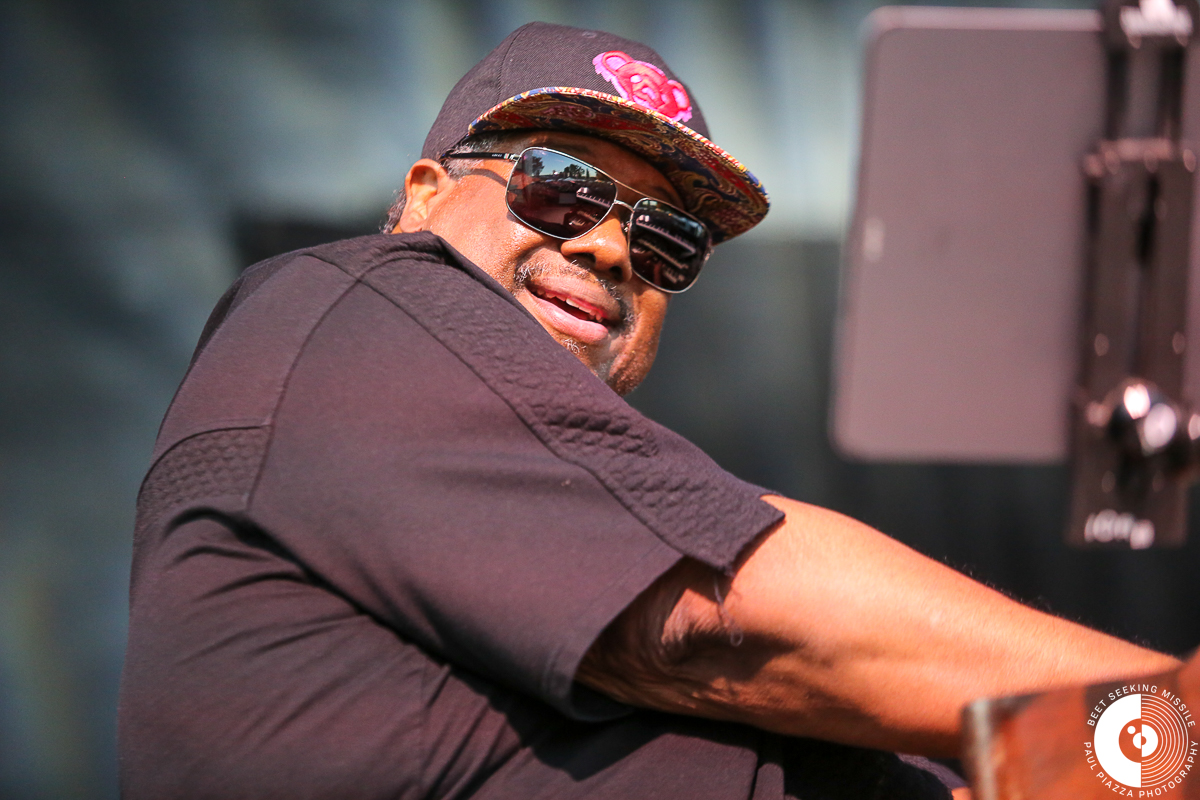 Sunday evening was capped by the sensational Vaudevillian circus act March Fourth Marching Band, who pulled out all of the stops. They are a fantastic act from the Northwest with a notable history of bringing sensational variety and theatrical flair to their performances.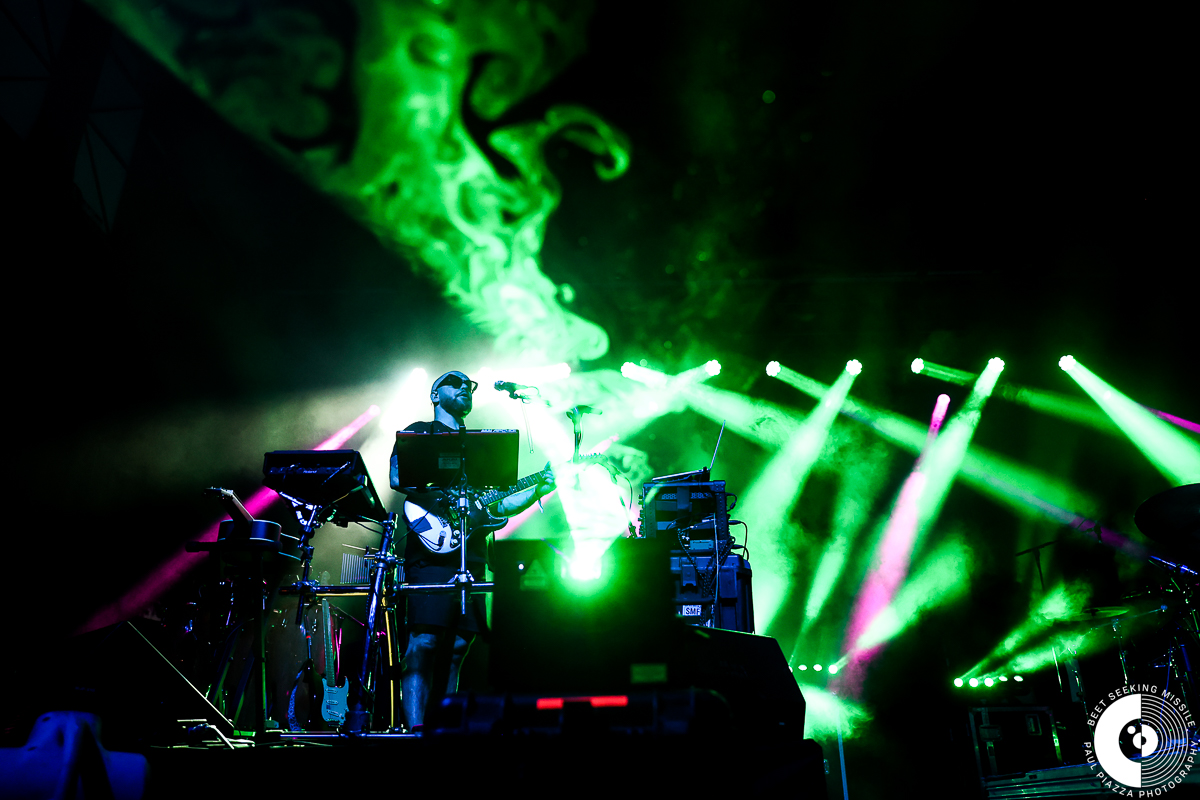 Naturally, in between there were phenomenal sets by Marvin Seals and JGB, The Floozies, Five Alarm Funk, and Organ on that same main stage, which was called the El Dorado Stage. The festival's secondary "Keep Smilin" stage was synchronized perfectly to kick off just as the main stage sets ended and conclude precisely when the next band was ready to begin. This stage featured fabulous sets by Ten Foot Tiger, Mescalito, Red Dirt Ruckus, Smokey the Groove, and many others.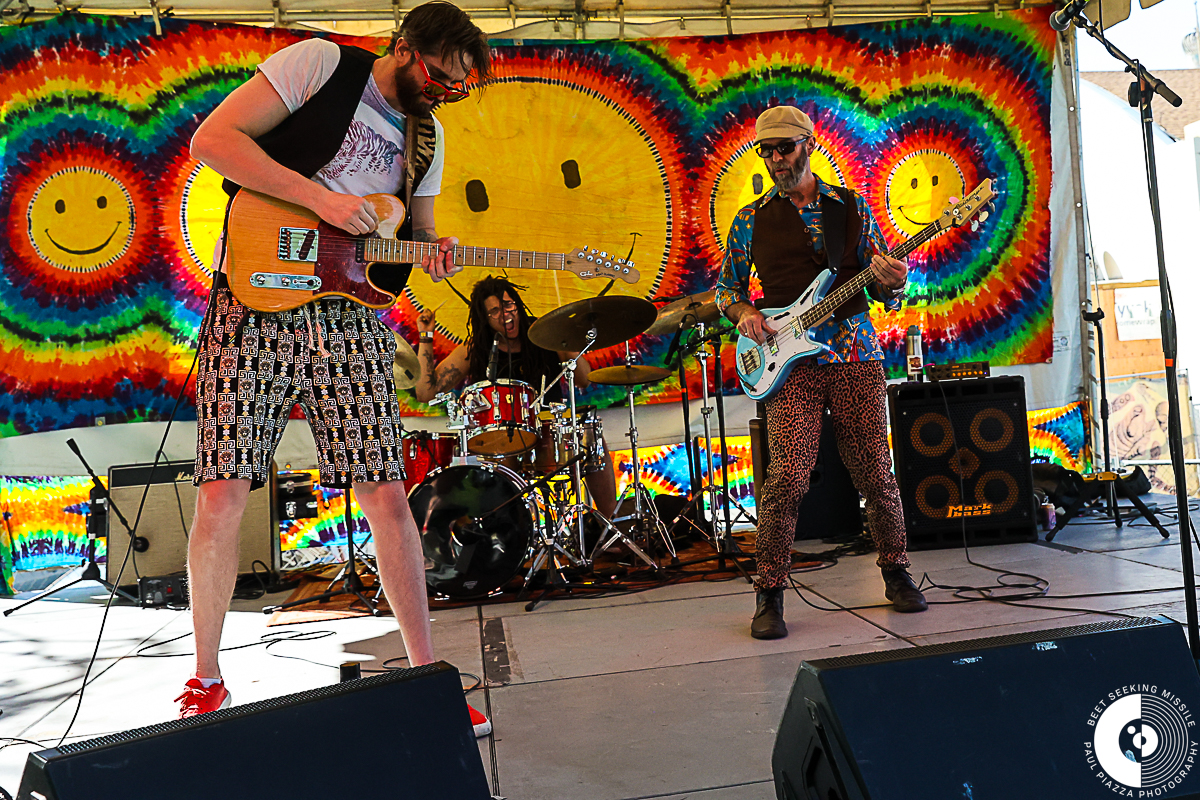 This was a camping festival, so many of the patrons stayed throughout the weekend and camped in tents, trailers, vans, and RVs. For those staying up later, there was music into the wee hours in the Late Night Hall. The festival also featured the Decofish Art Car and Mobile Stage, which hosted a variety of dance activities throughout the weekend and featured towering flames at night.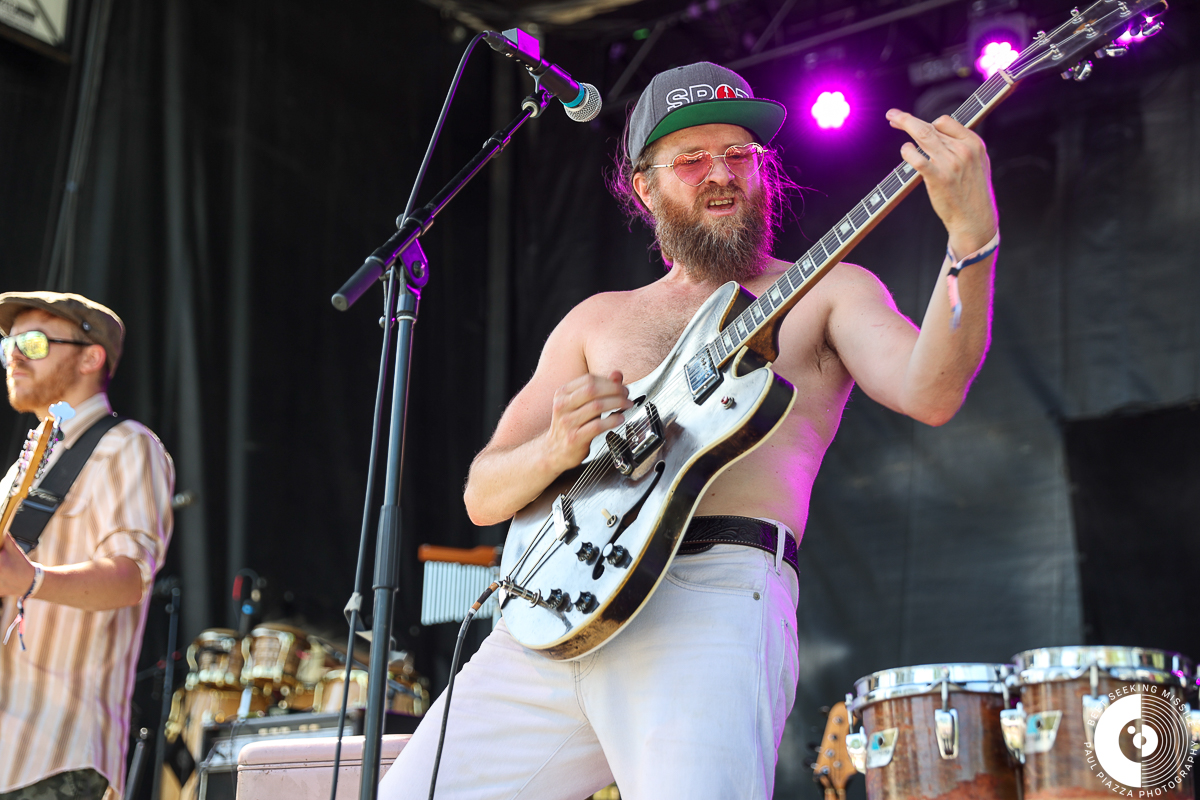 There was something going on all of the time and everywhere. In fact, one of this writer's highlights was getting invited to a fabulous RV happy hour where freshly made lumpia was served. Simply incredible and in tune with the family vibe. Many families with children in attendance and young festival goers seemed as entertained as everyone else and caught up in the high spirits as well.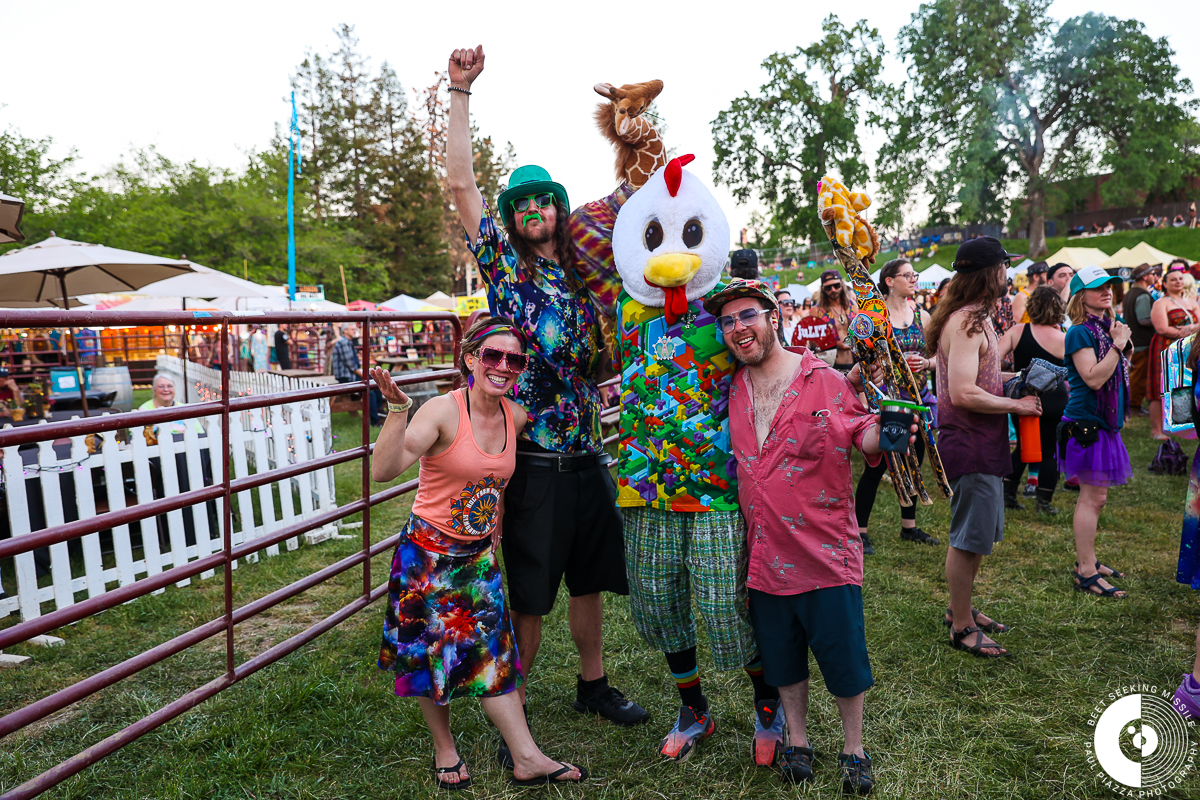 After wrapping up its first year, one can only imagine how the Golden Road Gathering festival may grow and evolve after successfully planting their freak flag in Placerville on this first year. Once again, music wins when like minds put all of their energy into creating something positive and beautiful and amazingly well organized and orchestrated.