Gary Numan
Bimbo's 365 Club
September 1, 2022
Photos by Tyler King
I've been seeing Gary Numan live since 2010. Ever since I first saw him, I've had the privilege of seeing him perform eleven times, throughout various tours and one-off residencies. His shows have always been something I've looked forward to, his music having been something that has both been an inspiration to my own music and also helped me through some of my darkest times. I've seen him deliver performances that have brought me to tears and left me shaken to my core, so believe me when I tell you that his show at Bimbo's 365 Club in San Francisco was one of the best of his that I've ever seen.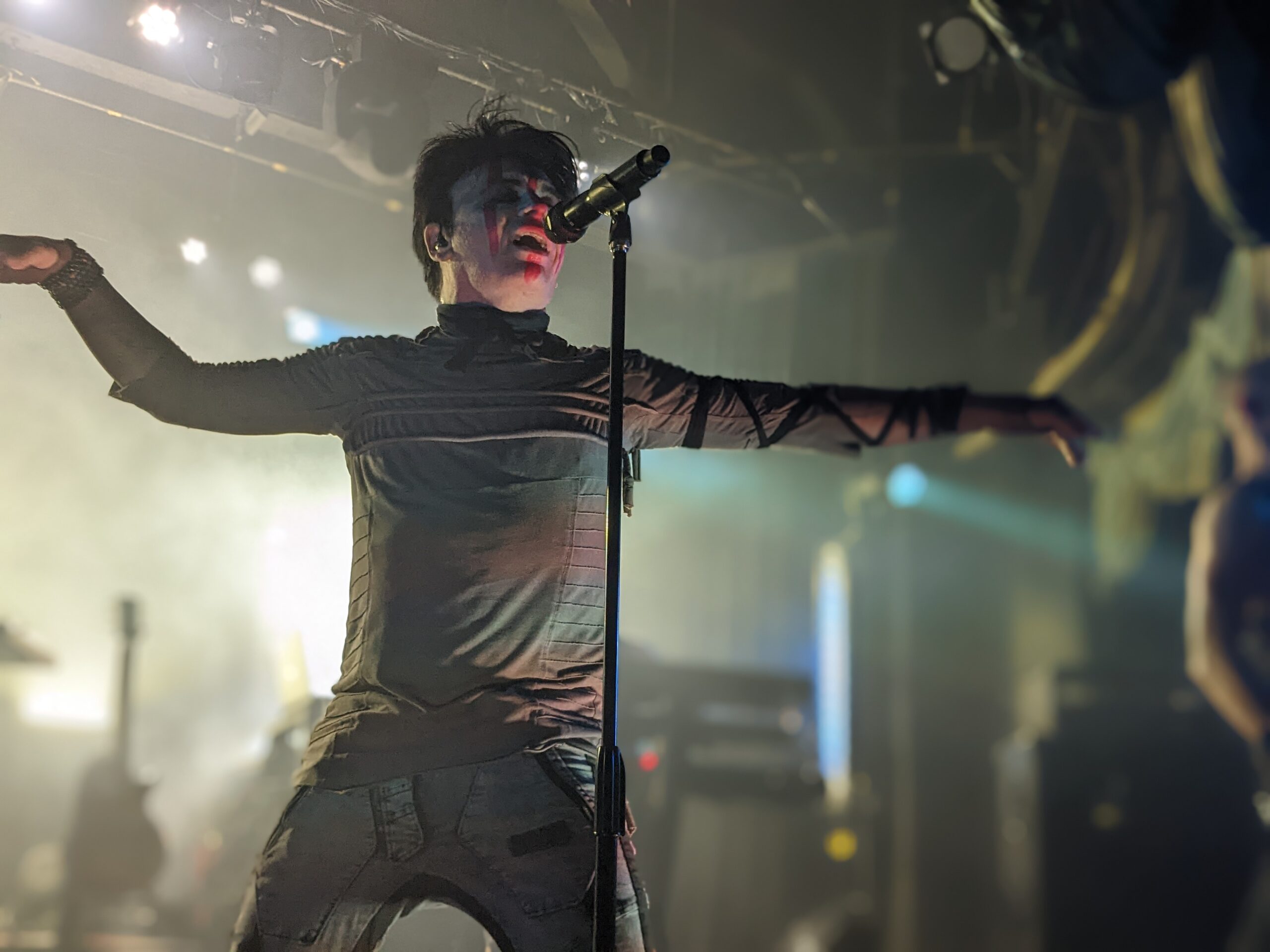 Gary has admittedly never been a fan of nostalgia, and any preconceptions that his performance would be built off of past successes were all but thrown out the window once the show started. Joining the stage with drummer Richard Beasley, keyboardist David Brooks, bassist Tim Slade, and guitarist Steve Harris, Gary launched straight into the title track from his latest album, last year's Intruder. Pounding percussion, atmospheric synth work, and growling guitar parts exploded forth from the stage and enveloped the sold out venue, the crowd in the palm of the band's hand.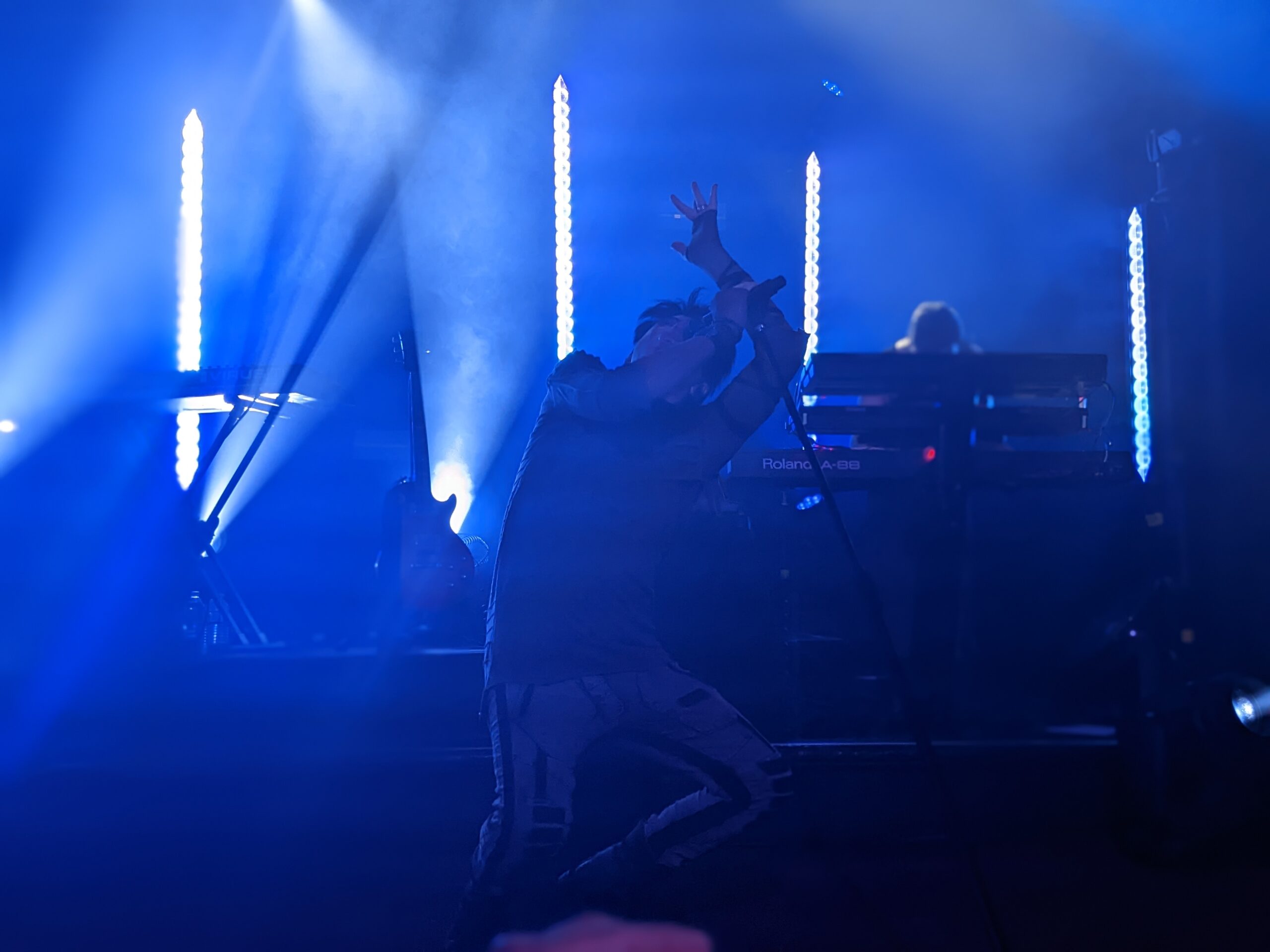 And it didn't end there. Following with two more songs from his recent back catalogue (2006's "Halo" and 2013's "Love Hurt Bleed"), the first song from his "classic" era to be performed was "Metal" from 1979's The Pleasure Principle. You may be more of a fan of his older work and expect songs like "Metal," "Cars," and "Down In The Park" to be more laid-back and calm breaks in the middle of the auditory onslaught of Numan's recent work, but you would be mistaken: every pre-2000 song is performed as beefed-up, industrial-tinged versions of their original recordings to match his current sound. This might be off-putting to people who still hold onto the days of "Are 'Friends' Electric?," but I personally have always welcomed these updates.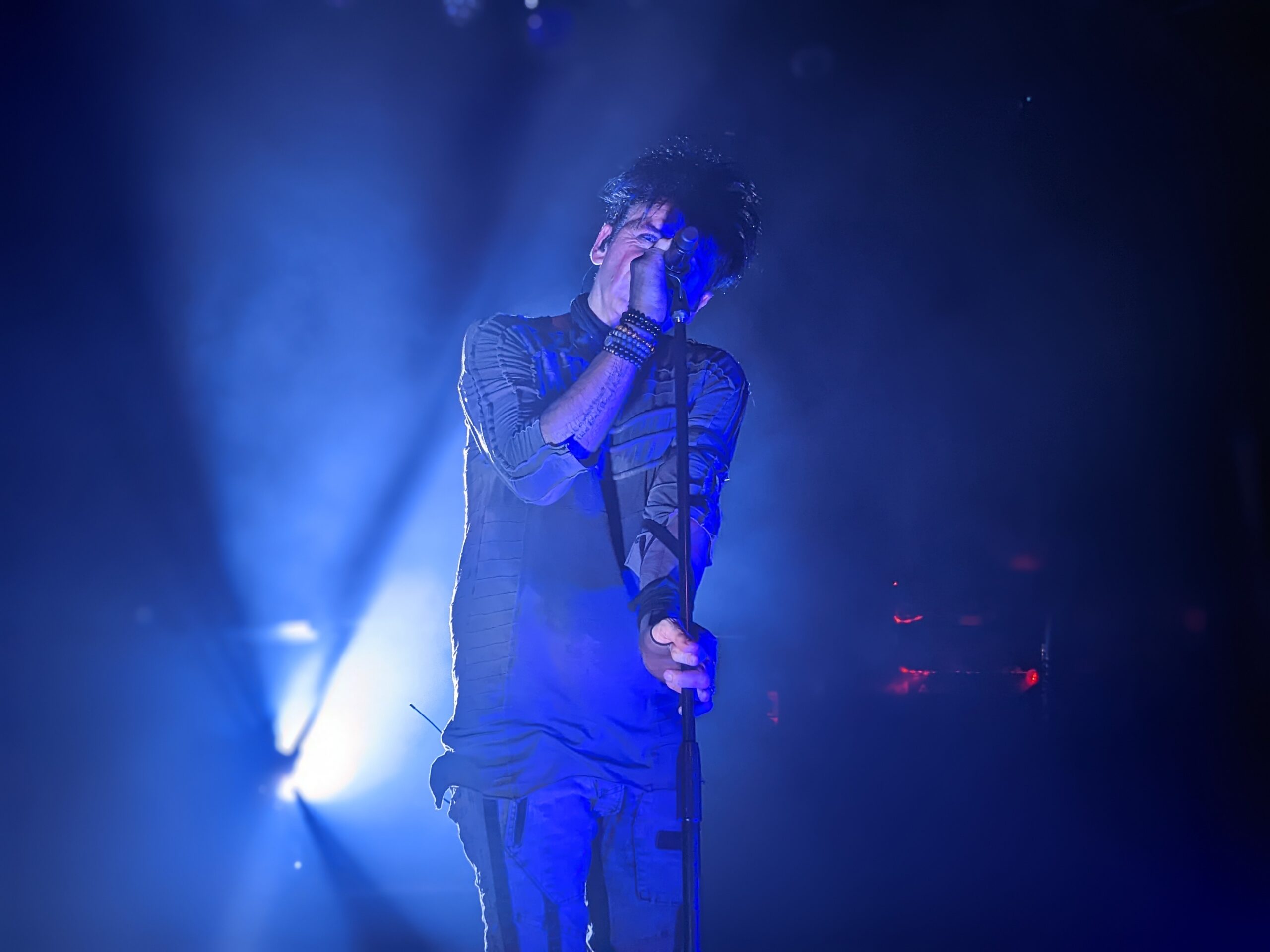 When I had spoken to Gary a couple of weeks ago, I asked him if there would be any surprises or changes in this leg of the Intruder Tour's setlist, and he did mention that some songs would be switched around night after night. So imagine my surprise when the opening rhythmic backing track of "Remind Me To Smile," from 1980's Telekon, a song he rarely performs, began pounding over the PA. Later on in the set, "Bed Of Thorns," a favorite of mine from 2017's Savage: Songs From A Broken World, equally surprised me, as it was a song that was sorely missed when I saw him perform at The Fillmore in February.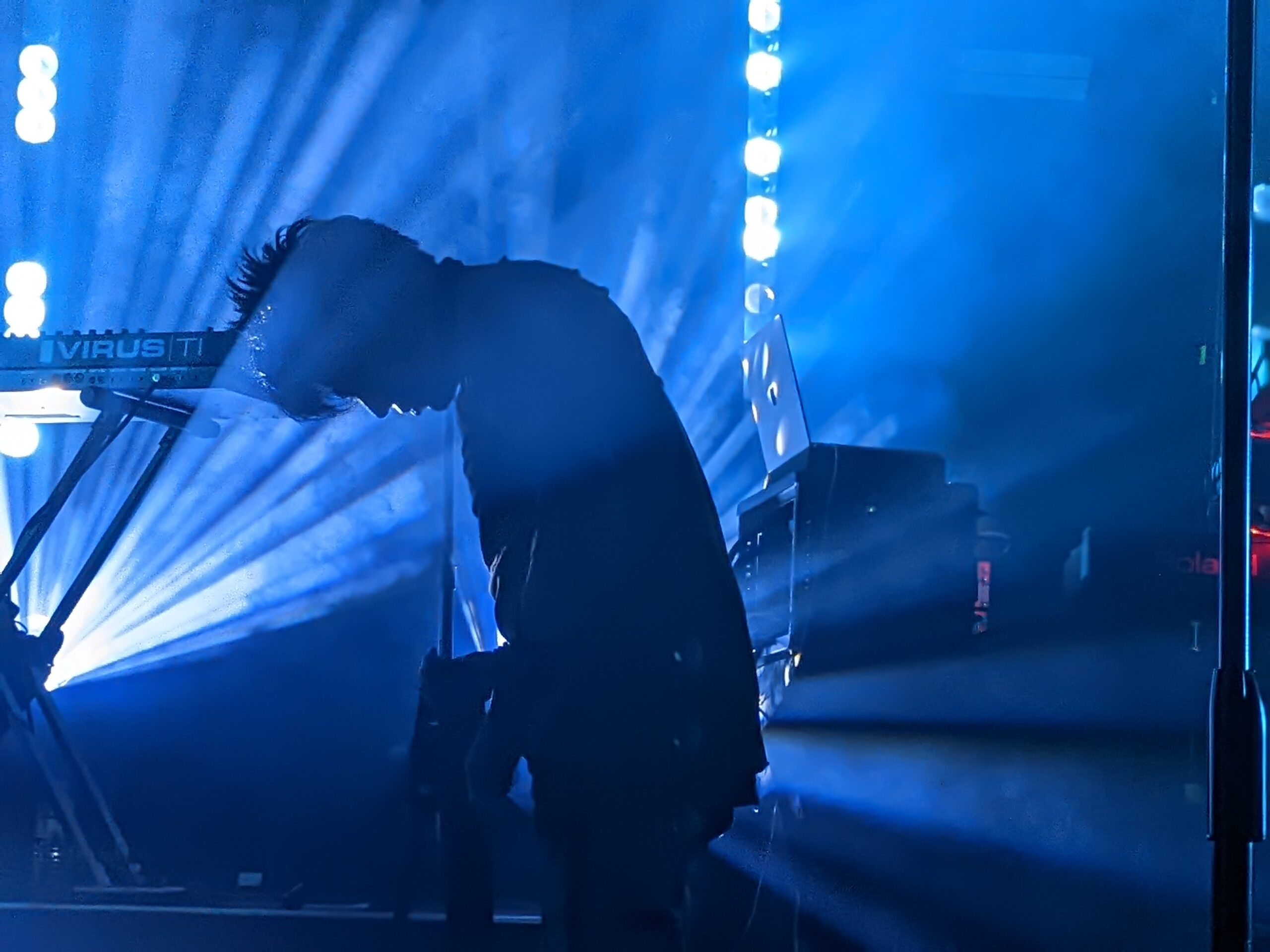 Granted, there were a lot of similarities with when I saw him on the first leg of the Intruder Tour. Recent setlist staples like "Everything Comes Down To This" and "My Name Is Ruin" were met with just as much applause and enthusiasm by the crowd as anything from decades prior, Gary visibly trying not to crack a smile during various point of the show. Something that was different from his show at The Fillmore was the inclusion of Steve Harris; he had been ill at that time, so his guitar tech had stood in for that performance. Steve's inclusion here though, added a sense of unease and tension, as he would stand completely still and mouth unknown words and phrases to the crowd, his face drawing expressions of pain, sadness, and fury at various points of the show. Of course Gary is the main source of attention as he throws himself across the stage, his energy rivaled perhaps only by Iggy Pop, but Steve's calm menace was something to behold as well.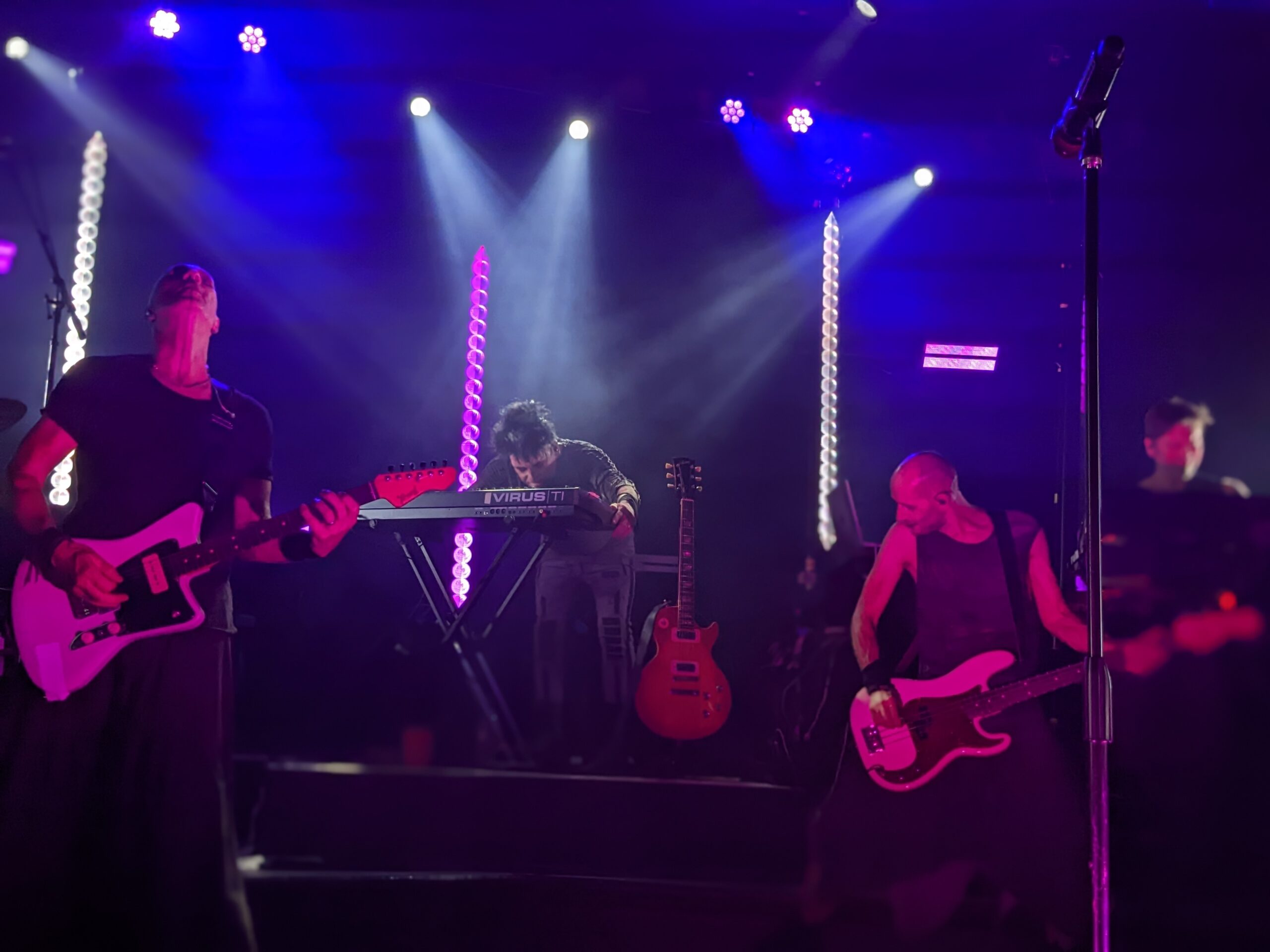 Something about the shows that I've seen on this tour that I've seen on this tour that I can say with complete honesty is that this is the loudest I've ever seen Gary. First I thought his live shows couldn't get louder or more intense than the shows I saw for 2013's Splinter: Songs From A Broken Mind. Then he outdid himself on his 2017 tour, something I thought he could not top. But no. If you see Gary Numan live, expect your ears to be ringing afterwards and for people around you to shout in order to hear them properly. This isn't eased by the fact that there's barely any breathing room during his set, save for when 2011's "Resurrection," an instrumental song from Dead Son Rising, is performed. But every other song that Gary and his band played felt like an auditory assault.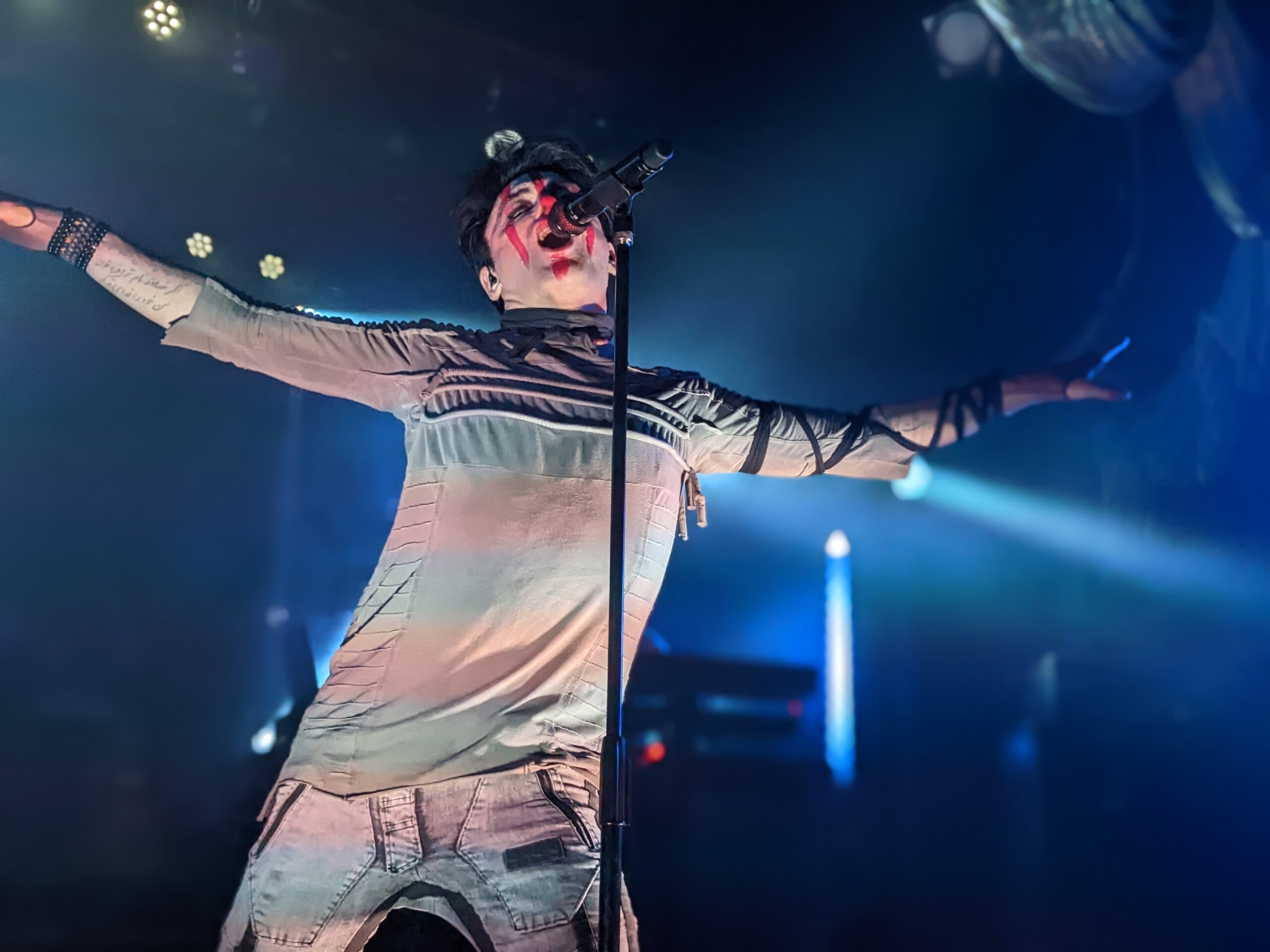 And before you ask, yes, Gary and his band played "Cars." Like I mentioned before, it was updated to be more intense and fit with his current style of music, and was saved for the third quarter of the show. But before it was performed, I had completely forgotten that it's a setlist staple. Gary's more recent music is more than worthy of standing on its own without the inclusion of a song that's so different from the sonic territories that he's been exploring over the last three decades, and the song inevitably stuck out like a sore thumb between more recent songs. The argument could be made that yes, Gary does have to play his most recent hit, but if he had skipped over it I wouldn't have been missing anything. Of the nineteen songs performed, only five were released between 1979 and 1980, the rest of the songs on the setlist having been released since 2000, proving Gary's point about not being a fan of nostalgia.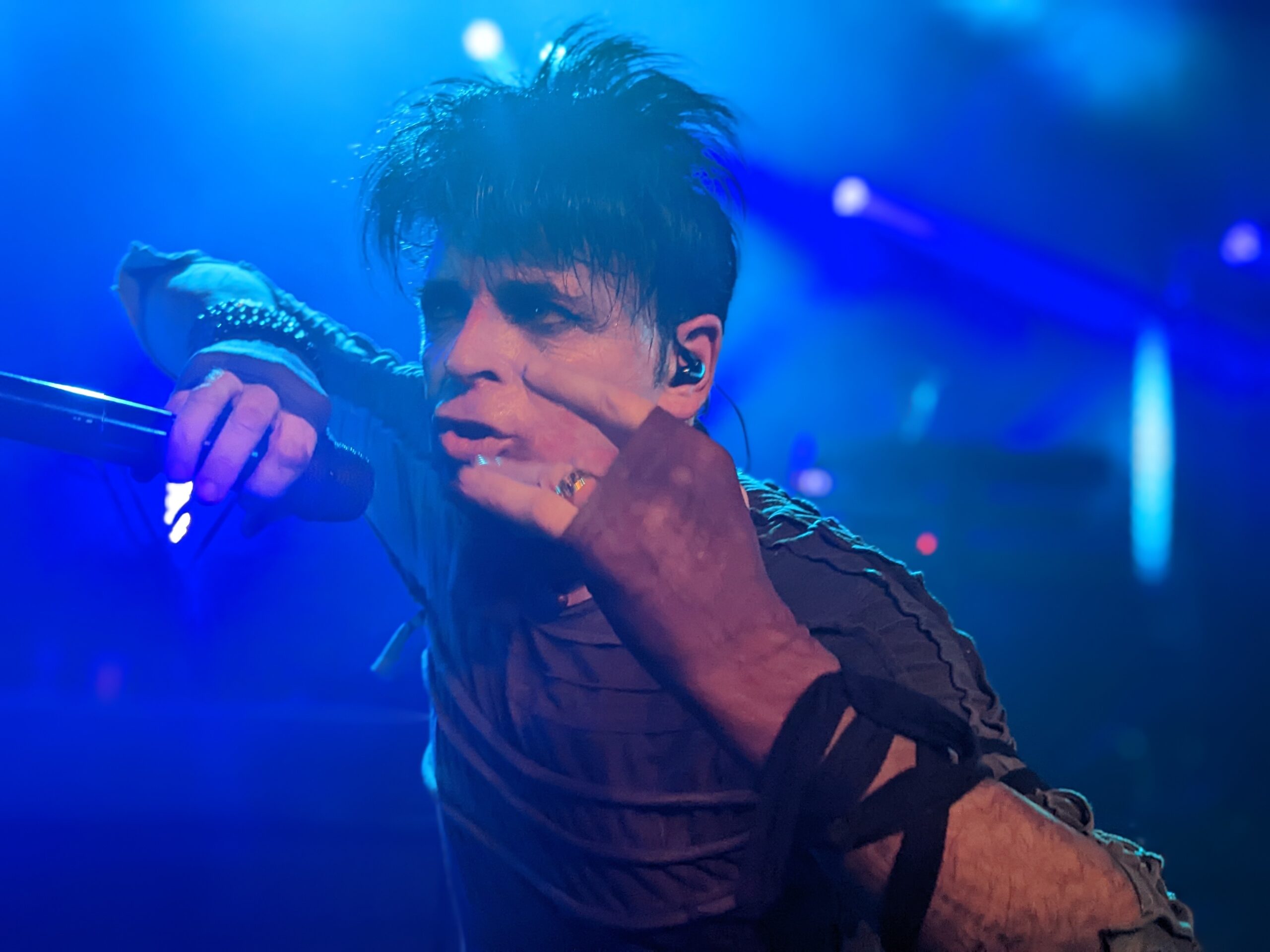 The two-song encore was comprised of 2011's "The Fall," a song that I saw him perform at my first Gary Numan show in 2010, and one that I never tire of. This version was, of course, louder and more in-your-face than I've ever seen, and having it performed in place of an older song like "I Die: You Die" or "Me! I Disconnect From You" was something that I didn't mind at all. Finally, Gary and his band closed the show with his other big hit, 1979's "Are 'Friends' Electric?," the crowd now properly worked up into a frenzy. I've always admired Gary for making the kind of music that he wants to make and never resting on his laurels, always wanting to look forward while still loving what he does. And this was nowhere more apparent during the show than towards the end of the song, the band all halting as Gary uttered the line, "See, this means everything to me," while motioning at the crowd, a giant grin finally breaking across his face. The crowd erupted as Gary and his band launched into the closing moments of the song, the moment being something that I'm not going to forget.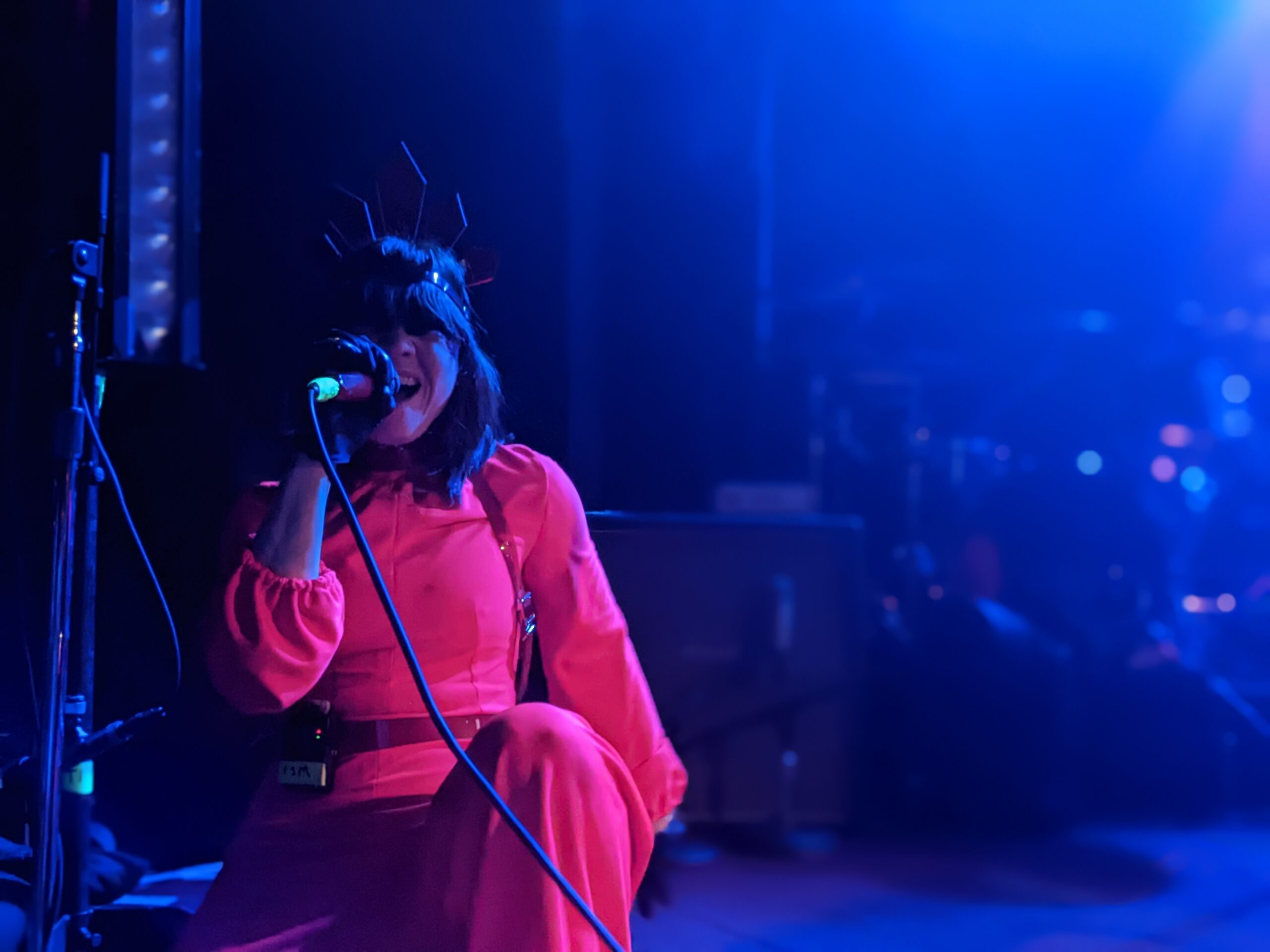 Opening band I Speak Machine is one I first saw supporting Gary in 2015, and musician Tara Busch's transformation as a performance since then has been incredibly. Prowling and pacing across the stage, her head framed by a pointed crown, Tara's songs are about fighting back in a world littered with religious symbolism, becoming the predator instead of the prey, declaring during their opening song, "And now we fight because it's war!" The post-industrial electronic pulsing and electroclash rhythms are done perfectly, the live presentation of I Speak Machine feeling like a well-oiled machine that's ready for more. I can only hope for a headlining tour from them sometime in the future.
Links: