Five Finger Death Punch
Shoreline Amphitheater, Mt. View
August 23, 2022
Photos by Raymond Ahner
Having just released their ninth studio album, Afterlife, Five Finger Death Punch recently hit the road for a four month caravan across the U.S., and recently stopped off at the Shoreline Amphitheatre in Mountain View for a warm summer evening of hard rock that brought out fans from all over the Bay Area. Judging from the fans' reaction, the band still has what it takes after all these years.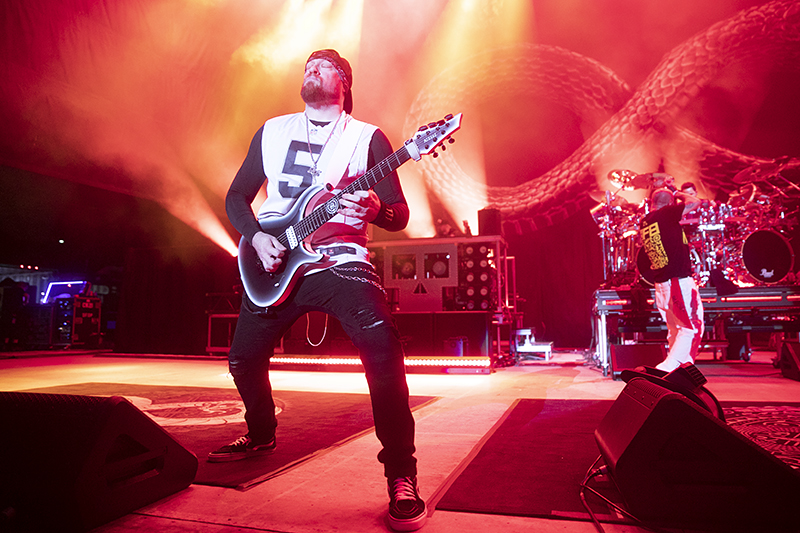 Although their 13 song setlist from the evening featured more "hits" than it did songs from the new record, their fans already knew the words to "Welcome to the Circus" and "IOU," from Afterlife. Of course the highlight of the set was their cover of "Bad Company," which they sandwiched into their set before wrapping it all up with "Under and Over It," and "The Bleeding."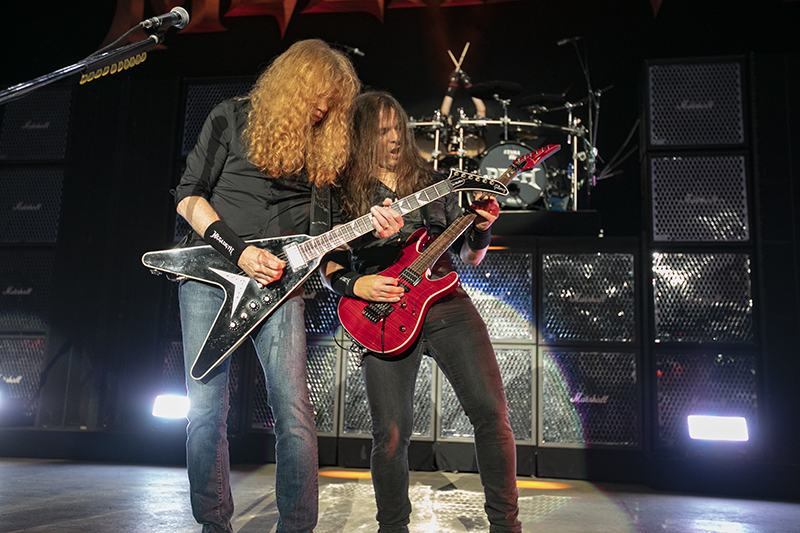 Direct support on the tour comes from Megadeth, who just released a new record as well, with The Sick, the Dying… and the Dead! With James Lomenzo returning to the band, Dave Mustaine seemed more comfortable on stage than he has in a long time, and he lead his band through a far too brief 9 song set, which was highlighted by "Peace Sells," "Hangar 18," and "Symphony of Destruction." Hopefully the band will be returning to the Bay Area soon, and with a well deserved headlining slot.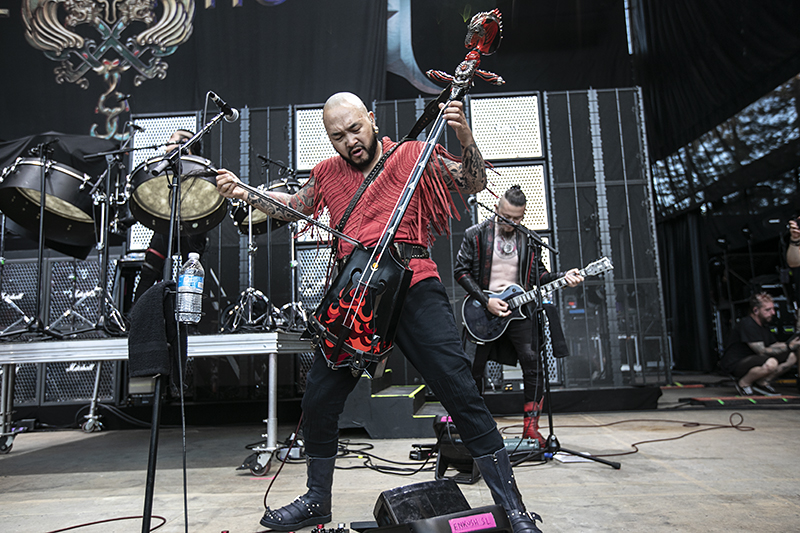 Before Megadeth brought the crowd to life, The Hu brought the crowd to their seats early, with their traditional folk meets metal songs, all played with modernized mongolian instruments. They proved to be the perfect band to get the fans excited for the two main acts.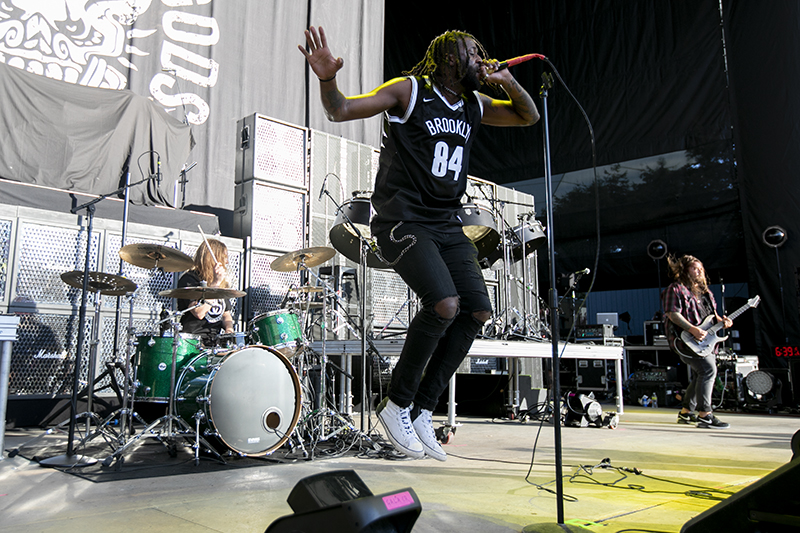 Opening the show were Fire From the Gods, who had the dubious task of getting a buzz going while playing the much dreaded in the direct sunlight opening slot.
Here's a slideshow with more photos of the bands by Raymond Ahner.
Links: