Branford Marsalis Quartet
Miner Auditorium
October 21, 2021
Photos by Jon Bauer.
The Branford Marsalis Quartet captivated and delighted the Miner Auditorium audience at the SFJAZZ Center across four nights from October 21 to October 24. Marsalis, the renowned saxophonist, shared the stage with long-time band members Joey Calderazzo on piano, Eric Revis on bass, and Justin Faulkner on drums.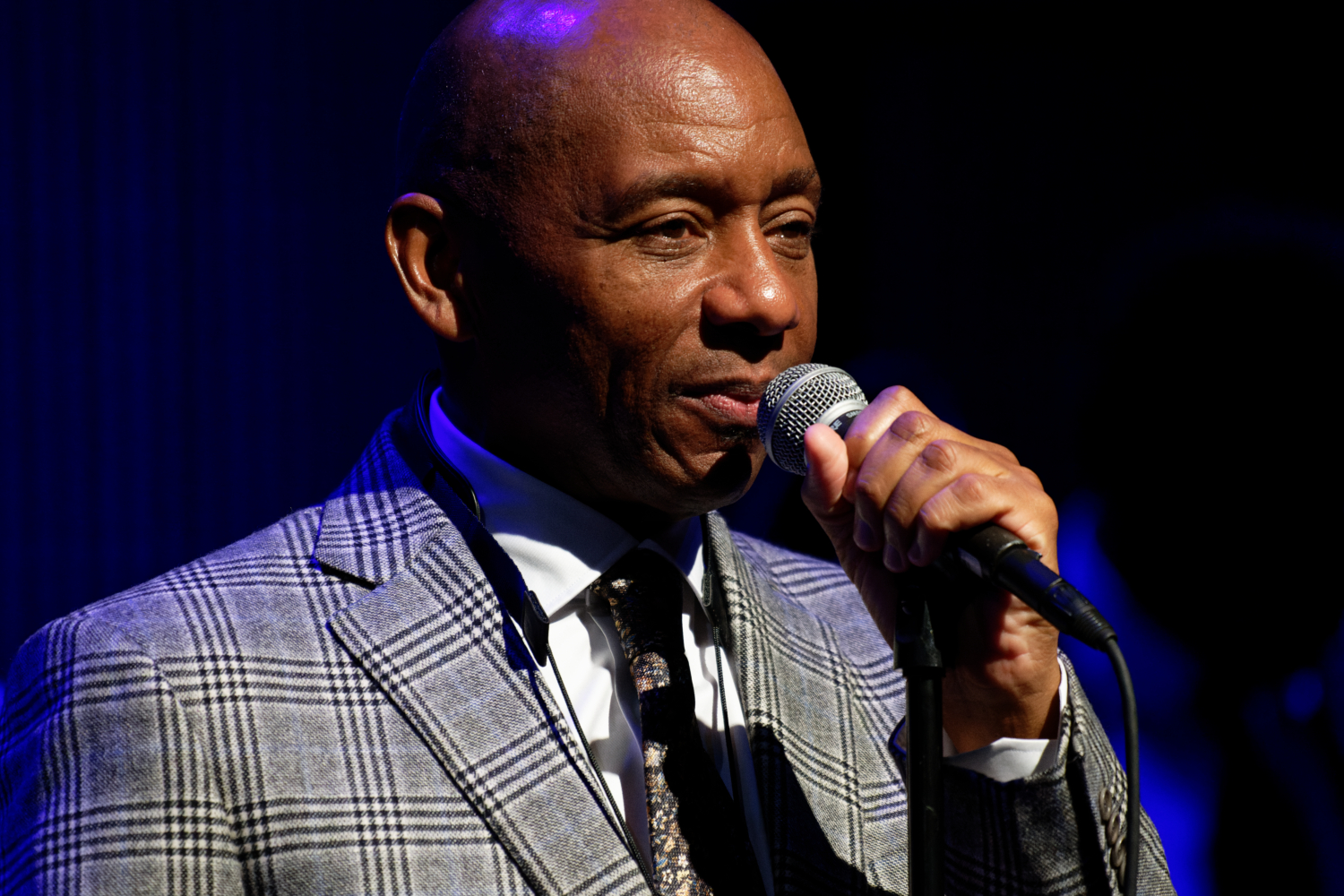 Randall Kline, SF Jazz's Founder and Executive Artistic Director, introduced the musicians as the hardest working band today. Once on stage, their dress jackets neatly draped on the piano, they played 85 minutes without intermission. Intense and emotional, Marsalis, Calderazzo, Revis and Faulkner relish the music and collaboration with one another so much so that "work" almost seems a misnomer.
When not playing, Marsalis slipped to the back of the stage to let Calderazzo, Revis, and Faulkner carry on.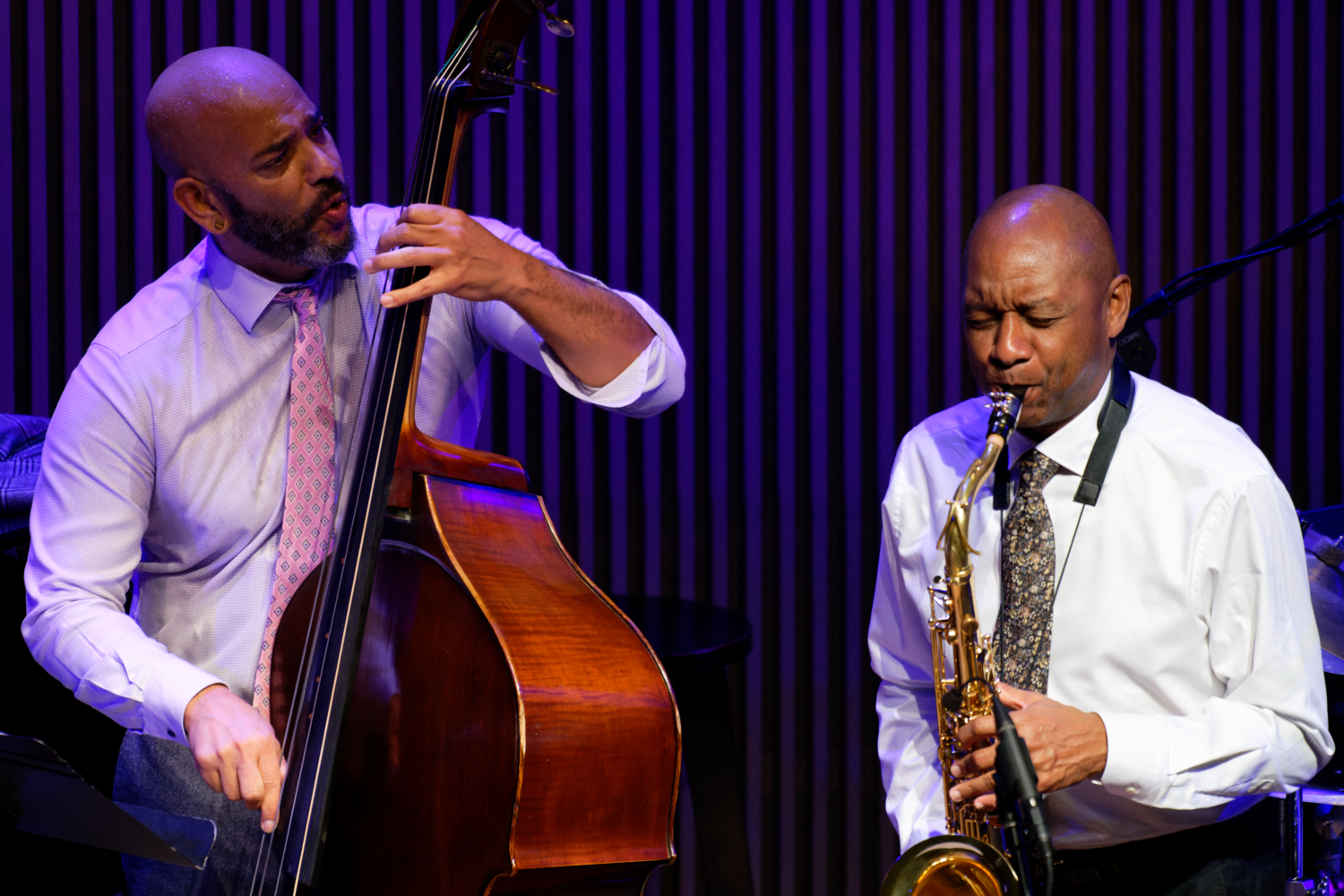 Marsalis mentioned that someone in his family translated going shopping as "making groceries." While he knew what she meant, he thought it wasn't quite right. He poses an interesting question, really, if a musician makes a point even with an interpretation that stretches the limits (as Marsalis likes to do), is that wrong? The Branford Marsalis Quartet pushes some boundaries, invites novices into jazz, and just has fun on stage.
Here's a slideshow with more photos of Branford Marsalis by Jon Bauer:
[smartslider3 slider="13″]