Billy Strings
Golden 1 Arena, Sacramento
October 4, 2023
Photos by Paul Piazza
Guitar prodigy Billy Strings and his band performed to an enthusiastic crowd at Golden 1 Arena in Sacramento recently. It was by far the biggest venue that Strings and his group have headlined in this area. That is quite an unusual feat for a performer in the bluegrass realm.
But Strings is hardly a one dimensional player. For example, he has become a darling in the jam world, where he has collaborated with members of the Grateful Dead, Leftover Salmon, bass virtuoso Les Claypool, and many others. He is also getting to be pretty well known in the massive country music world.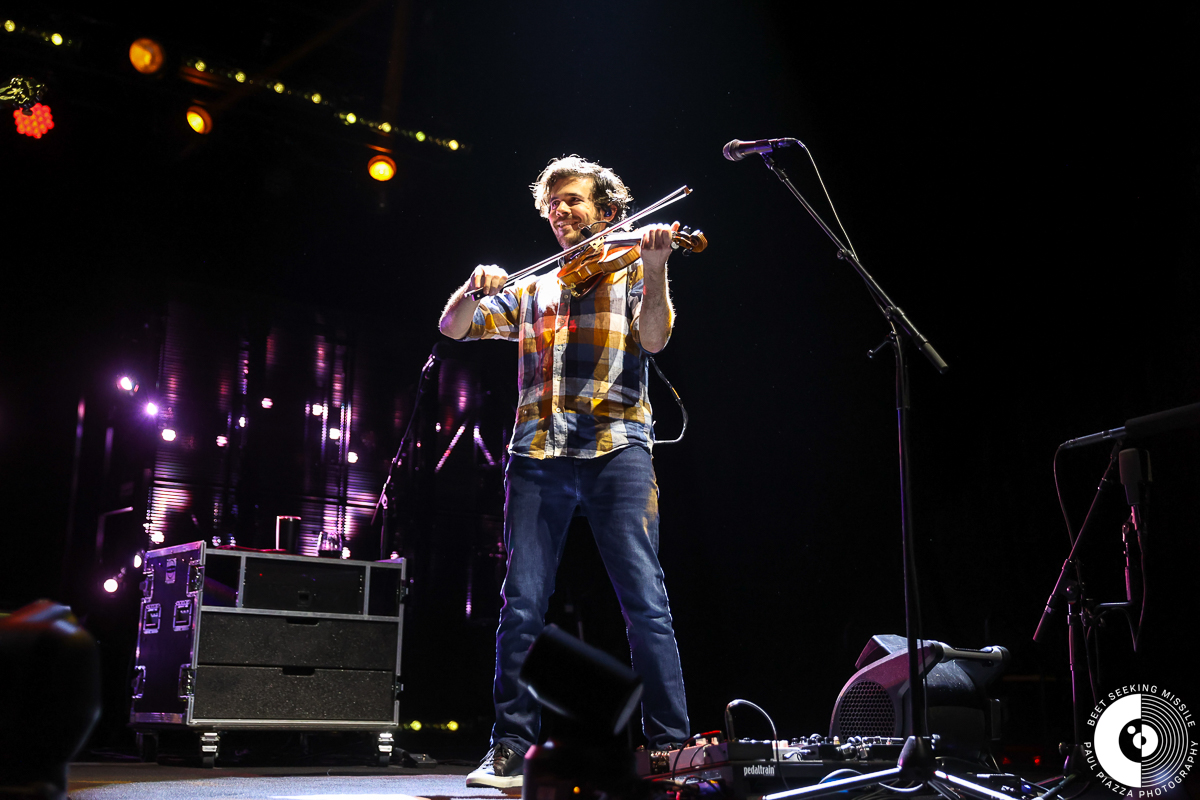 He recently joined forces with country mega artist Luke Combs on the tune "The Great Divide" and that song has exposed him to countless millions of new ears due to the genre's pop nature these days. And in that genre, someone of Strings unique playing ability is bound to stand out. It's actually a very good song with a good message that contradicts much of the jingoistic posturing in many songs in the country world. More recently, Strings teamed with country legend Willie Nelson on the great tune "California Sober" and that tune has a great feel as well.
In fact, it could be said that Strings ability to pair up synergistically with others is one of his great strengths.
It was interesting to observe a bit of fan diversity in the crowd at the arena, which wasn't quite full on this evening. Naturally, there was a strong contingent of Billy Strings superfans, but also a healthy smattering of fans from both the jam and country worlds were in attendance. All of them got the same doses of impressive virtuosity and a lengthy setlist as well-thirty three songs in all.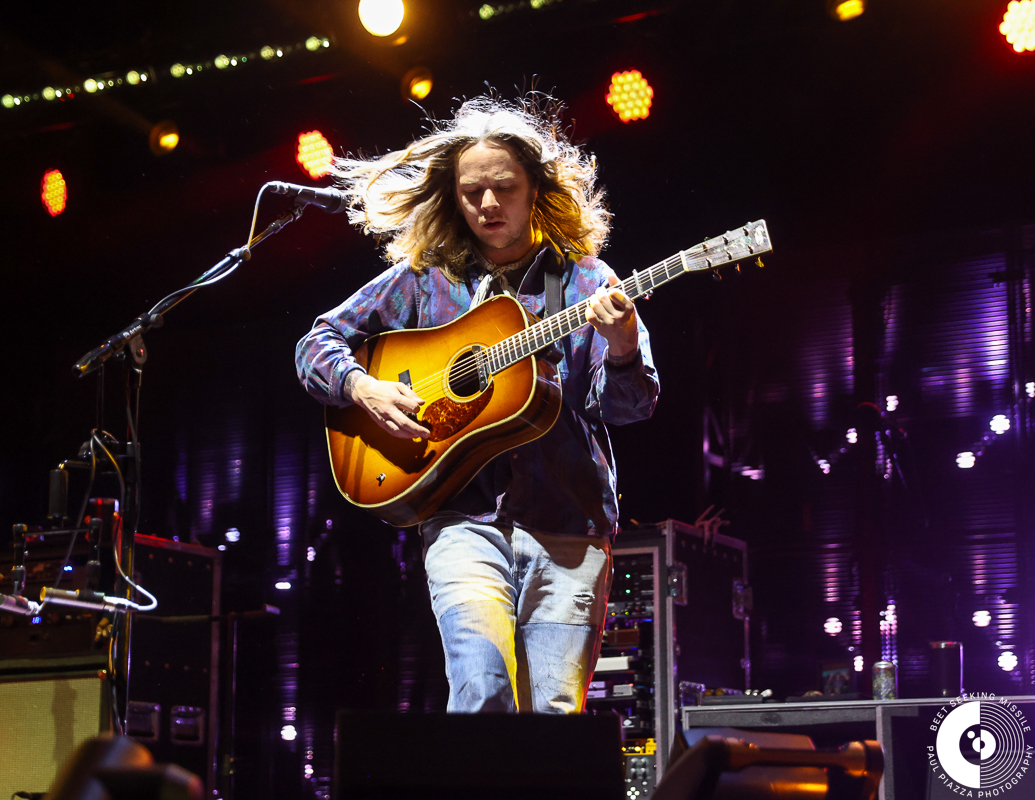 Originally, the show was to be performed in two sets, but because of some arena wifi issues, the start was delayed. Due to the late start, Strings and his excellent band (Billy Failing-banjo, Royal Masat-bass, Jarrod Walker-mandolin and Alex Hargreaves-fiddle) just played straight through, with Strings taking a lengthy solo spot while the band took a break.
There were twenty two covers in all including "Pancho and Left" and a live debut of Jimmie Rodgers "Sleep Baby Sleep" among many great tunes.
The ceiling is pretty limitless for this young performer, who turned thirty one the day before the show in Sacramento before heading off to two sold-out shows at Stanford's Frost Amphitheatre. He comes across as a humble performer and seems to really connect with the fans on a number of levels. His quartet is super tight and all four players together are quite socially impressive.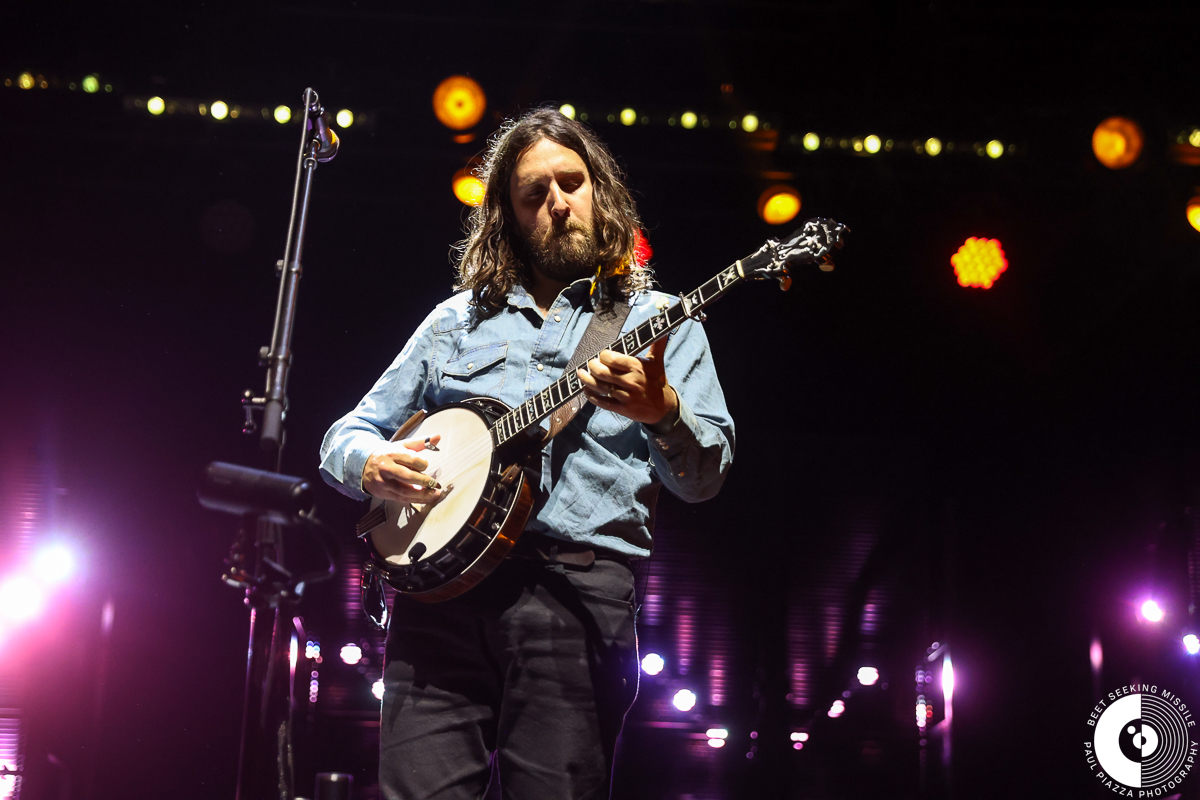 Strings is at the top end of a very impressive group of young bluegrass artists that also includes Molly Tuttle and Sierra Ferrell. He was paired musically with both. He was also featured on banjo master Bela Fleck's "My Bluegrass Heart."
And with the Aftershock metal festival arriving in Sacramento the day after Strings departed, one could easily picture the lightning-fingered Strings adding some tasty licks to the sound of more than a few bands in the heavy realm. After all, part of his teenage years were spent cutting his teeth with some heavy rock bands in Michigan. Strings and Claypool are reportedly about halfway through recording an album together, but according to Claypool they keep getting distracted by talk of fishing. Both are avid fishermen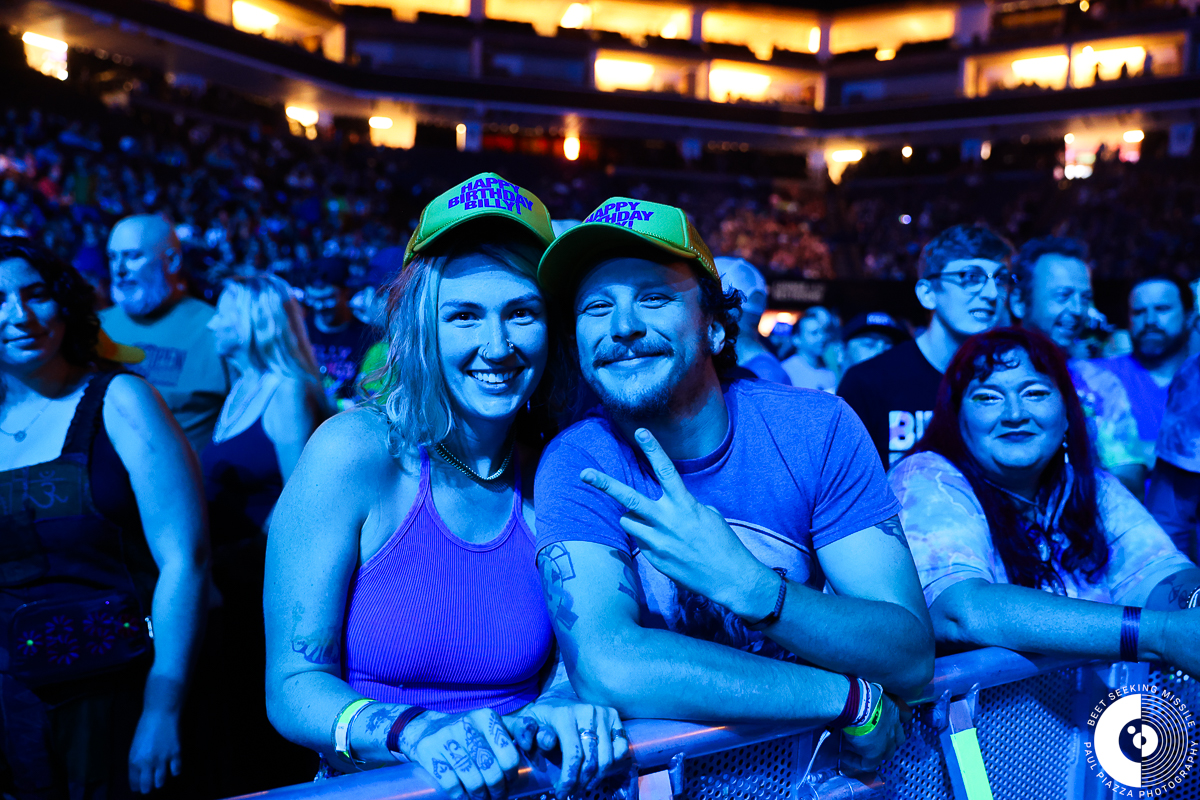 Strings most recent record, Me/And/Dad, was a nice surprise. Strings (who was born William Lee Apostol) suffered the loss of his biological father from a heroin overdose when he was only two and his mother remarried Terry Barber, an accomplished bluegrass musician. Barber was a heavy influence on his stepson, introducing him to traditional bluegrass artists at a young age. The album is a collection of traditional, country and bluegrass music from George Jones, Doc Watson, and others. Barber takes the lead vocal with his gruff, weathered vocals on Jones' "Life to go." It's a nice listen and gives one insight to more of the young Strings' influences.
It's also a classy way for him to show where he came from.