Alicia Keys
Oakland Arena
August 1, 2023
In case anyone has forgotten, Alicia Keys is one of the brightest stars in the entertainment universe. She made that statement loud and clear at the Oakland Arena recently, triumphantly returning to the Bay as she concludes the last dates of her Keys to the Summer tour.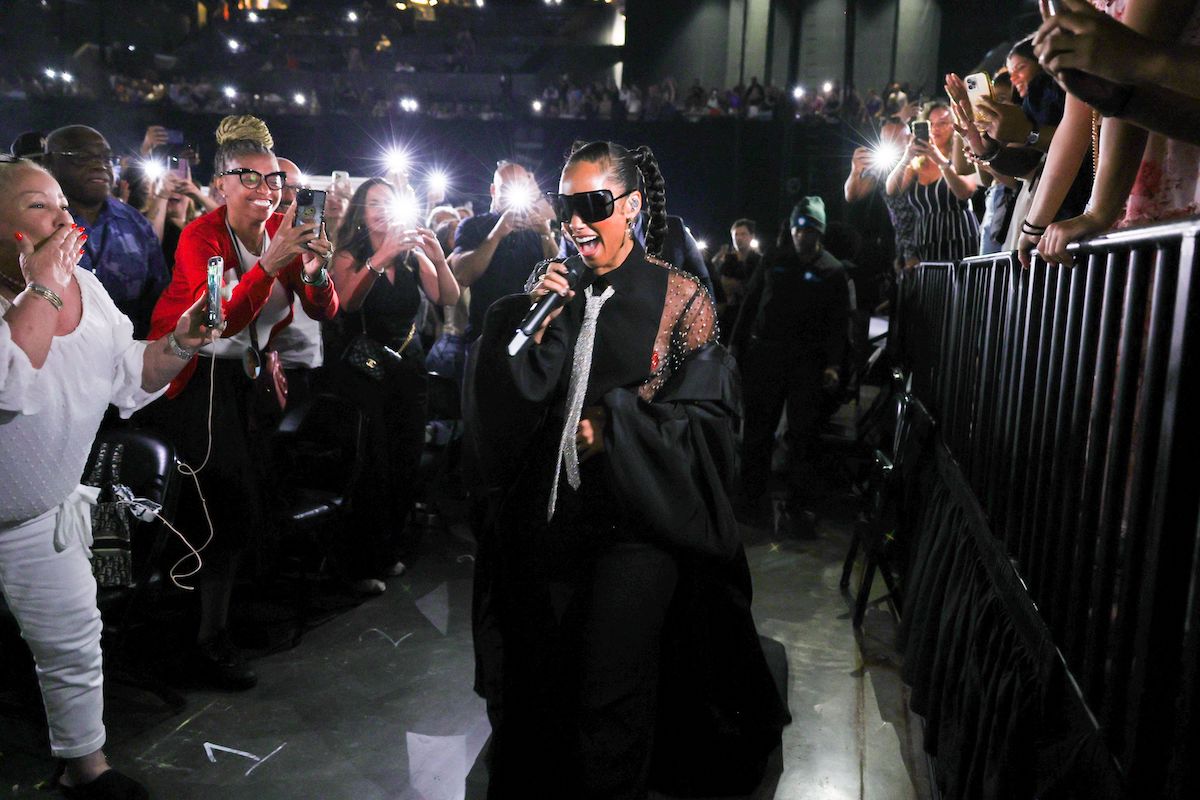 With a stage setup that presented her performance 'in the round,' Keys appeared amidst flashing lights and courtesy of a riser that elevated her onstage as if she appeared out of thin air.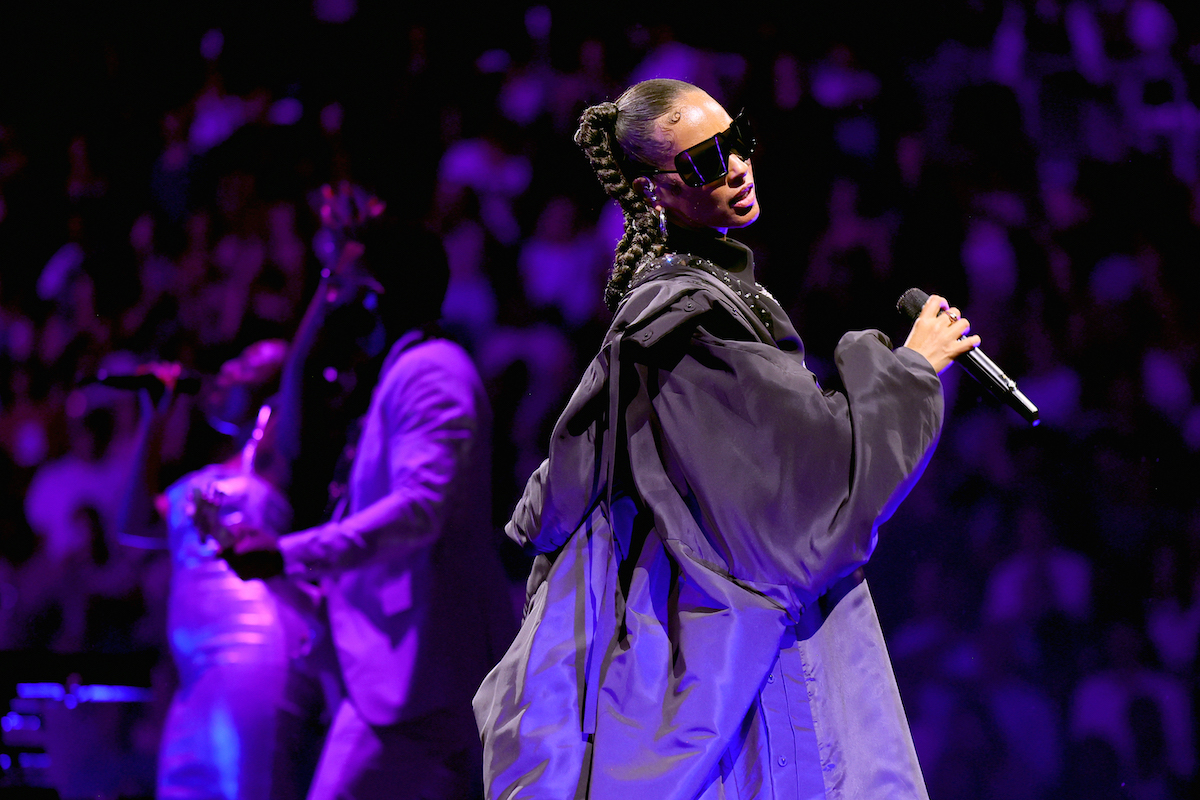 Sparkling like a diamond in a green and gold hooded jumpsuit (perhaps a subtle homage to keeping the hometown Oakland A's here in Oakland) and shimmery shades, Keys and her backing band started into a 31-song, two-hour show that proved to be intimate yet laden with big tour production.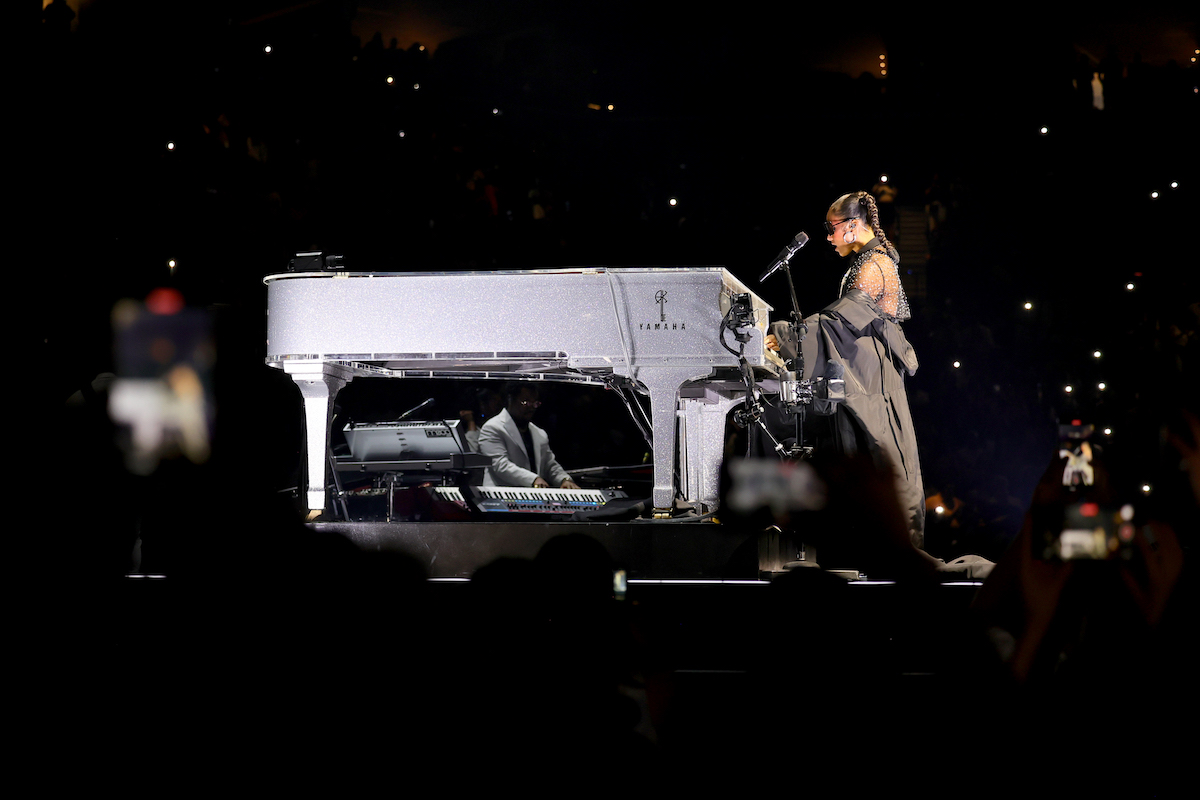 Playing her grand piano while standing, the now 43-year-old Keys kicked off the night by stating how much she loved the Bay. Then she jumped in with the song that put her on the map, 'Fallin,' from her multi-platinum debut recording Songs in A Minor (2001).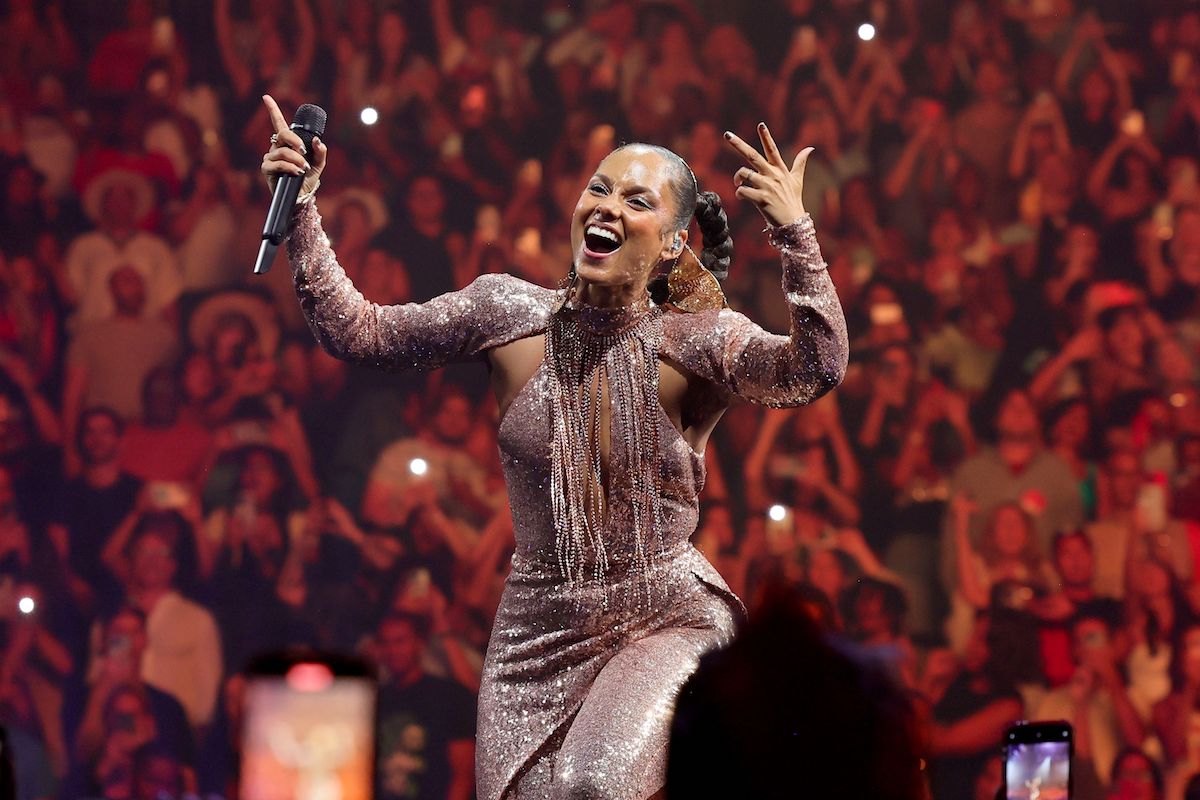 The crowd lit up with raucous approval as the effortless talents of the native New Yorker were put on full display. Taking cues from the likes of Prince and Liberace, Keys showed the style and confidence of a true star, combining stellar musicianship and epic neo-soul vocals on the crowd favorite 'You Don't Know My Name' (The Diary of Alicia Keys – 2003).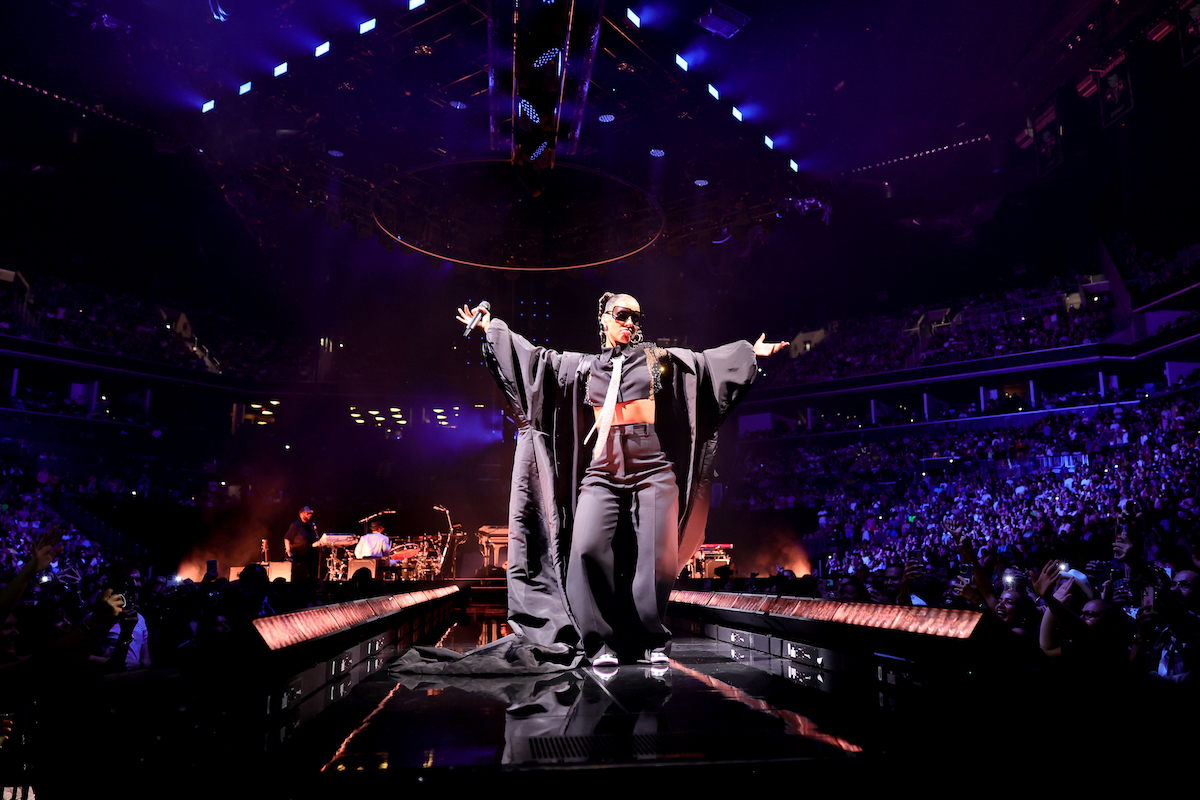 Exiting for a quick wardrobe change which had her return revealing her long braids and form fitting tights, Keys showed her swag by strolling down the catwalk to a satellite stage that was some hundred feet away from the rotating stage that hosted her band.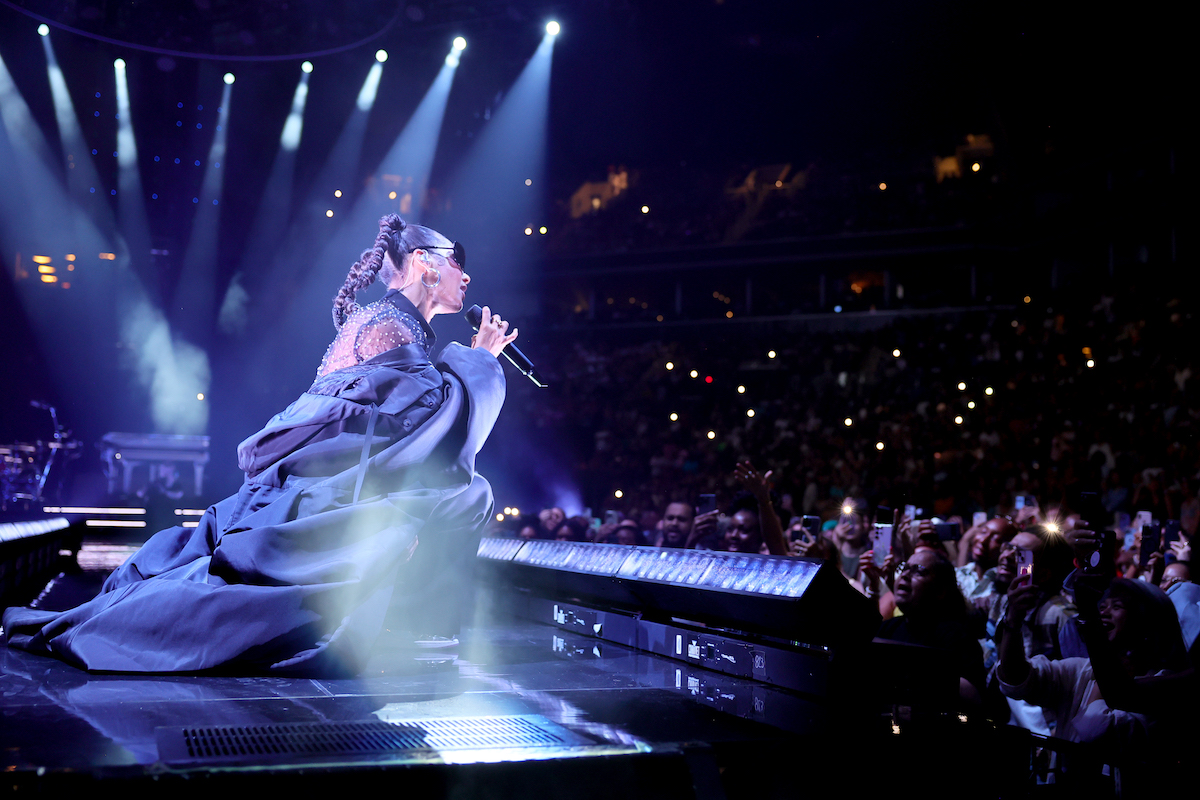 This is where the presentation flipped the room so that folks who were previously far from the stage were now surprisingly front row and loving every minute of it.
By the time the set reached the back to back to back trio of "Girl on Fire," "Empire State of Mind," and a cover of The Eurythmics "Sweet Dreams," the Oakland Arena was in pandemonium, with the near capacity room crowd bouncing and grooving along.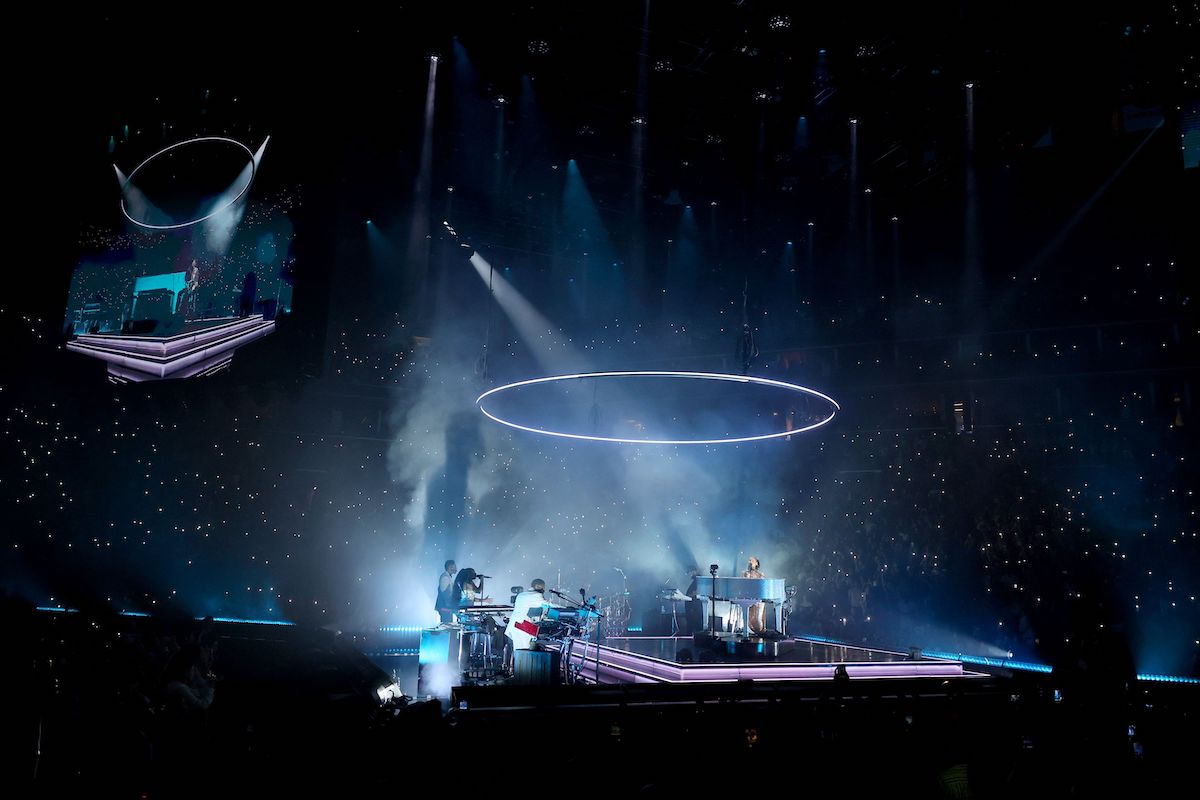 But it was the infectious singalong "No One" near the end of the performance that was the apex of a night of celebration and good vibes for Alicia Keys as she reminded fans that she still shines brightly in the galaxy of modern-day pop stars.
Tour Photos: Theo Wargo/Getty Images for AK