Tedeschi Trucks Band
Greek Theatre, Berkeley
August 20, 2022
Photos by Tom Dellinger except as noted.
The large large twelve-piece Tedeschi Trucks Band's annual Wheels of Soul tour stopped by The Greek Theater in Berkeley over a recent weekend and delivered a towering performance that will serve as yet another solid piece to their legacy that will no doubt stand for eons. This is a particularly ambitious year for this band as they bring to life a project that began during the pandemic and has now come to fruition with the release of four full albums around a theme.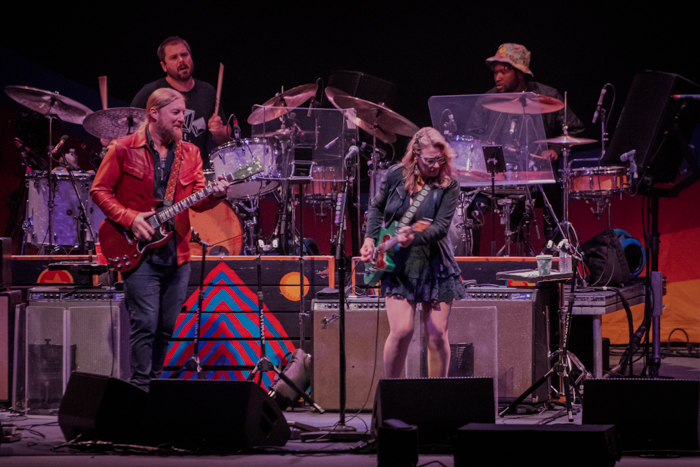 The album, I Am The Moon is divided into four episodes: Crescent, Ascension, The Fall and Farewell which constitute the four full albums of material based upon the Persian poem Layla and Majnun by Nizami Ganjavi. I would urge a visit to their website to read, see and hear more of this remarkable project.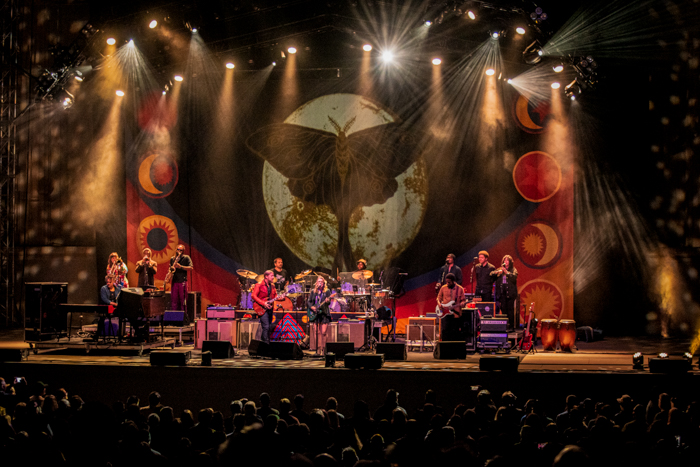 That Saturday's show was like a showcase of the ever expanding world of this band. The rich gumbo that is the hallmark to their sound was on full display as throughout the night we were treated to threads of blues, soul, gospel, and rock woven seamlessly and without effort. Digging back to Susan's Just Won't Burn right up to two new tracks from I Am the Moon: Crescent it was a rich journey that at several points hit levels of musical ecstasy.
If you've been watching this band over the years, their continued growth has been obvious. While Derek is well known for his roots with The Allman Brothers and his sound often reflecting the legacy of Duane Allman, his desire to go beyond has always been there and on Saturday he seemed to push way beyond. It was breathtaking. Susan's vocals and guitar work were impeccable as always and the energy from the band was palpable. You could feel the heart behind every note.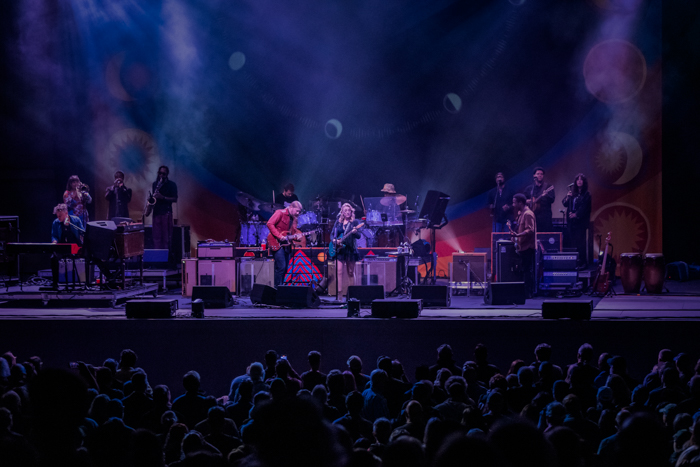 As this summer comes to a close, TTB will soon be playing their annual multi night run at The Beacon Theater in New York; a run of shows that are becoming (or is already) hallowed ground. With the releases from I Am the Moon, fans can look forward to more epic performances that will see this band stretch to new and higher realms.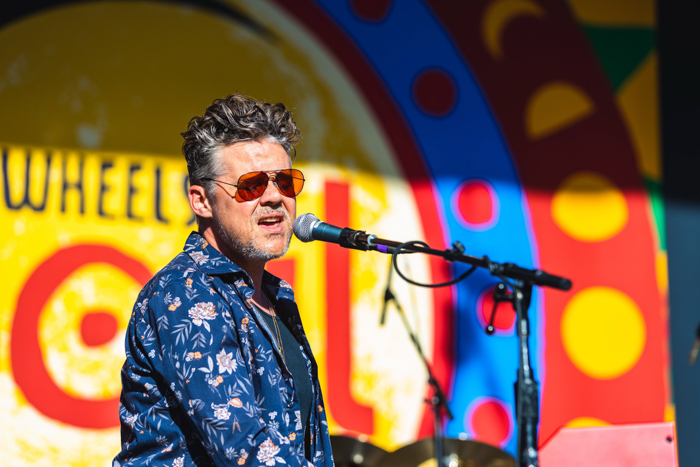 In the first of two opening sets, Tedeschi Trucks Band's keyboardist Gabe Dixon, a well established Nashville based songwriter, opened the evening with an engaging set of well crafted tunes from his catalog.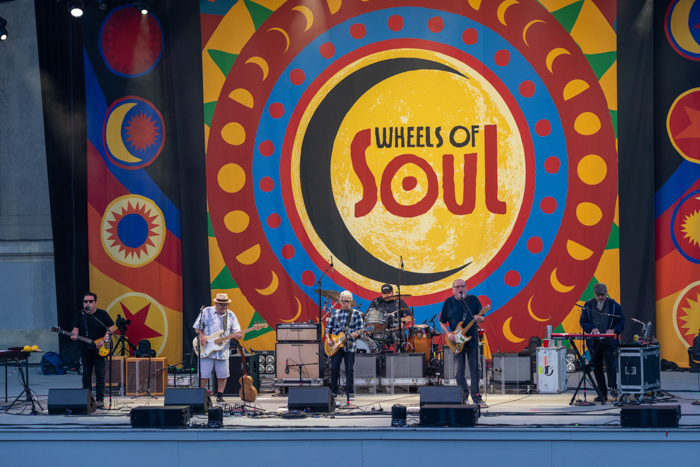 The second opener was fan favorite Los Lobos, who got things rocking and dancing with selections from their latin roots to straight up rock and roll. The spirit of Jerry Garcia was in the house as David Hidalgo was playing one of Jerry's earlier guitars: Alligator, which Susan also played during part of their set. Not surprisingly they closed out with the Grateful Dead's West L.A. Fadeaway, and Not Fade Away/Bertha. 
Links:
Setlist: Yes We Will / Hear My Dear / Part of Me / Do I Look Worried / Soul Sweet Song / Guilded / World Is a Ghetto with Los Lobos / Key To the Highway with Los Lobos / Circle Around / Pasaquan / Made Up Mind / Just Won't Burn / I Want More //Outside Woman / Let's Go Get Stoned