Rod Stewart
Shoreline Amphitheatre, Mt. View
August 8, 2023
Photos by Raymond Ahner
Although Rod Stewart is now 78 years old, that most certainly hasn't stopped him from doing what he loves to do. Not slowing down, Stewart announced earlier this year that he will be going on an extensive US Tour that includes 22 dates. The tour recently stopped off at the Shoreline Amphitheatre in Mountain View, where the rock icon performed a nearly two-hour set, playing the songs that his longtime fans expected to hear.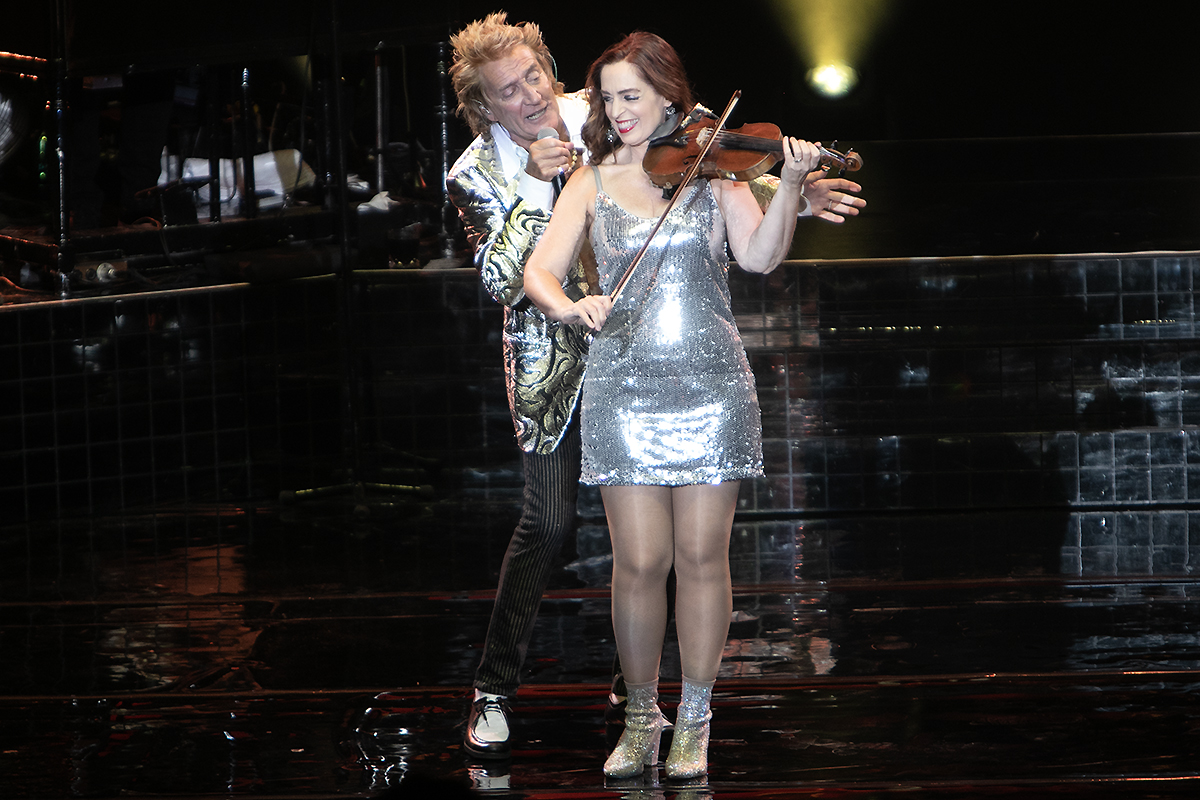 Opening his set with a cover of Robert Palmer's "Addicted to Love," it was clear that Sir Rod came to have a good time. As he engaged the crowd and interacted with the all female band (who were dressed like the band in Palmer's video), he smiled the entire time.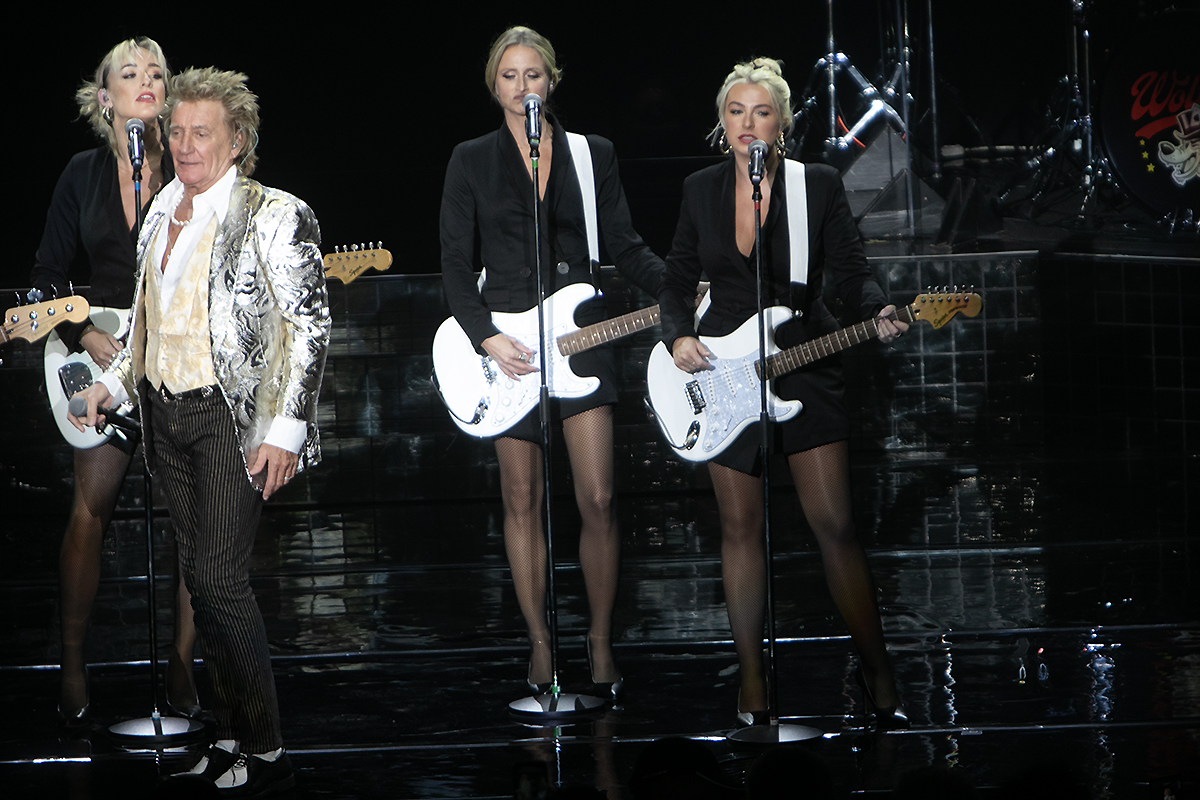 With a huge production that matched any show in Las Vegas, Stewart ran through all his hits, including "Young Turks," "Forever Young" (during which he kicked the obligatory soccer ball into the crowd), and "Maggie May," which he said was written "After a sex dream that didn't last too long."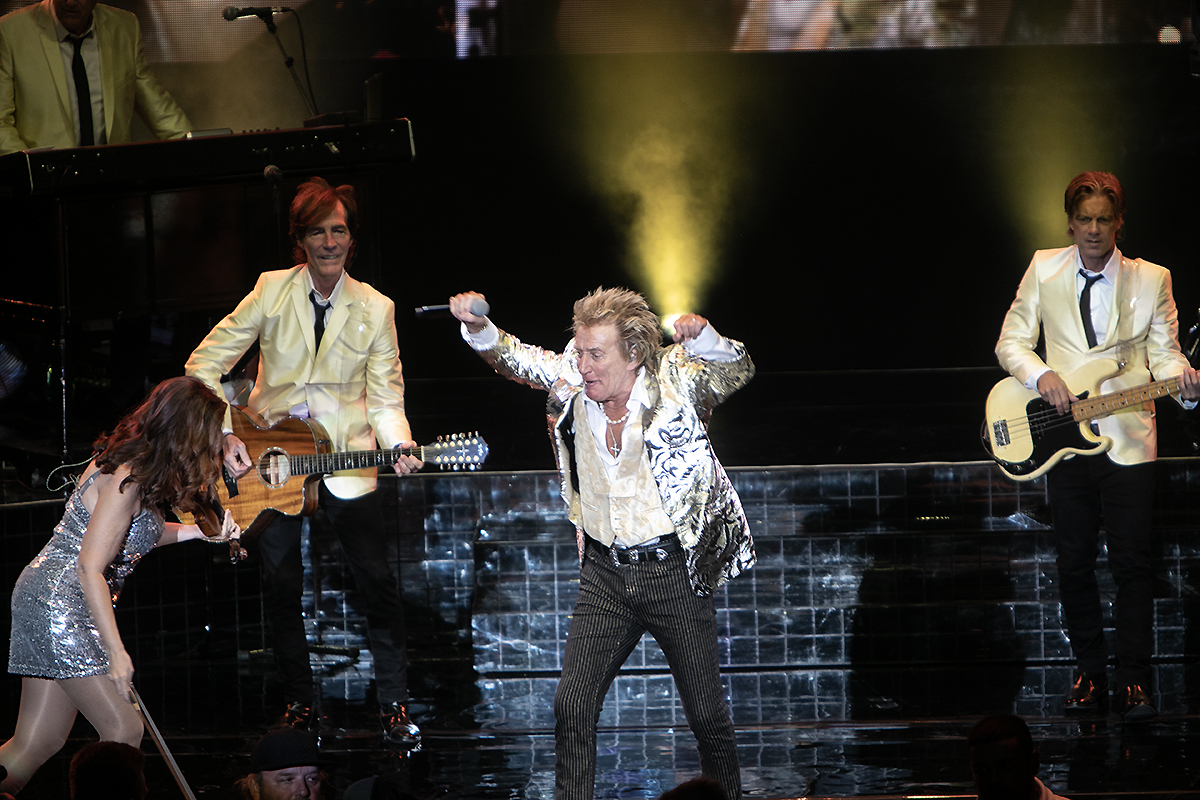 In the middle of the set, Rod dedicated his cover of Etta James' "I'd Rather Go Blind" to the late Christine McVie, and after "Downtown Train," he jokingly asked the crowd if "Anyone wanted their money back."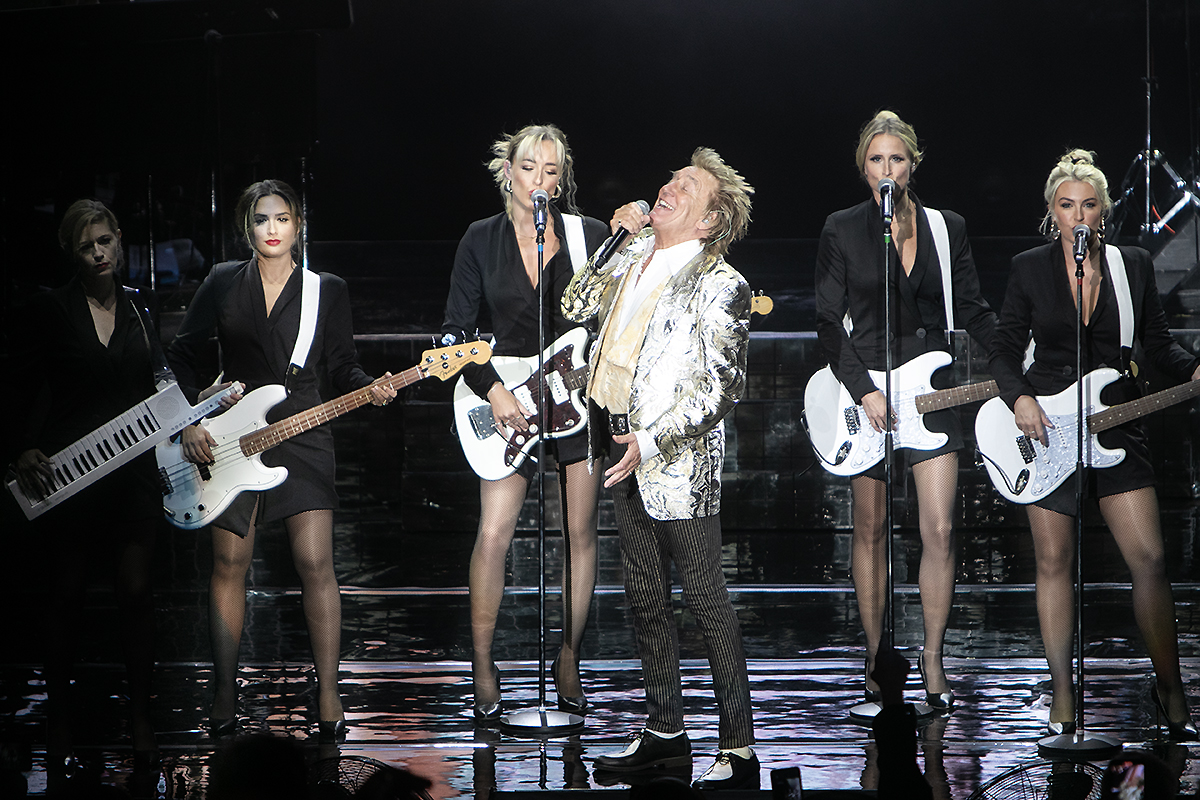 After rounding out his set with "Tonight's the Night" and "Some Guys Have All the Luck," Stewart closed it all out with "Da Ya Think I'm Sexy," before returning to the stage for a very rocking cover of The Faces "Stay With Me."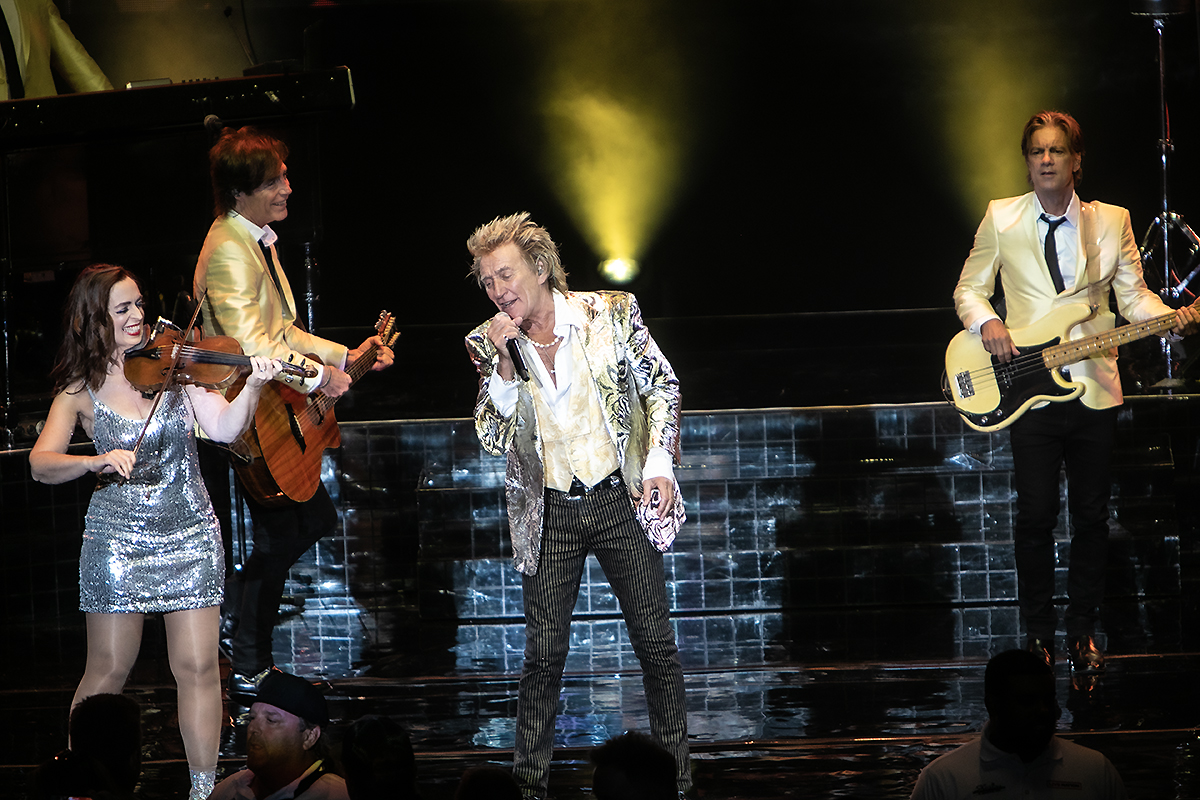 By the time it was all said and done, Rod showed that he still has the knack for singing great songs, telling great stories, and entertaining his fans. And at this point in his career, that's really all that is needed.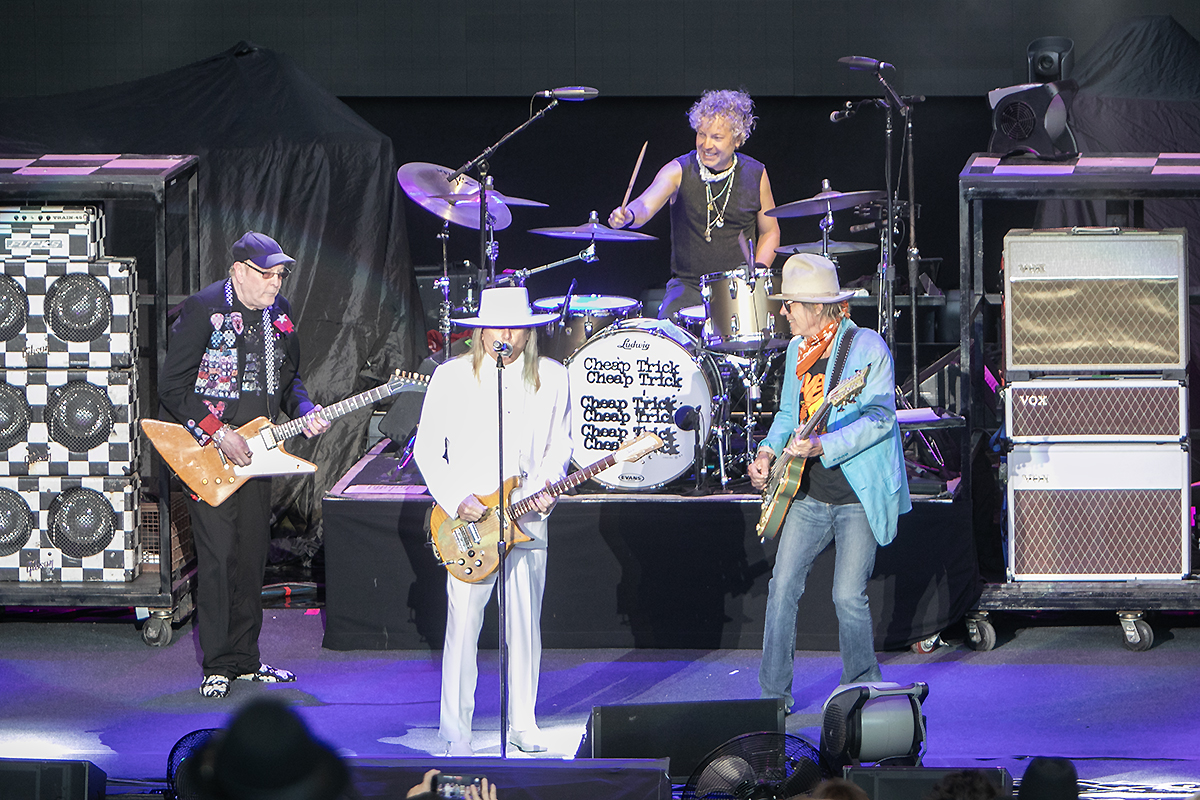 Supporting Stewart on this leg of the tour was none other than Cheap Trick, who more than did their job of getting the fans into their seats early. Kicking the festivities off with "Hello There," the band sandwiched in all their hits including "Surrender," "Dream Police," and "I Want You To Want Me," before ending their brief set with "Auf Widersehen."
Here's a slideshow with more photos of Rod Stewart and Cheap Trick by Raymond Ahner:










Links: