Pink
Golden 1 Center, Sacramento
October 12, 2023
Photos by Paul Piazza
Pink kicked off the tour for her new album Trustfall at Sacramento's Golden 1 Center recently. The dynamic pop superstar brought a huge production to the arena that featured masterful choreography, thrilling acrobatics, and numerous costume changes.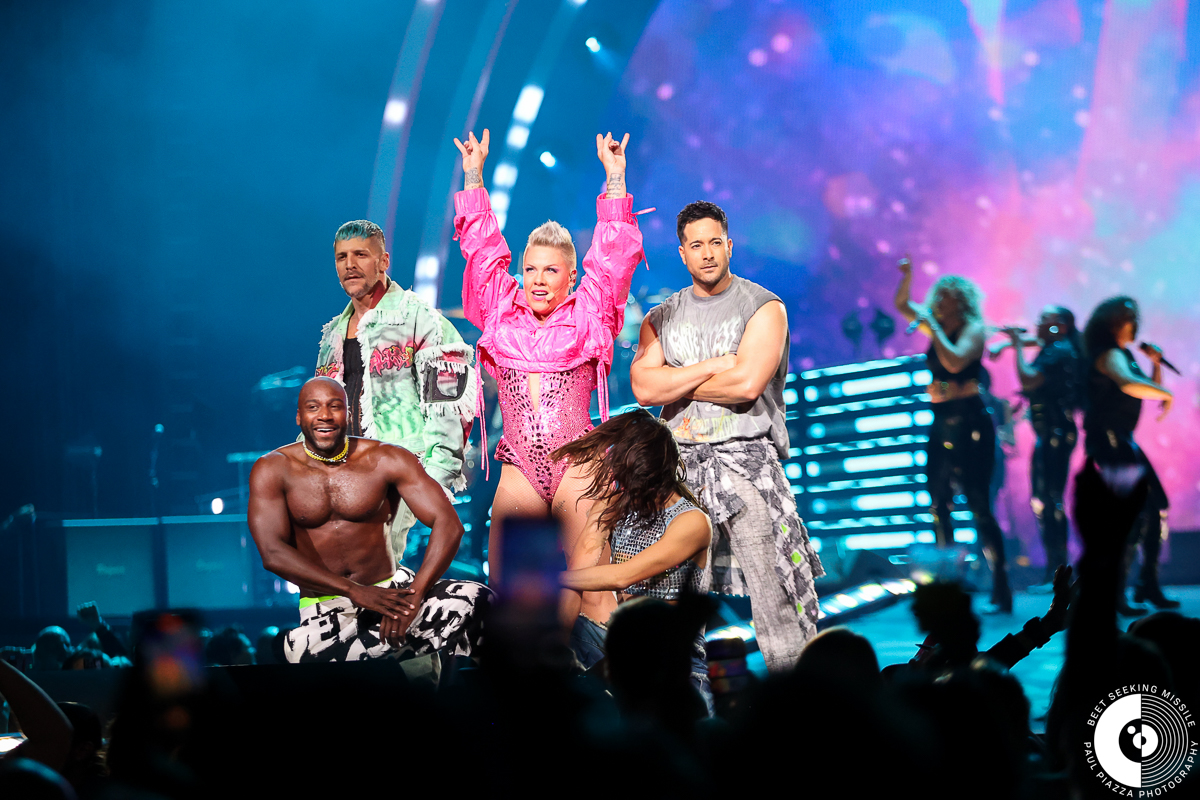 In the age of pop music where much of the focus has shifted to Taylor Swift and her "Swifties," Pink showed that her immensely physical performances, empowering music, and powerhouse contralto vocals will fill any arena to the brim and attract a legion of devoted fans.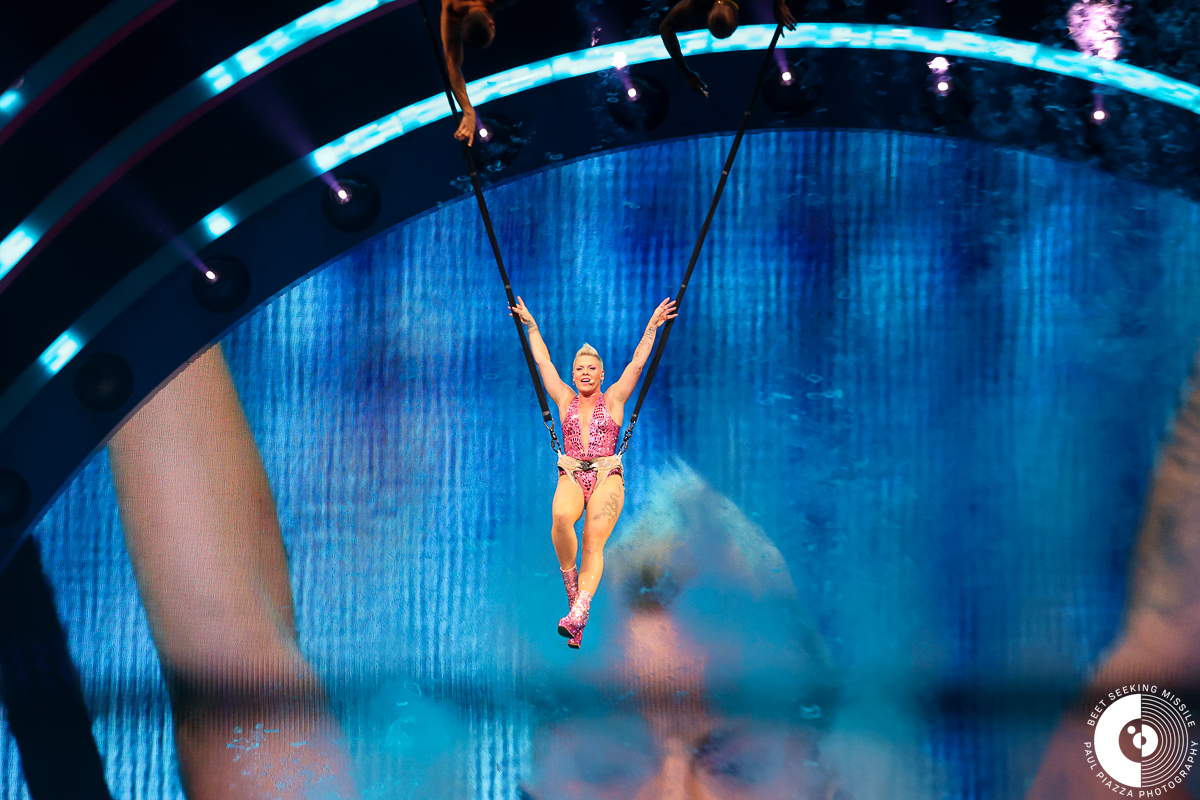 The Golden 1 Center was packed to the rafters. The audience seemed to respond to Pink for a variety of reasons, but perhaps most of all was because her rapport with her legions seemed genuine and humble. Pink (real name Alecia Beth Moore) has had numerous hits, has won Grammy's, and has collaborated with many huge names in the music industry. However, she has also managed to retain a connection with her audiences on a relatable level as a human who has gone through her share of strife and continues to struggle to find balance in this world gone mad while remaining both creative and vital in the pop world.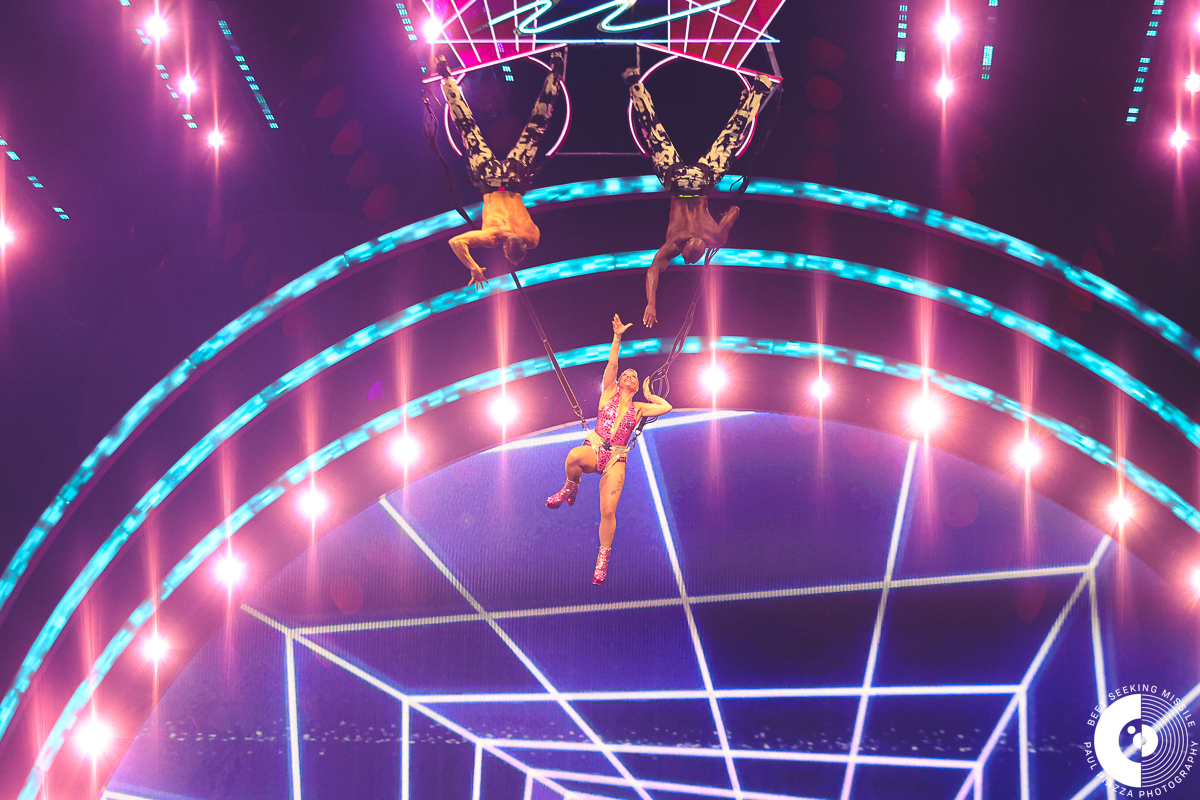 The audience was a mix of middle-aged female fans (Pink is 44), families with kids, and couples. Among them, Pink's husband and young son unobtrusively made their way to settle in at the sound booth just before the show started, a nice show of family support on the tour's opening night.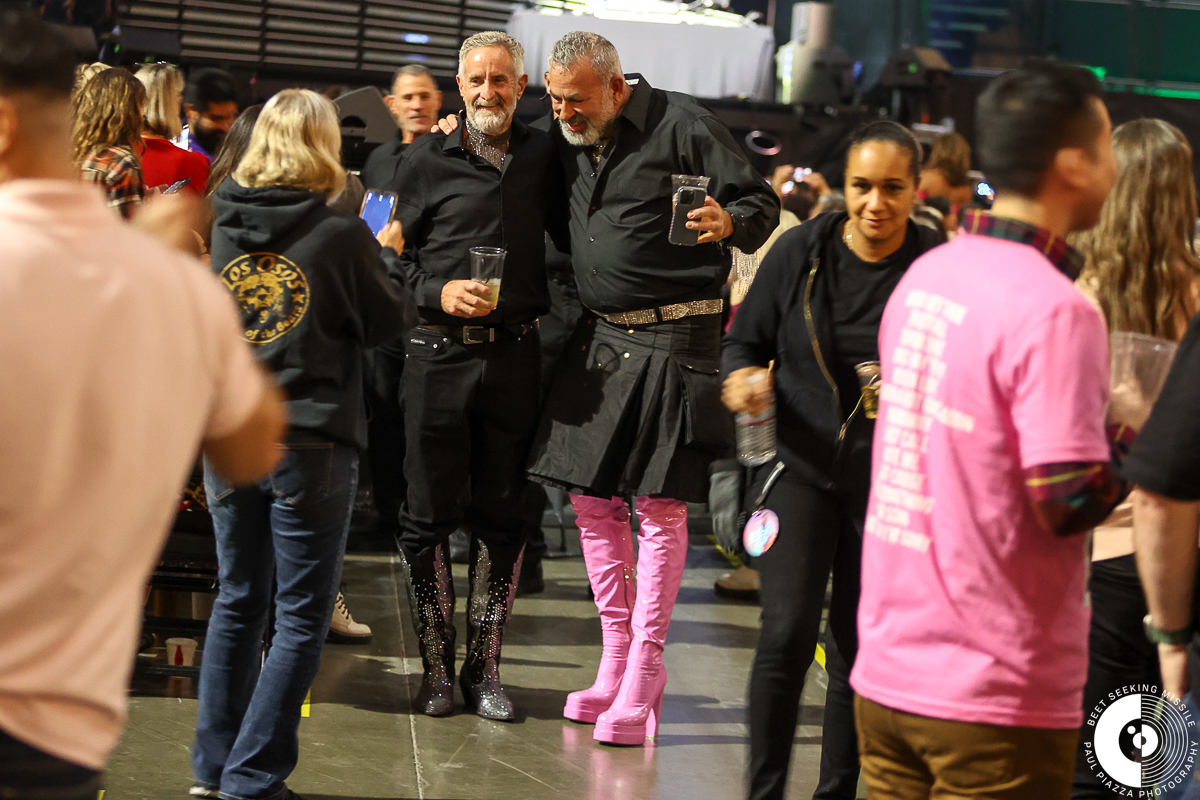 Pink appeared inside a giant, gaping, toothy mouth, high in the rafters as the show began and after some small talk, perilously plunged into a head-first bungee jump. The place went nuts. And although acrobatics are very big part of her show, there were many very nice vocal moments, some quiet, some loud throughout.
It was a spectacle, but there were also moments of nice connectivity with the crowd. Pink is a party host who can speak the same language as her audience. She is also an adventurous performer who looks for challenges both in and out of the entertainment realm.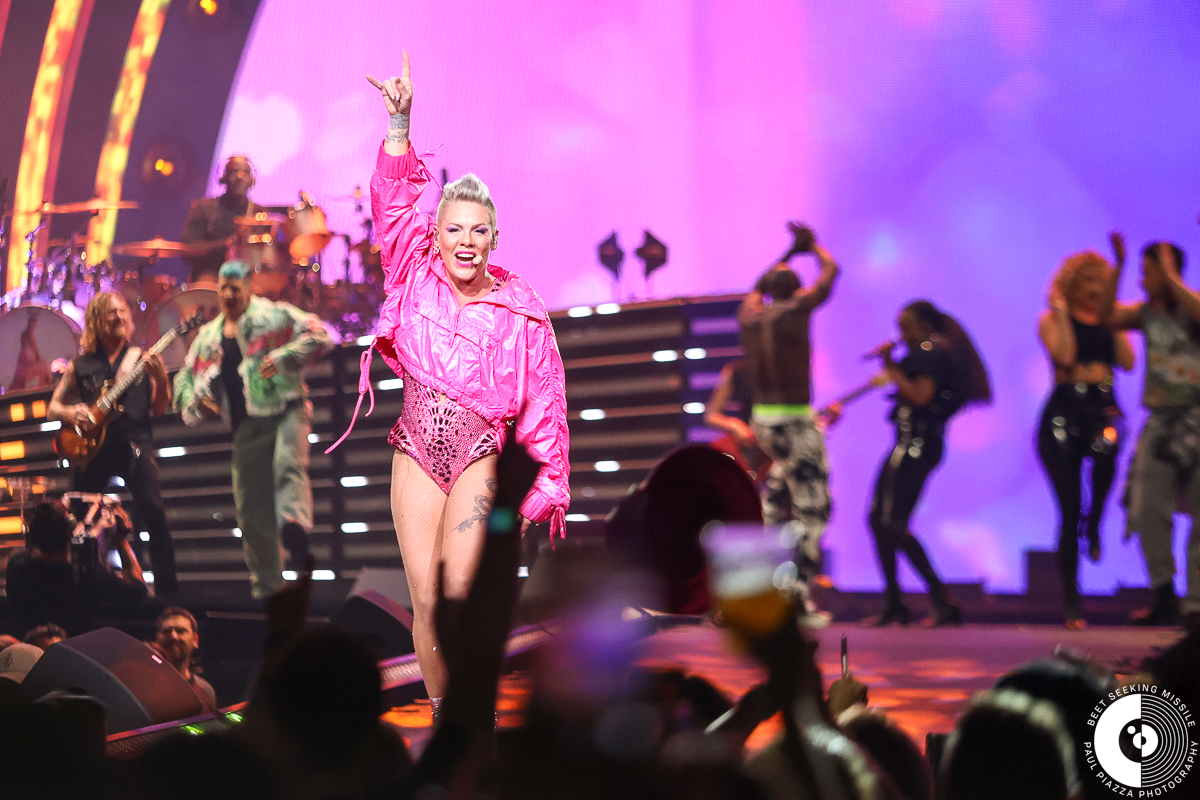 She and her husband, the motocross rider Carey Hart, have built a small winery on their property near Santa Barbara. The singer is very hands-on with the process of making wine, just as she has been with songwriting, show production and keeping it all connected to a large segment of the pop music world. It will be interesting to observe what she does next as she appears to be gaining momentum as she approaches her 50's.
Links: