Allman Family Revival
Fillmore Auditorium
Feb 21, 2022
All photos by Tom Dellinger
A recent Sunday saw Devon Allman and his Allman Family Revival roll into The Fillmore, once again celebrating the music and life of his father, Gregg. What began as a one-off idea in 2017, and with no plans to repeat, has nevertheless blossomed into an annual event. In its first year there was only the one show at The Fillmore on December 8th (which happened to coincide with Gregg's birth date), it has now expanded with demand exceeding the number of dates they are able deliver.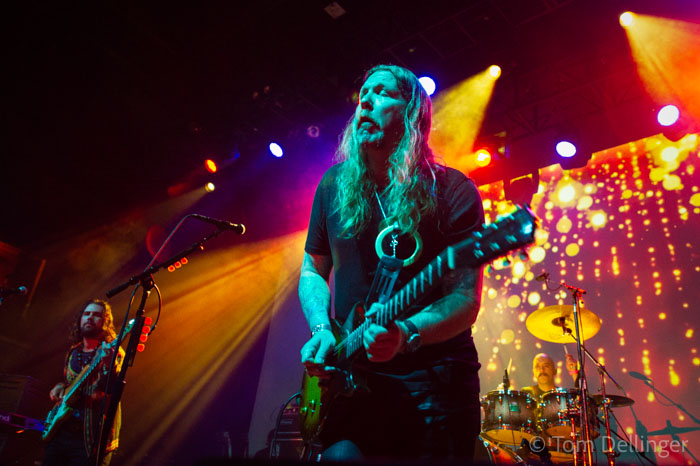 At the tour's core is The Allman-Betts band who are: Devon Allman (son of Gregg Allman), Duane Betts (son of Dicky Betts), Berry Oakley Jr. (son of Berry Oakley), John Ginty, Johnny Stachela, R. Scott Bryan, and John Lum. Around that core is a rotating cast of guests that changes from city to city. It's an impressive list that includes Eric Gales, Samantha Fish, Robert Randolph, Luther Dickinson, Jimmy Hall, Kenny Wayne Shepherd, Marc Ford (Black Crows), Tal Wilkenfeld, and many more. Drawing inspiration from The Last Waltz, Devon has guests come onstage one at a time and they'll play one song from the Allman Family catalog and another for which the guest may be known.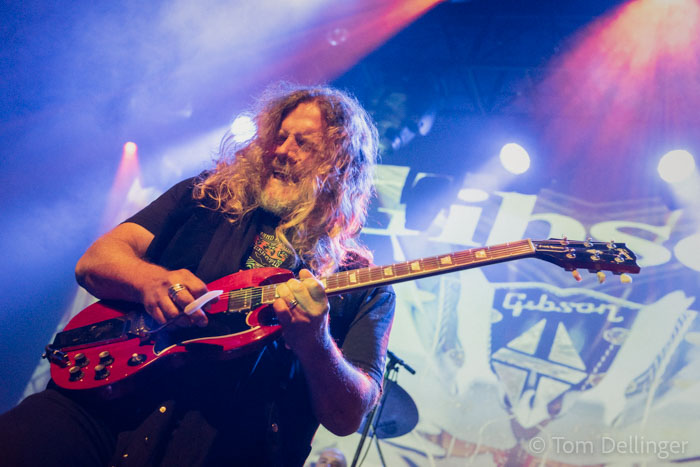 On Sunday night, we were introduced to Duane Betts' brother in law, Frank Hannon, who was also a founding member of the band Tesla. He had several memorable moments and brought an elevated level of energy both in his presence and playing. That man rocks! Returning again this year were Jimmy Hall, Luther Dickinson, and Robert Randolph, all of whom had roof-raising, blow the doors off the place kind of performances. A true joy to behold. And if there weren't enough Allman family onstage, Devon's son Orion joined in towards the end on the Hammond B-3.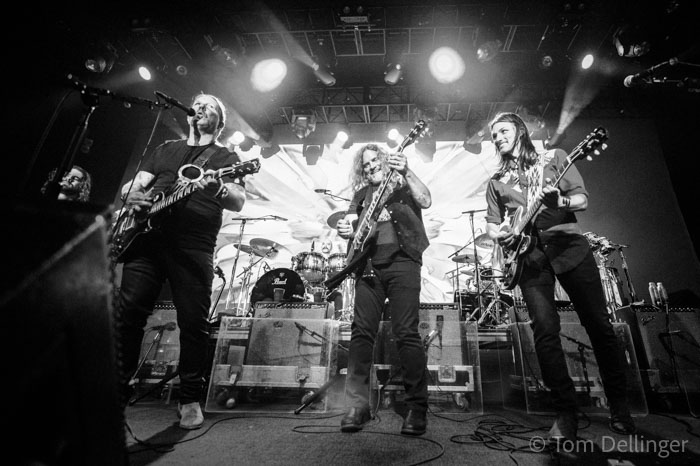 This was a show front-loaded with guitars. Lots of guitars. At some points we had Devon, Duane, Frank Hannon, Johnny Stachela, Luther Dickinson, and Marc Ford onstage at the same time. And one could arguably say Robert Randolph is close enough to guitar with his pedal steel. He just has funny tunings and plays it with the guitar lying down. This show moved along like a well oiled machine, ran a good three hours, and, no doubt, the thought that dominated the minds of the happy fans as they left, must have been: Can't wait until next year.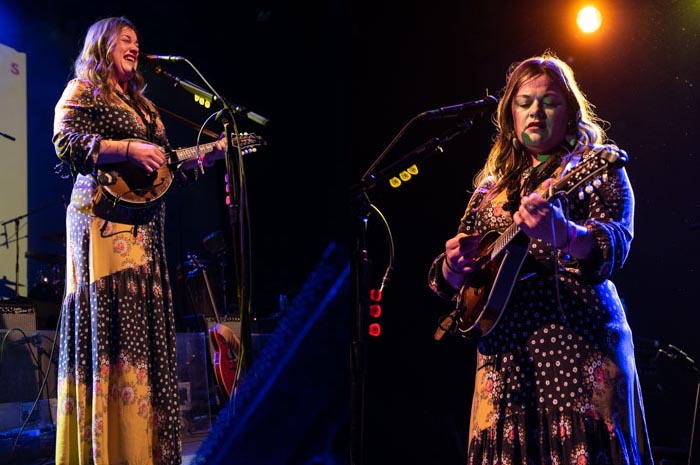 Opening was St Louis based River Kittens, an acoustic duo who had some fun songs to share. A nice set from them. 
Here's a slideshow with more photos by Tom Dellinger of this terrific show: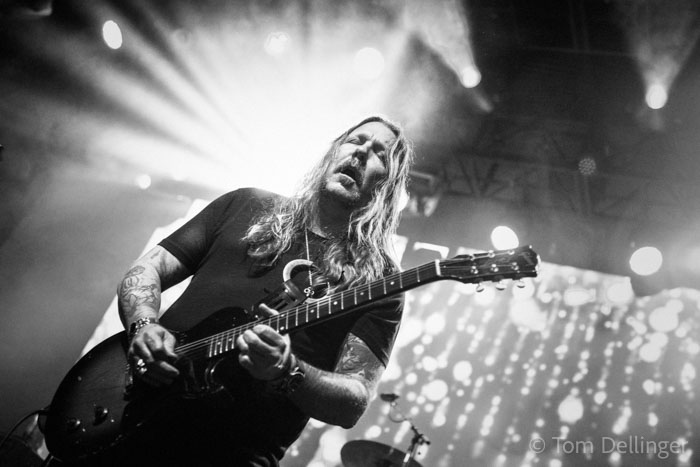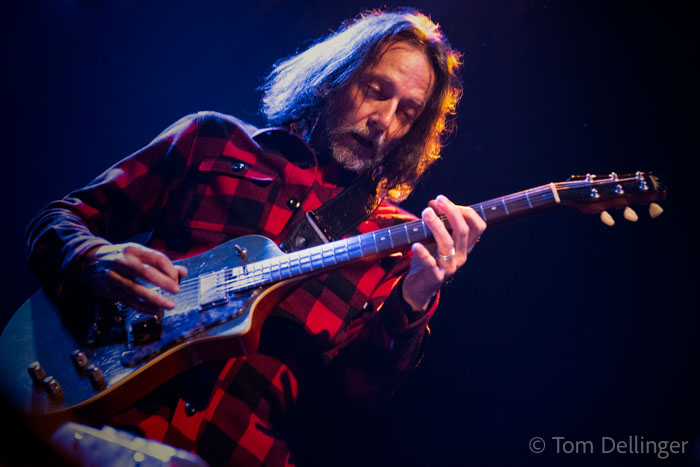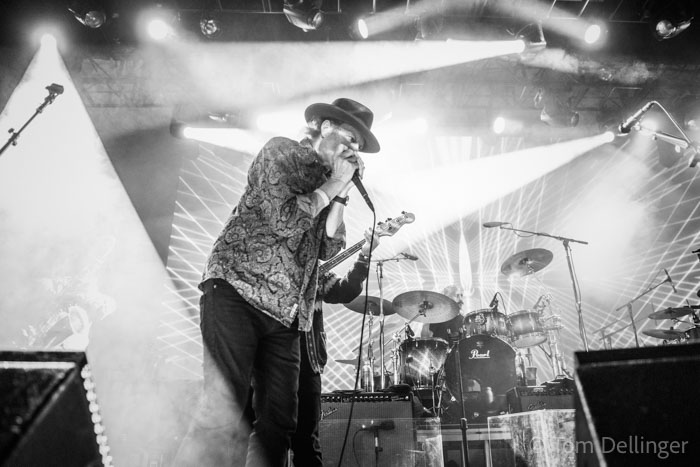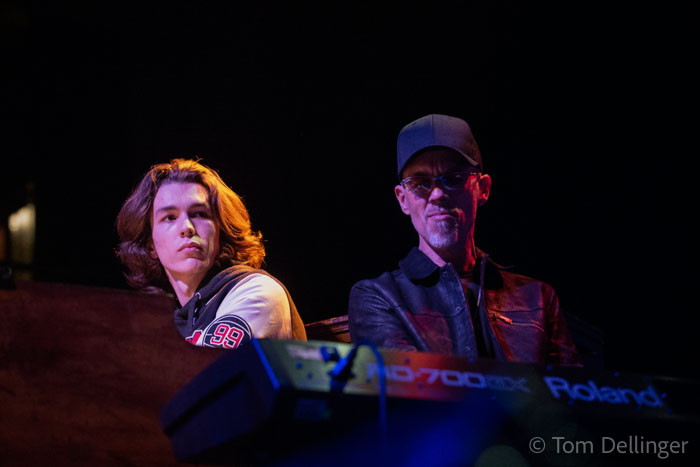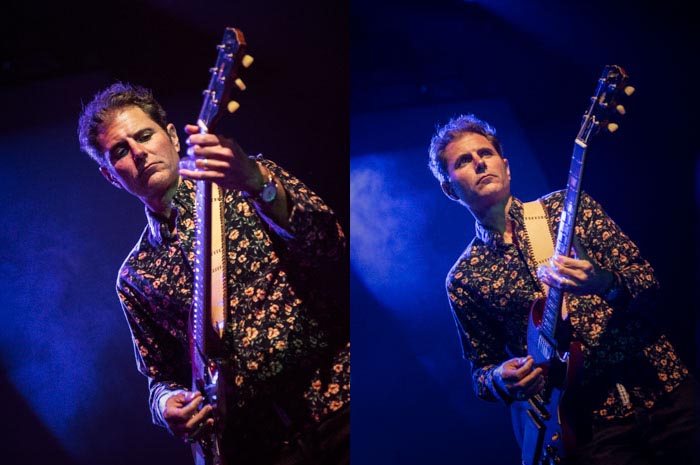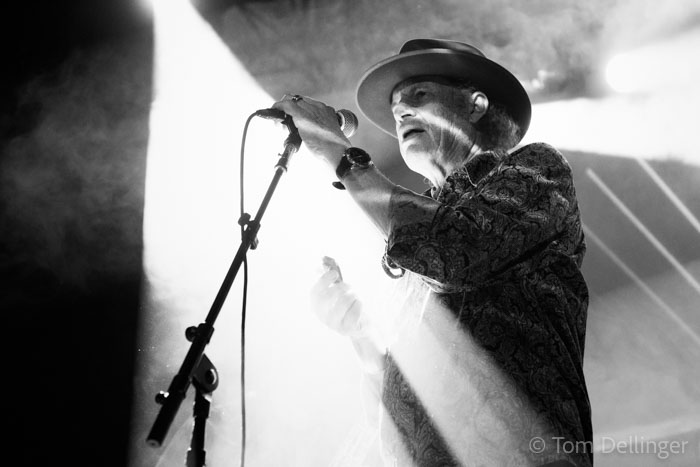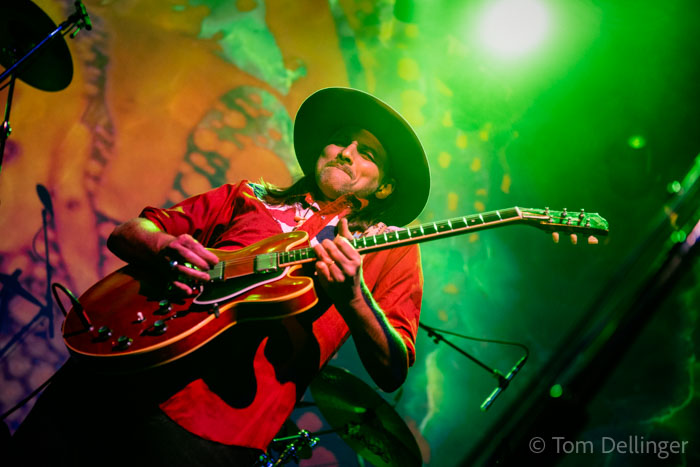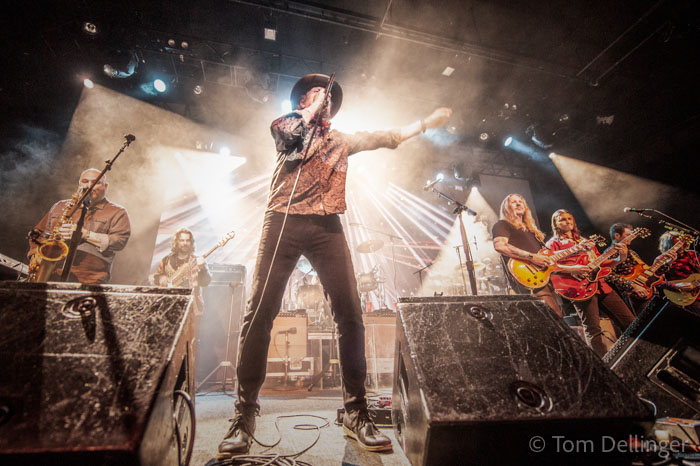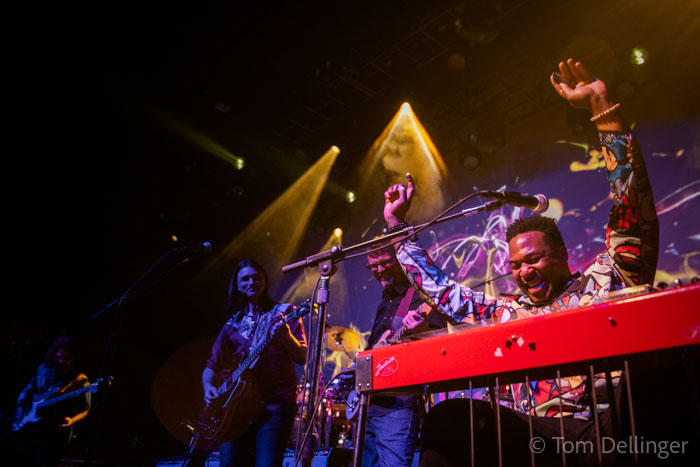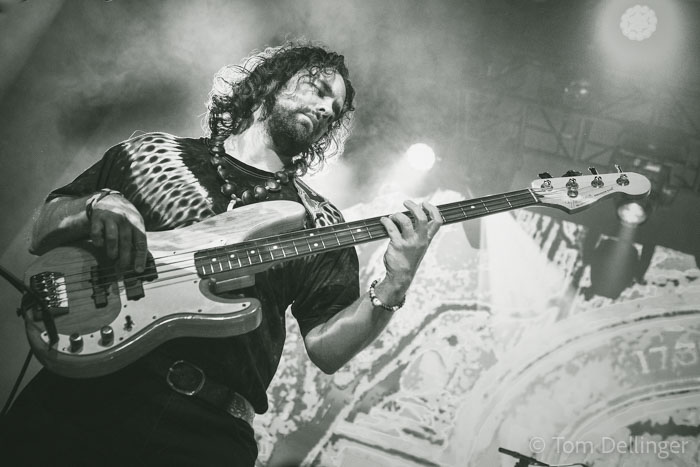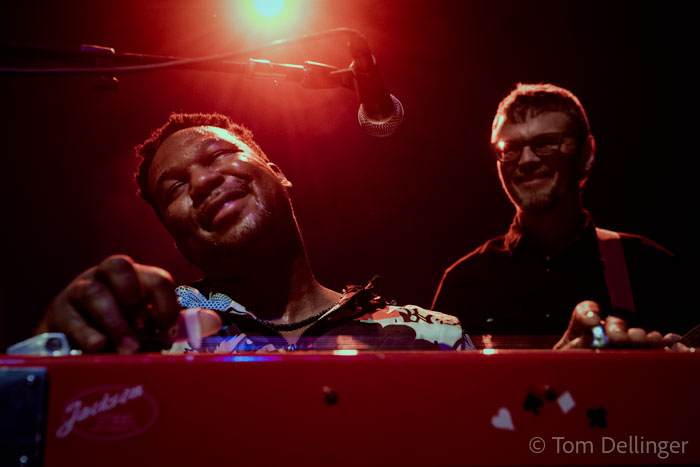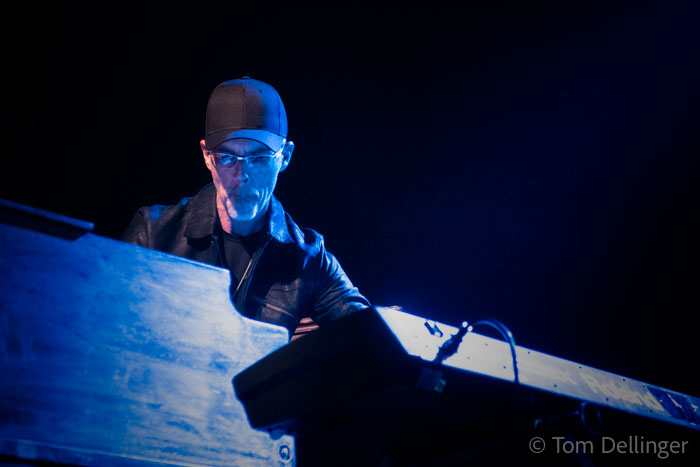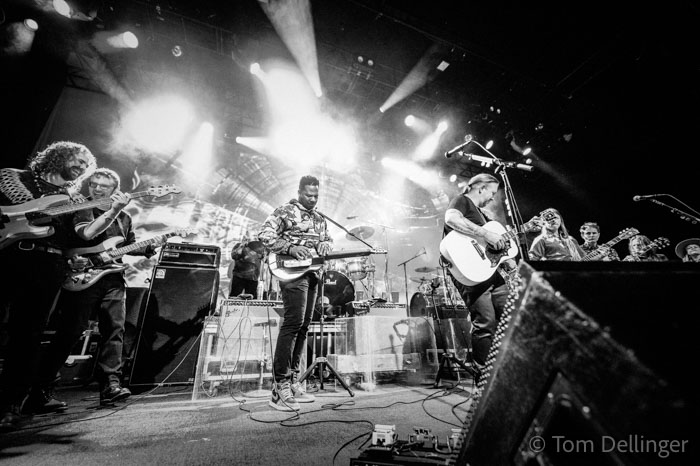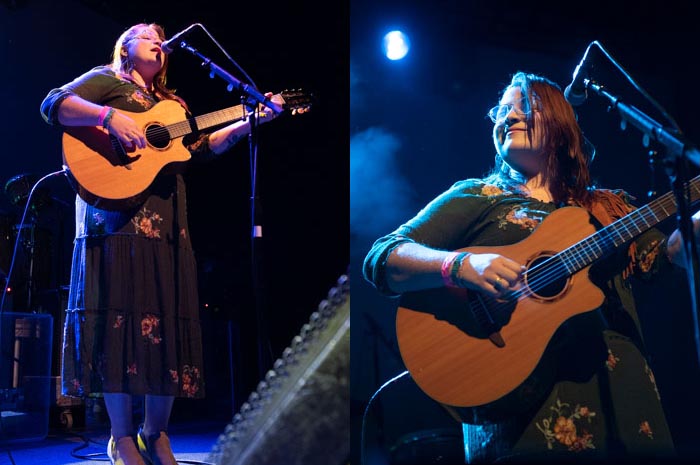 Links: