Vio-Lence
Oakland Metro Operahouse
April 14, 2019
Photos by Raymond Ahner.
As one walked into the crowded Oakland Metro on Palm Sunday, there was a sense of anticipation hanging in the air. The legendary Vio-lence were playing the 2nd show of their unexpected reunion and fans were jammed in incredibly tight to see the show. Metal fans have held Vio-lence in high regard and over the years there was always clamoring for the group to get back together. While former guitarists Phil Demmel and Rob Flynn were busy touring the world with Machine Head, it always seemed unlikely that Vio-lence would ever reunite, save for a few one-off performances. Much of the classic lineup reunited a few years ago for a benefit concert for ailing frontman Sean Killian, who was losing a battle with liver cirrhosis.
Thankfully, Killian was able to get a liver transplant and eventually he felt well enough to do a full-fledged Vio-Lence reunion with Demmel, bassist Deen Dell, drummer Perry Strickland, and guitarist Ray Vegas. And now, the band was ready to storm onto the stage for a special matinee show for their rabid fanbase.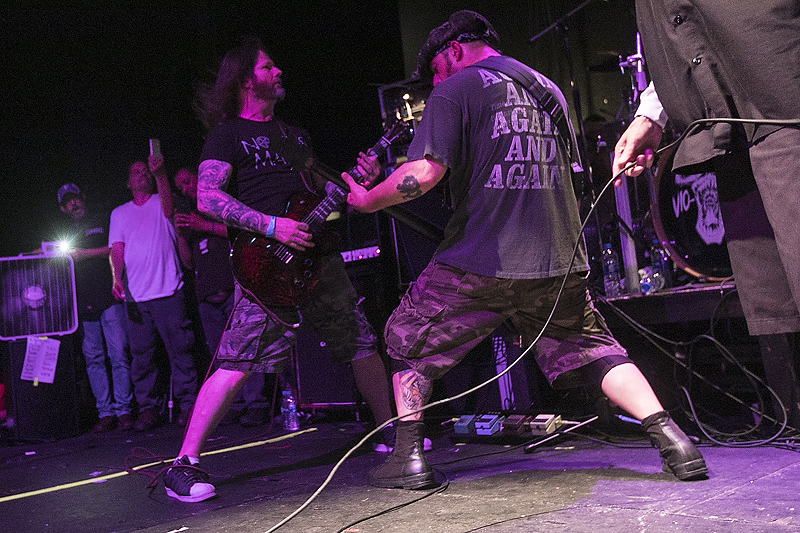 As the lights dimmed and the band walked on stage, the crowd began to swell and thrash around, just as the band launched into the ripping thrash of "Kill on Command" from their classic debut record, Eternal Nightmare. Between Demmel's wild guitar solos and Killian's rapid-fire vocal delivery, it was hard to believe this was the first Vio-lence show in over sixteen years. The next couple of songs saw the band rolling through some more classics from Eternal Nightmare, including the band's most well-known song, "Serial Killer." Just as the song began to pick up steam so did the mosh pit, with plenty of people also taking to the stage to jump off into the crowd, a wild and chaotic moment.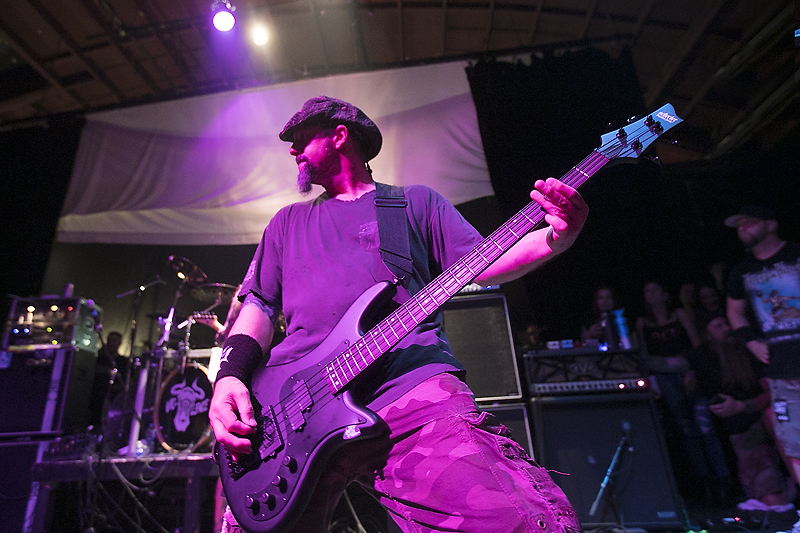 Killian took to the mic after the song to introduce his friend, drummer Mark Hernandez, who was going to come on stage to play some Torque songs with the band. Torque was founded after the initial breakup of Vio-lence and was a more groove-focused band, which gave everyone in the audience just a bit of a physical break. However, between the pummeling riffs of "Again" and "Breed Like Rats," it was hardly a break for anyone in the crowd.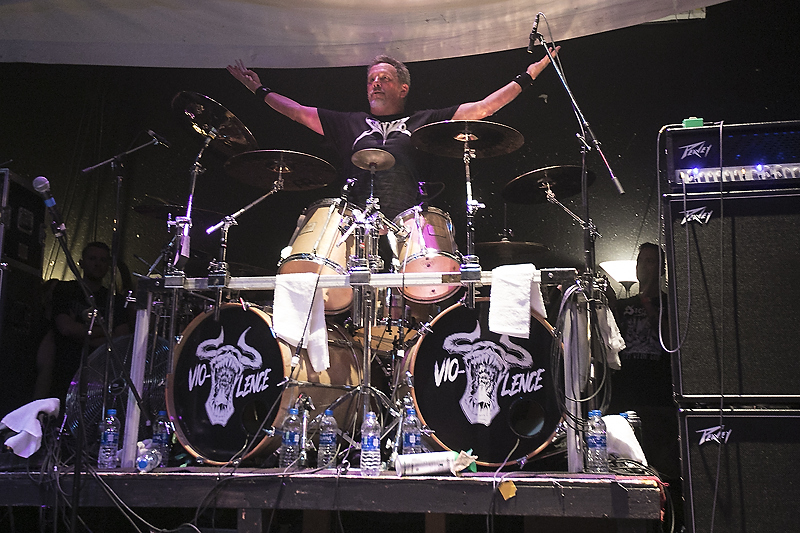 The band continued to rip through their older material until a surprise guest made his way onto the stage, none other than Exodus/Slayer guitarist Gary Holt. The band, along with Holt, ripped through a scorching rendition of the Exodus classic "A Lesson in Violence," which really got the crowd going.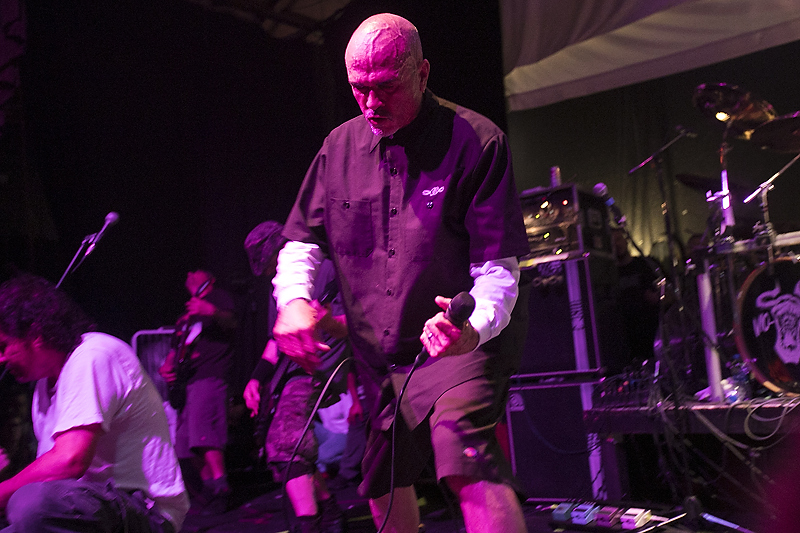 To close out the show, Vio-lence rolled through the blistering "World in a World" and that was that, a dominating performance from one of the best bands from the 80s thrash metal scene. With such an incredible show, one can hope that Vio-lence will continue to keep this reunion going, as they put together a stunningly amazing concert that fans will remember for a very long time.
Here's a slideshow with more photos of Vio-lence by Raymond Ahner:
Setlist: Kill on Command | Calling in the Coroner | I Profit | Phobophobia | Serial Killer | Again (Torque cover) | Breed Like Rats (Torque cover) | Ageless Eyes | Officer Nice | Mentally Afflicted | T.D.S. (Take It As You Will) | A Lesson in Violence (Exodus cover) (with Gary Holt) | Bodies on Bodies | Paraplegic | World in a World
Find out more about Vio-lence here.