Princess Nokia
UC Theatre
March 2, 2019
Photos by Ashleigh Castro
As soon as the backup dancers for Princess Nokia hit the stage, whistles chimed throughout the auditorium. Soon after, Destiny Frasqueri, the Princess Nokia, ran toward front center stage with a huge grin, biting her tongue with comedic delight. She then blurted, "Who dat is ho?!," and the audience bounced in a hyphy fashion, making the house quake. Everyone sang, excited – catching their breath and snapping back, "That girl is tomboy! That girl is tomboy!"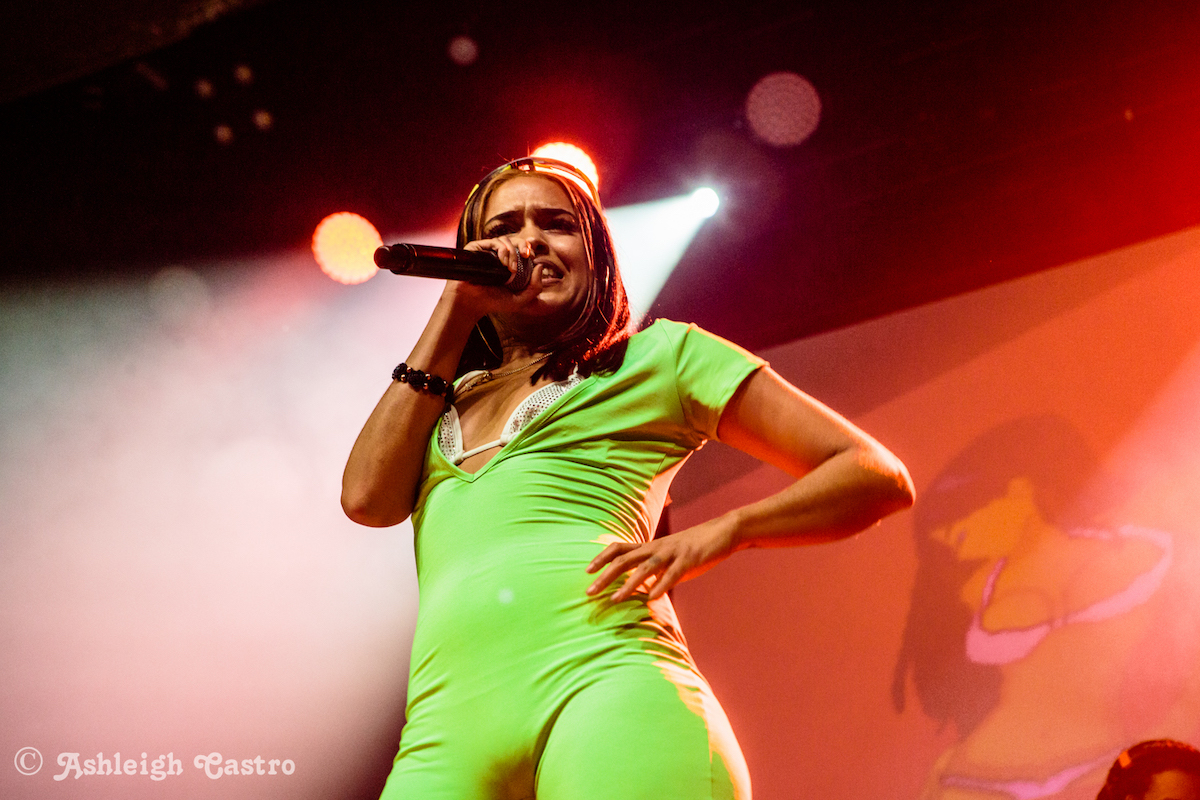 Destiny is a tomboy indeed, though the glamorous life of touring the world for her full-length debut album 1992 Deluxe developed her style into an extra flirtatious get up. This evening she was throwing it back to a 2000s video darling dressed in a lime green jumpsuit and plush jacket. Nokia smiled, shrugged, and played with her new straightened hairstyle with a central part, molasses hue and caramel blonde chunk streaks on each side. She dripped cuteness all over the stage for the song "Tomboy," opening her set with high energy. That energy carried into the second song "Kitana," where Nokia and her dancers gracefully took on fighting moves and warrior poses. One of the dancers even performed a "death drop."
Following these songs, Nokia revealed that her purpose is to openly and actively represent marginalized people. She paused the set to lay down some guidelines for her shows. Straightening her expression with seriousness, her eyes widened as she explained that every Princess Nokia show is a safe space for the community. Women, people of color, and queer identifying folk are protected by a sisterly energy protecting everyone's authentic selves.  "Please respect each other and treat each other with love," said Nokia. Nokia is a sexually fluid afro-Puerto Rican who embraces her feminine and masculine energies as a balance of truth and uses her voice to express the position of others who do not fit into societal molds. Her listeners and show goers are diverse as her own identity.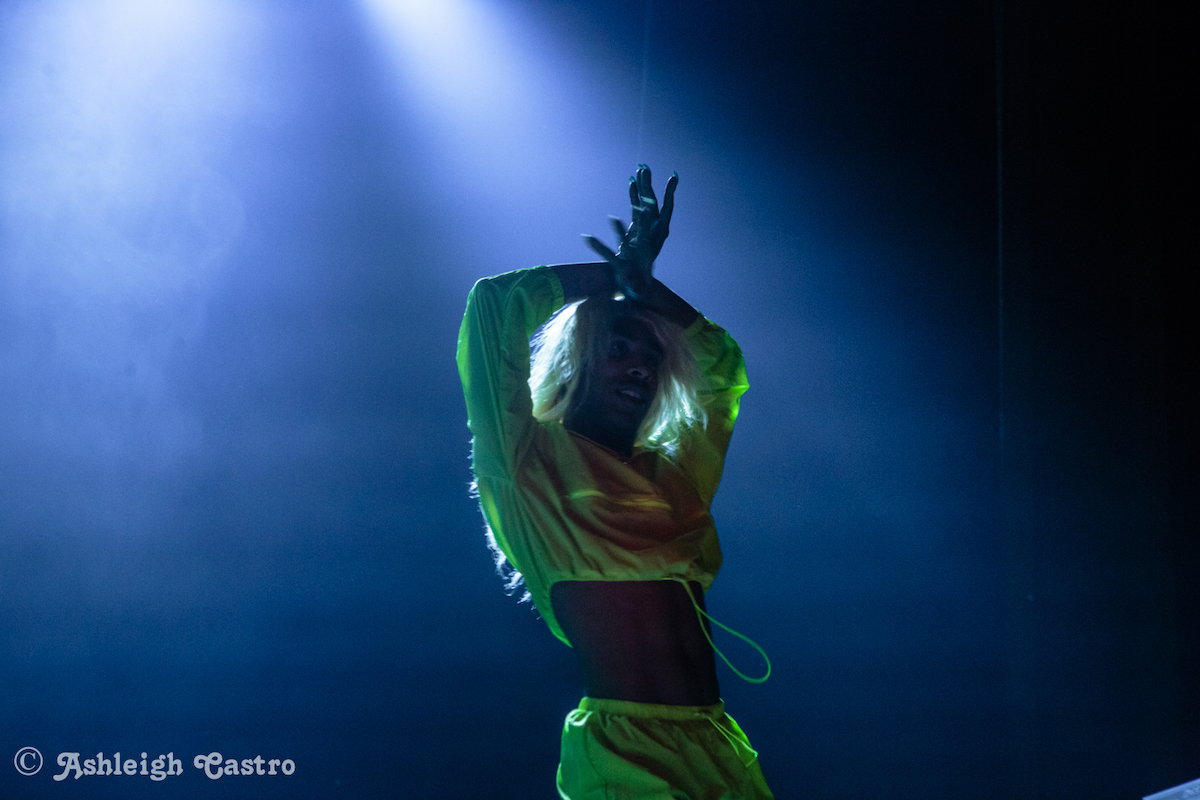 DJing for Princess Nokia was DJ Lady Ryan. Eventually she queued into the sororal hit song "Brujas" as Nokia and dancers returned to the stage under mystical purple lights while wearing simple white dresses. The audience and dancers all reached for the sky, spinning magic as Nokia dropped tight raps of spellbinding lyrics revealing the powers of diasporic Caribbean people and the purpose of their witchcraft: to protect and stay connected to their heritage.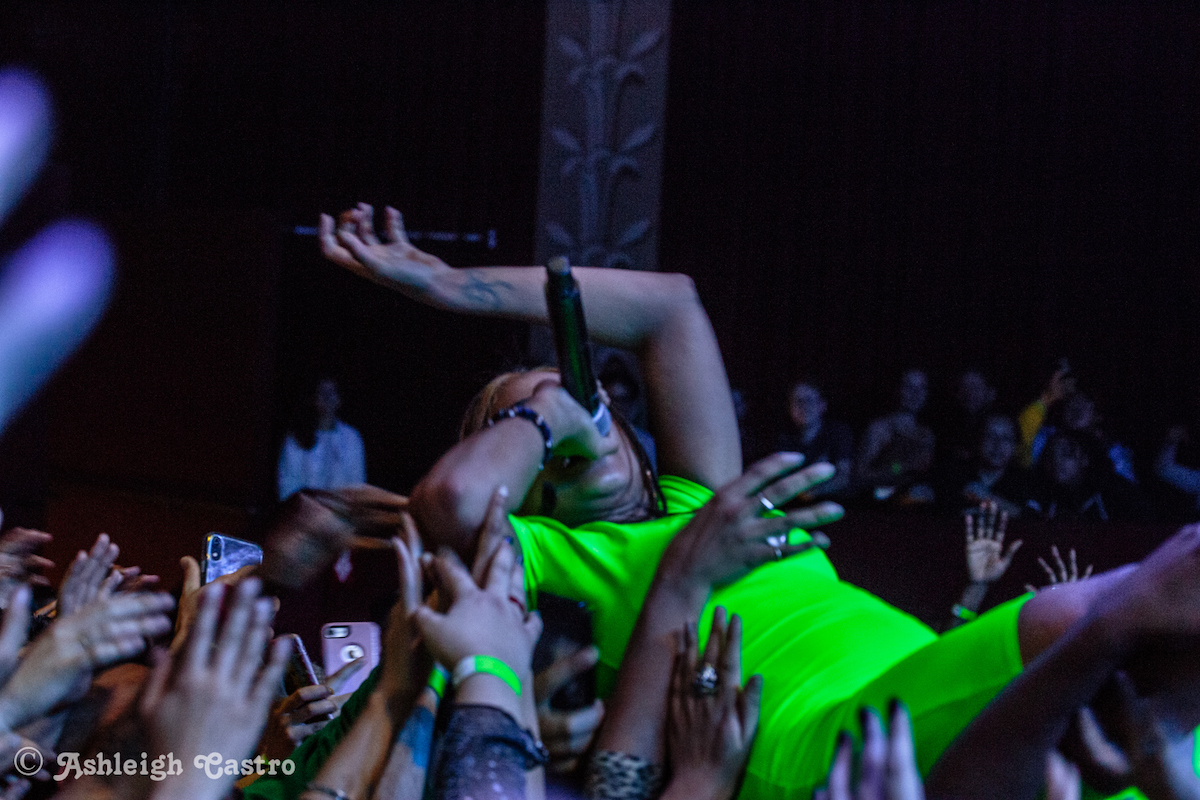 "I'm that Black a-Rican bruja straight out from the Yoruba
And my people come from Africa diaspora, Cuba
And you mix that Arawak, that original people
I'm that Black Native American, I vanquish all evil
I'm that Black a-Rican bruja straight out from the Yoruba
And my ancestors Nigerian, my grandmas was brujas
And I come from an island and it's called Puerto Rico
And it's one of the smallest but it got the most people"– "Brujas" by Princess Nokia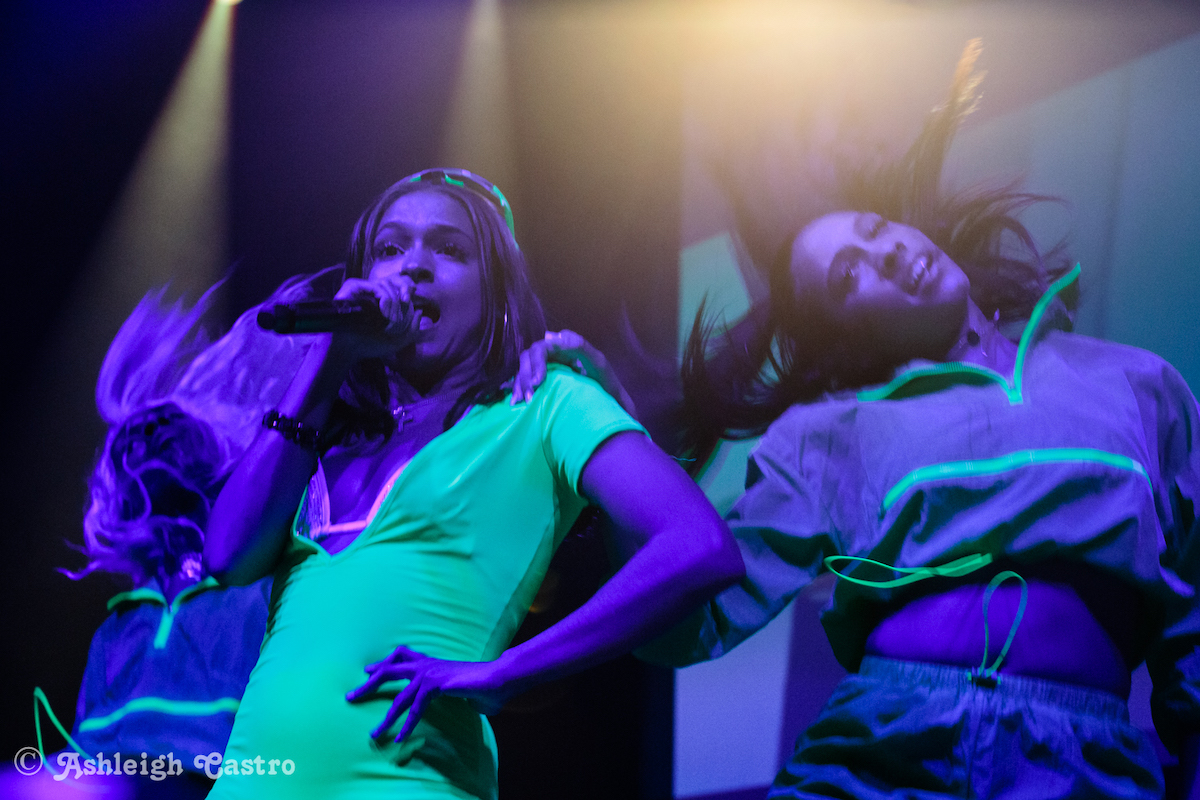 Cascading sounds of starlight ascended into chill icy beats that can make someone feel like they are sitting in a snowy park in the middle of New York City, though in this case, whilst sharing a joint in said park with Nokia rapping a story in their ear. Songs like "Bart Simpson" and "Green Line" paint narratives of authentic New York City living such as chronicling a youth growing up, sharing their route ditching class that day to read comic books. Nokia grew up in and ran away from foster care. On a track like "G.O.A.T.," Nokia's thuggish tone shines when she drops lines like this in a deep breathy tone: "Ain't no rap talk, this my real life / And that's on God, I almost died twice / So I go 'head and I get mine / And I cash checks, and I get fly."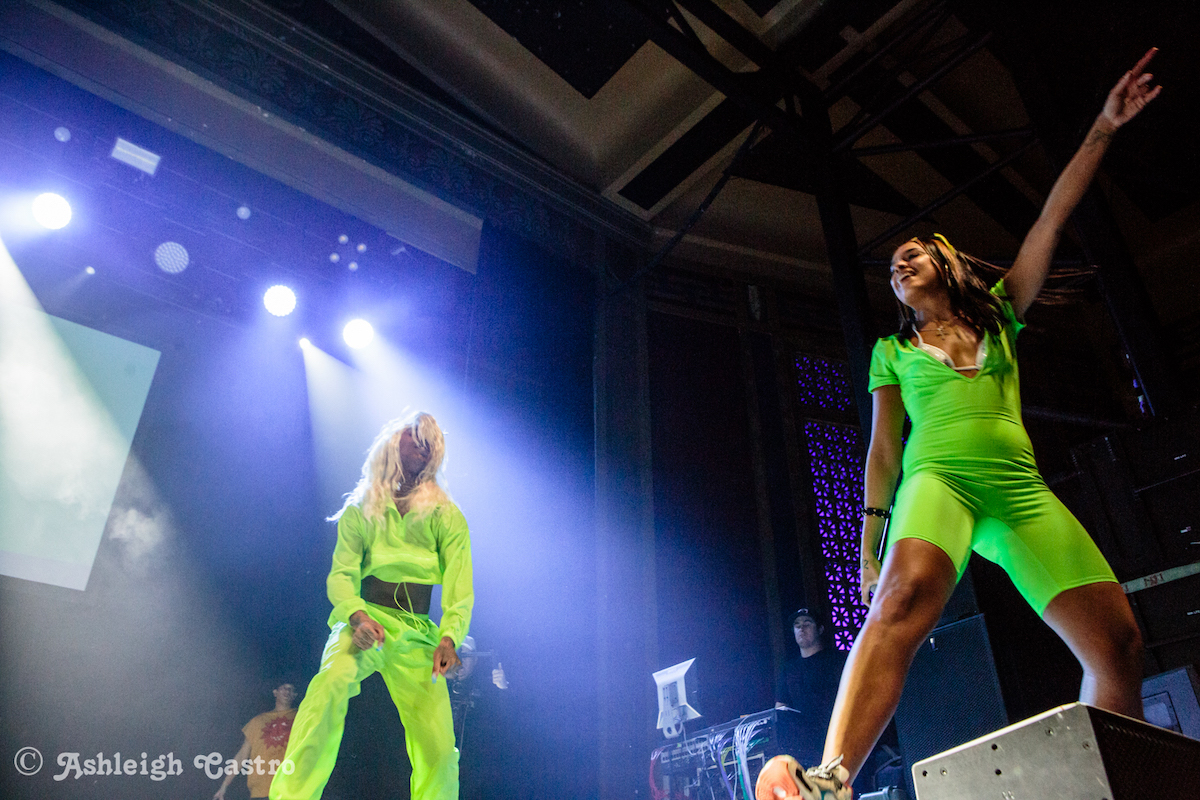 The song "Mine" was played this night, a catchy track about women of color hitting up the beauty supply shop for their "bundles" of hair. "I like the Dominicans who rock they weaves innocent / Shout out the Boricua girls who rock yaki ponytails / Big up to my Africans who braid, many hours spent / They own they own businesses and work while they care for kids." In recent news Nokia busted Ariana Grande for biting her song's style and lyrics in the high fashion song "7 Rings."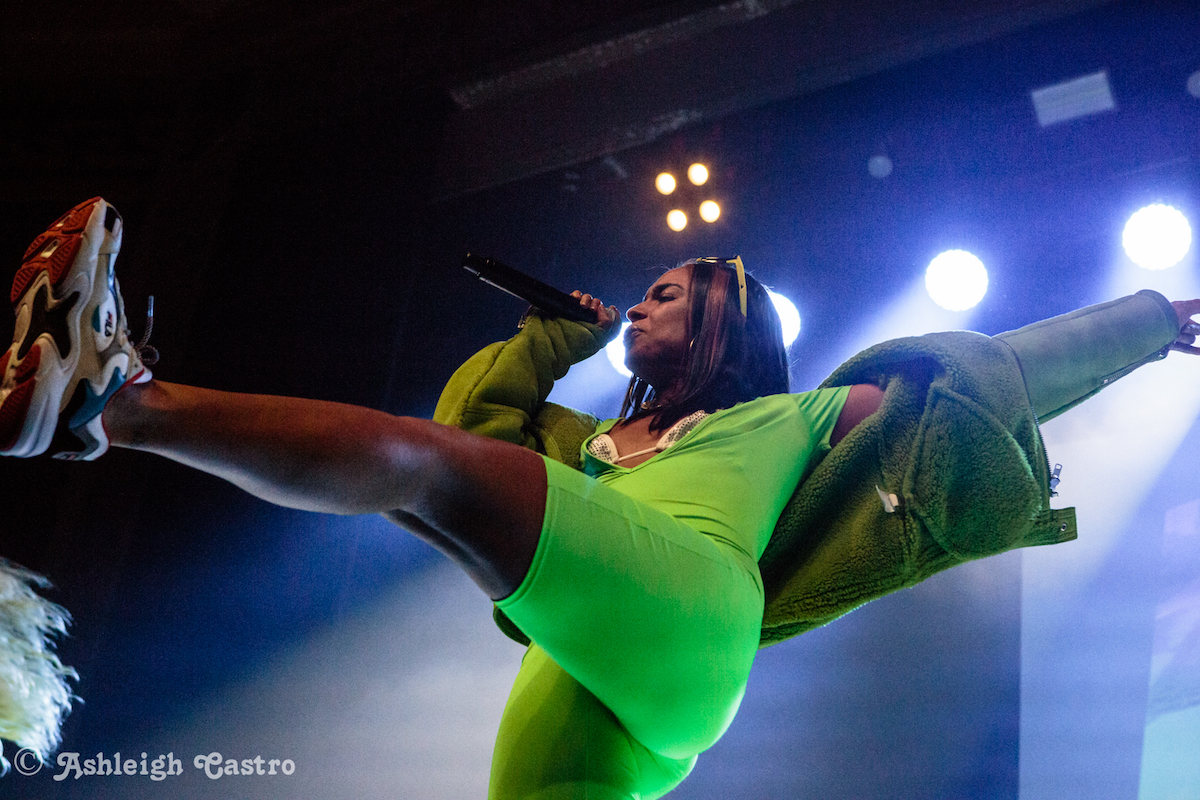 After she finished rapping the closing verse for the song "ABC's of New York" Nokia shared "art always imitates life and I wrote that song after I threw hot soup on that racist on the train." Between one and two years ago, a drunk self-proclaimed lawyer was yelling racist slurs at a group of teenage boys on the subway train. Defending the teenagers' honor Nokia slapped the belligerent man, he then called her the slur, which lead her to throw hot soup at him as he was pushed off the train by commuters. Supporting the story, the crowd cheered for her bravery.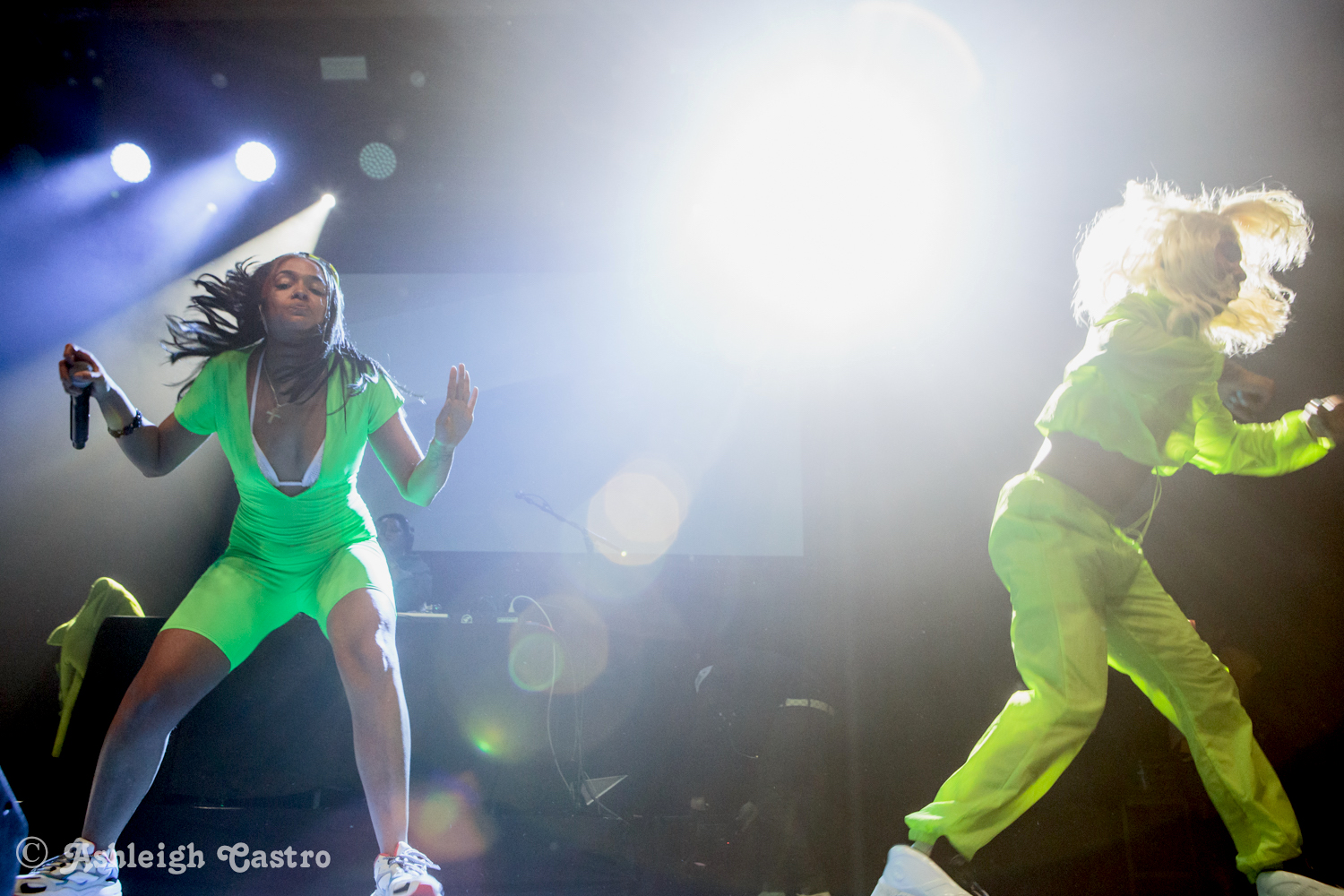 "I allow love to be the biggest principle when I perform," said Nokia
Nokia focused her gaze on the crowd and said "I honestly have the best family here, you literally take my breath away." She then confessed that the San Francisco Bay Area is one of her favorite places in the world. The night proceeded to get more intimate as she performed acapella versions of some of her songs to camouflage some sound issues.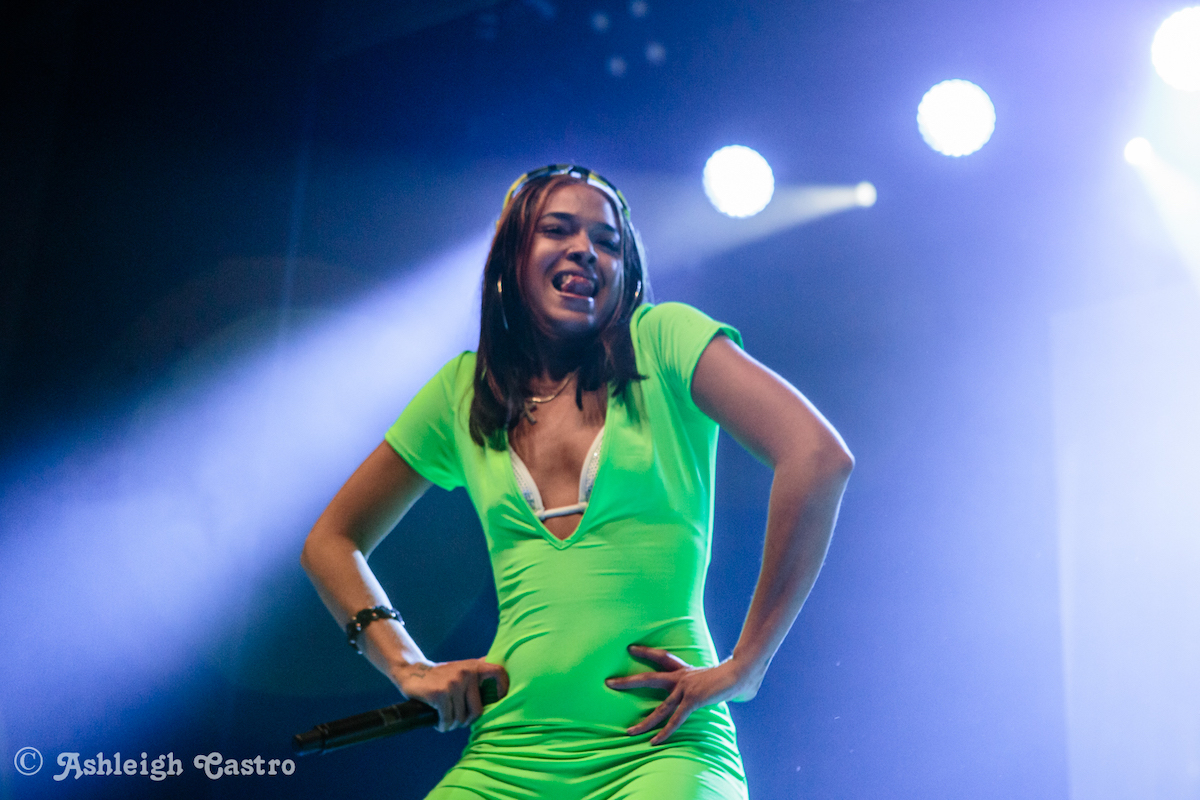 She transitioned into her latest music, emo heartbroken beats from her mixtape A Girl Cried Red, an EP released in 2018 featuring deeper tunes about emotional lows of Nokia caught in times of deep darkness. Her song "Look Up Kid" narrates the abandonment that developed into a loner lifestyle over time. Influenced by her surroundings, Nokia is just as much a rapper as she is a goth, a punk, a rocker. The song "Morphine" was harmonized by the crowd singing along with Nokia:
"Smash my heart to pieces, it looks so good on the floorPeople think it's fun and games but my life is really lonely
Ain't nobody that can save me, ain't nobody that console me
I'm an emo little boy and I want someone to hold me
Got my money like a blanket and I hold it when I'm lonely."– "Morphine" by Princess Nokia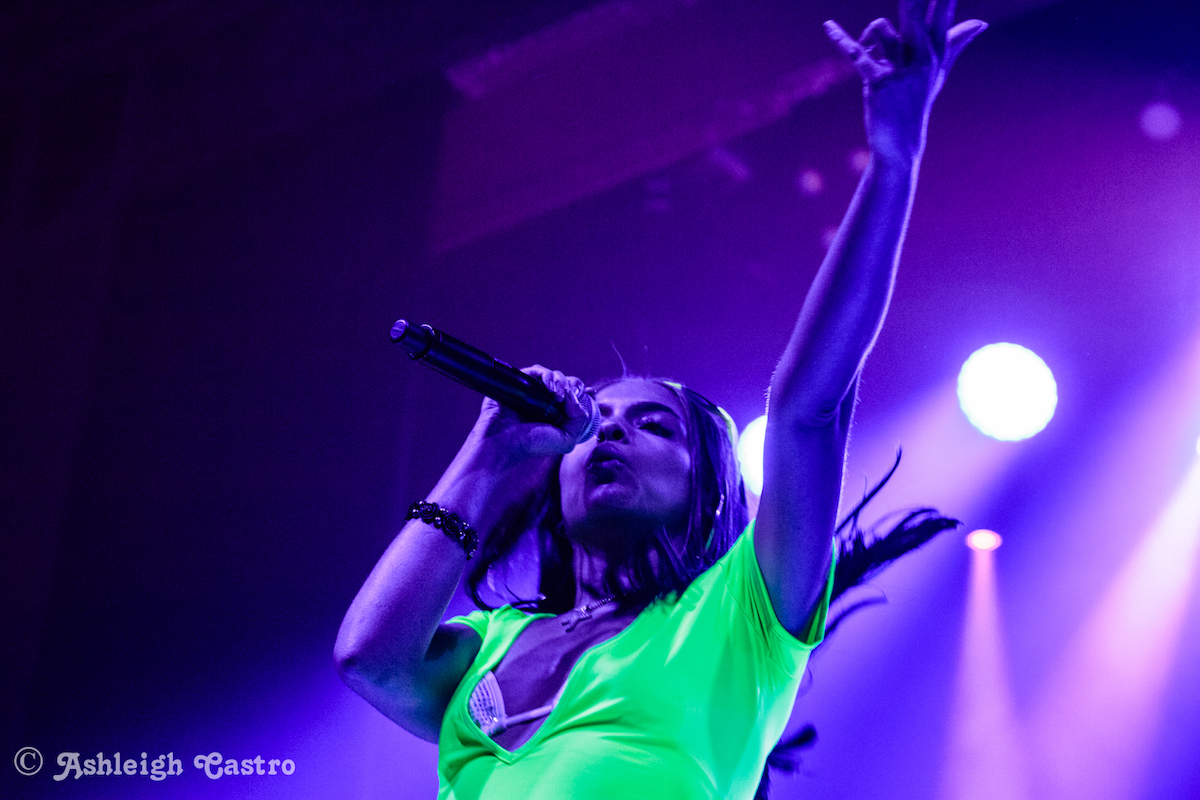 She then brought it back to acapella. Snapping filled the air as she performed "Apple Pie" while giving high fives and hugs to fans, serving the listeners a night cap of sweet words they will never forget. "Tell me that you love me and that you belong to me/ Riding through the country / Hair blowing / I'm free / Never needed nothing just some time for you and me / Everyday I can fall in love with you all over again / You're sweet as pie"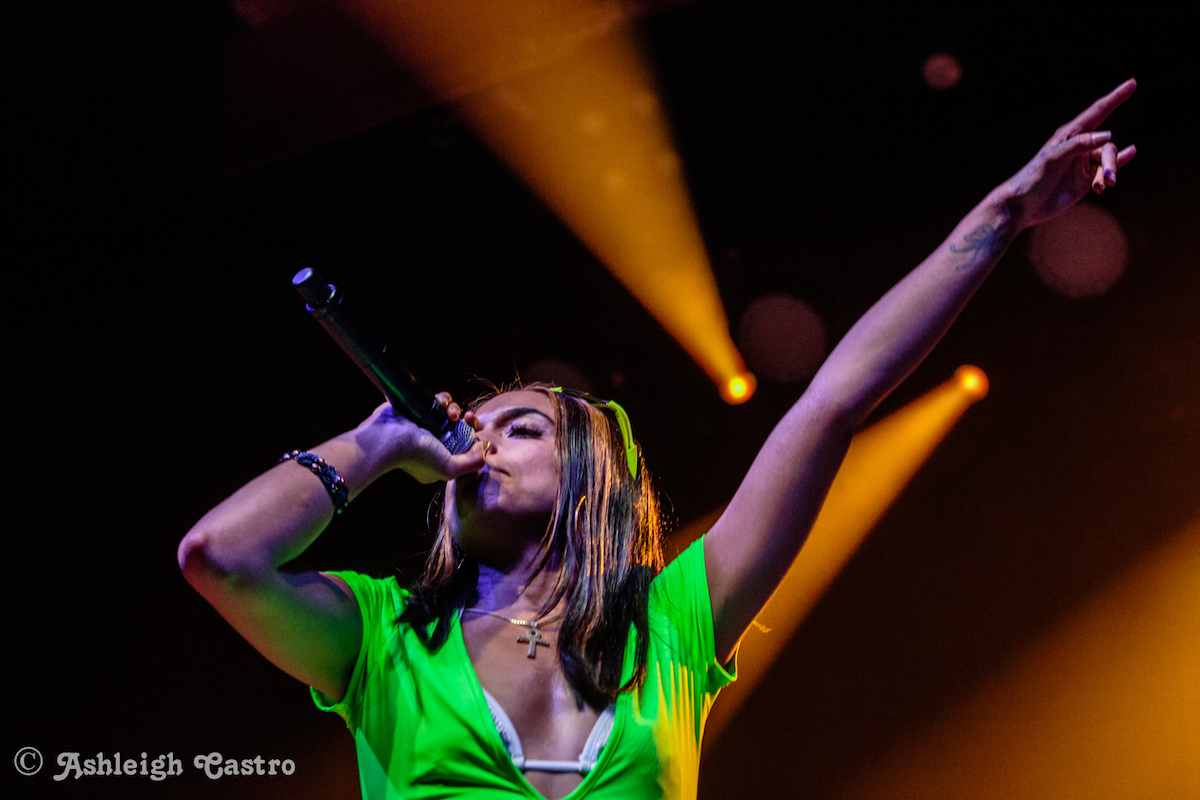 Nokia concluded to ask "can you play some music while I give everyone hugs before I leave?" And said her sweet goodbyes.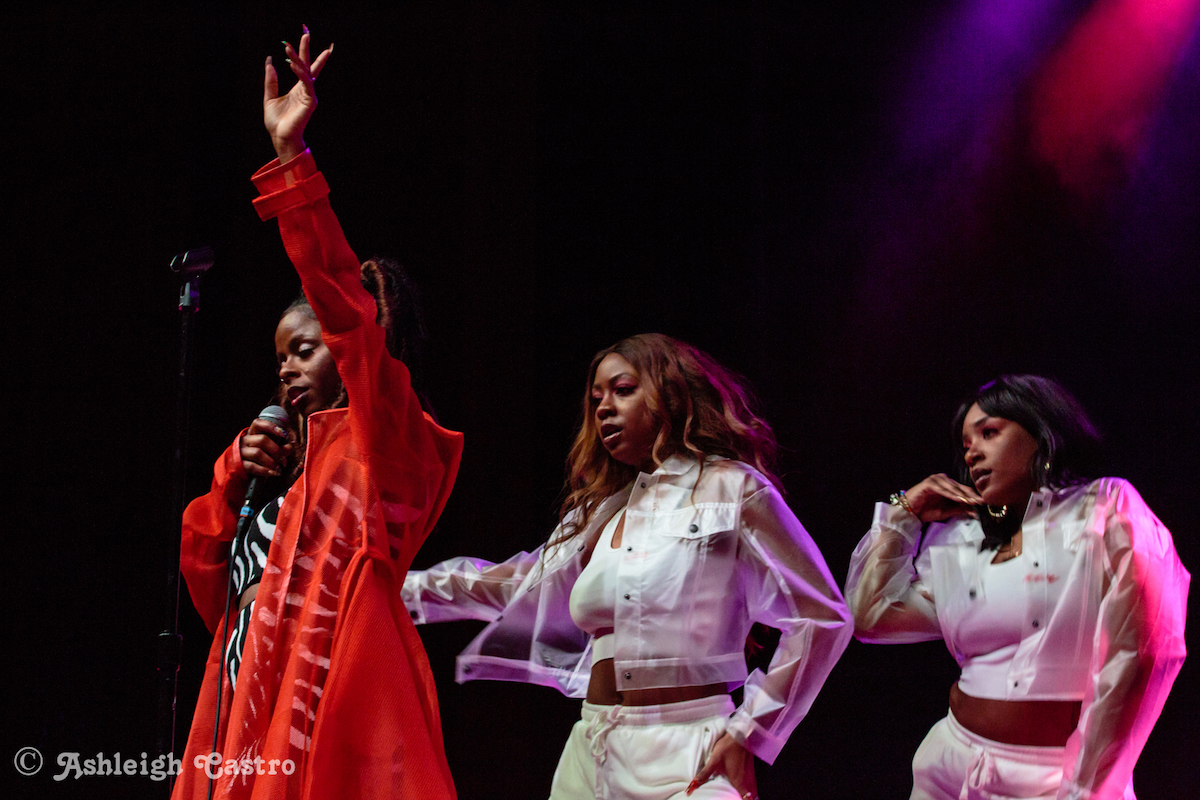 To open the show, Noise Pop welcomed Oakland's Queens Queens D.Lite, who graced soundwaves with her femme fatale sharp lyrics over a promenade of beats. Her DJ celebrated a birthday that night and D'Lite's personal photographer even shook her tail feather on stage amplifying the night's girl power.
The next act was Tia Nomore, also from Oakland. Her lyrical flow reflects her sharp intellect while weaving in both original and familiar beats influenced by Bay Area legends. Activism fueled hip hop, Nomore reminded the audience that Flint still doesn't have clean water. She scratched her head, then, she smiled joyfully holding up her water and told everyone to drink up! A grateful audience applauded her.
Find out more about Princess Nokia here.
Check out Tia Nomore on her Facebook page.
Get all the info on Queens D.Lite here.