Michael Schenker
Palace of Fine Arts
April 19, 2019
Photos by Raymond Ahner
One part legend and one part virtuoso, Michael Schenker has recently gotten back out on the road for leg two of The Michael Schenker Fest Resurrection tour, and he and his band recently pulled into the Palace of Fine Arts in San Francisco for a night filled with classic Michael Schenker songs, and classic Michael Schenker riffs. And judging from his fans that nearly sold out the venue, Schenker is still just as loved as he ever was.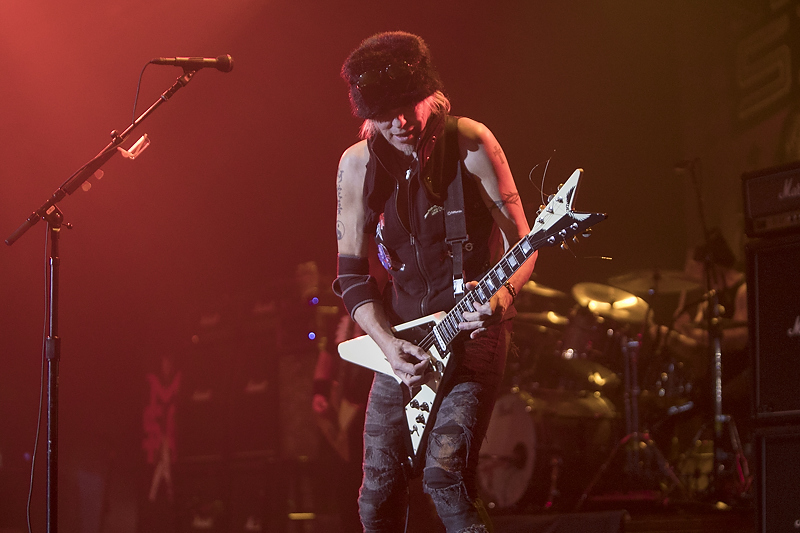 Opening the 31-song set with the Scorpions classic "Holiday," Michael Schenker wasted no time playing some of his most well-known songs right off the bat. With a cast of rotating vocalists including Gary Barden, Graham Bonnett, Robin McAuley, and Doogie White, as well as bassist Chris Glen, drummer Bodo Schopf, and guitarist Steve Mann, the band tore through "Doctor, Doctor," "Into the Arena," and "Rock My Nights Away," all while Schenker took to the front of the stage to interact with his fans and strike his classic poses with his Flying V.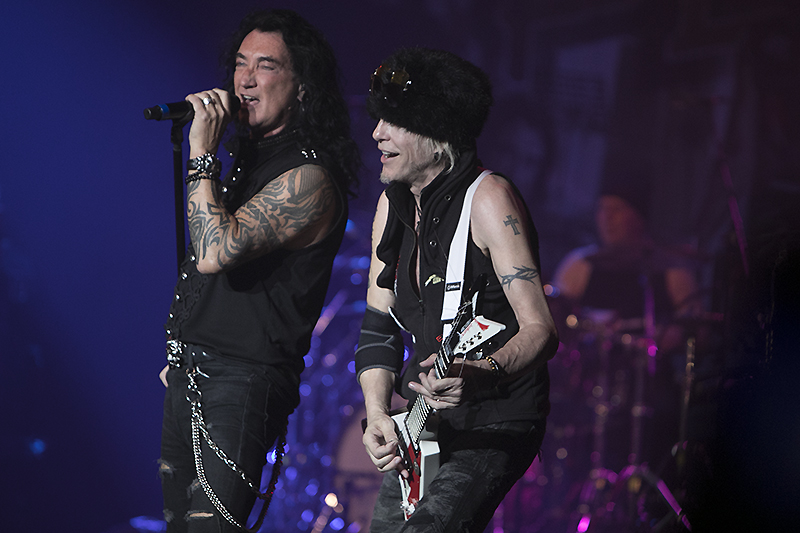 After running through nearly ten songs with little more than an introduction to each, Schenker took a few minutes to throw a little shade towards his brother Rudolf (Scorpions founding member and guitarist) before a ripping version of the Scorpions "Coast to Coast."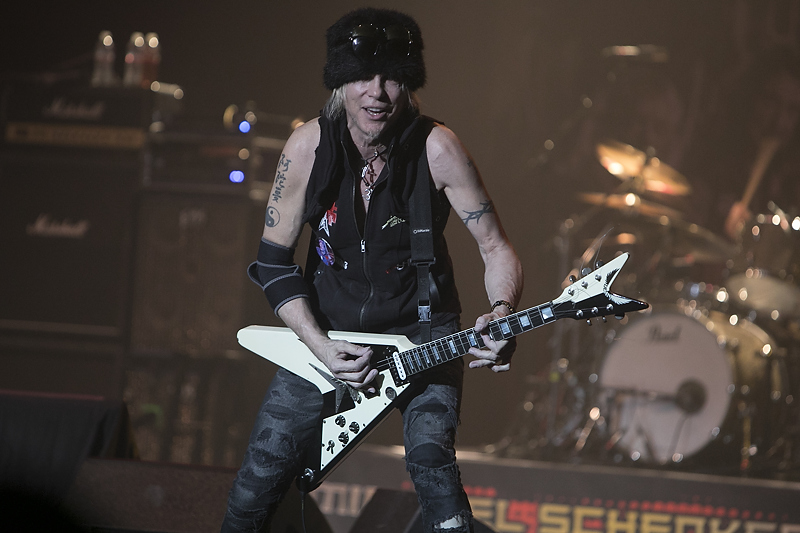 When it finally came time to wind things down, Schenker and his band ended the set with a handful of U.F.O. songs, including "Rock Bottom," "Shoot Shoot," and "Lights Out." It was the perfect way to cap off the evening and showcase what a career of making music Michael Schenker continues to have.
Here's a slideshow with more photos of Michael Schenker by Raymond Ahner:
This slideshow requires JavaScript.
Setlist: Holiday | Doctor Doctor | Into the Arena | Are You Ready to Rock | Attack of the Mad Axeman | Rock My Nights Away | Messin' Around | Armed and Ready | Coast to Coast | Dancer | Searching for a Reason | Desert Song | Night Moods | Assault Attack | Captain Nemo | Bad Boys | Save Yourself | Anytime | Heart and Soul | Love Is Not a Game | Vigilante Man | Lord of the Lost and Lonely | The Girl with the Stars in Her Eyes | Before the Devil Knows You're Dead | Take Me to the Church | Live and Let Live | Warrior | Rock Bottom | Shoot Shoot | Natural Thing | Lights Out
Find out more about Michael Schenker on his website.