Masked Intruders and the Interrupters
Regency Ballroom
April 12, 2019
Photos by Pollen Heath
Heavily influenced by bands like The Clash, Madness, Fishbone, Blink 182, Sum 51 and Rancid, to name just a few, Masked Intruder and The Interrupters threw a first-class ska-punk party on stage at The Regency Ballroom on an electric Friday night in San Francisco.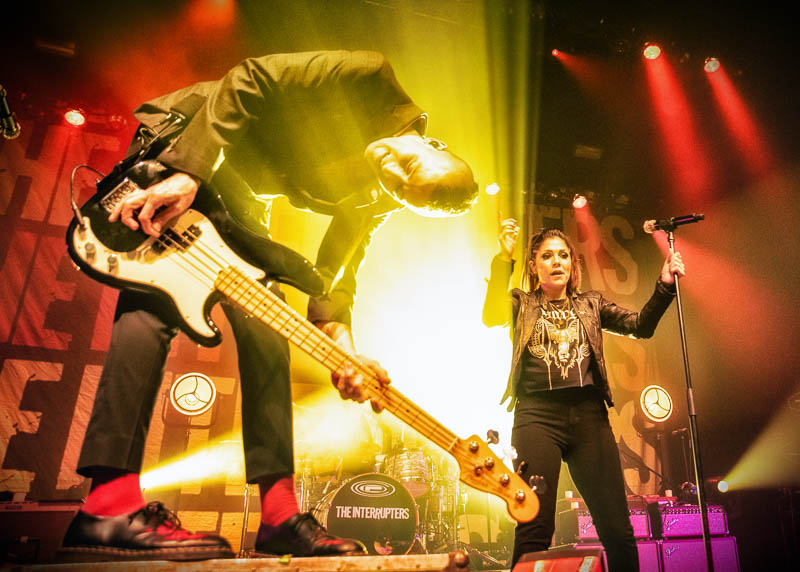 Formed in 2011 in Los Angeles, The Interrupters got their start when twins Jesse Bivona (drums) and Justin (bass) along with their brother Kevin stumbled on a then solo Aimee Allen while touring with The Dirty Heads and Sugar Ray. Kevin and Aimee began writing music together, and the rest is ska riddim history.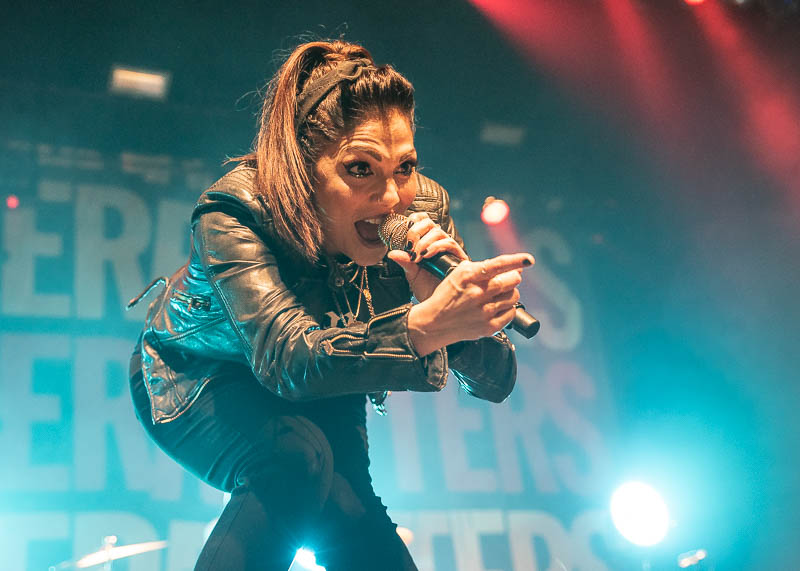 The Interrupters have frequently been involved in projects such as Tim Timebomb and Friends, and with touring bands such as Rancid, The Transplants, Less Than Jake, and Bad Religion to name but a few and have really come into their own with the release of their latest album, Fight the Good Fight (2018).
Fight the Good Fight has reached number 2 on the Billboard Independent Albums ranking, and continues to make progress with radio play with their single "She's Kerosene."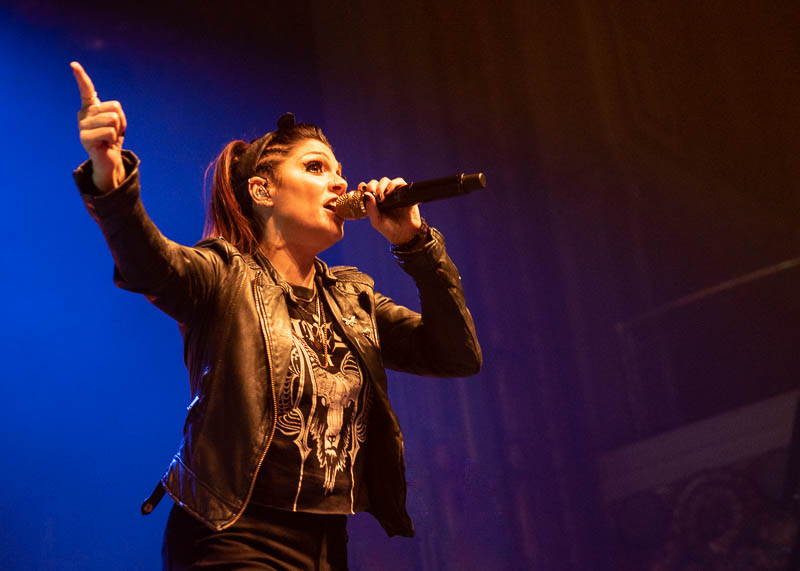 Every 8 to 50 year old fan in the San Francisco Bay Area came to rock the house with The Interrupters on this Friday night in April. A sold-out show that came complete with incredible upbeat boppy-rhythm smiles brought by Aimee (Allen) Interrupter, and a seamless, hip-swinging jam by the brothers Bivona.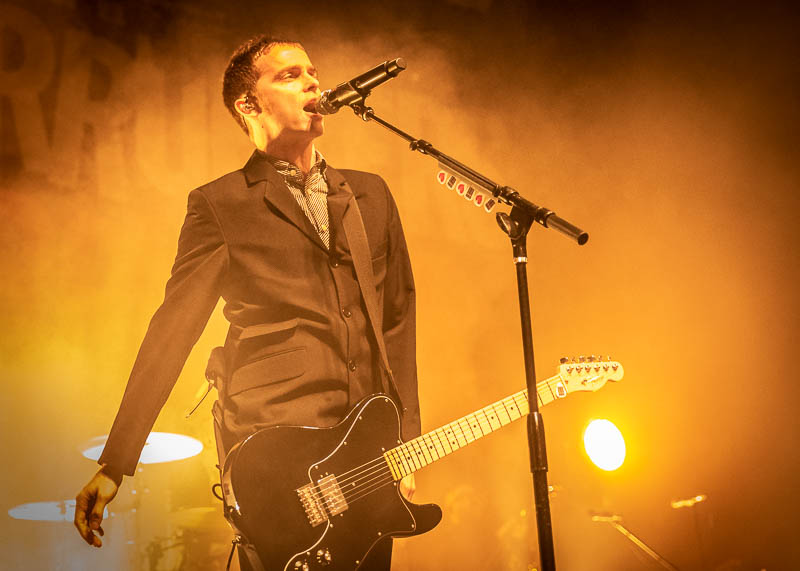 About halfway through their set, Aimee came to the top of the stage to explain that although their songs come off as upbeat in nature, some of them have some serious messages. At which point she launched into the title track, Fight the Good Fight, which was written about depression and PTSD.
This album has brought their live performance to a new level, and that was ever-present in the statement that Aimee made to their fans about how this was the largest turnout for a San Francisco show to date. You can tell by her enthusiastic performance that this sold-out crowd kept her in good spirits through-out their set. It was a case of mutual admiration.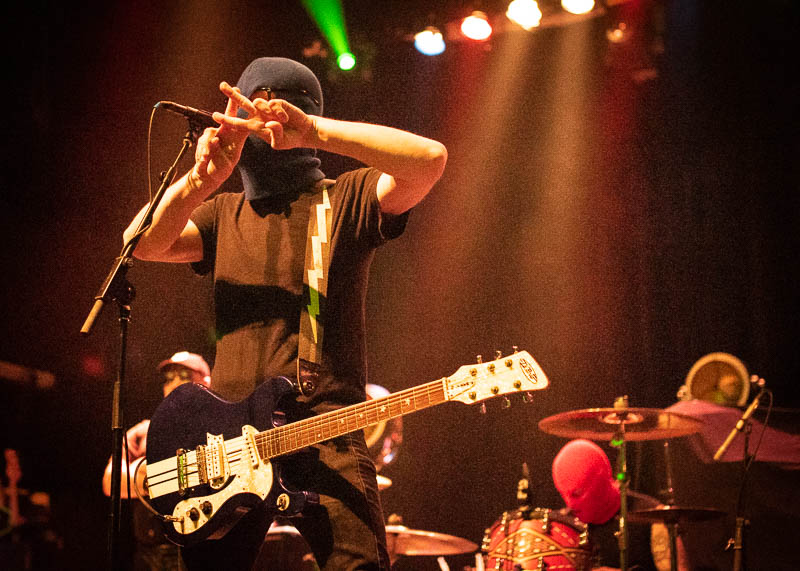 Opening for The Interrupters, Masked Intruder brought some cheese-laden enthusiasm to the stage. One of the first announcements made was that "Intruder Purple is a girl and is playing bass in place of Intruder Yellow, who apparently is currently in prison [hashtag] #freeyellow."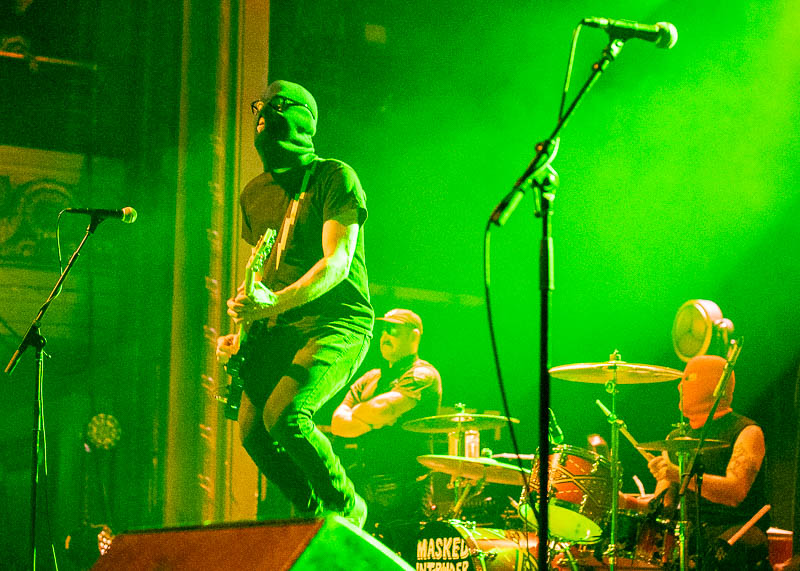 Masked Intruder, a Madison, Wisconsin prison-born quartet, is currently touring in support of their 2019 release, III. Their onstage story sounds a lot like a gang from old New York, full of "ya ya" and "you know" while they threatened to throw a token police officer (Bradford) into the East River (or off stage, same diff). In reality that cop is just a prop, but ssshhhh.. don't tell anybody.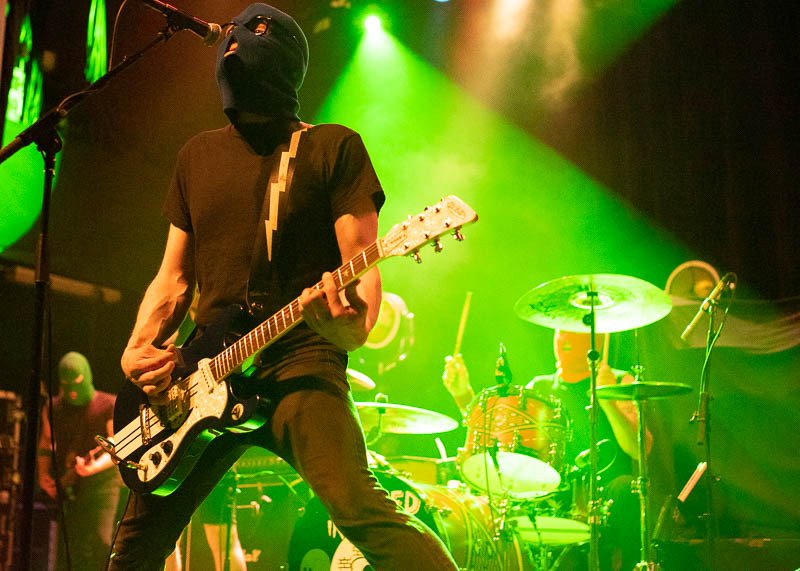 The Masked Intruders are a band that is truly the epitome of a sarcastic "cool,", thinking it was especially cool to be in San Francisco with their thematic crayon colored ski masks and campy one-liners. Or, according to Intruder Blue, they could truly be losers who sleep on your mom's couch and don't know who Scully and Mulder are. Regardless, their set was pure entertainment.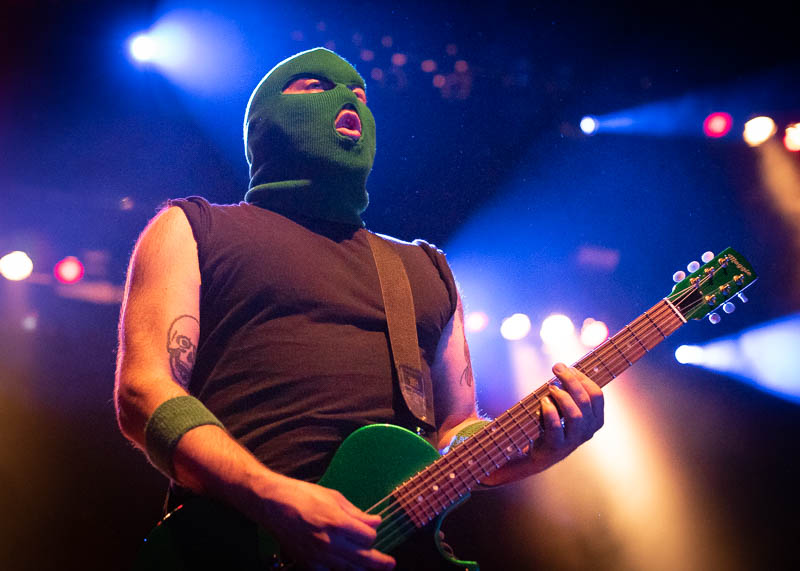 Performance-wise, Masked Intruder prescribes to the quick two-minute punk song, carrying their audience from lovelorn song to crime tunes, along with a few one-line shenanigans. On a serious note, however, guitarist Intruder Green managed to throw in some slick hooks in between catching a little air and some pretty impressive showgirl kicks.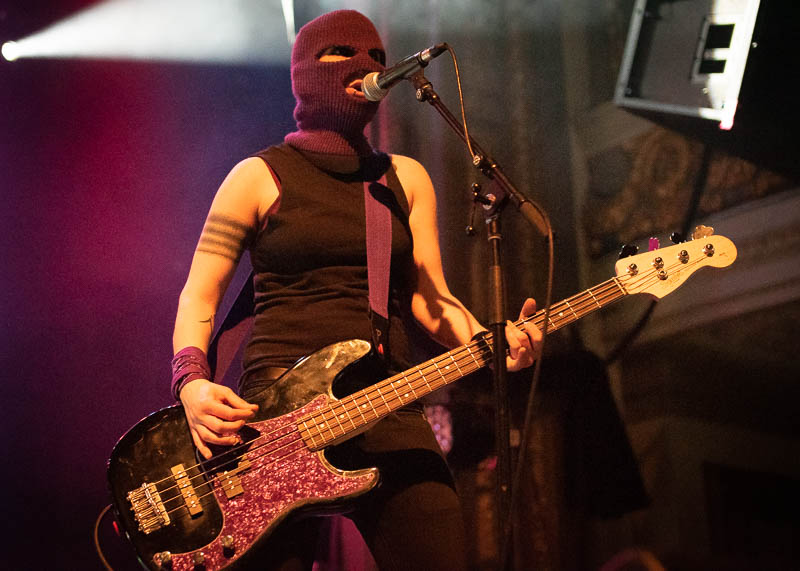 Further along in their set, Masked Intruders pulled a few stage worthy girls up on stage to sing songs alongside them, one of them was a sweet young blonde named Lacy who blew Intruder Blue away with her smooth rendition of "Heart Shaped Guitar."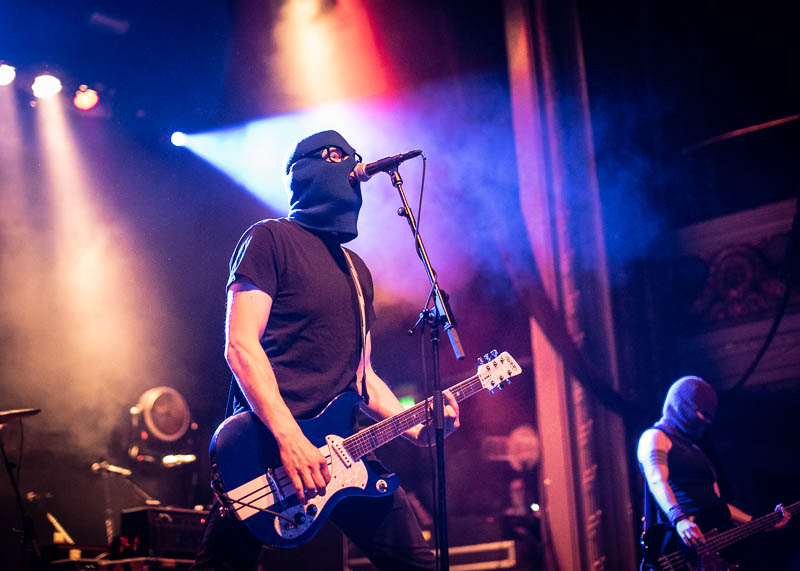 Spoiler alert – at the end of their set, that cop prop strips his shorts and Foster Grants, showing a badge exposing his dad bod to many an enticed millennial/ pre gen X fan in the crowd.
The crowd goes wild.
The Interrupters:
Setlist: A Friend Like Me | By My Side | Take Back the Power | She Got Arrested | White Noise | Title Holder | Judge Not | Broken World/Treat the Youth Right | Enter Sandman/Linoleum/When I Come Around | Time Bomb (Rancid cover) | Sound System (Operation Ivy cover) | Jenny Drinks | Gave You Everything | Room With a View | On a Turntable | She's Kerosene | Family
For more information about The Interrupters, see their website.
Masked Intruder:
Setlist: The Most Beautiful Girl | 25 to Life | Crime Spree | I Don't Wanna Be Alone Tonight | I Fought the Law | Unrequited Love | No Case | Saturday Night Alone | First Star Tonight | Hey Girl | Heart Shaped Guitar | Beyond a Shadow of a Doubt | I'm Free (At Last) | Stick 'em Up | I Don't Wanna Say Goodbye to You Tonight
Check out Masked Intruder here.