McDowell Mountain Music Festival
Phoenix, Arizona
March 6 – March 8, 2019
Photos by Paul Piazza
Early March was a great time to flee rainy Northern California and head for Arizona. After two straight weeks of continuous soggy storms in Sacramento, it felt good to land somewhere arid, warm, and a sunny 75 degrees.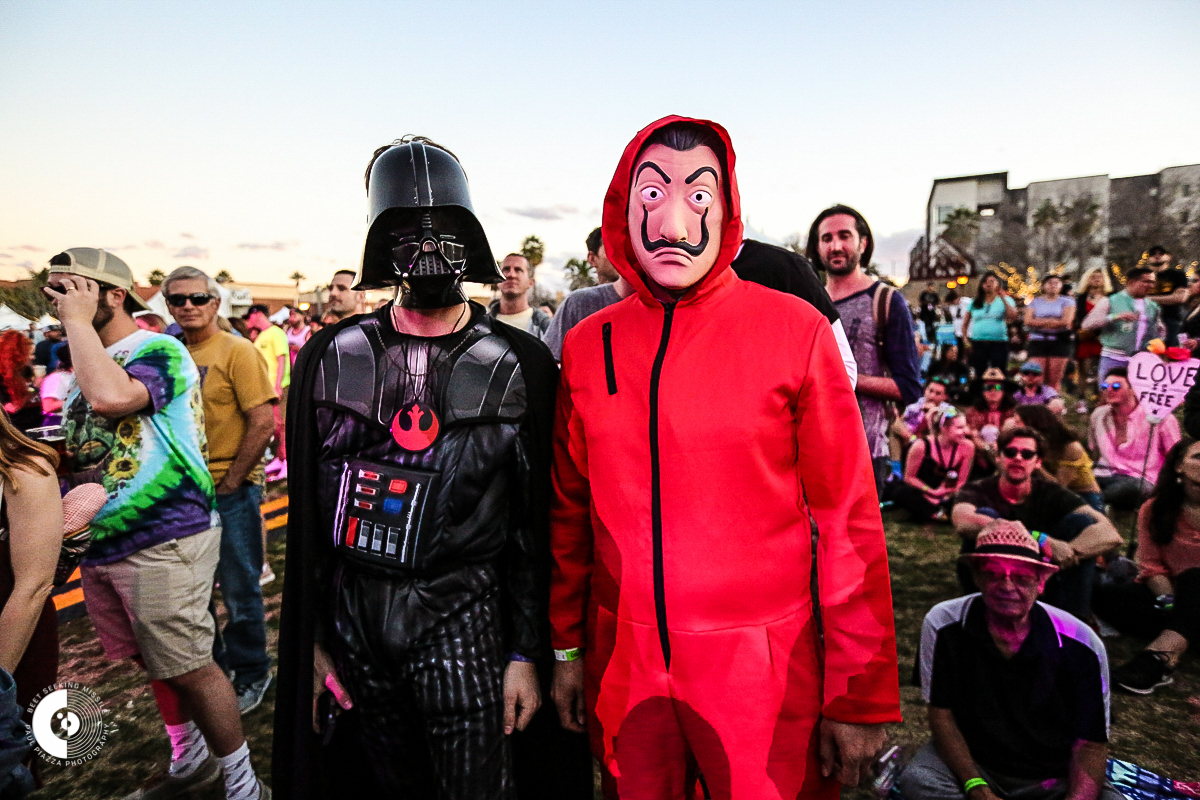 Spring training baseball games were in full swing and fans from all over the nation had flown out to escape their own regional weather woes and catch a game or three. This spring also marked the 15th year of the McDowell Mountain Music (M3F) Festival, which was well worth checking out.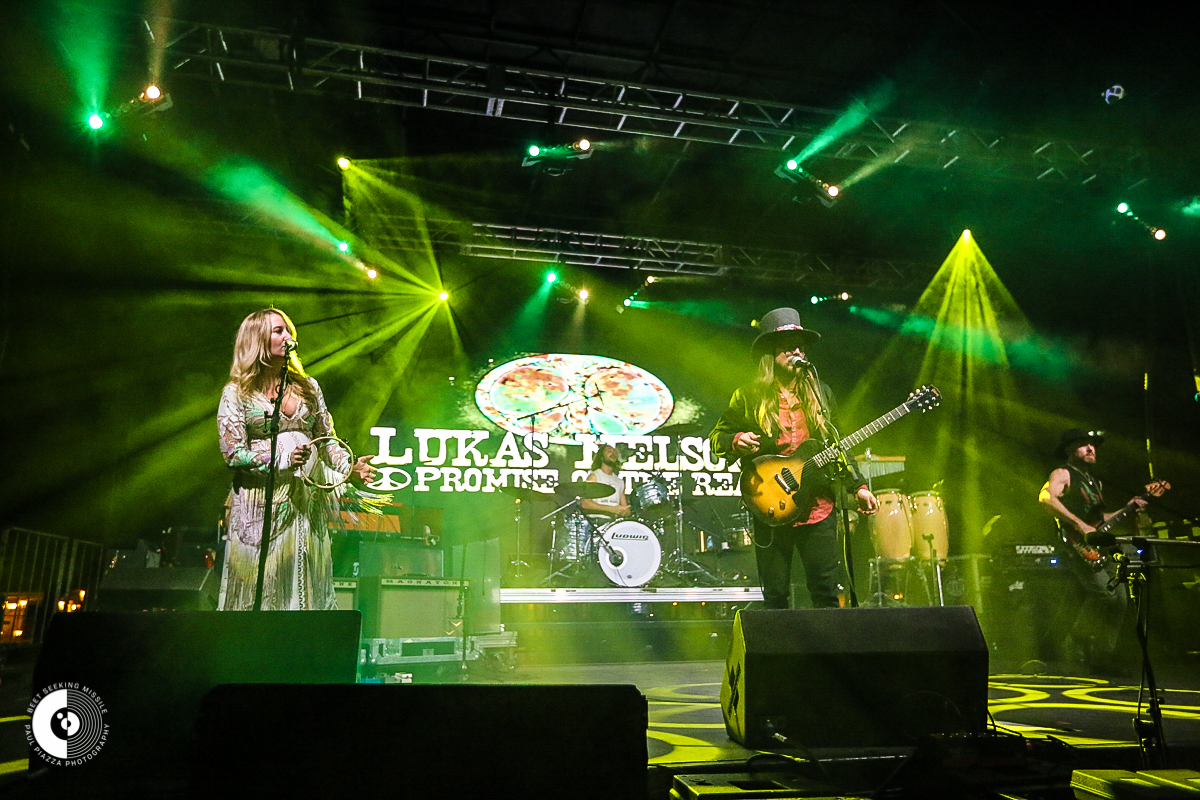 This music festival has grown from its original smaller venue in its early days to its current location in the large expanse of Margaret Hance Park in downtown Phoenix. But M3F isn't only a music festival; the purpose of this event, and the reason for the number three is to embrace the 3 Cs: Charity, Community and Culture.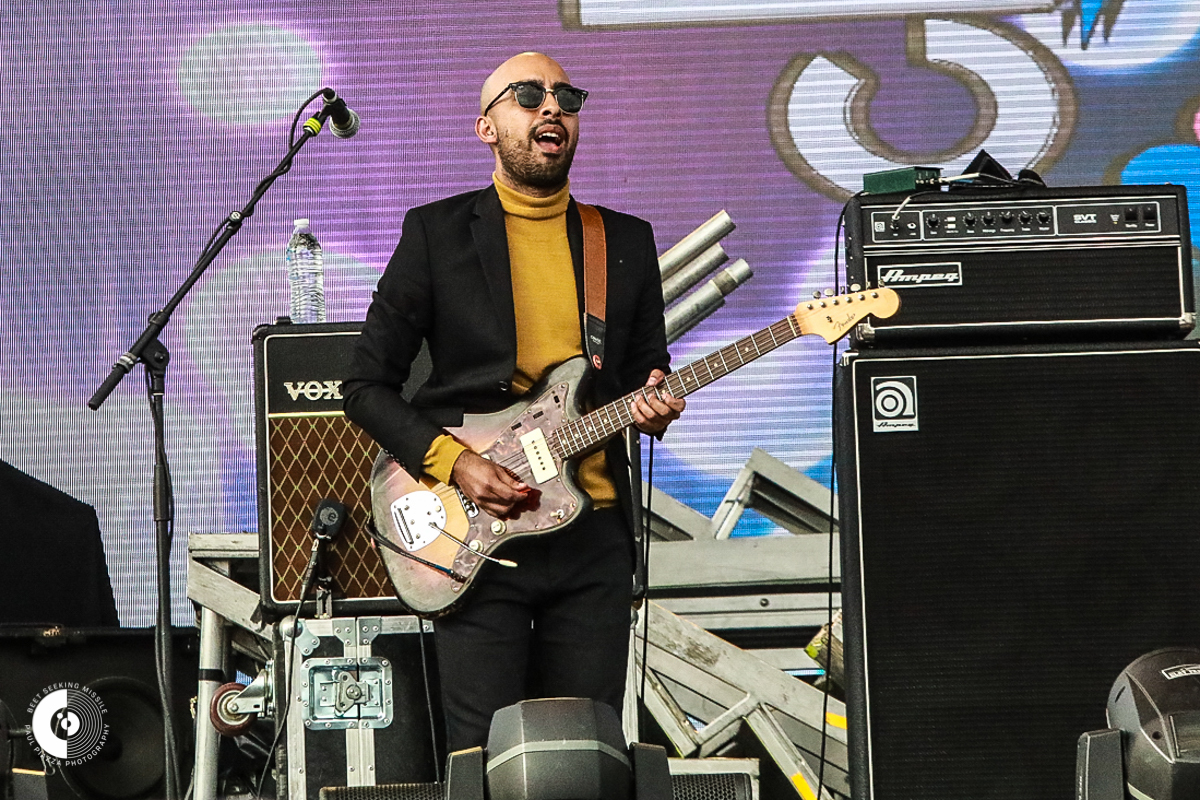 The charity aspect represents the generous donation of proceeds from the event that go out to help locals at places like Phoenix Children's Hospital and UMOM New Day Centers. The community part, from my perspective, was how this festival brings together locals who have attended regularly since its inception with newer and younger attendees who are there to check it out. When it was over, it seemed like everyone left satisfied because the musical lineup was crafted to have a little something for everyone's tastes along with new sounds to many.
The three main festival headliners were Odesza, Empire of the Sun, and Umphrey's McGee.  Each of them were excellent closers on the large Rattlesnake stage, there were also lots fantastic performances by other groups spread throughout the festival's other two stages, the Saguaro and Coyote stages.
On Friday night, there was a succession of great bands.  A couple of the standouts on the Saguaro stage were the smooth house funk of Toro Y Moi and the retro surf jams of the Allah Las.
Meanwhile, over on the Coyote stage, there was a howlin' double-header with Lukas Nelson and Promise of the Real playing first followed by countrified sensation Margo Price.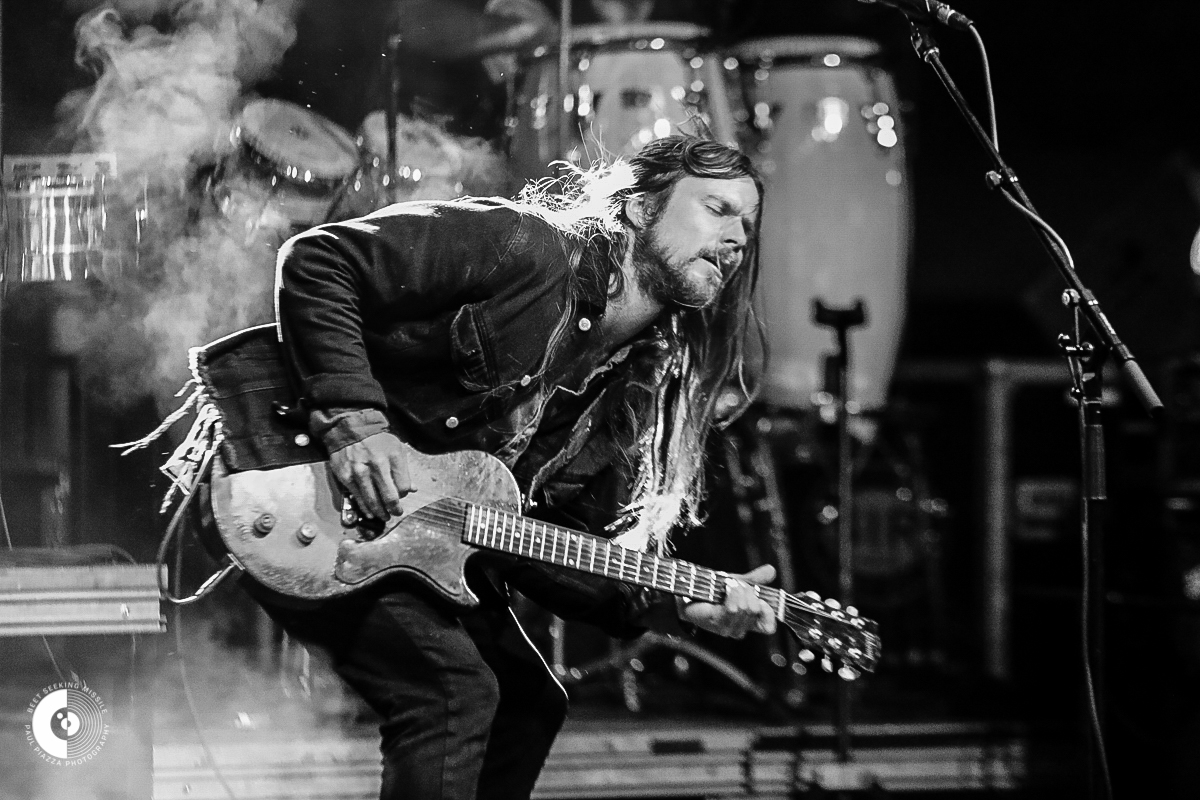 Nelson, the son of country legend Willie Nelson, has been on a roll lately. He's gained a rep as a great guitarist and performer over the last few years, but recently his star has risen thanks to his contributions to the soundtrack of the recent Oscar winning film A Star Is Born.  What made his set special on this night is that Price came out and joined him for a couple of songs, including a splendid version of "Find Yourself." The set ended with Promise of the Real's roaring version of Neil Young's "Rockin' In a Free World."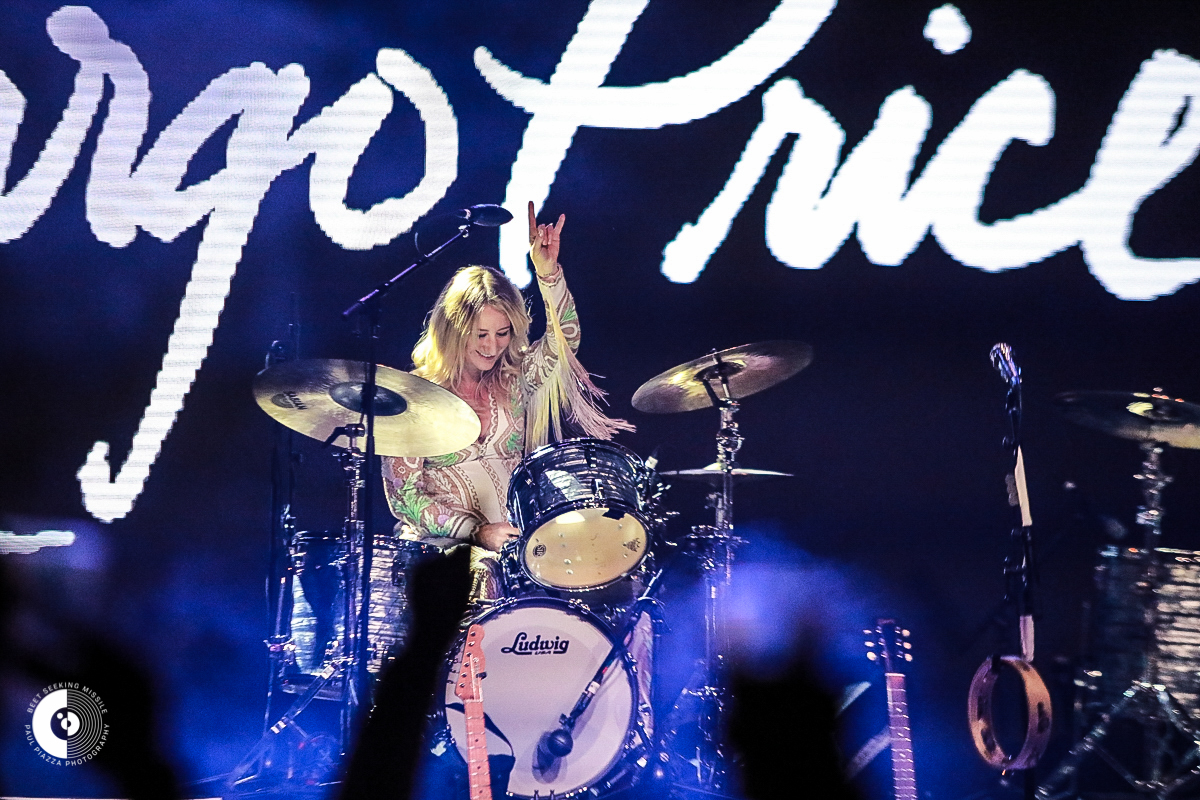 Price, who was out gigging at nearly seven months pregnant, looked radiant in a beautiful white fringed dress. With her sharp band backing her, the talented singer-songwriter amazed the crowd not only with her beautiful vocals but her dexterous musical ability. Price played the guitar, the keyboards, and, near the end of the set, got on a drum kit and played like a beast. It was quite a contrast to Seattle's Odesza, who were pounding away with their stage full of drums and programmed music on the other stage but satisfying in its earnest authenticity.
On Saturday, there was yet another great feast of musical variety. Chicano Batman played an early set on the Rattlesnake stage that caught the attention of many with their psychedelic soul and incredible dynamics. After they finished, Brooklyn's legendary groove architects Lettuce hit the Saguaro stage with a set that began with the imposing, cinematic theme "Mount Crushmore" and continued in a jazzy, funky vein for an hour with little pause. Singer-songwriter Kurt Vile also made quite an impression with his dark, quirky take on the world and a number of guitar changes, along with a banjo, during an evening set on the Rattlesnake stage. After some great modern soul by London's Jungle, the evening was primed for Empire of the Sun on the big stage.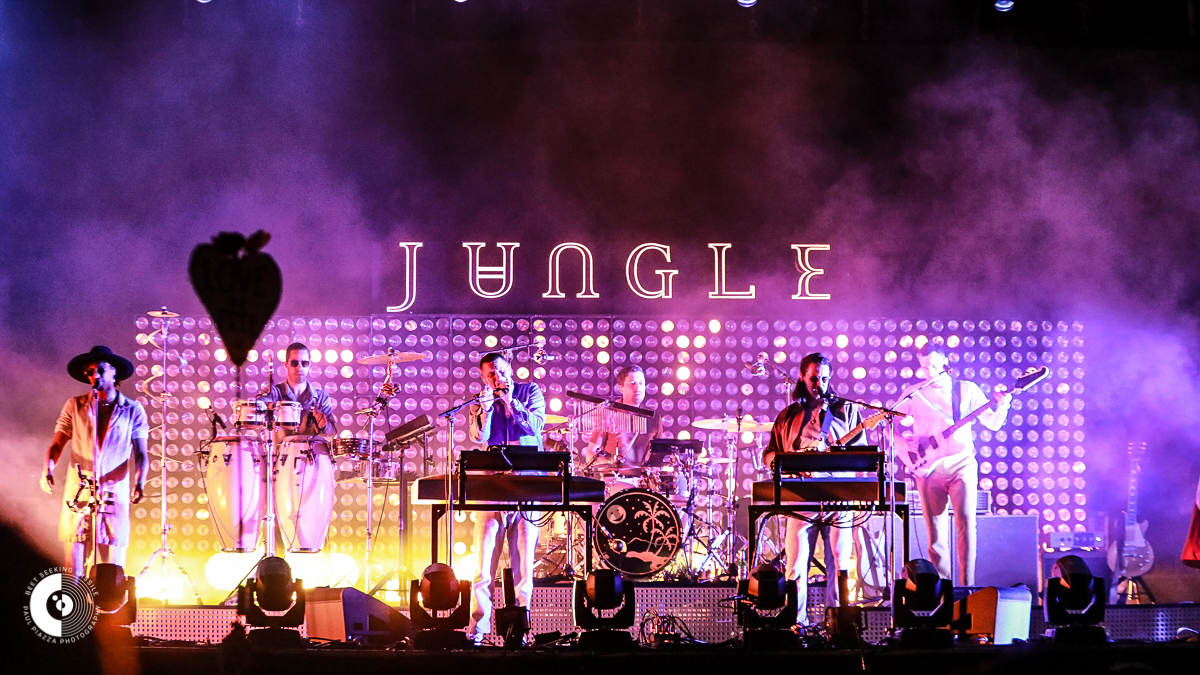 Led by frontman Luke Steele, the group was a pure spectacle of light, sound and incredibly creative costumes. The band's core trio was often flanked by a squadron of energetic dancers who came out with a variety of remarkable other-worldly looks. Steele managed the spectacle quite well with a buoyant confidence and made a real connection with the audience. He stopped at one point and praised the Festival for its charity and suggested we should spread that concept around the country. When the band played their big hits "Walking On a Dream" and "We Are the People," one could look around and feel the incredible universality of it all. It felt like the whole place was connected.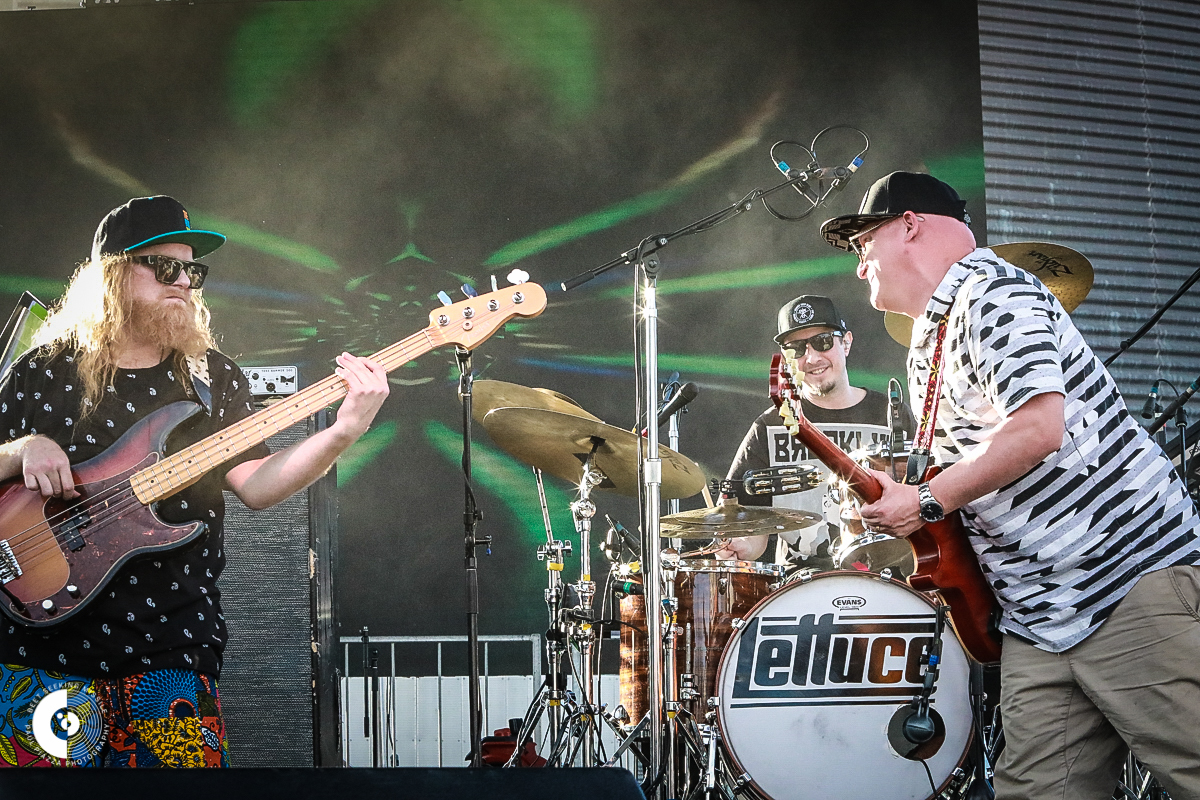 On Sunday, once again there was a wide variety of music. Lettuce stayed over and played another set, this time on the bigger Rattlesnake stage. Jam upstarts Twiddle entertained many on the Saguaro stage while electronica sensation Opuo mesmerized on the Coyote stage. The festival was wrapped with a big set by Umphrey's McGee, the fantastic band, who can seemingly bounce from genre to genre, frequently within one song. They were the perfect closer for a festival that had such an impressive diversity of sound.
Links:
McDowell Mountain Music Festival