Lords of Acid
UC Theatre, Berkeley
February 24, 2019
Photos by Raymond Ahner.
Supporting their latest release, Pretty in Kink, EDM/New Beat icons Lords of Acid are out on the Pretty in Kink tour with a heavy hitter bill that also includes Orgy, Genitorturers, and Gabriel and the Apocalypse. The tour recently rolled into Berkeley's UC Theatre on a Sunday evening and gave their fans plenty of bass thumping music to move their bodies to.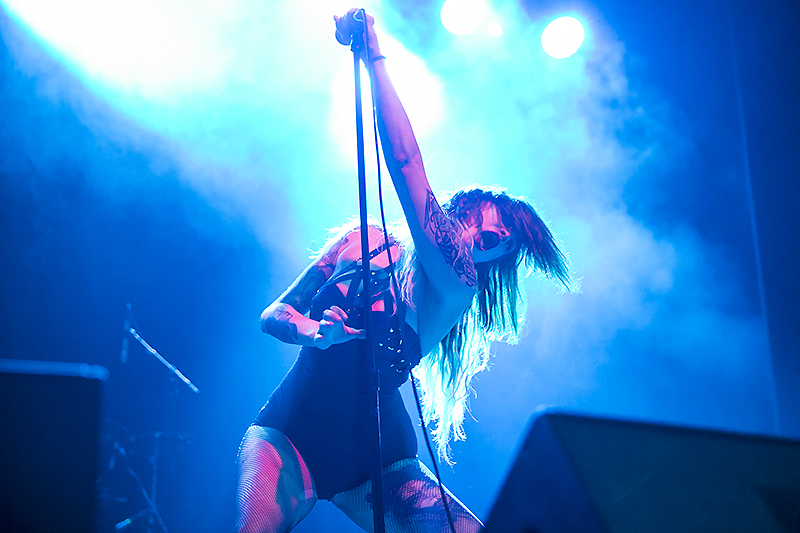 Opening their set with "Sex Bomb," the band took their places on stage, but not before founder Praga Khan took center stage and admired the crowd, along with vocalist Marieke Bresseleers, who has been fronting the band for just over a year. The crowd immediately began to move and dance, feeding off of not only the energy of the band, but also the guitar riffs of Sin Quirin, who also happens to be a member of industrial icons Ministry.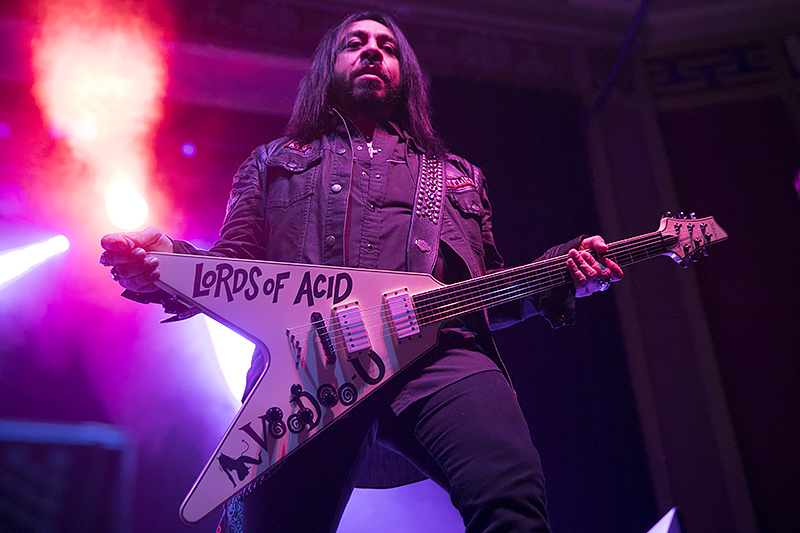 Over the next 90 minutes or so, Lords of Acid ran through some of their most well-known songs, including  "Break Me," "Sex Cam Girl," "My Demons are Inside," and, of course, the perennial dance floor favorite, "I Sit on Acid." When it was all said and done, it was a fun night of electronic music.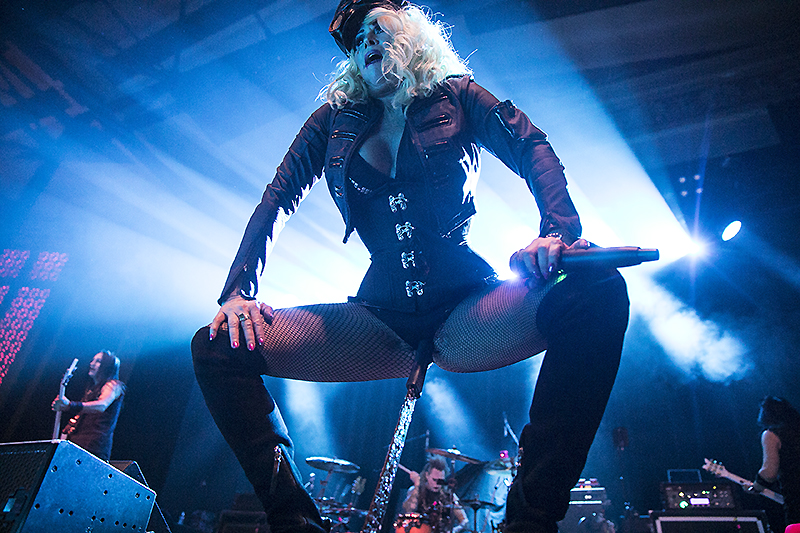 Supporting the Lords of Acid on the "Pretty in Kink" tour is Orgy, (who definitely pumped up the crowd with their eclectic cover of New Order's "Blue Monday," Genitorturers (the self-proclaimed "World's Sexiest Rock Band," and whose frontwoman Gen Vincent still knows how to entertain a crowd with her strap-on and cat o' nine tails,) and Gabriel and the Apocalypse, who did their duty of getting the crowd to the front of the stage. Make sure to arrive early if you're catching this tour.
Here's a slideshow with photos by Raymond Ahner of all four bands:
Check out Lords of Acid here.
Find out more about Orgy on their website.
Get more info about Genitorturers here.
Everything you need to know about Gabriel and the Apocalypse can be found here.