Killswitch Engage and Parkway Drive
The Warfield
April 18, 2019
Photos by Raymond Ahner
When two titans of the metalcore scene, Killswitch Engage and Parkway Drive announced that they would be embarking on co-headlining tour, entitled the Collapse the World Tour, fans were undoubtedly excited at the prospects of seeing both bands share the stage. Between pummeling breakdowns and soaring harmonies, both bands are incredibly adept at mixing the beautiful and brutal sounds of hardcore and metal, something that was very apparent to everyone who was in attendance on Thursday night.
Killswitch Engage headlined the evening, blowing through a strong 16-song set that spanned their entire career. Unlike most metal bands, Killswitch Engage write more positive and uplifting songs, though of course one would never tell just by standing there and hearing the music. Killswitch opened with the blistering "This Fire," a potent combination of melodic guitar leads from Adam Dutkiewicz and Joel Stroetzel along with some grooving breakdowns.
The band alternated between older material culled from their classic early period and some newer tracks from their most recent album. While lead singer Jesse Leach was not around during the recording of some of the band's most well-known songs, you could never tell by watching the show as he absolutely nailed each vocal line, not an easy task as he had to constantly switch between harsh and melodic singing.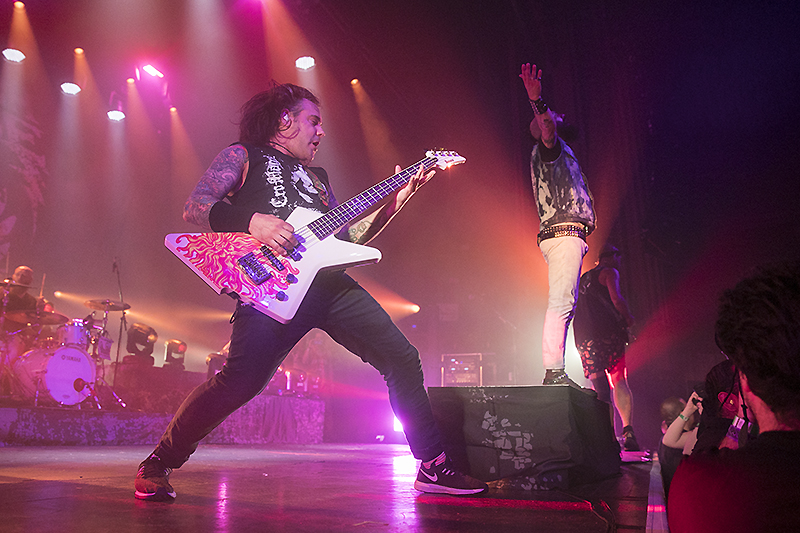 A few songs later, the band brought out an old classic, the furious "Vide Infra," a song that mixes warp-speed thrash metal with brutal hardcore and it really seemed to get the crowd going. In what was a surprise to many, Killswitch capped off the night with a cover of the Dio classic "Holy Diver," a classic metal tune filled to the brim with catchy guitar riffs and soaring harmonies. It was the perfect way to close out an exciting evening of blistering heavy metal.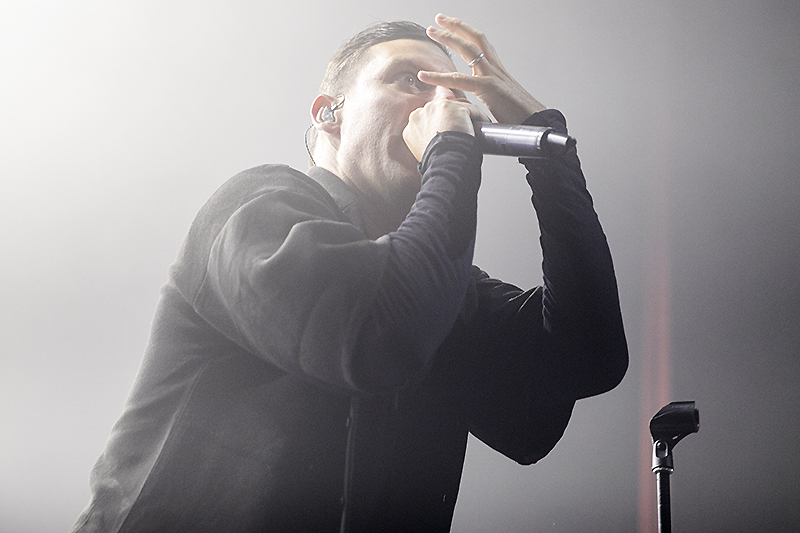 Parkway Drive opened the night with a fierce set of crushing metalcore, with plenty of swinging breakdowns along with some blood curdling screams from lead singer Winston McCall. The key to Parkway Drive's sound is the complex rhythmic interplay between drummer Ben Gordon and guitarists Jeff Ling and Luke Kilpatrick. This was evident from the very first song of the night, the syncopated fury of "Wishing Wells," which rode a series of galloping guitar riffs and snappy double bass drumming.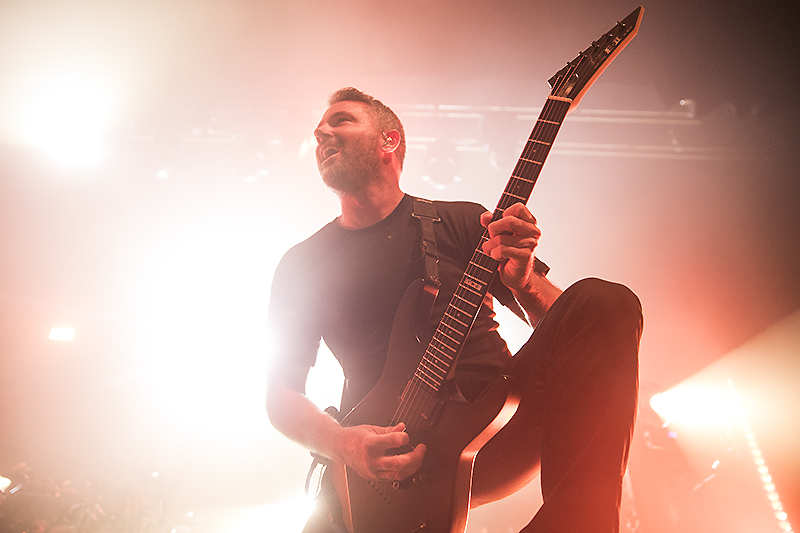 One of the most unexpected moments of their set was the inclusion of the melodic "Cemetery Bloom," a song based around some particularly melodic clean vocals along with a choral-style backing vocal. The song's restrained approach was the perfect contrast to the following song, the driving metal of "The Void," which featured some particularly catchy lead guitar lines.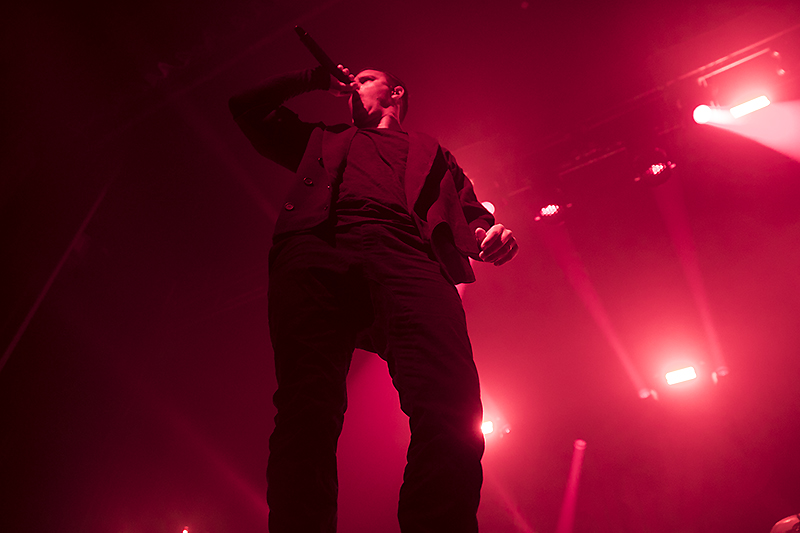 To close out their set, Parkway Drive tore through a slamming rendition of "Bottom Feeder," a track which combined plenty of melodicism with pummeling rhythms and throat-shredding vocals.
Here's a slideshow with more photos of both bands by Raymond Ahner:
Killswitch Engage
Setlist: This Fire | Rose of Sharyn | The End of Heartache | The Arms of Sorrow | The Hell in Me | Just Barely Breathing | Take This Oath | Hate by Design | Vide Infra | Always | My Last Serenade | Daylight Dies | In Due Time | My Curse | Strength of the Mind | Holy Diver (Dio cover)
For more information about Killswitch Engage, check out their website.
Parkway Drive
Setlist: Wishing Wells | Prey | Carrion | Vice Grip | Karma | Cemetery Bloom | The Void | Dedicated | Absolute Power | Shadow Boxing | Wild Eyes | Crushed | Bottom Feeder
Find out more about Parkway Drive here.