Danko Jones
Slim's
February 19, 2019
Photos by Raymond Ahner.
Canadian rock trio Danko Jones recently embarked on a U.S. west coast tour with Nashville Pussy and Prima Donna, and last week pulled in to Slim's in San Francisco, where they proceeded to put on a rock show that had their fans almost as excited as they were.
Opening their set with "I Gotta Rock," Danko Jones set the tone for the evening early. Vocalist and guitarist Danko Jones was clearly happy to be on stage and was definitely feeding off of the energy that the fans in the front row were feeding him. Bassist Jon Calabrese kept the low-end heavy while still rocking out, while drummer Rich Knox kept it all together.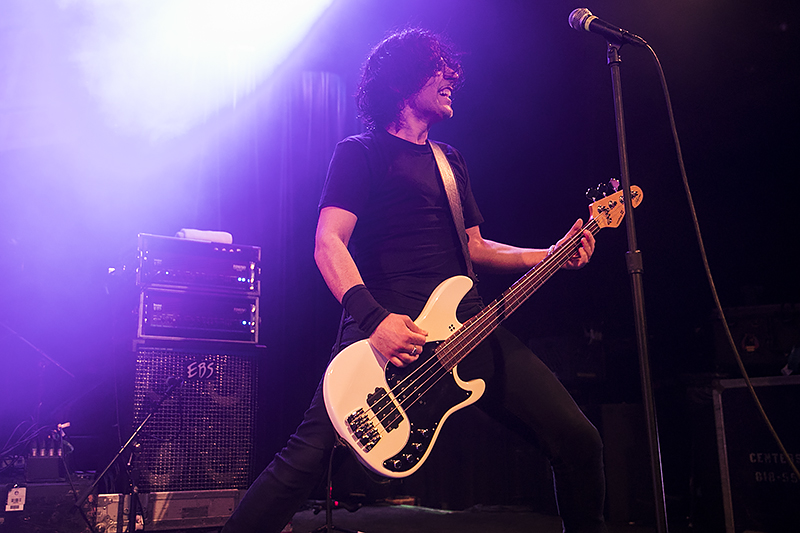 Highlights from their set included "Lipstick City," "Dance Dance Dance," and "Burn in Hell." By the time the band wrapped up their set with an encore of "Wild Cat," "Cadillac," and "Rock Shit Hot," they had clearly made some new fans.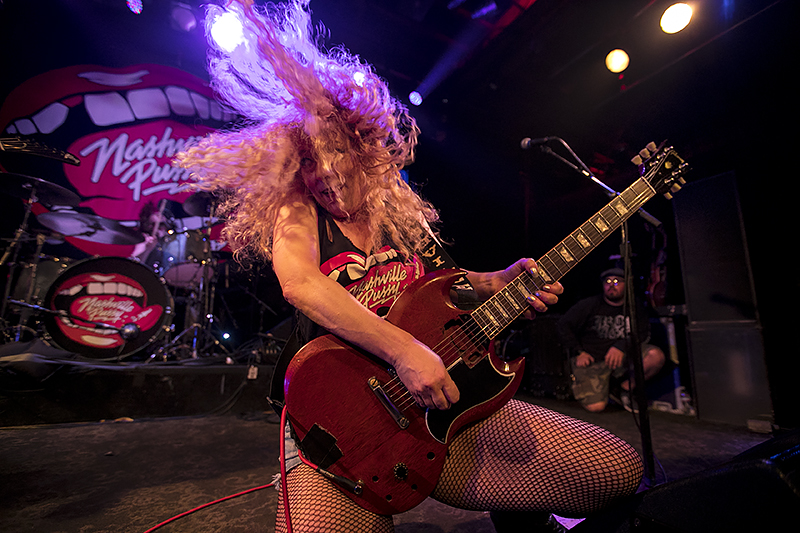 Support on this tour comes from Nashville Pussy, the Atlanta based four-piece featuring the husband and wife team of Blaine Cartwright on vocals and rhythm guitar, and Ruyter Suys on lead guitar. Together, they, along with Bonny Buitrago on bass and Ben Thomas on drums put on a blazing set which was highlighted by "Pussy Time," "Going Down Swinging," and "Low Down Dirty Pig." The band wrapped up their set with Ruyter's shredding guitar on "Go Mutherfucker Go," that ended up with the entire front row covered in beer. Not that that's a bad thing.
Here's a slideshow with more photos of Danko Jones and Nashville Pussy by Raymond Ahner:
Danko Jones:
Setlist: I Gotta Rock | Sugar Chocolate | I Think Bad Thoughts | First Date | Dance Dance Dance | Play the Blues | Lipstick City | The Mango Kid | Code of the Road | Full of Regret | Had Enough | Burn in Hell | Lovercall | We're Crazy | My Little RnR | | Wild Cat | Cadillac | Rock Shit Hot
Find out more about Danko Jones on their website.
Nashville Pussy:
Check out Nashville Pussy here.