Corrosion of Conformity
Slim's
January 29, 2017
Photos by Raymond Ahner
Supporting their latest release album No Cross No Crown, North Carolina hardcore/heavy metal stalwarts Corrosion of Conformity recently pulled into Slim's in San Francisco and delivered a blistering set in front of a beyond sold out crowd.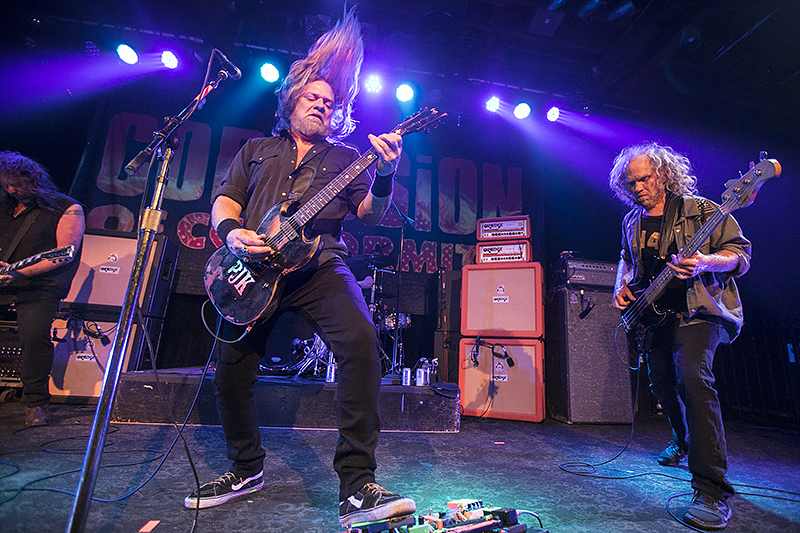 With a venue so full that another body could not have possibly been squeezed in, C.O.C. hit the stage with "Stonebreaker" and never looked back, playing some of their biggest songs during the evening. Frontman  Pepper Keenan sounded just as good as ever, delivering every song with the same heaviness as when they were originally recorded. Founding members Woody Weatherman (guitar) and Mike Dean (bass) owned their respective side of the stage, with Dean pacing back and forth while keeping the low-end heavy.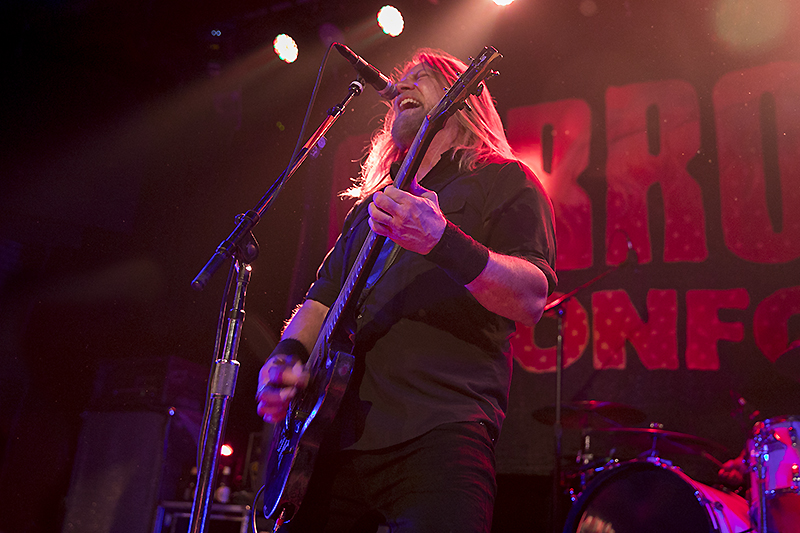 Highlights from the band's set included "Wiseblood," "Who's Got the Fire," "Vote With a Bullet," and an encore of "Clean My Wounds," which was dedicated to Bay Area metal bands Testament, D.R.I., Death Angel, and Metallica. With the exception of the latter, all the bands had members in attendance.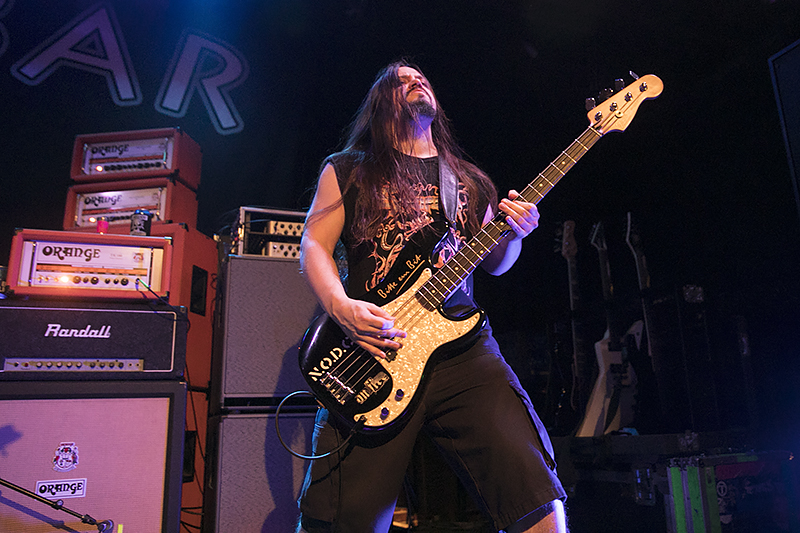 Support for the show came from New Orleans sludge masters Crowbar, who put on a heavy set in their own right, as well as Weedeater and the up and coming Mothership, who packed the venue early.
Here's a slideshow with more photos of all four bands by Raymond Ahner:
Corrosion of Conformity:
Setlist: Stonebreaker | Wiseblood | Wolf Named Crow | Long Whip/Big America | Señor Limpio | Diablo Blvd. | Vote With a Bullet | Seven Days | Paranoid Opioid | 13 Angels | Who's Got the Fire | Albatross || Clean My Wounds
Find out more about Corrosion of Conformity here.
Crowbar:
Check out Crowbar on their website.
Weedeater:
Get all the dirt on Weedeater here.
Mothership:
Learn all about Mothership on their website.