Children of Bodom
Regency Ballroom
April 1, 2019
Photos by Raymond Ahner
Legendary Finnish metal band Children of Bodom (COB) came to the Regency on a Monday night to rip through an inspired set of material spanning their entire career. Much of the set was dedicated to songs from their recently-released record Hexed, but the band made sure to include some old favorites as well. The band opened the night with the grooving "Are You Dead Yet?," a catchy anthem from their album of the same name. As usual, lead guitarist Alexi Laiho tore through the song's technically challenging guitar parts with ease, including an especially tricky guitar solo. COB kept the groove going with another song from Are You Dead Yet?, the slamming "In Your Face." Anchored by some flashy drum playing from Jaska Raatikainen, the song really got the mosh pit opened up for the first time all night.
Next up was the first new track from Hexed, the speedy "Platitudes and Barren Words." Like many classic COB songs, the piece featured some fierce vocals from Laiho along with some neo-classically influenced guitar playing, including an interesting twin-guitar harmony between Laiho and Daniel Freyberg.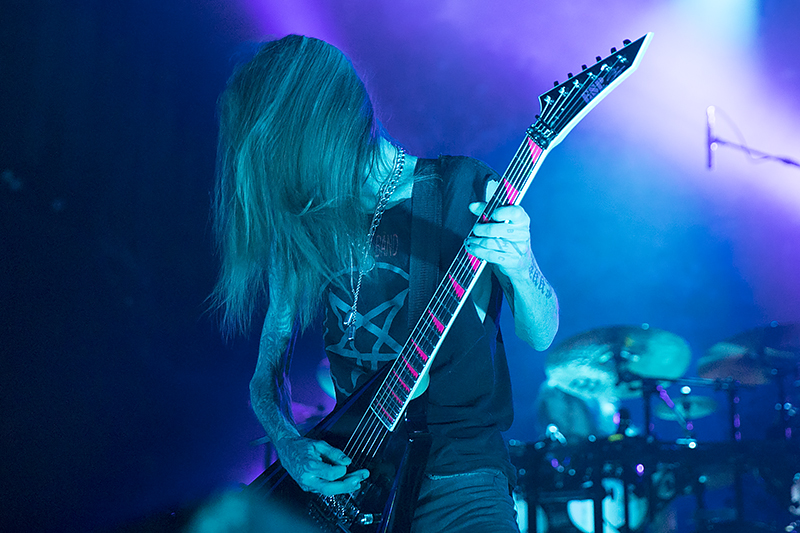 A few songs later COB pulled out an old favorite from the Follow the Reaper album, the sizzling "Everytime I Die." Between Janne Wirman's wild keyboard playing and Laiho's leads, the song was truly something to behold. Few musicians can play a keyboard solo in such a dazzling and incredibly entertaining way as Wirman, whose fingers danced around the keys throughout the song.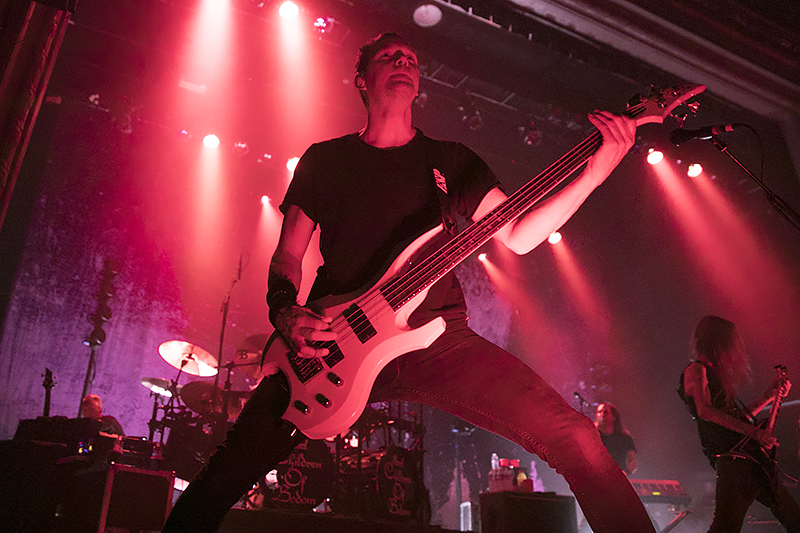 Later in the set, COB played an inspired rendition of "If You Want Peace…Prepare for War," a song they had never performed live until this current tour began. With plenty of slithering grooves from bassist Henkka Seppälä, the song was yet another demonstration of the band's live prowess.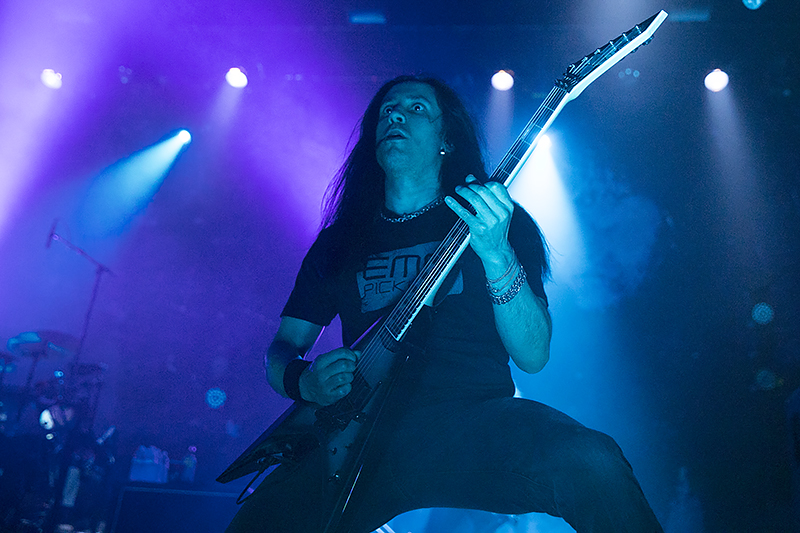 As has been COB tradition for over 20 years, the band closed out their set with an encore that included two classic tracks: "Hate Me!" and "Downfall." Both songs are from the group's early period, with plenty of neo-classical flourishes to complement the fierce growls from Laiho.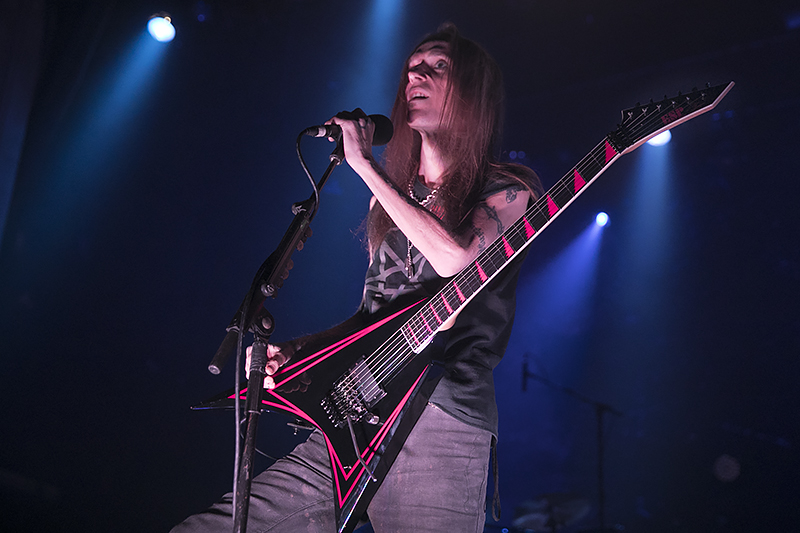 Children of Bodom remain one of the best live bands in metal, and for good reason, they simply deliver some of the most captivating and entertaining live music in the metal underground. Monday night was another affirmation that this band is still going strong, even after 22 years of constant touring/recording.
Here's a slideshow with more photos of Children of Bodom by Raymond Ahner:
This slideshow requires JavaScript.
Setlist: Are You Dead Yet? |In Your Face | Platitudes and Barren Words | Bodom Beach Terror | This Road | Everytime I Die | Under Grass and Clover | Hecate's Nightmare | Angels Don't Kill | If You Want Peace… Prepare for War || Encore || Hate Me! | Downfall
Find out more about Children of Bodom here.