Santigold
Masonic Auditorium
May 8, 2016
Photos by Ashleigh Castro
We shared an intimate night at the Masonic with Santigold on a recent Sunday when she returned to San Francisco after a rain check, where she let us know she would like us to call her "Santi."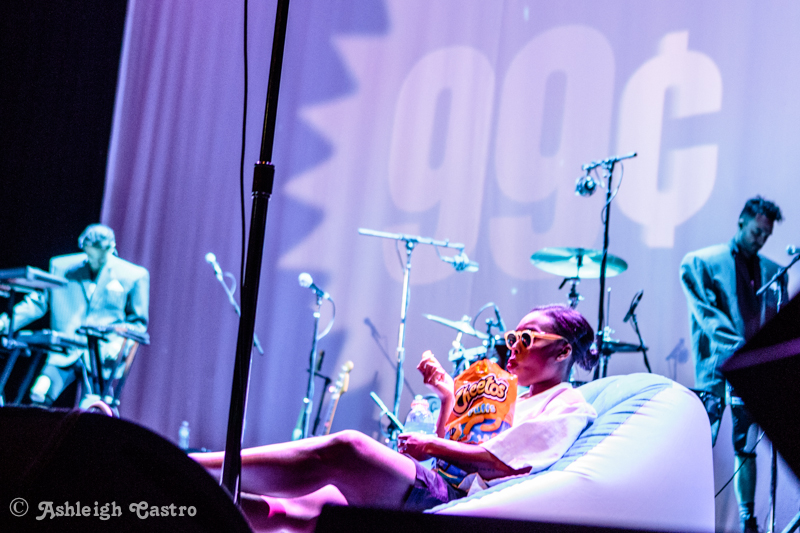 "I'm sorry I had to reschedule, and when I did, I rescheduled on Mother's Day!" Explained Santi, she continued by mentioning how much she loved San Francisco to make the date; the mother missed her two-year-old daughter that day. It is good to see her on the mend from sick leave.
San Francisco is Santi's golden gateway; the city is one of her deep inspirations and polished her performance. She opened the show the beat drive song "You'll Find A Way" followed by showering us with the tingling riff introducing her hit "Les Artistes".
Next she reminded us to enjoy our local artisanal hangouts like Samovar tea lounge where she favors lavender chocolate tea and continued to gush about how much she adores the city by the bay.
During "Unstoppable," she invited the crowd to get on stage with her—of course a mob of people started rushing the stage excited to share the spotlight with Santi.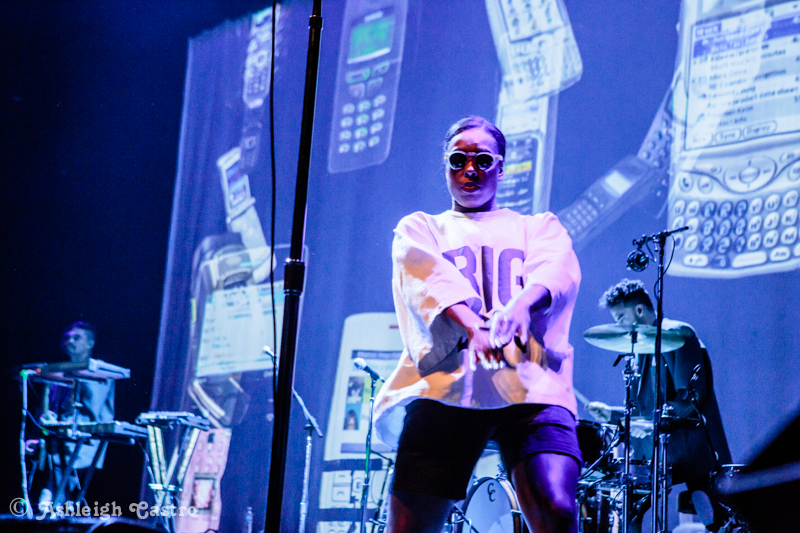 Santi's set took us into a convenience store full of plastic furniture, munchies and shopping carts. 99¢, her February 2016 album, pops with playfulness and animation. Light hearted in comparison to her raw, alternative, new wave style self-titled Santigold.
She blazed through the night with an even balance of fresh music and classic tracks. Comfortable with the crowd, Santi felt funky, picked up a bass and claimed she is "the worst bass player alive" though she was going to play anyway. The crowd went wild!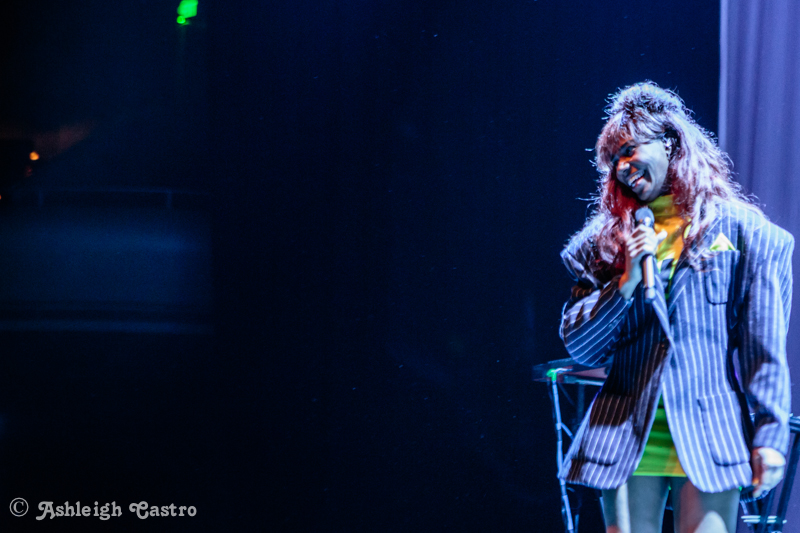 Carrying out the groove, Santi wanted to end on a nasty note and make the crowd sweat. She closed it out with … where she turned it out and squeezed in a bonus song throwing it back to her days with Diplo.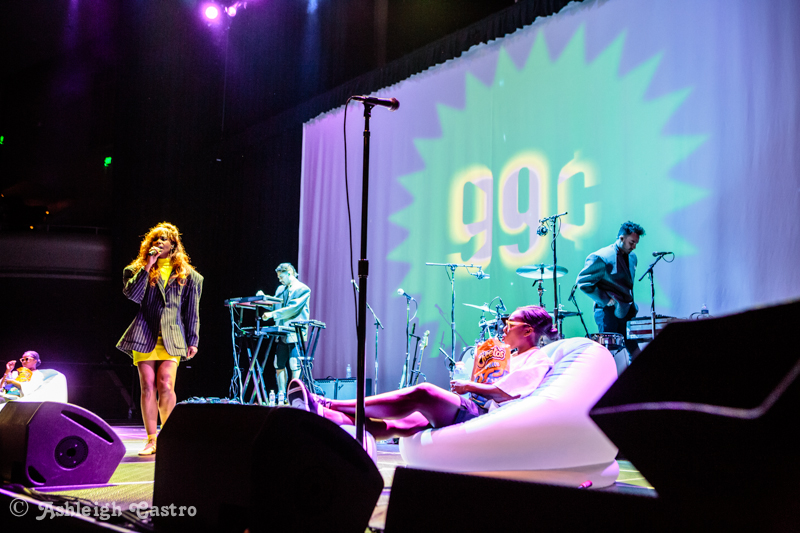 A natural born artist who has found herself "an innovator" had created two drastically different albums that blend well into an exciting set. Her work is potentially everlasting.
Setlist: You'll Find A Way (Switch & Sinden Remix) | L.E.S. Artistes | Big Boss Big Time Business | Banshee | Lights Out | Say Aha | Unstoppable | Freak Like Me | Rendezvous Girl | Who Be Lovin Me | Chasing Shadows | Disparate Youth | Creator | GO! | All I Got | Who I Thought You Were | Brooklyn Go Hard (JAY-Z cover) | Shove It | Can't Get Enough of Myself | | Hold the Line (Major Lazer cover) | Big Mouth
Find out more about Santigold here.    https://santigold.com/