Edwardian Ball
Regency Ballroom
January 25-26, 2019
Photos by Pollen Heath
For the 19th year, the magical Edwardian Ball returned to San Francisco for a spectacular evening filled with impressive costumes, strong cocktails, and breathtaking art displays. The ball is a combination of early 20th century art and dress, with a few wild updates to the style, an homage to the famous artist Edward Gorey. A testament to the hard work of the legion of workers and volunteers, every inch of the Regency was transformed into an Edwardian paradise, with each room and corner having its own series of interesting attractions.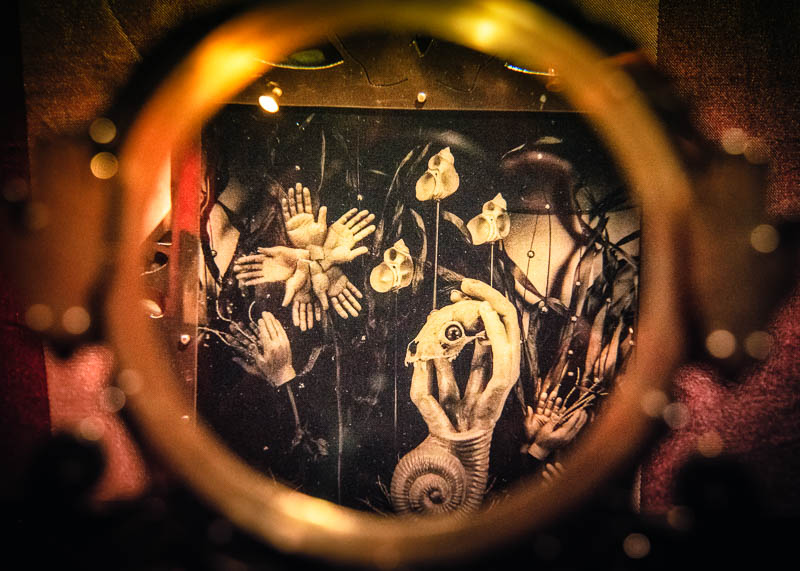 Walking around the three floors at the Regency, one was given the feeling that they had been transported back in time. Fanciful art installations and living mannequins greeted those who entered the ball's main floor, with a rotating set of dancers, crooners, bands, and acrobats taking the main stage.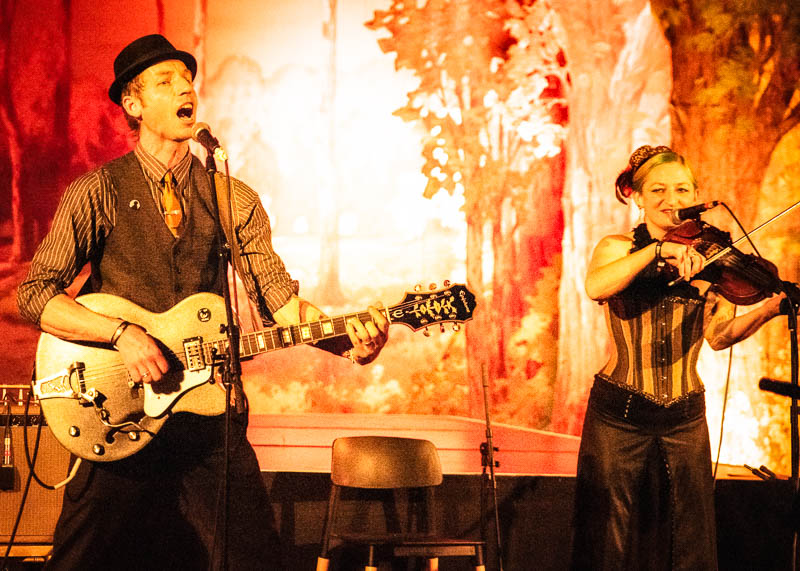 It was hard to not get swept up the majesty of it all, as so many attendees went all out in their costume design, blending the fanciful nature of Edwardian dress with some modern updates and steampunk stylings.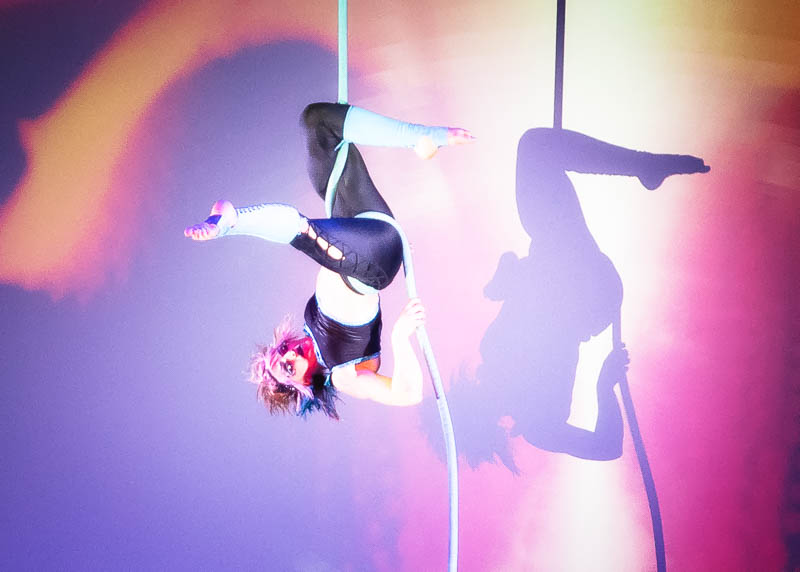 Climbing the Regency's stairs all the way to the upper lodge, one was treated to all sorts of oddities, including a nimble puppet show, an old-time photography station, and the incredible Shovelman. Utilizing a stringed instrument that used a shovel as a body, Shovelman was able to craft some wild sounds that recalled classic blues, but in a distorted, almost-metal sounding style. The music fit very well with the wildness of the puppet show.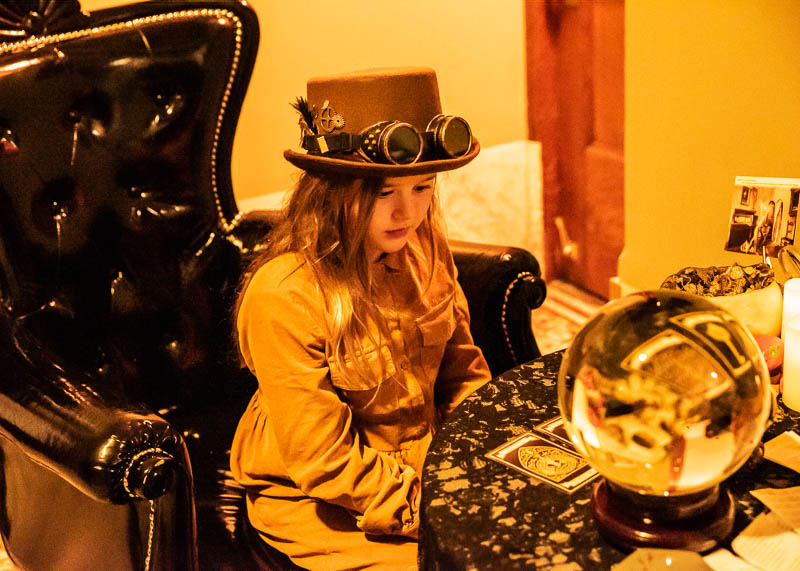 Walking to the lowest level of the Regency, one was greeted with a full-blown bazaar, filled with merchants selling wild clothing and art pieces.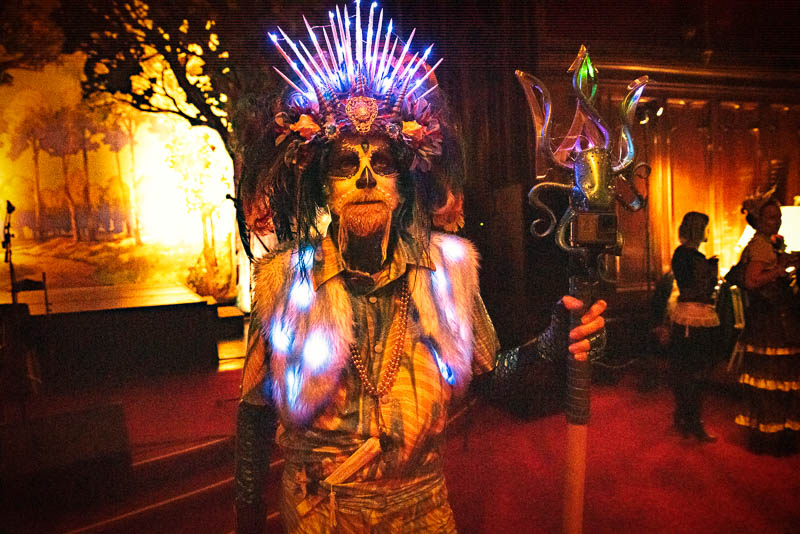 Musically, the acts ranged from ragtime blues to snappy jazz to vaudeville stylings, giving the entire ball a nonstop sense of rhythm and movement. As usual, the ball was sold-out and jammed with people, yet there always seemed to be an interesting art installation or musical/theatrical act in every corner of the Regency, so there was always something to be entertained with.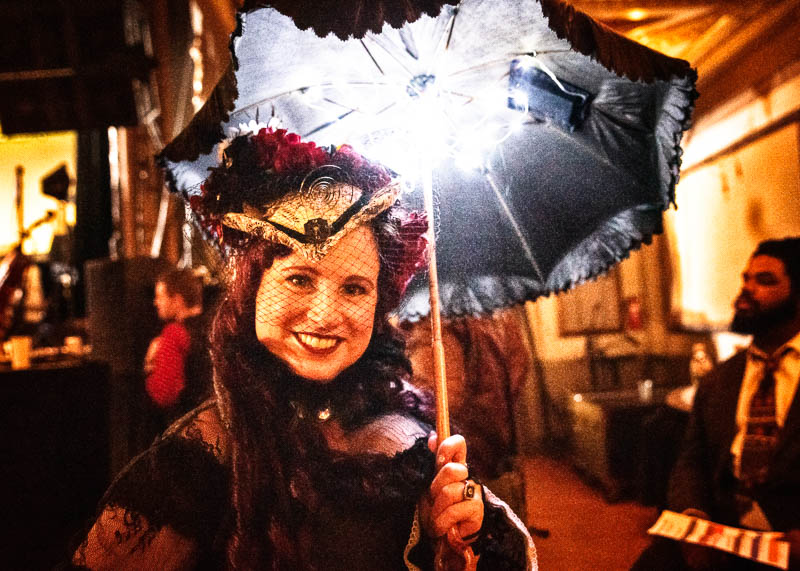 The Edwardian Ball has become a San Francisco institution and for good reason, the event provides one of the most unique experiences in the area, with so many captivating and entertaining moments throughout the evening.
Here's a slideshow with more photos of the Edwardian Ball by Pollen Heath: