The Movement
The Cornerstone, Berkeley
February 7, 2019
Photos by Pollen Heath
On a recent February night, a laid-back reggae group with an undeniable bond to their rhythmic tunes, The Movement, entered the stage in full force, jumping straight into their most recent release "Loud Enough." Playing in a smoke-filled room at a Berkeley favorite, The Cornerstone, they were joined by openers Kbong and Pacific Roots in addition to a crowd of swaying individuals sipping craft beers.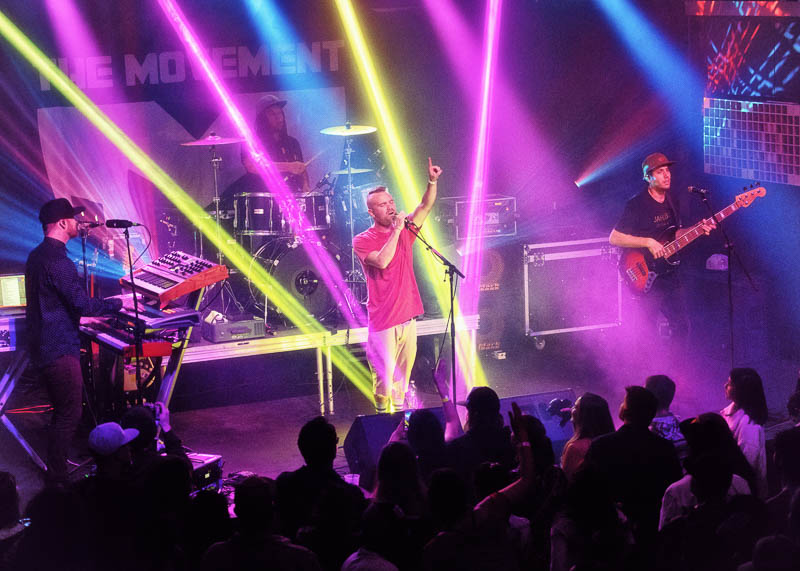 The reverb and microphone volume successfully emphasized lead vocalist Josh Swain's especially powerful yet controlled reggae vocals, which sounded delightfully spot on, if not better and bolder than in their studio recorded tracks.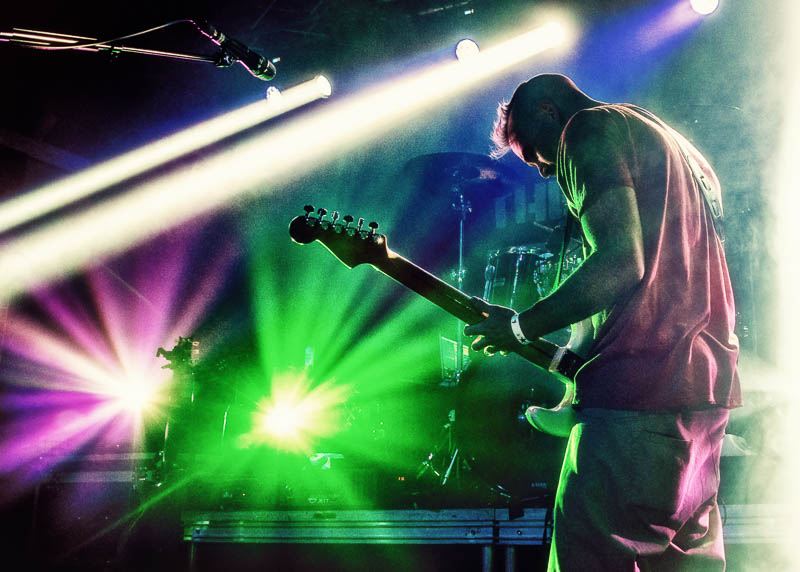 Other hits to mention included their 2017 single featuring Stick Figure, "Siren," and, of course, their early launch to fame, "Set Sail."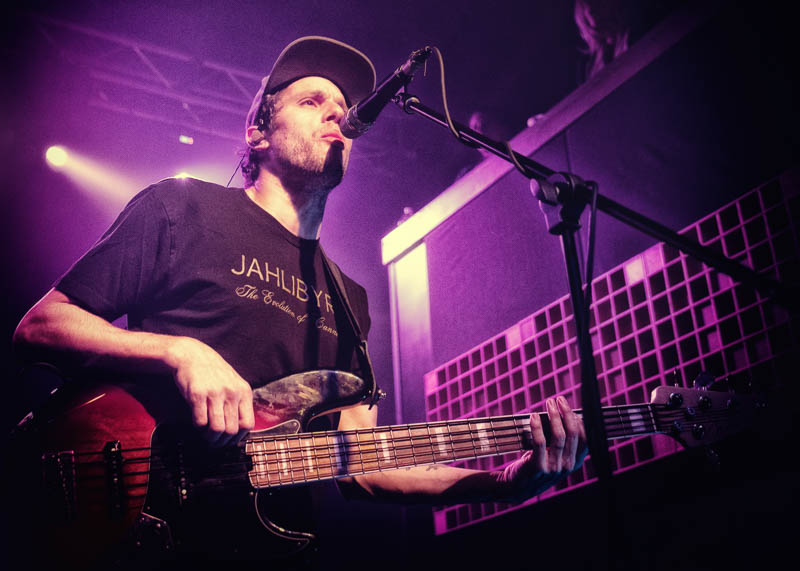 The show displayed the true range of The Movement's sound. The South Carolina-native group has created an act that sits at the intersection between full throttle reggae straight from Jamaica and the more California-esque alternative pop feel of groups like Iration. Each song followed the famous rhythm that has become synonymous with love, summer beach days, and joint smoke.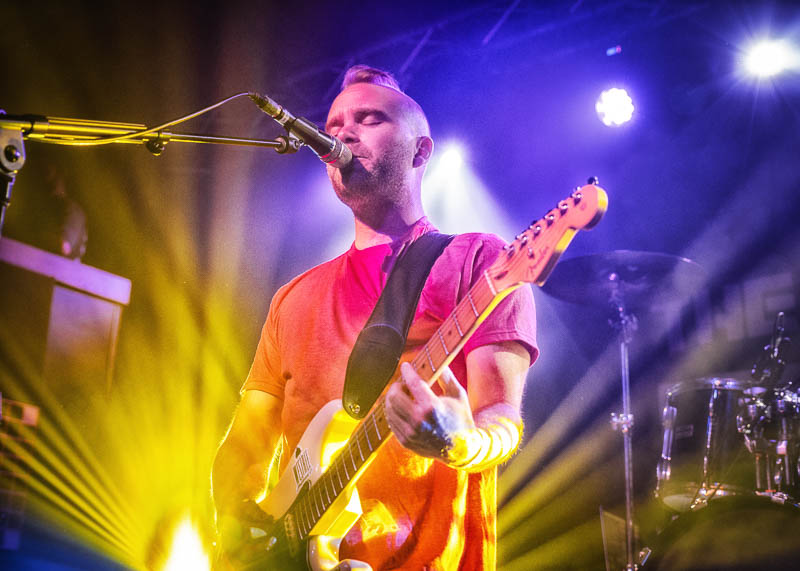 On one hand, there are the "Kanye Wests" of live music who, though talented, engage in random banter and extensive dialogue throughout their shows. The Movement is the opposite. The most they said during the show was "Thanks for coming everyone" and introducing each band member while still playing a tune in the background. The extremely lively band mates continued playing their melodies back to back for the duration of the show. It was incredible and incredibly refreshing for a band to stick to the music and not veer off into political speeches. The Movement did a stellar job at ensuring the crowd would never have to stop dancing.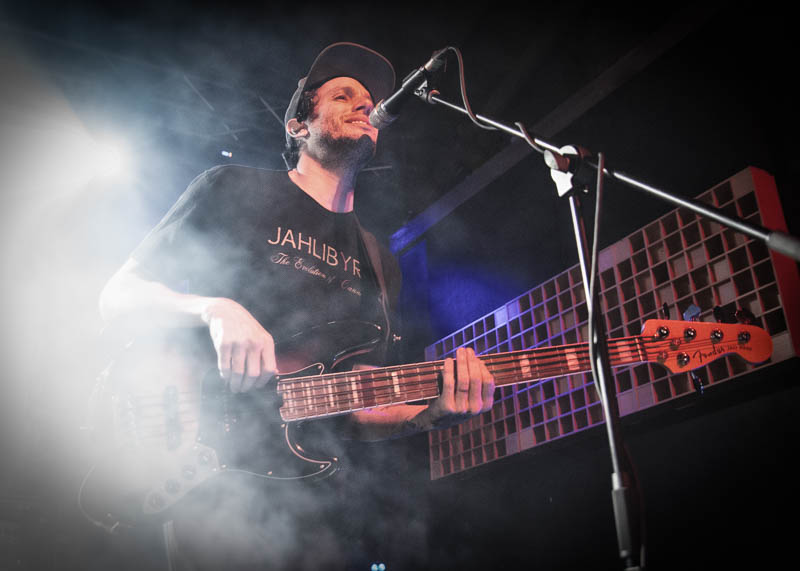 They romanced the engaged crowd with songs like "At the Dancehall" and "Smoke" due to their their sweet, flirty lyrical undertones.
"Rescue" was a crowd favorite. Concert goers sang along to this testament to the freedom and satisfaction that comes with music.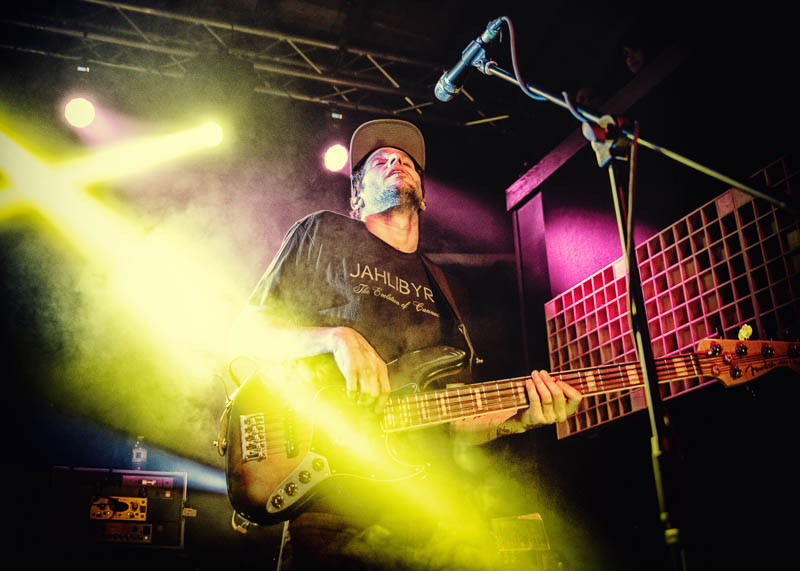 Towards the end of their set, The Movement played their early hit song "Habit" in a version similar to their 2016 one that featured Collie Buddz and Bobby Hustle. It was a more upbeat and reggae-feeling version than their 2008 Original Mix.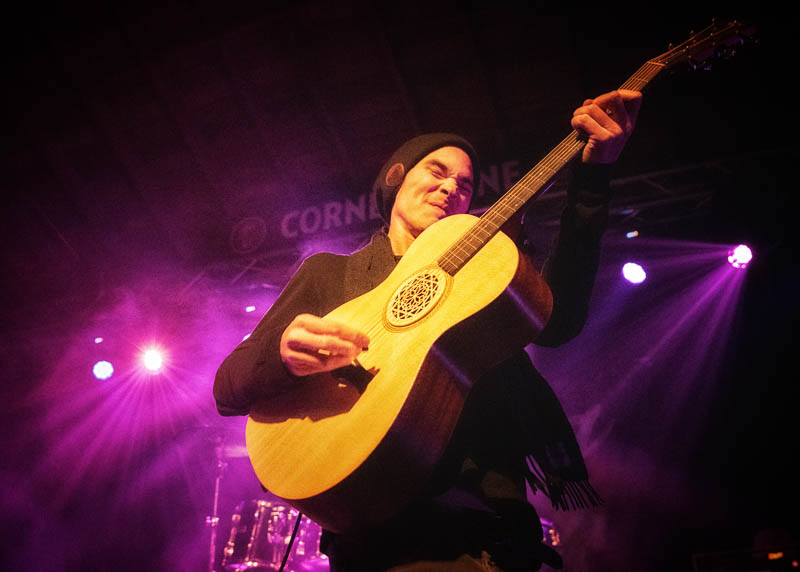 Supporting The Movement on this California Roots promoted tour, laid back multi-instrumentalist KBong (Kevin Bong) inspired a chill, positive mind set by playing songs off his latest release, "Easy to Love You (2018)"  in addition to an acoustic mix of favorites off his 2014 release "Hopes and Dreams" such as "Living Easy"; which is accompanied on the album by his bandmates in Stick Figure.
KBong is also a mega talented center point in the band Stick Figure, playing keyboards and percussion.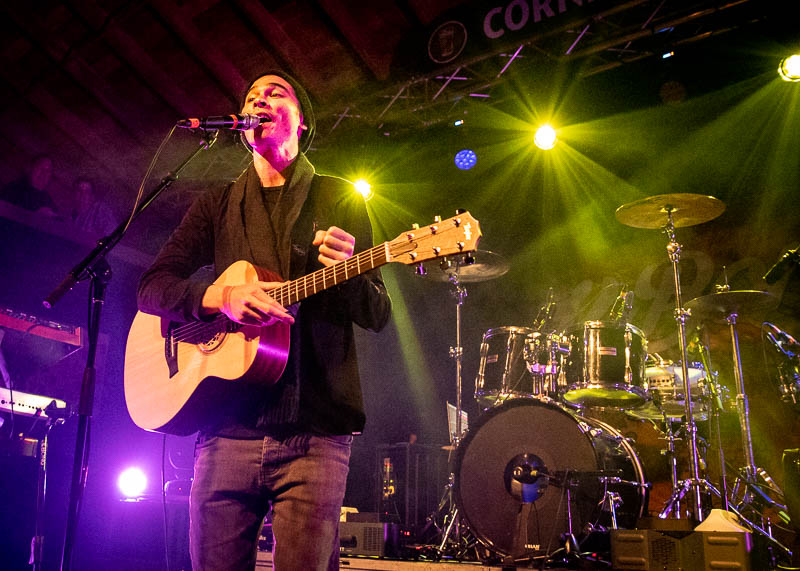 KBong's style lends itself extremely well to the acoustic set he played at the Cornerstone. A well transcribed blend of Jack Johnson's upbeat style, traditional roots Hawaiian music and Reggae. His smiles throughout his set were infectious and genuine.
Local Santa Cruz vibe-masters Pacific Roots opened the show with a strong beat and soothing harmonies. Their rock-roots sound ranged from upbeat with a punk edge to a laid back bass driven groove, and early-comers to this show were treated to a fantastic set. 2019's line up of this band holds extreme promise.
If you like your Cali-style raggae with a bit more roots, this is certainly a band to watch in the coming months.
Check out The Movement on their website.
Learn more about Kbong here.
Find out more about Pacific Roots on their Facebook page.
Pollen Heath wrote about KBong and Pacific Roots.