Each month we'll showcase a selection of dark music events happening in the bay area. This series will focus on live music, with the occasional club night or cultural event thrown in. Genres featured will range from traditional gothic rock and industrial to music in adjacent genres, such as neofolk, shoegaze, and noise rock. A full event list can be found at the bottom of the page.
April 6th: Chasms at Bottom of the Hill 21+ 8 PM $12 Adv / $15 Door (shoegaze, dream pop)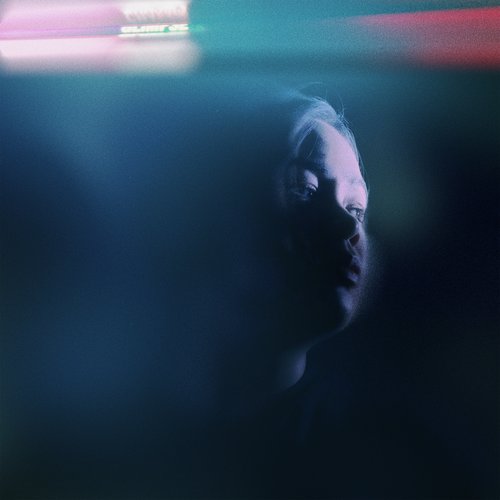 Haunting, atmospheric, and intimate, Chasms touches a number of dark music genres, most notably shoegaze, ambient, and industrial with touches of trip-hop and witch house. The project of former bay area resident Jess Labrador, Chasms has released three full-length albums, with the latest album, Glimpse of Heaven, featuring additional production work from Joshua Eustis from Telefon Tel Aviv. Shows are sonically immersive, dimly lit, and have plenty of fog. They're also infrequent, so take this opportunity to see Chasms live with support from labelmates Houses of Heaven.
April 9th: Covenant at DNA Lounge All Ages 8 PM $21 Adv / $30 Door (synthpop, futurepop, EBM)
When it comes to modern synthpop, Covenant is one of the biggest names in the genre. Almost three decades of consistently strong albums and hit singles have made them a staple of goth club DJ sets around the world. Frontman Eskil Simonson's stoic yet distinct vocal style and anthemic lyricism coupled with the band's synthetic instrumentation and danceable beats combine for a sound that is almost timeless. And support act Night Club are alone worth the price of admission.
April 12th: PlayXLand Cyberpunk Night at Cat Club 21+ 9PM $10-$20 Sliding Scale (fetish dance night)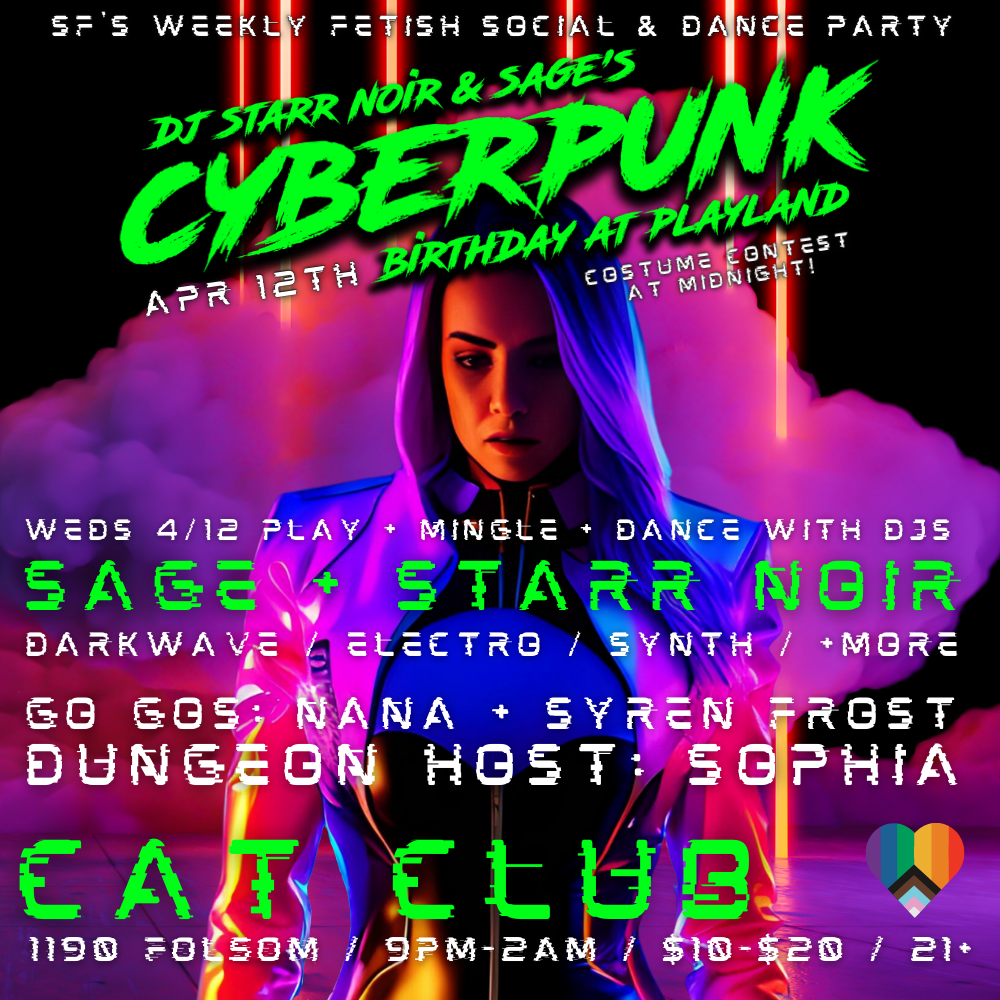 San Francisco's Cat Club is a second home to local goths, with a full calendar of events celebrating nearly every conceivably dark music genre. PlayXland, a relatively new weekly event at the club, stands out as one offering an inclusive space for fetish / BDSM / kink play and is possibly the only one in the bay to formally express this policy. This April 12th, DJs Starr Noir and Sage celebrate their birthdays with a Cyberpunk-themed night featuring a costume contest, along with the usual go-go dancers and dungeon room furniture and accessories. If you're looking to explore, then this is an unintimidating and judgment-free space to get started while dancing to some great music.
April 13th: Ex-Heir at Thee Parkside 21+ 8PM $10 adv / $15 door (minimal synth, industrial)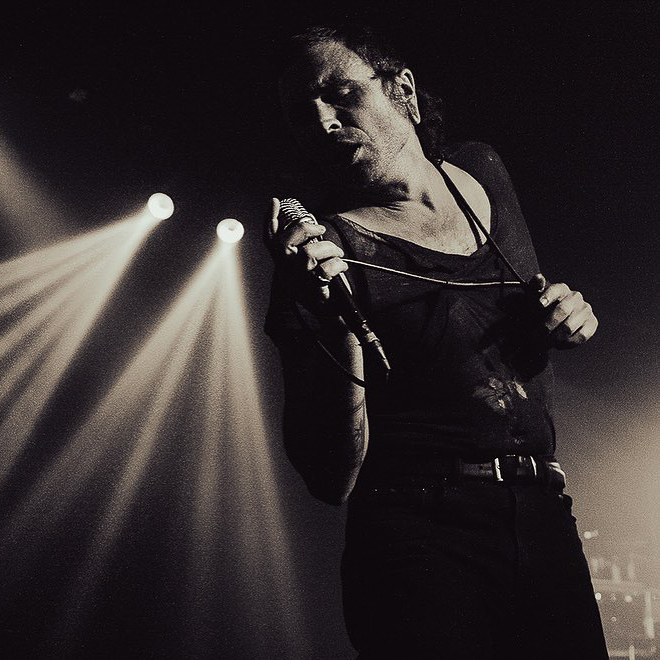 Raw, aggressive, blown out, muddy — these are all words you can use to describe Ex-Heir's sound and it's glorious. A hell of a love letter to early 90s industrial ala Skinny Puppy and Nitzer Ebb with punk rock attitude, Ex-Heir is a one-man project from the bay area and headlining a night of dark music at Thee Parkside. Also performing are Blaq Hammer, Mars Kumari, WELIVEINPARADISE, and DJs Vampi and A.I.R.
April 14th: Author & Punisher at DNA Lounge All Ages 8 PM $18 Adv / $23 Door (electronic doom metal, industrial)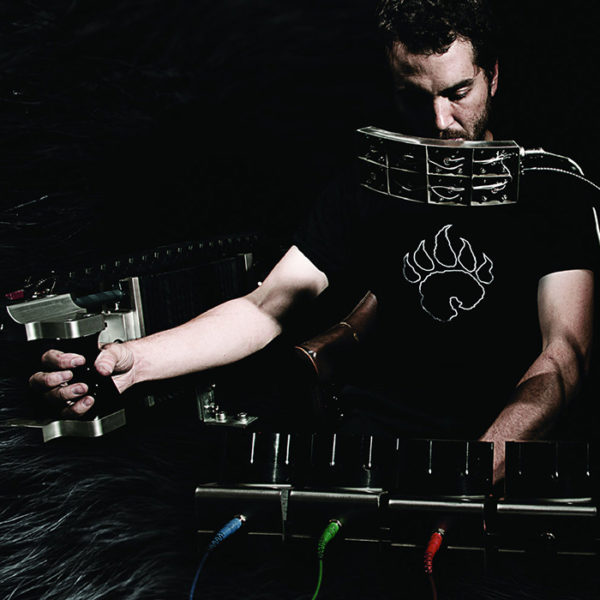 Mechanical engineer Tristan Shone has spent nearly two decades making music under the Author & Punisher moniker, with his musicianship, homemade instruments, and stylistic range evolving and growing. A one-man band, Author & Punisher utilizes an array of imposing controllers and devices to produce doom metal and industrial that shakes rooms and offers a fascinating spectacle in live performances.
April 19th: Front Line Assembly at DNA Lounge All Ages 7 PM $22 Adv / $28 Door (industrial, EBM)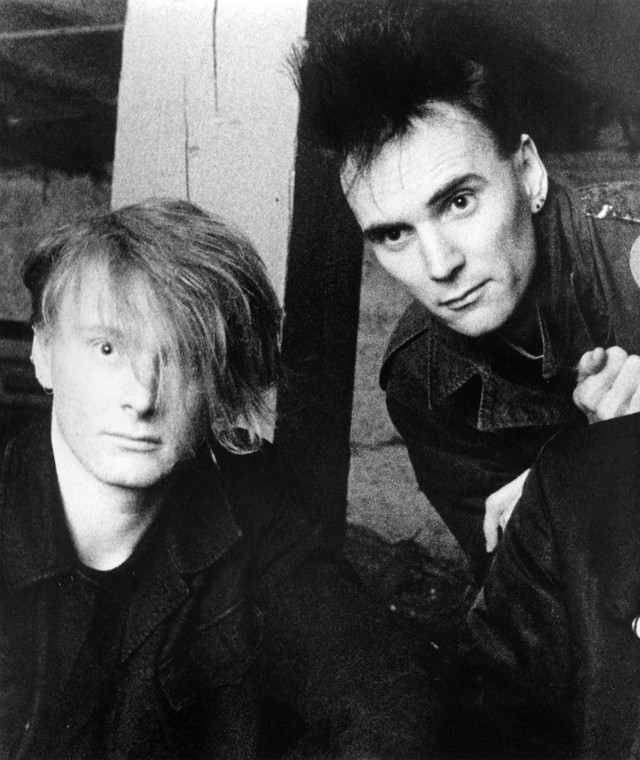 One of the most prolific and enduring acts in the electro-industrial scene is Front Line Assembly. Before embarking on a tour with Ministry and Gary Numan, they're playing a one-off date in San Francisco at DNA Lounge. While their catalog has varied in sound over the years, Bill Leeb's raspy vocals are iconic, and the project has maintained a high level of production quality and danceability, with lyrical themes revolving around war, industry, and technology. This time, not only is the core duo of Bill Leeb and Rhys Fulber in the live band, but Tim Skold (KMFDM, Marilyn Manson), and Jon Siren (Dismantled, IAMX) are playing live bass and drums, respectively.
April 29th: Wander at Bottom of the Hill 21+ 8:30 PM $12 Adv $15 Door (post-rock, shoegaze)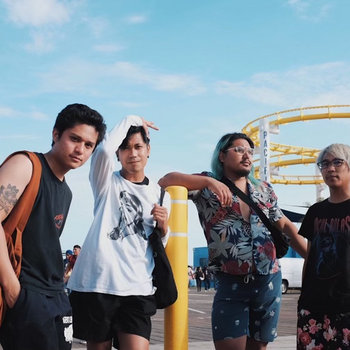 Wander is an apt name for a band whose music sends your mind drifting to nostalgic memories and future possibilities in the best possible way. Post-rock and shoegaze quartet Wander has been a staple of the bay area rock scene for over a decade, sharing the stage with the likes of Slow Crush and embarking on numerous tours. Their instrumental jams and energetic live performances have earned them a loyal fanbase.
Full list of notable events:
Date / Event / Venue / Age Restriction / Door Time / Price / Genre
April 5th: System Exclusive at Thee Stork Club 21+ 8PM $10 (pop, post-punk)
April 6th: Chasms at Bottom of the Hill 21+ $12 Adv / $15 Door (shoegaze, dreampop)
April 8th: Dragonette at Rickshaw Stop All Ages 9PM $25 (electropop, synthpop)
April 8th: Death Valley High at Amado's 21+ 8PM $10 Adv / $15 Door (rock, industrial disco)
April 9th: Covenant at DNA Lounge All Ages 8PM $21 Adv / $30 Door (synthpop, futurepop, EBM)
April 12th: Rituals of Mine at Neck of the Woods All Ages 7:30PM $17.85 (indie pop, electronic rock)
April 12th: PlayXLand Cyberpunk Night at Cat Club (fetish dance night)
April 13th: Ex-Heir at Thee Parkside 21+ 8PM $10 (minimal synth, industrial)
April 13th: Only Echoes & Grimoires at Golden Bull 21+ $12 (post-metal, shoegaze)
April 14th: Author & Punisher at DNA Lounge All Ages 8 PM $18 Adv / $23 Door (electronic doom metal, industrial)
April 15th: Xeno & Oaklander at DNA Lounge All Ages 7 PM $18 Adv / $23 Door (industrial, EBM)
April 15th: Strangelove: The Depeche Mode Experience at The Ritz San Jose 21+ 8 PM $25 Adv / $30 Door (new wave covers)
April 17th: VV Ville Vallo (H.I.M.) at The Fillmore 5+ 8 PM $49.50 (gothic rock)
April 17th: The Residents (night 1) at Great American Music Hall 6+ / 7 PM / $38 (art rock, alternative)
April 18th: The Residents (night 2) at Great American Music Hall 6+ / 7 PM / $38 (art rock, alternative)
April 19th: The Residents (night 3) at Great American Music Hall 6+ / 7 PM / $38 (art rock, alternative)
April 19th: Front Line Assembly at DNA Lounge All Ages 7 PM $22 Adv / $28 Door (industrial, EBM)
April 20th: Hellbillys Ivy Room 21+ 7 PM $15 (psychobilly, rockabilly, horror punk)
April 20th: HIRS Collective at Thee Stork Club 21+ / 8 PM / $15 (queer punk, hardcore punk)
April 21st: Bailter Space at Bottom of the Hill 21+ 8:30 PM $17 Adv / $20 Door (noise rock, shoegaze)
April 21st: Underworld at The Warfield All Ages 8 PM $49.50 (alternative electronica)
April 23rd: Hot Goths in Your Area at Crybaby 21+ 8PM Free Before 10 (club night)
April 23rd: Crocodiles at Cafe Du Nord 21+ 7PM $24 (art punk)
April 27th: Dark Swoon at The Golden Bull 21+ 7 PM $12 (gothic rock, post-punk)
April 27th: City Morgue at The Regency Ballroom (noise rap, dark hip hop, horrorcore)
April 27th: Jupiter Noise at Hotel Utah 21+ 7 PM $10 Adv / $15 Door (shoegaze, noise rock) 
April 28th: Prayers at DNA Lounge All Ages 8 PM $28 Adv $36 Door (synthpop, cholo goth)
April 28th: Halou (supporting Tarnation) at Amado's 21+ 7:30 PM $20 Adv / $25 Door (trip hop)
April 28th: Deathpact at 1015 Folsom 21+ 10 PM $20 Adv / $25 Door (Dark EDM)
April 29th: Wander at Bottom of the Hill 21+ 8:30 PM $12 Adv $15 Door (shoegaze, dreampop)
April 29th: Public Interest at Thee Stork Club 21+ 8PM $12 (post-punk)