Each month we'll showcase a selection of dark music events happening in the bay area. This series will focus on live music, with the occasional club night or cultural event thrown in. Genres featured will range from traditional gothic rock and industrial to music in adjacent genres, such as neofolk, shoegaze, and noise rock.
March is an exciting month, so let's get started!
Saturday, March 4th: Halou at Little Hill Lounge, El Cerrito / 8PM / 21+ / Free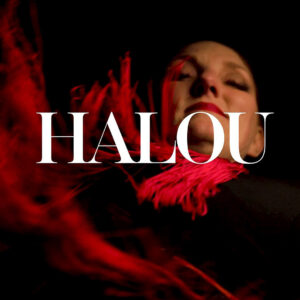 Classy and sincere, the dream pop and trip-hop-focused Halou may not be goth, per se, but in terms of vibe, it lives just one city over. It helps that the band has shared stages and band members with acts in the scene. Wife and husband duo Rebecca and Ryan Coseboom take deep, echoing percussion, fuzzy guitars, ambient electronic production, and hushed sultry vocals and blend them into something cohesive that will appeal to fans of The Cocteau Twins and Massive Attack. The sound is nostalgic and intense, often delicate and precise, and their live shows are known for having emotional weight, a bit of glamor, and an unpredictable cast of musicians occupying the stage.
Monday, March 13th & 20th: Death Guild 30th anniversary, nights 1 & 2 at DNA Lounge, San Francisco / 9PM / 18+ / $10 Adv / $15 Door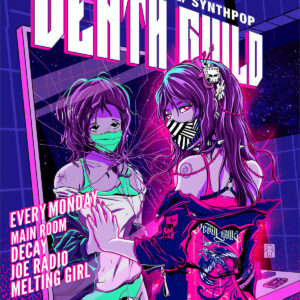 Death Guild is THE goth club in the bay area, and reportedly the longest-running goth club in the world. Every Monday night, main room DJs Decay, Joe Radio, and Melting Girl give the black-clad locals an 18+ space where they can dance and socialize to music in the realm of goth, industrial, post-punk, and more. Lounge DJs Sage and Bit pull from a broader catalog in a spot where folks can rest their feet. This month, Death Guild celebrates its 30th anniversary across two nights – Monday, March 13th, and Monday, March 20th. The first night will focus on classic music in the scene, and the second on more contemporary. Local burlesque institution Hubba Hubba Revue takes over the upstairs space, serving up gothic burlesque and aerial artistry. 
Tuesday, March 14th: The Church at The Great American Music Hall, San Francisco / 8PM / 6+ / $35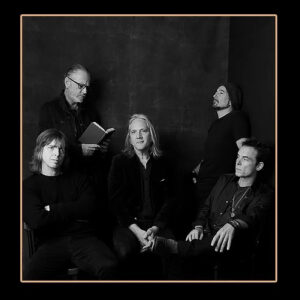 The Church may be well-known for the captivating and catchy Under the Milky Way, but they are more than just a one-hit-wonder – their song Reptile did pretty well, too. Amazingly prolific, the Aussie rock band has released over two-dozen albums since their debut in the early 80s. And despite just one constant member – vocalist and guitarist Steve Kilbey – The Church has managed to retain a sizable fanbase, drawn by the darkly romantic sensitivity, mood, and aesthetic across their catalog. The Church's current tour celebrates their latest album, The Hypnogogue, but they'll probably still play Under the Milky Way for fear of a riot.
Thursday, March 16th: Light Asylum at Elbo Room, Oakland / 9PM / 21+ / $15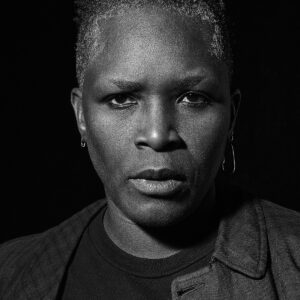 Despite just an album and EP in their decade-long history, Light Asylum has maintained a disproportionate level of popularity, speaking to the quality of their material. Vocalist and now sole member Shannon Funchess has collaborated with artists as varied as The Knife and TV on the Radio, so it's surprising and refreshing that someone with her vocal style has focused on a project in the realm of synthpop and darkwave. Funchess's voice is like Grace Jones mixed with Nitzer Ebb's Douglas McCarthy – a soulful yet fierce style that complements her commanding stage presence. The music feels like you're in an abandoned fallout shelter with a malfunctioning 80s computer as your only company.
Saturday, March 18th: Koffin Katz at Ivy Room, Albany / 9PM / 21+ / $15 Adv / $18 Door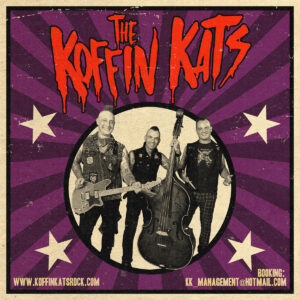 One of the most enduring acts in the Psychobilly scene, Detroit's The Koffin Kats has a sound that's like mixing Elvis Presley, Bauhaus, and The Misfits. Americana-esque rock and roll, goth, and punk combined. The heavily tattooed trio dish out energetic and light-hearted jams that will keep your head nodding and your partner's hips shaking. Singer Vic Victor's deep, sometimes warbly vocals tackle fun drive-in themes like horror, monsters, and science fiction. Consistently active for over 20 years, the touring lineup currently has all of the original members. Psychobilly shows are increasingly uncommon these days, and The Koffin Kats are one of the best.
Monday, March 20th: HIDE at Elbo Room, Oakland / 8PM / 21+ / $15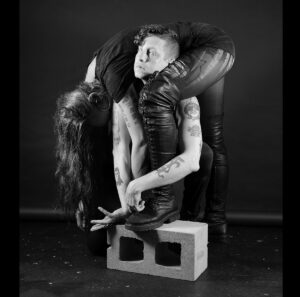 Birthed of the Chicago DIY scene, HIDE's Heather Gabel and Seth Sher craft music that is unforgiving and sometimes overwhelming – especially in a live context.  The heavy electronic duo's performances are known for being confrontational and immersive, flooding the space with fog, strobes, and Gabel's in-your-face, almost demonically possessed stage presence, all while pummeling the audience with walls of distorted, sample-based sound collages and feral vocals. If you've ever seen a movie torture scene where loud music and strobes are being used, and thought, "That looks nice." then you need to attend. Bring the whole family.
Friday, March 24th: Model/Actriz at Thee Stork Club, Oakland / 8PM / 21+ / $13 Adv / $15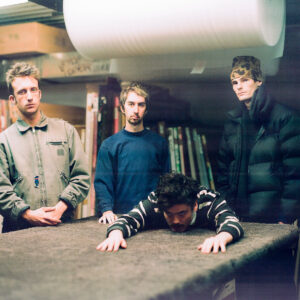 What do you get when you combine the vocal delivery and cadence of LCD Soundsystem, funky basslines, danceable beats, eerie synths, and the fierce shrieking feedback and distorted guitars of Sonic Youth? The New York-based Model/Actriz, perhaps. With their debut album Dogsbody released just this February, the quartet is still just below the radar of most tastemakers. This is an excellent opportunity to catch them in an intimate space for one of their intense and confrontational live shows. And if you miss the heyday of bands like The Bravery, but always felt like they could go a little harder, this will hit the spot.
Tuesday, March 28th: Solar Fake at Elbo Room, Oakland / 8PM / 21+ / $20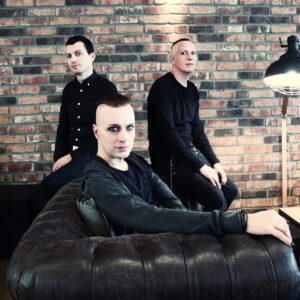 Ah, good ole futurepop. It certainly had its day in the sun, when medium-sized venues sold out shows with genre champions like VNV Nation, Assemblage 23, and Covenant. Thankfully, Solar Fake is still around and consistently producing strong albums such as their recent Enjoy Dystopia. Combining stoic, clean vocals with notably synthetic keys, accompanied live by drums and guitar, the trio fronted by Sven Friedrich unapologetically fit the Futurepop label. And that's a good thing. If you're aching for the supremely danceable, futuristic, and catchy anthemic lyricism of the late 2000s scene, Solar Fake is an act you'll want to check out.
Friday, March 31st: Cube at Thee Stork Club, Oakland / 9PM / 21+ / $12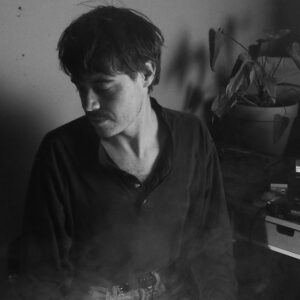 The media like to romanticize weird, avant-garde, underground music performances as this rare, magical occurrence only accessible to those "in the know". But the reality is that they're around us on a regular basis and not that hard to find. Oakland's punk label Digital Regress presents a showcase of atypical electronic artists headlined by Cube. Bleepy, abrasive, booming, stompy, sometimes danceable, and sometimes on the edge of auditory tolerability. Fans of noise and industrial who are starved for live crunchiness will find a lot to appreciate at this show, but so will IDM and experimental heads. Explore, and check out something different. You might hate it. But it will be an experience.
Other notable events:
Date / Event / Venue / City / Genre
March 2nd: Glitterer at Bottom of the Hill, San Francisco (punk with synths)
March 2nd: Darkwave Dreams (club) at Hyde Park Bar, San Jose
March 10th: Nightshift (club) at Cat Club, San Francisco
March 11th: Club Gossip: Depeche Mode Night (club) at Cat Club, San Francisco
March 11th: Of the Wand and Moon, Aerial Ruin, Jessica Way at Elbo Room, Oakland (neofolk, dark folk, goth)
March 11th: Grimoires, TREASVRE, Pure Hex at Bottom of the Hill, San Francisco (sleep rock, shoegaze)
March 14th: KEN Mode at Thee Stork Club, Oakland (noise rock, punk)
March 16: N8NOFACE at Thee Stork Club, Oakland (synthpunk)
March 18: N8NOFACE at The XBar, Cupertino (synthpunk)
March 21: Frost Children at Cafe Du Nord, San Francisco (glitchcore, hyperpop)
March 22nd: Leaether Strip, Damascus Knives at Elbo Room, Oakland (ebm, industrial)
March 23rd: Depeche Mode at Golden 1, Sacramento (synthpop, new wave)
March 25th: Heavy Psych Sounds Festival at Thee Parkside, San Francisco (psych, prog, metal)
March 25th: Suicide Commando, Ex-Heir at Elbo Room, Oakland (electro, Industrial)
March 25th: Depeche Mode at SAP Center, San Jose (synthpop, new wave)
March 29th: Crawlers at Brick and Mortar, Oakland (grunge, rock)
March 29th: Koffin Kats at The Ritz, San Jose (psychobilly)